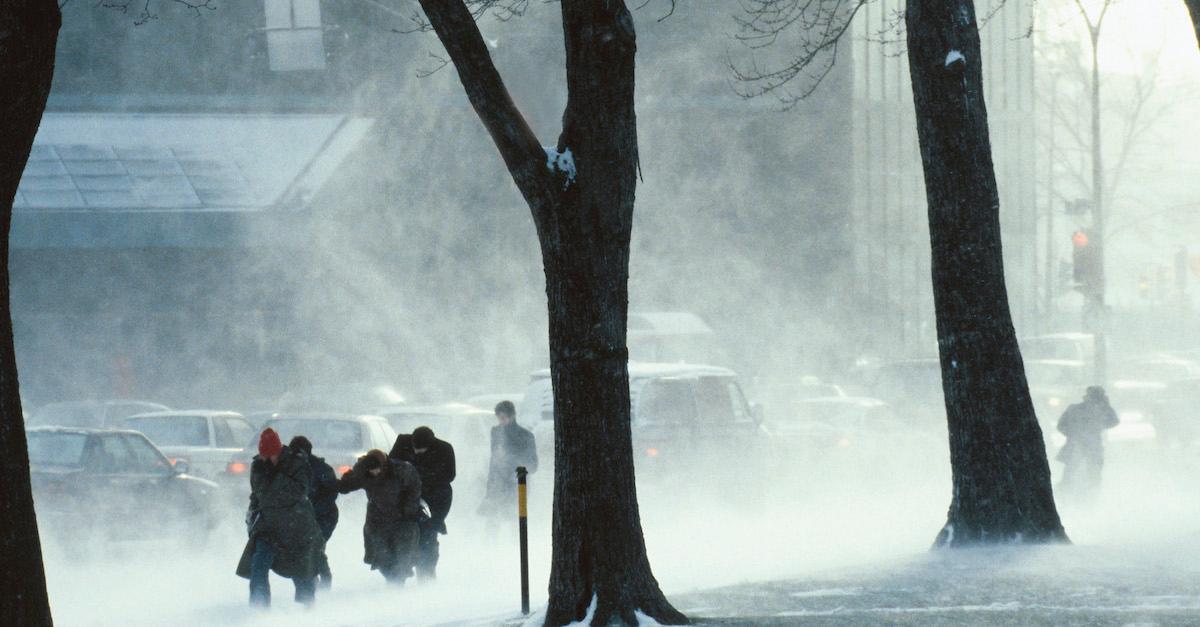 A Snow Squall Is Making Its Way Through the U.S. — What Does That Mean?
By Lizzy Rosenberg

Jan. 26 2021, Published 11:08 a.m. ET
Although you were probably already planning to spend the majority of this week indoors — due to the ongoing pandemic — it seems as though some wintery weather may make staying inside even more enticing than ever. A massive snowstorm rolling in from Canada, which has been labelled a "snow squall," has blanketed much of our Northern neighboring country, as well as parts of the U.S., with more expected snow on its way.
Article continues below advertisement
"This is historic snow," commented one National Weather Service meteorologist, located outside of Omaha, Neb., as per The Guardian.
If you aren't familiar with snow squalls, stay tuned for more regarding the incoming aggressive snow storm, that is expected to blanket cities nationwide.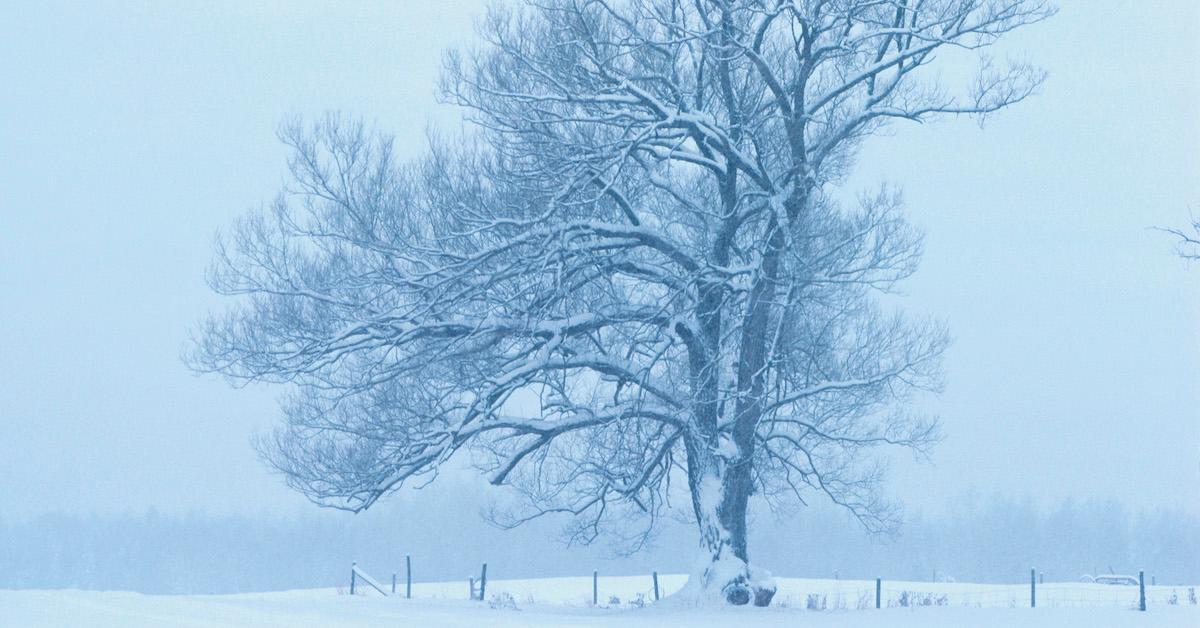 Article continues below advertisement
What to expect from the January 2021 squall:
A massive "snow squall" began in Canada last week on Tuesday, Jan. 19, and has since made its way through to the U.S., according to The Guardian. As of Tuesday, Jan. 26, it has continued blanketing several middle American states in snow — delaying traffic, canceling flights, and closing COVID-19 testing sites. 
It's still making its way through the rest of the country, with winter weather advisories across the nation as far south as Albuquerque, N.M., as per KOAT 7.
Thus far, the damage sustained from the unusually strong snow storm has been significant. In Alberta, Canada, as per The Edmonton Journal, the full impact from the strong winds and snow is still in the midst of being assessed, and more snow is on the way.
Article continues below advertisement
The squall made its way through Colorado on Saturday, Jan. 23, and obviously, residents of the Centennial state took advantage, and snowmobiled through the treacherous conditions, as per Yahoo! News. 
Take a look at their truly incredible footage below.
Article continues below advertisement
What is a snow squall? Here's how it differs from other snow storms.
The National Weather Service (NWS) describes a "snow squall" as an incredibly intense burst of heavy snow and wind. Squalls generally take place during the day, although they can take place at any time. Due to the high winds and unexpected yet seriously fierce whiteout snow storms, they can often lead to car accidents, pileups, and even highway closures that can last up to several hours at a time.
There are a few ways to prepare for a squall — it's recommended to stay up-to-date with weather forecasts and traffic alerts, especially if you're driving. Waiting to travel is ideal, because road conditions are often affected by squalls, but if you're already on the road during a squall, NWS suggests slowing down, turning on your headlights, and refraining from slamming on the brakes. Otherwise, stay home, and prepare for potential power outages.
Article continues below advertisement
It's unlikely too much snow will be slamming New York City —  Time Out New York predicts only 2-3 inches between 10 a.m. ET to 3 p.m. ET, though temperatures are expected to drop significantly. Either way, though, we strongly suggest staying inside, reading a good book, and brewing up a cup of zero-waste tea — if you need us, that's what we'll be doing.