Winter Is Back — Several U.S. States Are Being Slammed by an End-Of-Season Snow Squall
Several U.S. states are currently being slammed by a massive snow squall, which has thus far caused a deadly pile-up in Pennsylvania.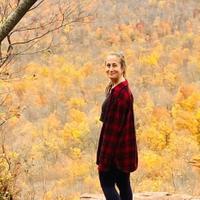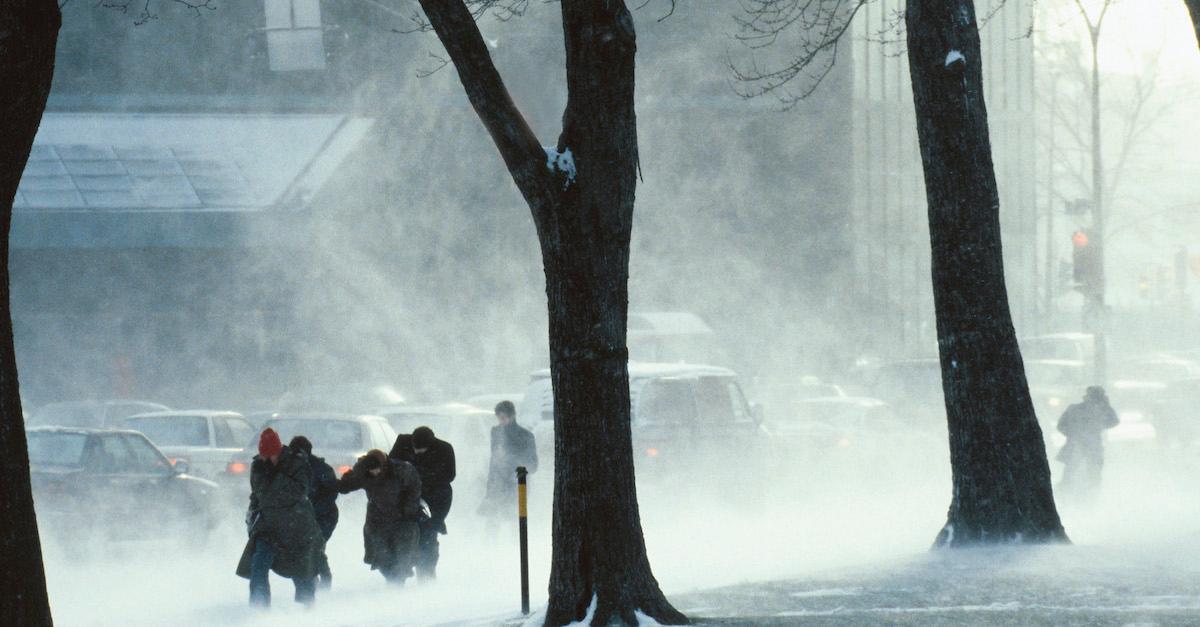 If you had any midweek spring picnic plans, you may want to reschedule. Although we thought it was the end of the chilliest season, extreme wintery weather is making its way throughout the Northeast. A massive snowstorm started rolling through Pennsylvania on Monday, as well as the tri-state area, and parts of New Jersey. The storm has officially been labelled a "snow squall," so prepare to potentially be snowed in.
Article continues below advertisement
A massive car pileup in Pennsylvania has thus far sent more than 20 people to the hospital — needless to say, this isn't to be taken lightly.
And if you aren't familiar with snow squalls, stay tuned for more regarding the incoming aggressive snow storm, that is expected to blanket cities nationwide.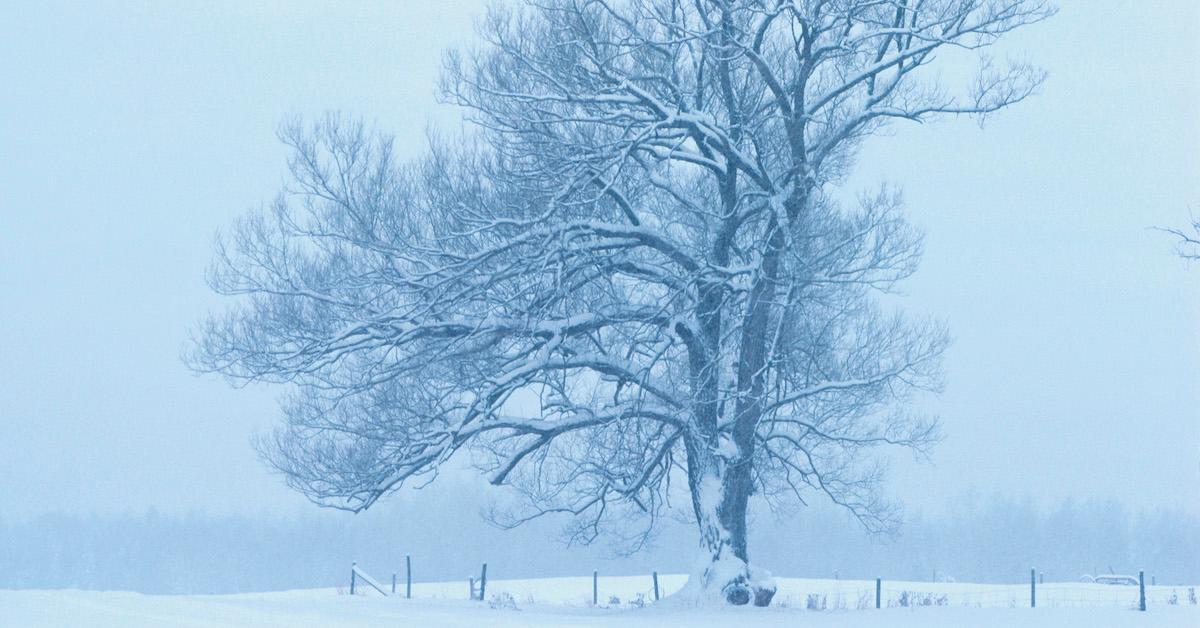 Article continues below advertisement
What to expect from the March 2022 squall:
About 50 miles west of Allentown, Penn., an accident on I-81 caused a 40 car pileup on Monday morning. The roads were extremely slippery and visibility was next to nothing, according to CNN. And while it seems as though the squall is worst in the Pennsylvania area, we strongly suggest staying up-to-date with weather alerts — especially if you're traveling in New Jersey, New York, and New England.
"I thought it was going to be okay. I thought the cars in the back would know to slow down but no one slowed down. They just kept piling up," Mike Moye, who was involved in the crash, told CNN.
A strong arctic cold front made its way through New York and New England, which is what caused the squall. At the time, there weren't any squall warnings for the area, but it had already started snowing. Winds were also above 20 miles per hour.
Article continues below advertisement
According to NBC Connecticut, snow showers will likely persist in the area throughout the day. Hopefully it starts to warm up and precipitation starts to subside, but until then, stay safe.
Article continues below advertisement
What is a snow squall? Here's how it differs from other snow storms.
The National Weather Service (NWS) describes a "snow squall" as an incredibly intense burst of heavy snow and wind. Squalls generally take place during the day, although they can take place at any time. Due to the high winds and unexpected yet seriously fierce whiteout snow storms, they can often lead to car accidents, pileups, and even highway closures that can last up to several hours at a time.
There are a few ways to prepare for a squall — it's recommended to stay up-to-date with weather forecasts and traffic alerts, especially if you're driving. Waiting to travel is ideal, because road conditions are often affected by squalls, but if you're already on the road during a squall, NWS suggests slowing down, turning on your headlights, and refraining from slamming on the brakes. Otherwise, stay home, and prepare for potential power outages.
Article continues below advertisement
It's unlikely too much snow will be slamming New York City, even though the Big Apple is definitely experiencing a cold front to kick off the week. Either way, though, we strongly suggest staying inside, reading a good book, and brewing up a cup of zero-waste tea — if you need us, that's what we'll be doing.