Viral Video Shows Woman's Sandals Melting, Thanks to Extreme Heat Waves
In a viral video, a woman's shoes are seen melting from extreme heat, one of the markers of climate change.
Although sometimes people try to joke about things like devastating heat waves and other extreme weather events, the fact is that climate change is no laughing matter. But in one viral TikTok video, it's kind of hard to resist laughter — in the short video, a woman shows how her mother's shoes melted from the heat.
Article continues below advertisement
Article continues below advertisement
A woman's shoes melted from the heat.
In a TikTok video posted by @candydulce143 on July 22, 2023, viewers can hear a couple of women laughing as they swap shoes. The camera is focused primarily on a woman in a blue dress, who the video's creator says is her mother. As the two giggle, the text overlaid on the footage says, "I had to let my mom borrow my Crocs because her sandals melted."
The video is only 11 seconds in length, and in the clip the woman on camera has on one black Croc and one white sandal, which she then swaps for the other Croc. As the mother and daughter laugh about the melted sandals, the mother holds up the soles of her sandals so viewers can see the damage from the heat on the pavement. The soles are visibly melted from stepping on the hot pavement.
Article continues below advertisement
Why did the woman's shoes melt?
Although at least one commenter wondered if the video was made in Arizona, this took place in Colorado. This isn't the first time someone has said their shoes melted in a heat wave — a librarian in Arizona said in July 2023 that his shoes melted as he helped kids in the crosswalk, per AZFamily.
Article continues below advertisement
According to VOA News, the temperature of asphalt and concrete, when in direct sunlight, can reach up to 180 degrees Fahrenheit. It's likely that the woman's sandals melted because she was walking on hot pavement, although that could also be combined with the shoes being too thin or worn down in the first place.
Commenters' reactions varied from shock to sharing their own similar stories. One says, "that happened to my mom a few years back while walking to my sister's graduation." Another notes, "OhMyGosh! I had that happen to a pair of shoes I was wear once. They just disintegrated."
Someone else exclaims, "Geez! Are you guys on the sun??"
Article continues below advertisement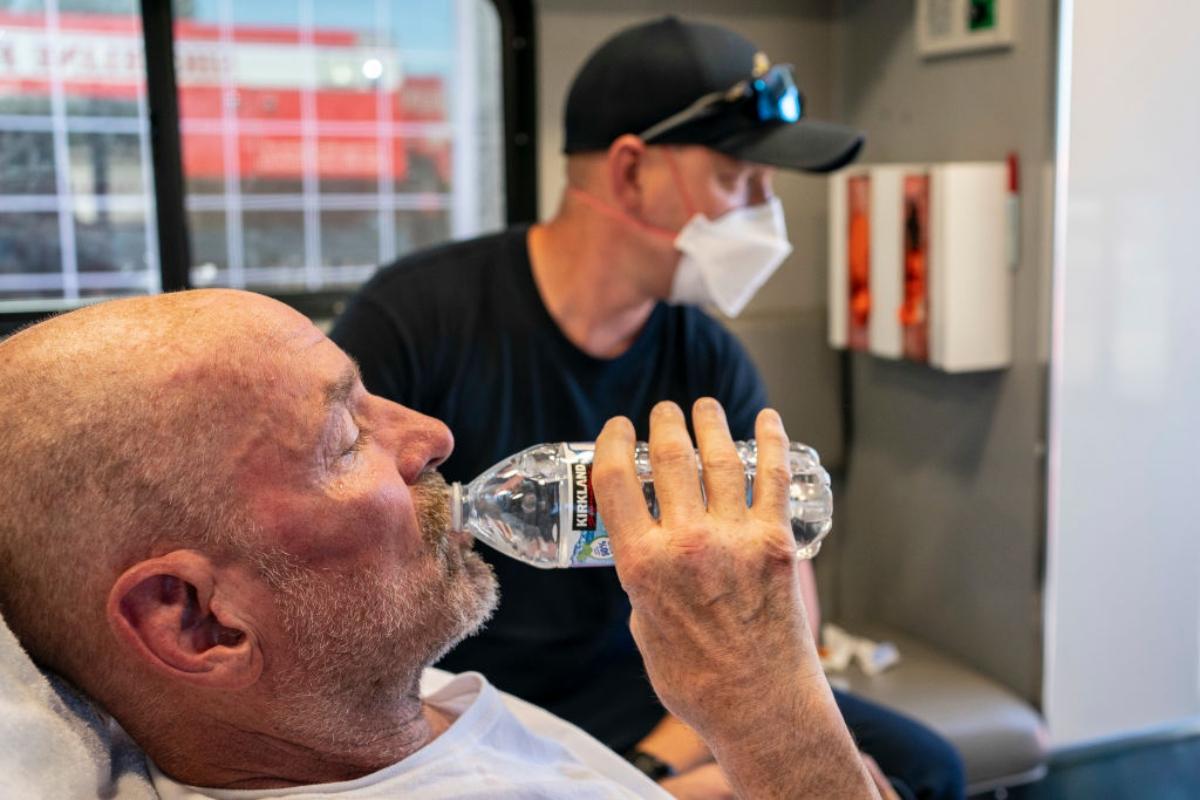 Heat waves are connected to climate change.
Although it may seem humorous for your shoes to melt right off, it's a signal of the worsening climate crisis.
As NPR reported in July 2023, research shows the dangerous heat waves spreading across the globe would be "virtually impossible" without climate change that has been caused by human activity. Researchers say El Niño is partly to blame, "but the burning of fossil fuels is the main reason the heat waves are so severe."
Not only are extreme heat waves becoming more common due to greenhouse gas emissions, but those heat waves are even hotter than they otherwise would be, say the researchers. Per NPR, Michael Wehner, senior scientist at Lawrence Berkeley National Laboratory, warns, "Dangerous climate change is here now."