The Current Heat Waves Are Global Warming in Action — When Will They End?
When will these heat waves end? Global warming is currently causing record-breaking high temperatures around the world.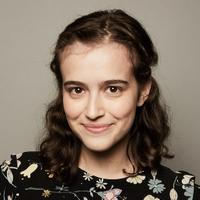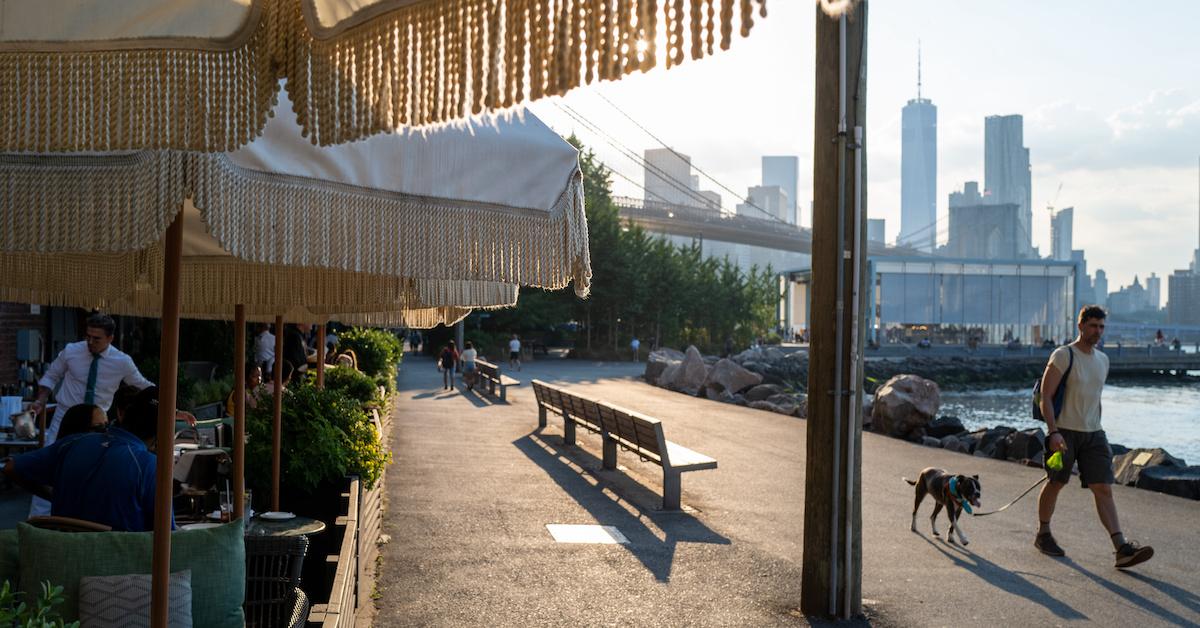 No matter what climate deniers say, those in the know have known for a while: Climate change is not only coming for us, but it's already here. The current record-breaking heat waves are affecting many places on Earth, and they're a direct result of global warming, according to a variety of experts.
That being said, how long is this heat wave going to last? Here's what we know.
Article continues below advertisement
The heat wave is currently affecting the U.K., Western Europe, the U.S. East Coast, and more.
As of July 2022, multiple places around the world are experiencing serious heat waves.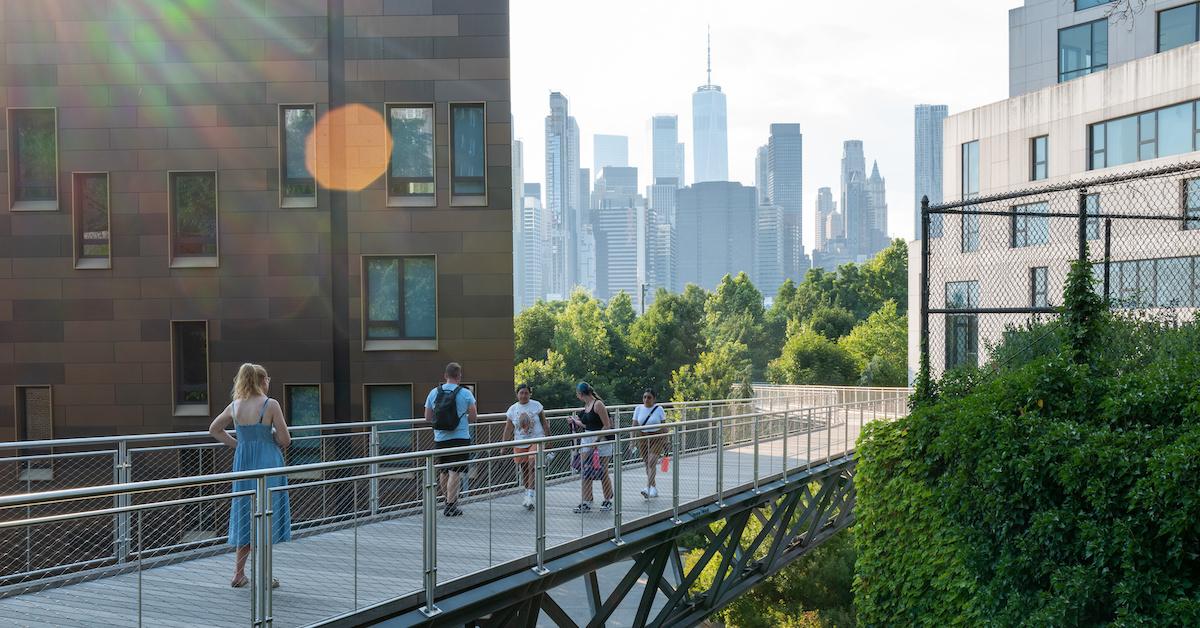 Article continues below advertisement
In the U.S., 28 states were placed under heat warnings and advisories on Wednesday, July 20, according to the National Weather Service Weather Prediction Center. The agency noted that temperatures had reached dangerous heights in multiple states, which could "increase the risk of heat related illnesses."
For example, this week, Lawton, Okla., hit 111 degrees Fahrenheit, tying its record, and Abilene, Texas set a new record with 110 degrees, according to CNN. Some cities along the East Coast struggled to manage the heat wave as well — New York City advised residents to stay inside as much as possible due to the extreme heat, while Boston's mayor declared a citywide heat emergency, Boston.com reported.
Article continues below advertisement
And in the U.K. the record was broken for highest temperature of all time, when certain areas of Britain reached over 104 degrees Fahrenheit, as per NPR. Because such high temperatures have never before been seen in England, the country was unprepared and did not have the proper infrastructure to keep residents safe during this heat wave.
Article continues below advertisement
As NPR reported, the heat actually caused asphalt to melt on one U.K. highway and at an airport, leading to closures. Additionally, fires broke out in London and even in a small village, forcing residents to evacuate.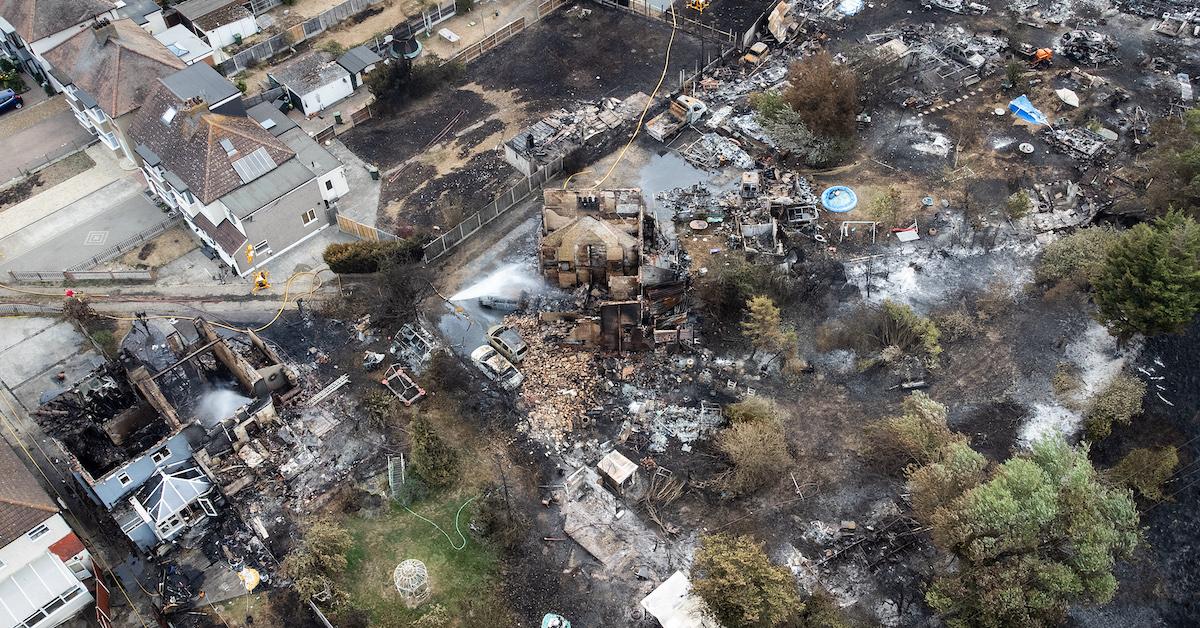 Article continues below advertisement
How long is this heat wave going to last?
These high temperatures will continue to persist throughout the week — if not longer — in many regions. The Met Office (the U.K.'s weather service) forecasts that through the end of August, temperatures will run the gamut of "rather warm" to "near normal" for summer, according to Metro.co.uk.
In the U.S., the NOAA's Weather Prediction Center's current Hazards Outlook, which is valid from July 23 through July 27, states that we can expect excessive heat in many areas during this time, including in parts of California, the Pacific Northwest, the Midwest, the Southeast, the Tennessee Valley, and more.
Article continues below advertisement
It's difficult for meteorologists to accurately predict the weather farther out than 10 days, so no one can say for certain when this particular heat wave will subside. But sadly, as long as the climate crisis and global heating continues to rage on, heat waves will only get worse overall, as various experts concur that these heat waves are a product of the climate crisis.
As many have said, this may be the hottest summer of our lives so far, but it is also the coldest summer of the rest of our lives.
Article continues below advertisement
"We have the agency to make us less vulnerable and redesign our cities, homes, schools and hospitals and educate us on how to keep safe," Friederike Otto of Imperial College London's Grantham Institute for Climate Change told CNN. "40 degrees Celsius in the U.K. is not an act of god, but to a large degree due to our past and present burning of fossil fuels."
Emitting greenhouse gases traps heat in the atmosphere, and causes temperatures to get warmer. If we want to put an end to heat waves — and to the dangers they pose to people, especially those living in areas that lack proper infrastructure to support such high temperatures — we must put an end to polluting activities, such as fossil fuel extraction, animal agriculture, and deforestation. And that won't happen until world leaders step up and make that happen.