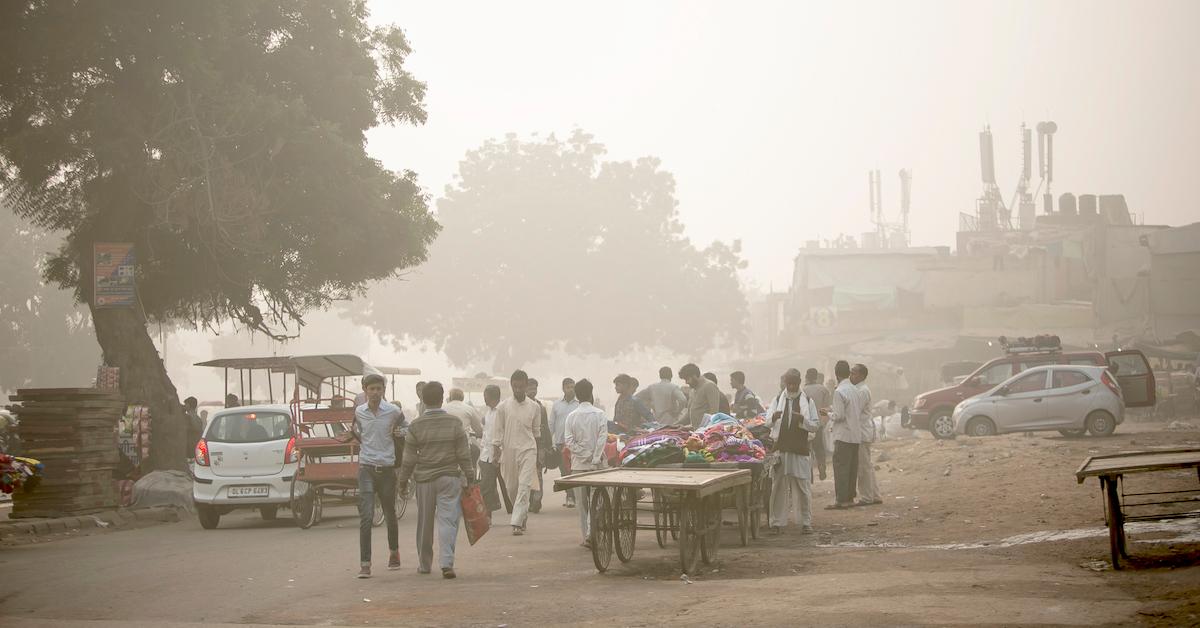 Awful Air Quality Prompts Delhi to Enact "Pollution Ban" on Construction, Diesel Cars, and More
Delhi, India is known for having excessive air pollution, which is not only bad for the environment, but also for people. But Delhi's air pollution news has been rough lately, with air quality levels in the area leading to a "pollution ban" in Delhi. This puts a temporary ban on private construction projects, diesel cars, and more.
Here's what you need to know about the ban, and the latest news on air pollution levels in Delhi.
Article continues below advertisement
Delhi air pollution news: What is Delhi's Air Quality Index?
On Sunday, Dec. 4 the Air Quality Index (AQI) in India's capital city Delhi reached 407, which is the worst it's been in a month, as reported by Indian newspaper the Hindustan Times.
AQI is measured between 0 and 500, and, the higher the number, the worse the air quality (and health risks). According to AirNow.gov, an AQI value of 50 or lower is generally seen as good air quality; and any AQI higher than 300 indicates dangerous air quality.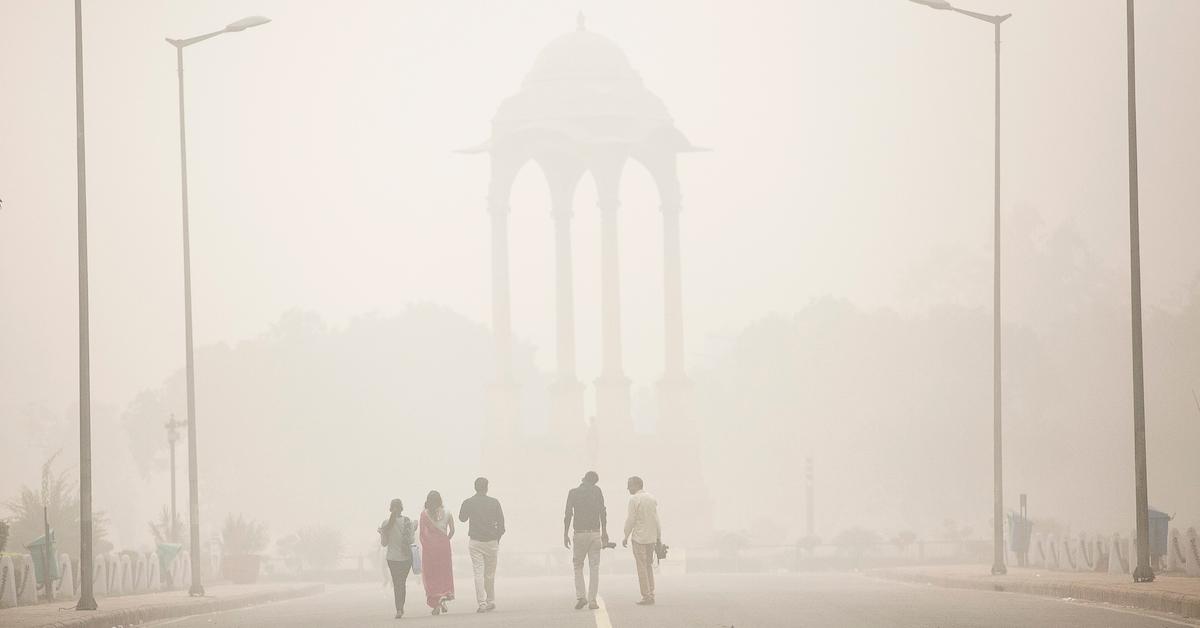 Article continues below advertisement
A "pollution ban" in Delhi was instituted in response to poor air quality.
In response to this high AQI of 407, the Commission for Air Quality Management in the National Capital Region held an emergency meeting on Sunday. The commission instituted Stage III of the Graded Response Action Plan (GRAP), as detailed in a press release from the Ministry of Environment, Forest and Climate Change.
Under Stage III, most private construction and demolition projects are temporarily banned. There are exceptions for projects that typically do not produce much pollution, such as those involving plumbing, interior decoration, electricity, and carpentry.
Article continues below advertisement
However, any construction projects pertaining to the government — such on the transportation system, healthcare facilities and manufacturing necessary medical equipment and drugs, sanitation projects, power transmission, and laying pipelines — are still permitted, as per the Hindustan Times.
Article continues below advertisement
Stage III also shuts down any brick kilns (21 percent of the world's bricks are produced at South Asia's controversial brick kilns, as per Brooke) and hot mix plants (where asphalt is made), unless they are powered by clean energy. It also pauses mining operations, road construction, demolitions, digging drains, cutting and repairing tiles, and more.
Article continues below advertisement
Diesel vehicles have also been banned in Delhi for now.
And on Monday, Dec. 5, Delhi's government issued a temporary ban on using BS-III petrol and BS-IV diesel four-wheelers in Delhi, which will last until Friday, Dec. 9, as per India.com. Those found in violation of the ban will be fined 20,000 Indian Rupee (about $244 USD), as per Mint.
Article continues below advertisement
How to track Delhi's live pollution levels:
You can use the website IQAir to track the live pollution levels in Delhi, India.
As of publication on Monday, Dec. 5, IQAir puts Delhi's (AQI) Air Quality Index at 266, which the website labels as "Very Unhealthy." The main pollutant today is PM2.5 — the concentration of which is presently 48.9 times the World Health Organization's guideline value.
Though this figure is significantly lower than it was a day ago, Stage III restrictions are still in place in Delhi, since the air quality is still unhealthy. The speed at which the AQI reduced from 407 to 266 upon limiting construction is living proof that so many activities we do are contributing to immediate air pollution — which is only hurting ourselves.
If you live in Delhi, make sure to stay up to date on the government's advice, which includes wearing masks and reducing your time outdoors for the moment.