Traveling to the Big Apple? These Luxurious NYC Hotels Offer Eco-Friendly Amenities
Calling all sustainable travelers! NYC is home to a slew of luxurious and Instagram-worthy green hotels, and we rounded up some of the best.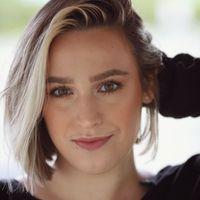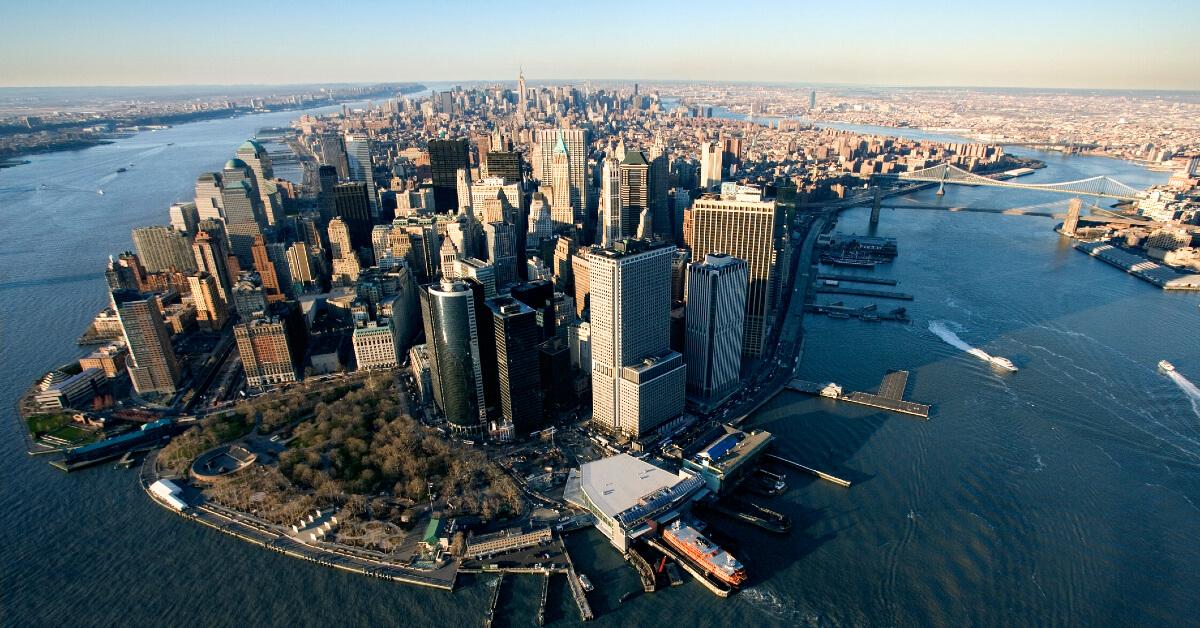 When visiting the City That Never Sleeps, there's admittedly some pressure to be extra fabulous — or as Gen Z says, "the main character." Though posh traveling is often associated with excess, in our world, main character energy is associated with eco-conscious wanderlust.
Considering the hotel industry has a major waste and greenhouse gas emissions problem — producing 289,000 tons of solid waste annually, per a 2022 article published in Tourism Critiques: Practice and Theory, and contributing approximately 1 percent of global carbon dioxide emissions, per Plan Be Eco — a big part of green traveling involves where you stay.
Article continues below advertisement
Thankfully, the concrete jungle is filled to the brim with eco-friendly hotels! Don't worry, they're still super posh, so you can make green choices and feel like Carrie Bradshaw. Read on for our list of sustainable NYC hotels.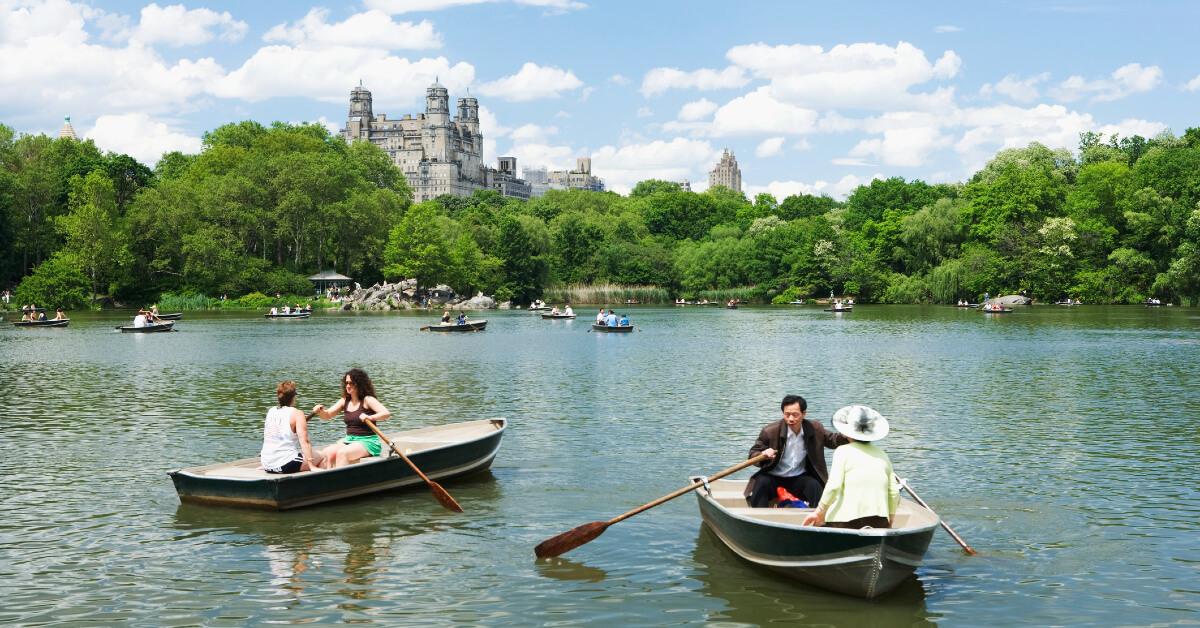 1 Hotel Central Park
Located at 1414 6th Ave, 1 Hotel Central Park is described as "a mission-driven luxury hotel in Central Park, inspired by nature." Drenched in greenery and reclaimed wood furniture, 1 Hotel Central Park embraces its proximity to "The Green Heart of the Big Apple."
Article continues below advertisement
The 1 Hotel chain is LEED certified, has offset over 19,000 tons of CO2, and has donated more than half a million dollars to charitable partners like Oceanic Global and The Nature Conservancy. 1 Hotel's climate offset projects — which work to fund clean wind electricity and preserve a Tennessee forest and 1 million acres of African land — demonstrate its commitment to the environment beyond the East Coast city.
And when it comes to dining, guests can expect ethical, locally-sourced menu items, zero-waste cocktails and dinners, on-site composting and organic gardens, and no single-use plastic. Yeah, we'll take the vegan chia pudding and the frozen blood orange negroni.
Article continues below advertisement
The Benjamin
Located at 125 East 50th Street, the Benjamin Royal Sonesta New York sits less than a mile from Grand Central Station, the Rockefeller Center, Times Square, and Central Park.
Originally called the Beverly Hotel in 1927, the luxurious Midtown East establishment was redesigned in 2012 by interior designer Lauren Rottet and restyled with the help of sleep expert Dr. Rebecca Robbins (who leads the Rest & Renew program).
Article continues below advertisement
The official NYC landmark's Environmentally Friendly at the Benjamin program offers "low-flow fixtures, energy-efficient lighting, remote control thermostats, eco-friendly bath amenity dispensers, a recycling program, [and a] laundry program with towel reuse signage in all guestrooms."
Article continues below advertisement
Crosby Street Hotel
If gray minimalism is your thing, the Crosby Street Hotel isn't for you. With pops of color, bold patterns, and the occasional animal statue (thanks to interior designer Kit Kemp), the establishment is as lively as NYC's vibrant SoHo neighborhood.
Located at 79 Crosby Street, the hotel is proud of its 86 bedrooms and suites, private garden, living green roof, Afternoon Tea sessions, and 99-seat screening room. However, Crosby Street Hotel is perhaps prouder of its Gold LEED status, especially considering it became the first New York hotel to achieve this coveted green status back in 2011.
Firmdale Hotels, Crosby Street Hotel's parent company, is also CEMARSTM certified.
Article continues below advertisement
Element New York Times Square West
Sitting in the Theater District at 311 West 39th Street, the Element New York Times Square West features 411 suites, spa-like bathrooms, a 24-hour gourmet pantry, and a Bikes to Borrow program.
According to the Drink Tea & Travel blog, the hotel was built with recycled materials, its carpets are made of 100 percent recycled matter, and recycled tires are used to hang art on the walls.
Article continues below advertisement
Article continues below advertisement
Ink 48 Hotel
Located at 653 11th Avenue, the Ink 48 Hotel was once a 1930s theatrical printing press building. Today the Hell's Kitchen boutique establishment offers an award-winning stay with 222 guestrooms and suites, a luxury waterfront event space, a decorated rooftop bar, and views of the NYC skyline and the Hudson River.
Certified by the Green Key Eco-Rating Program, per Drink Tea & Travel, Ink 48 features energy-saving lighting, low-flow toilets and sinks, and organic, low-waste bathroom products.
Article continues below advertisement
Additionally, its PRINT restaurant boasts an in-house forager, a farmers market chef, traceable and organic ingredients, a rooftop herb garden, and a recycling and composting program.