This New England Hotel Is One of the Most Sustainable in the Country (Exclusive)
On behalf of Chevrolet, I stayed in one of the most sustainable hotels across the country, and spoke to the hospitality manager about its practices.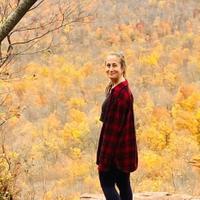 As an eco-conscious traveler, you likely consider your impact in regards to personal belongings, your chosen mode of transportation, and any activities you do along the way — but have you ever considered the environmental footprint of where you're staying? Most standard hotels are shockingly wasteful, using unthinkable amounts of electricity, and producing large amounts of single-use waste. That's why I was elated to stay at one of the most sustainable hotels in the U.S., The Glen House.
Article continues below advertisement
With a rich history, The Glen House is now doing incredible work to conserve the natural land surrounding Mount Washington as well as our beautiful planet Earth, making for a seriously unique place to stay.
Article continues below advertisement
The Glen House has a rich history, dating back hundreds of years.
To give you a little background knowledge, the concept of The Glen House hotel has been around since the 19th century. It's been in the same family since the 1850's, though this is actually the fifth iteration — sadly, four prior Glen House hotels have burned down due to its remote location, just down the street from Mount Washington's famous Auto Road. This makes it difficult for authorities to extinguish even the smallest fires in time.
But this Glen House, which was built in 2018 after the previous one burnt down in 1967, is particularly special.
"It took the owners almost 50 years to take the plunge and rebuild for a fifth time," the hotel's general manager, Tom Spaulding, tells us via email. For the hotel's fifth iteration, things were different — not many businesses are allowed to open in the area, because of its close proximity to the Northeastern U.S.' tallest mountain. So, they decided to make it especially eco-friendly, to respect its surroundings.
Article continues below advertisement
The Glen House does everything it can to be ultra sustainable.
While rebuilding The Glen House, Spaulding tells us the owners decided to do the environment a favor, and rebuild it to be as eco-friendly as possible. For heating and cooling, it relies on a geothermal energy system that's comprised of 30 500-foot-deep wells, and the entire building is extremely insulated. Every lightbulb inside and outside is LED, and the elevators are equipped with a regenerative closed loop system that reuses energy for other means, such as lighting.
Article continues below advertisement
Additionally, a hydro generator across the street generates about 80 percent of the property's electricity, the cafe only sells boxed water, the hotel uses an aggressive recycling program, the owners have taken measures to minimize the amount of paper used, and only use eco-friendly varieties, all employee uniforms are made from recycled materials, and drinks are served with bamboo straws ... and that isn't even the half of it.
"All the refrigeration is tied in the system, we will be adding solar sometime next year, we provide bags to encourage our guests to take home their unused soap and use it up, so that it doesn't for into landfills," Spaulding adds to The Glen House's massive laundry list of sustainable practices.
"Our water filling station, as of today, [has also diverted] 32,636 plastic bottles from landfills... Adding solar power will complete the project," Spaulding continues.
Seriously, need we say more?
Article continues below advertisement
Spaulding's advice for hotel owners looking to make sustainable changes? Start small.
Not every hotel has the means to develop a massive geothermal energy system to stay toasty, or to replace all the employee uniforms with new ones that made from recycled materials. And Spaulding says that's completely fine! Hotel owners, or even those who own an Airbnb, can make their business models so much more eco-friendly by .
"Recycle waste, avoid a plastic products and always be mindful of our environment," he says. You really can't get more simple than that.