David Attenborough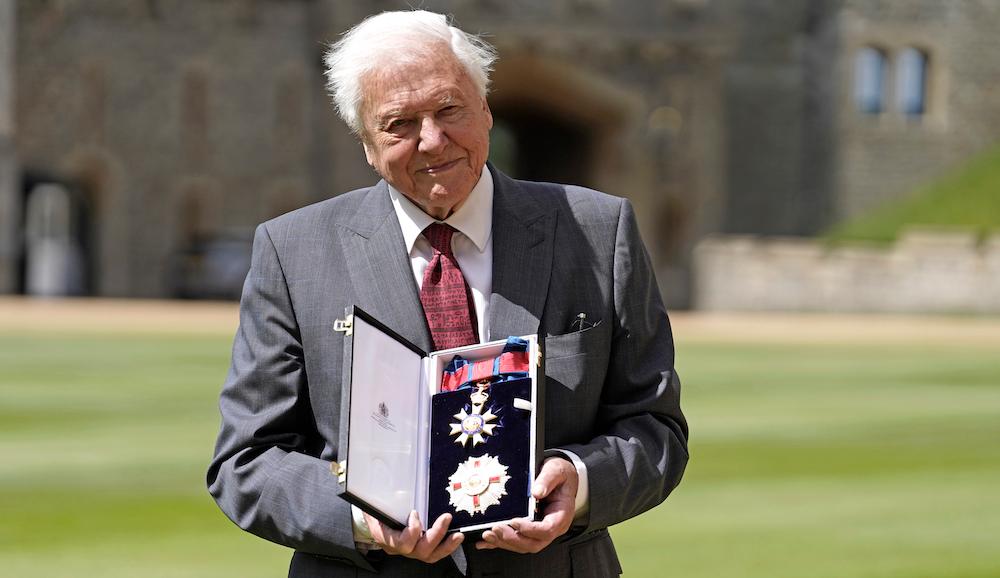 Sir David Frederick Attenborough, better known simply as David Attenborough, has dedicated his life to education about the world around us. At almost 100 years old, he has developed a robust career including years working in television, he's written numerous books and was knighted twice. Although, he is probably best known for his nature documentaries like The Penguin King and A Plastic Ocean.
What was David Attenborough's early life like?
Attenborough was born on May 8, 1926, in London, England. Brittanica states that he's been interested in natural history since he was a child. But he was also surrounded by things that would shape his career from a young age.
Growing up, Attenborough's father, Frederick, was a principal at the University of Leicester. In fact, Discover Wildlife states that he grew up on the campus while his dad was working there. His older brother, Richard, is an actor and producer.
In terms of his mother, Mary Attenborough, the University of Leicester states that she worked in philanthropy. She fundraised for refugees, was the secretary for the Leicestershire Committee for the Basque Children, and smuggled Jewish children out of Germany during the Spanish Civil War alongside her husband.
In addition to his brother Richard, Attenborough also had a brother named John who worked in the motor industry and also was a financial adviser. Plus, their parents unofficially adopted sisters Irene and Helga Bejach who were refugees from Nazi Germany.
How did David Attenborough's career get started?
When it was time to choose his own career path, Attenborough attended Clare College, Cambridge, and graduated in 1947. From there, he worked at an educational publishing house.
To start his television career, Attenborough completed a training program with the BBC. That led to him becoming a producer for the network. Discover Wildlife points out that his first credit was on the short film Coelacanth about the rediscovery of this fish that is considered a "living fossil."
In Attenborough's over 20 years with BBC, he produced all kinds of nature-based documentaries including a children's series. And he formed the BBC's Travel and Exploration Unit.
Where is David Attenborough's career now?
As of 2023, Attenborough no longer works for the BBC. He left the network in the 1970s to work on his own films. Since then, he's produced dozens of them and series' about the world around us. He's covered everything from saving the bees to the negative effects pollution has on marine life. Plus, he's spoken out on the ways that COVID has impacted the environment.
In 2021, he released The Year Earth Changed. This film focused on wildlife and how animals dealt with the world around them while we were all quarantined. In early 2023, Attenborough released a docuseries titled Wild Isles, which documents the wildlife on the British Isles.
After decades of educating us all on the world around us, Attenborough has been recognized more than once for his efforts. Not only has he won dozens of awards over his lifetime for his work, but he's been knighted twice.
When was David Attenborough knighted?
It's rare to have been knighted at all, but Attenborough is one of the even fewer people to be knighted twice. Town & Country states that he was awarded the Knights Bachelor honor by Queen Elizabeth in 1985. According to the Imperial Society of Knights Bachelor, this knighthood is given to men who "have given particular service to the nation."
In June 2022, Attenborough was knighted again by King Charles III, who was Prince Charles at the time. This time, he was bestowed with the Knight Grand Cross of the Order of St Michael and St George. This honor "recognizes service in a foreign country, or in relation to foreign and Commonwealth affairs." It was given for not only his broadcasting career, but also his work in conservationism.
Latest David Attenborough News and Updates