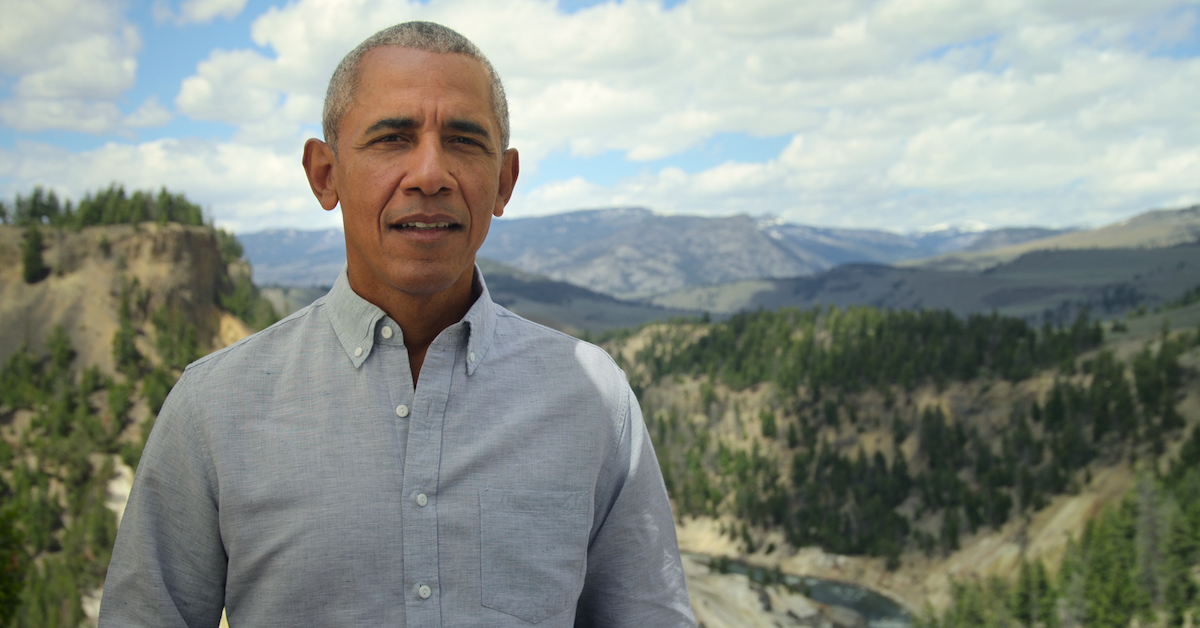 Obama Channels David Attenborough in Netflix's 'Our Great National Parks'
Since the day he moved out of the White House, Barack Obama has made it clear that he intends to enjoy his retirement — and his latest project proves that five years later, he is still doing just that. The former president serves as the narrator for a new documentary series on Netflix, Our Great National Parks, which debuted on April 13, 2022.
Article continues below advertisement
The series has everything one might want in a nature documentary — including on-screen appearances by Obama himself! — and just in time for Earth Day. Keep reading to learn more about what to expect from Our Great National Parks!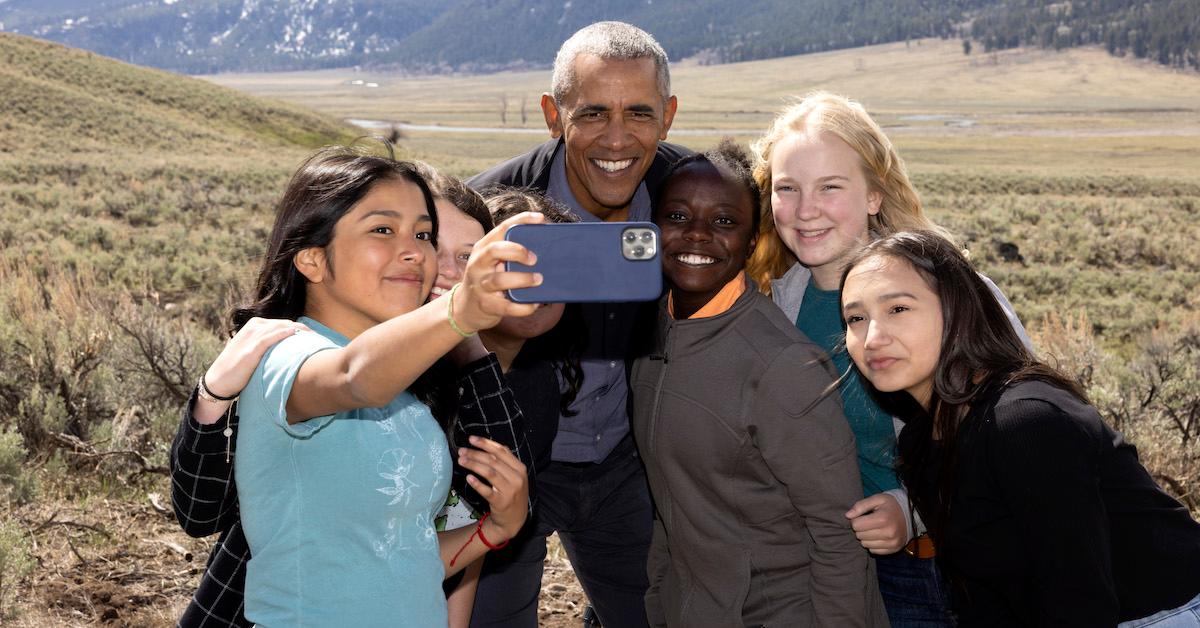 Article continues below advertisement
Barack Obama is narrating the new Netflix documentary series 'Our Great National Parks.'
On Wednesday, Netflix dropped all five episodes of Our Great National Parks, a new docuseries narrated by President Barack Obama. Each of the hour-long episodes gives a look into "the wonders and secrets of some of the most extraordinary national parks on the planet," as Obama puts it during the show.
Some of the national parks and wonders featured include Kenya's Tsavo National Park, California's Monterey Bay National Marine Sanctuary, Indonesia's Gunung Leuser National Park, and Australia's Great Barrier Reef.
The series is part of the multi-year Netflix deal that Barack and Michelle Obama signed in 2018. The deal stated that the Obamas would come to produce multiple scripted and unscripted projects, ranging from docuseries to films, as Variety reported at the time.
Article continues below advertisement
Our Great National Parks comes from the same executive producer behind Blue Planet II, which was narrated by David Attenborough. And just like Blue Planet II, Our Great National Parks is filled with incredible nature footage from all over the world. However, this docuseries has the added bonus of Obama, whose narration ranges from hard truths about climate change to facts about poaching and habitat destruction to personal anecdotes.
Article continues below advertisement
"The feeling of seeing a bison for the first time is something I will never forget," Obama recalls, as footage of bison roaming Yellowstone National Park appears.
"It was here that as a kid I started to truly appreciate for the first time, my place in nature. That I was part of something much bigger than myself," he continues. "I wish everybody had the chance to visit a national park. To experience the sheer joy and wonder of nature. To understand that each one of us is a part of this precious natural world."
Article continues below advertisement
Obama uses 'Our Great National Parks' as a call to action for climate change.
As has become a theme with nature documentaries in recent years, Our Great National Parks mentions climate change on multiple occasions, as well as humanity's duty to stop it.
"It's been said that we're the first generation to feel the impact of global warming, and the last that can do something about it," Obama states towards the end of the first episode.
"Our parks, like the rest of the planet, are now threatened by extreme weather, escalating pollution, biodiversity, and habitat loss," he continues. "Some of it, a result of the choices we all make in our daily lives. We risk our own well-being and that of future generations. But we're not powerless. We can turn things around — if we act now."
Article continues below advertisement
According to the League of Conservation Voters, Obama put into place more permanent protections of U.S. land and water than any other president before him. While those protections were vital, much more must be done to truly protect the planet's natural resources and fend off the climate crisis. And Obama makes that message clear in the show. "It's up to us to protect it, and care for it, and to pass on these wild spaces to the next generation," he says.
Green Matters' new book, Green Living, is the perfect guide to living an eco-friendly lifestyle for people at every stage of the process. You can order Green Living here.