Are Stanley Cups Safe to Use? Some Claim Stainless Steel Bottles Contain Lead
Stanley brand stainless steel cups and tumblers might have some lead, but should you be concerned? One user says yes.
We all want products that make it easier to live sustainably and healthfully, like reusable water bottles, but what they're made of is important. After conducting a lead test, one woman claimed her Stanley cup could cause lead poisoning to her three-year-old child, making her throw the tumbler away.
Article continues below advertisement
Social media regularly adds to consumer worries over metal drinking containers from brands like Stanley as people move away from disposable containers. We'll examine those claims and let you know the skinny on lead in beverage cups.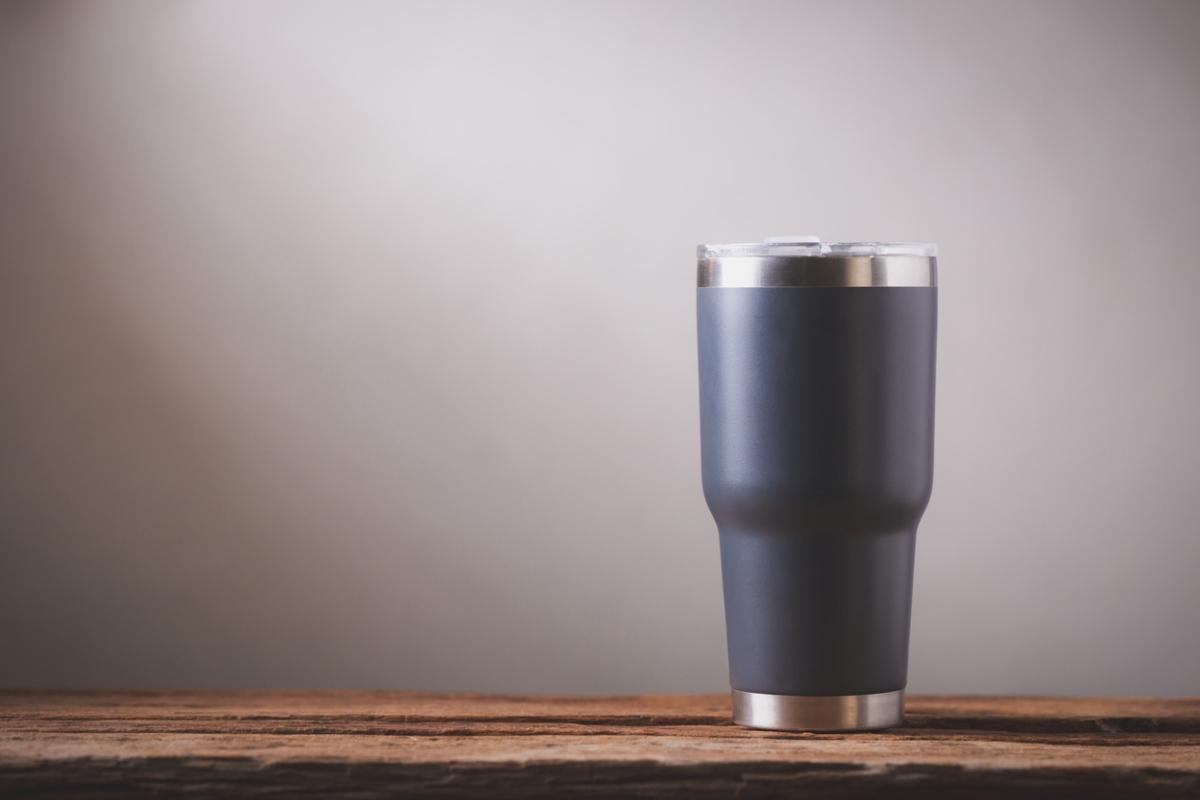 Article continues below advertisement
Do Stanley cups have lead?
Stanley is a beverage container brand founded back in 1913, named for inventor William Stanley Jr. Its vacuum-insulated stainless steel cups were built to keep hot beverages hot longer. However, do Stanley cups have lead in them?
Although Stanley's FAQ section does not mention lead, it addresses food safety concerns. It states: "Our products are FDA tested and approved, and all contact surfaces are guaranteed to be safe and BPS/BPA-free." Another response explains that the stainless steel is grade 304, "food-grade stainless steel." However, that doesn't mean no lead is present.
Article continues below advertisement
TikTok user Mils, or @m1l522, posted an angry video in August 2023 showing her Stanley cup testing positive for the presence of lead. The video shows her swabbing the bottom of a Stanley cup. Part of the accompanying text says, "Stop using Stanley and get your bottles tested."
Article continues below advertisement
Can you get lead poisoning from Stanley cups?
As The Daily Dot reported, most Stanley cups seem to be made with a piece that covers the particular area on the bottom of the cup, which is the part Mils tested in her viral TikTok. The worrisome issue is that "it does appear that this specific portion of the bottle was sealed with lead solder, as similar tests have come to the same conclusion."
It looks as though getting lead poisoning from a Stanley cup is very unlikely since the only part containing any lead is usually covered up and does not normally come into contact with the user or their beverage. As The Daily Dot noted, one commenter said, "If I understand correctly all vacuum sealed water bottles are sealed with a lead solder." The commenter added, "Once the paint comes off or the cover you need to toss."
Article continues below advertisement
According to the brand Ohelo, most stainless steel beverage cups use a lead solder, but Ohelo is fully lead-free. While lead is nothing to joke about, you can decide whether you need a completely lead-free cup or if you're okay using a Stanley and keeping an eye on the cover at the bottom.
Article continues below advertisement
Is there a recall on Stanley cups due to lead?
There's been a recall on cups due to lead, but not for the Stanley brand. In 2023, the AP reported a knockoff of Stanley cups issued a recall due to excessive lead levels. The manufacturer Soojimus recalled its Cupkin brand double-walled stainless steel children's cups. Products affected were sold on Amazon and the Cupkin website.
Stanley isn't the only brand to face allegations of unhealthy metals. One TikToker, @5dlightshow3, posted a video stating he gave up drinking carbonated beverages from his Yeti cup after a health workup found "traces of metal in my kidneys, liver, and spleen."
Currently, there is no lead warning on Yeti tumblers.