Williams-Sonoma's Sustainable Furniture Brand, GreenRow, Introduces Timeless Future Heirlooms
Featuring sustainably sourced and designed-to-last pieces, Williams-Sonoma's furniture brand GreenRow is a colorful addition to the sustainability scene.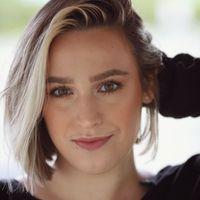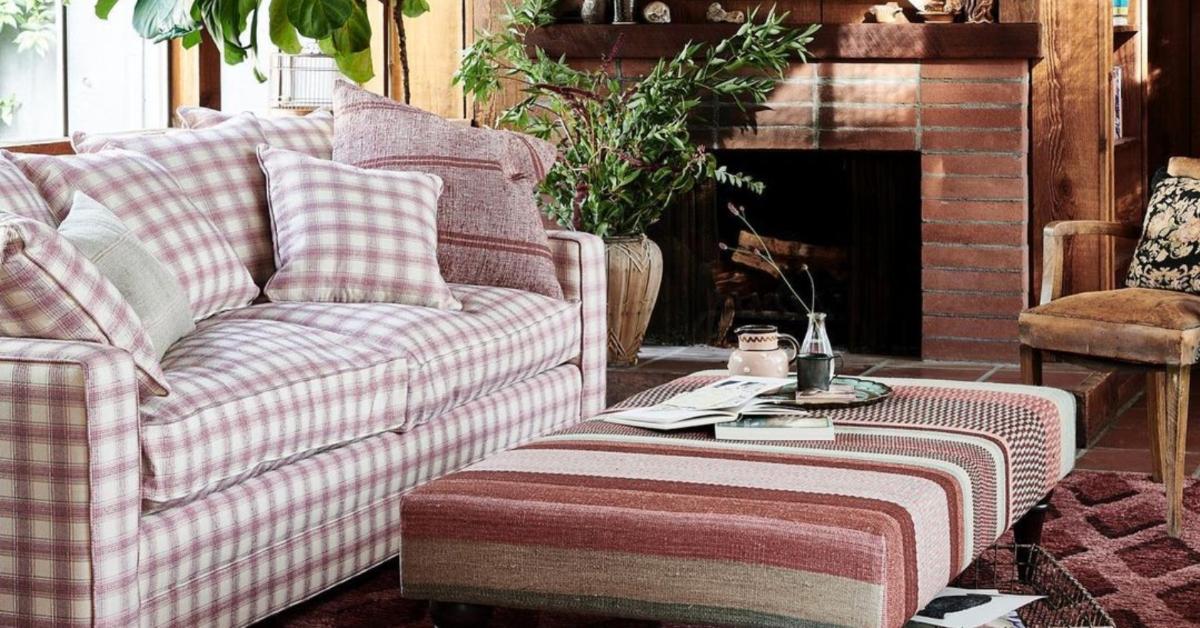 What began as a California-based small business specializing in French cookware in the 1950s has blossomed into one of the biggest e-commerce retailers to come out of the U.S. Known for offering high-quality kitchenware and home furnishings, Williams-Sonoma, Inc. famously owns a family of brands: West Elm, Pottery Barn, Pottery Barn Kids, Pottery Barn Teen, Williams Sonoma, Williams Sonoma Home, Rejuvenation, and Mark and Graham.
The multi-channel specialty retailer has rolled out its first new household goods brand in a decade: GreenRow.
Article continues below advertisement
Offering "heirloom home essentials" that are "easy to live with" and "easy on the earth," GreenRow is an eco-friendly furniture and home decor brand boasting a vibrant, maximalist feel and European- and vintage-inspired designs. As put by Williams-Sonoma's vice president of strategy and business development, Jaimee Seabury, GreenRow aims to "address the white space within the Williams-Sonoma portfolio," per Veranda, all while prioritizing sustainability, longevity, and ethical manufacturing practices.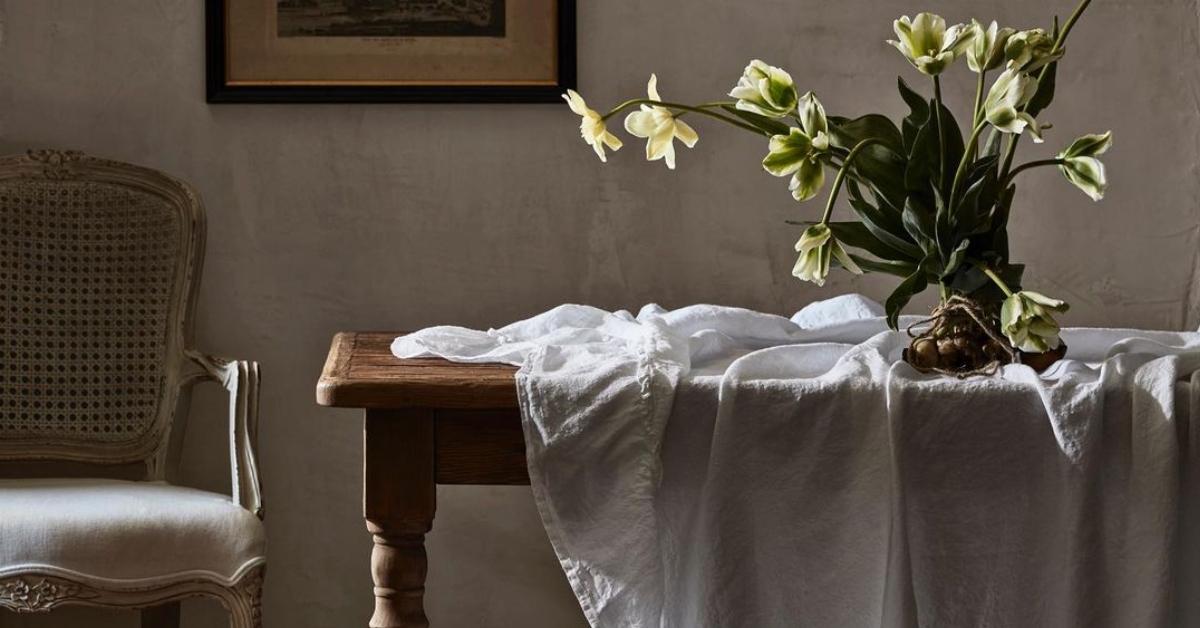 Article continues below advertisement
Williams-Sonoma's sustainable furniture brand, GreenRow, makes every product according to five core values.
From funky striped rugs to casual flatweave poufs to rustic tables "that plant a tree" (more on that later), each piece in GreenRow's debut selection was designed to last (made to reuse and repair over time), made with responsible materials (e.g. responsibly sourced linen, cotton, and wood), inspired by healthy living (no single-use plastics or harmful chemicals), ethically produced (Nest's Ethical Handcraft Program and Fair Trade USA partnerships foster worker well-being throughout the supply chain), and thoughtfully made (product lifecycle is carefully considered).
"GreenRow is focused on creating modern heirlooms by combining bright colors and thoughtful details into sustainable materials," Seabury told Good Housekeeping. Angular, hyper-modern, minimalist sustainability is certainly tired, and GreenRow aims to fill the gap in the market.
"In addition to a timeless aesthetic, we are also committed to utilizing sustainable manufacturing practices and teaching our customers how to care for our products in order to ensure their longevity."
Article continues below advertisement
In fact, detailed care instructions for each unique GreenRow product are listed on the website.
The brand's colorful identity — which pulled inspiration from striking Indian rugs — and planet-conscious practices and material usage are a result of two years of research and a "global tour" that saw GreenRow sourcing teams meet with artisans and Williams-Sonoma vendors (many of which are small, family-owned or minority-owned businesses) across the globe.
Article continues below advertisement
Wool sheared from lambs that emit reduced amounts of methane was sourced from India, linen and recycled glaze for dinnerware were sourced from Portugal, and "recycled apparel" was sourced from Guatemala.
GreenRow proudly uses RWS-certified (Responsible Wool Standard) wool — a standard that prioritizes animal welfare and biodiversity — RCS- (Recycled Claim Standard) and GRS-certified (Global Recycled Standard) recycled materials, and REPREVE recycled polyester yarns and fibers. (Some products feature "self-declared recycled content," as certification is not always accessible.)
Additionally, the brand used upcycled cotton remnants from a textile vendor in India to construct hand-quilted patchwork pieces and worked with a North Carolina upholstery vendor to rule out the use of polyurethane foam, per Veranda.
Rather than use traditional polyfoam — which is highly flammable, non-biodegradable, and may emit toxic toluene diisocyanate (TDI) and volatile organic compounds (VOCs) — GreenRow's cushioned chairs and slipcovered and upholstered sofas offer three separate alternatives.
Article continues below advertisement
Consumers can choose low-VOC CertiPUR-US-certified foam cushions, RDS-certified (Responsible Down Standard) down cushions, or plant-based latex cushions made from tree sap when customizing their cozy pieces. The swanky Hadley Upholstered Emerald Velvet Sofa is undoubtedly more comfortable knowing the surrounding air quality isn't compromised.
Article continues below advertisement
Akin to the practices of sustainable fashion brands Zero Waste Daniel and Coachtopia (Coach's Gen Z-driven sub-brand), GreenRow makes use of its own pre-consumer waste whenever possible. In conversation with Sunset, Seabury revealed that scraps from GreenRow's non-toxic and veggie-dyed rugs are used to produce upholstery and cushion covers for stools. Turkish cotton leftovers from duvet covers are, too, repurposed, becoming stylish napkins and crib sheets.
GreenRow's sustainable efforts don't stop at its worldly products, as its packaging and labeling (or lack thereof) methods are also easy on Mother Nature. It's 2023, do products really need old-fashioned sew-in labels? QR codes prove to be more than sufficient for the fresh brand. And packaging is kept simple with cardboard boxes and recycled plastic packing tape.
Article continues below advertisement
Williams-Sonoma's tree-planting program continues via GreenRow wood furniture sales.
In partnership with the Arbor Day Foundation, Williams-Sonoma plants a tree for every piece of indoor furniture containing at least 80 percent wood sold (upholstery is excluded from this promise). With a goal of planting 6 million trees in vulnerable forests around the world by the end of 2023 (the initial goal was 3 million), the retailer has planted over 3.3 million trees since January 2021.
Not only did Williams-Sonoma double its tree-planting target in 2022, but it earned a spot on the annual Barron's list of "100 Most Sustainable Companies" in America.
Article continues below advertisement
So, purchasing that dark oak Easthill Extending Dining Table is a baby step toward restoring forests, removing pollutants from the air, and reducing erosion — not that you have to spend $1,999 to plant a single tree. Plus, its optimum FSC (Forest Stewardship Council) certification ensures responsible harvesting, wildlife habitat conservation, and Indigenous and local community respect and protection.
With a green line of bed and table linens, living, bedroom, and dining furniture, lights, curtains, handcrafted rugs, and more at our fingertips, it's easy to watch the shopping cart grow ... not to mention the price total ("green" indeed has a double meaning). However, Seabury pointed out that one of the most sustainable things a consumer can do is "buy less and invest in pieces that are either easy updates or will last forever."
GreenRow pieces will surely have a long-lasting impact on your living space, but not on the environment.