How to Keep Your Solar Panels Clean to Improve Their Performance
Learning how to clean solar your solar panels can be a money-saver. Here are some tips for cleaning solar panels safely and effectively.
As more and more homeowners are choosing solar power to live more sustainably, they need to know how to effectively maintain those panels for optimum performance. Of course, you can hire professionals to clean solar panels, but if you prefer the DIY route, consider these guidelines for how to clean solar panels properly.
Article continues below advertisement
Just as a window or windshield can accumulate dust and particles over time, solar panels can become coated with grime if not cleaned periodically. According to the National Renewable Energy Laboratory, accumulated dust and dirt can decrease the efficiency of your solar panels.
Article continues below advertisement
Why is cleaning solar panels so important?
As the NREL explained, scientists have already found success in improving efficiency of solar panels as well as reducing the cost of converting solar energy. Now, researchers need to work on secondary problems including the loss of precious solar energy due to dirt and dust accumulations on solar panels.
Solar panels can attract dust, some of which is removed by rain and wind. However, when panels cool at night and dew appears, dust can become cemented to the panels, making it much harder to remove. Energy Matters, located in Australia, reported a study by the NREL saying that solar panels can lose about 30 percent of performance if not properly cleaned.
Article continues below advertisement
It's also notable that in more dusty regions, cleaning of solar panels becomes even more paramount. Solar panels near farmland, for example, may accumulate dirt and debris more quickly and require more frequent cleaning and maintenance. If your solar panels are flat, they also may require more frequent upkeep because muddy residue may build up.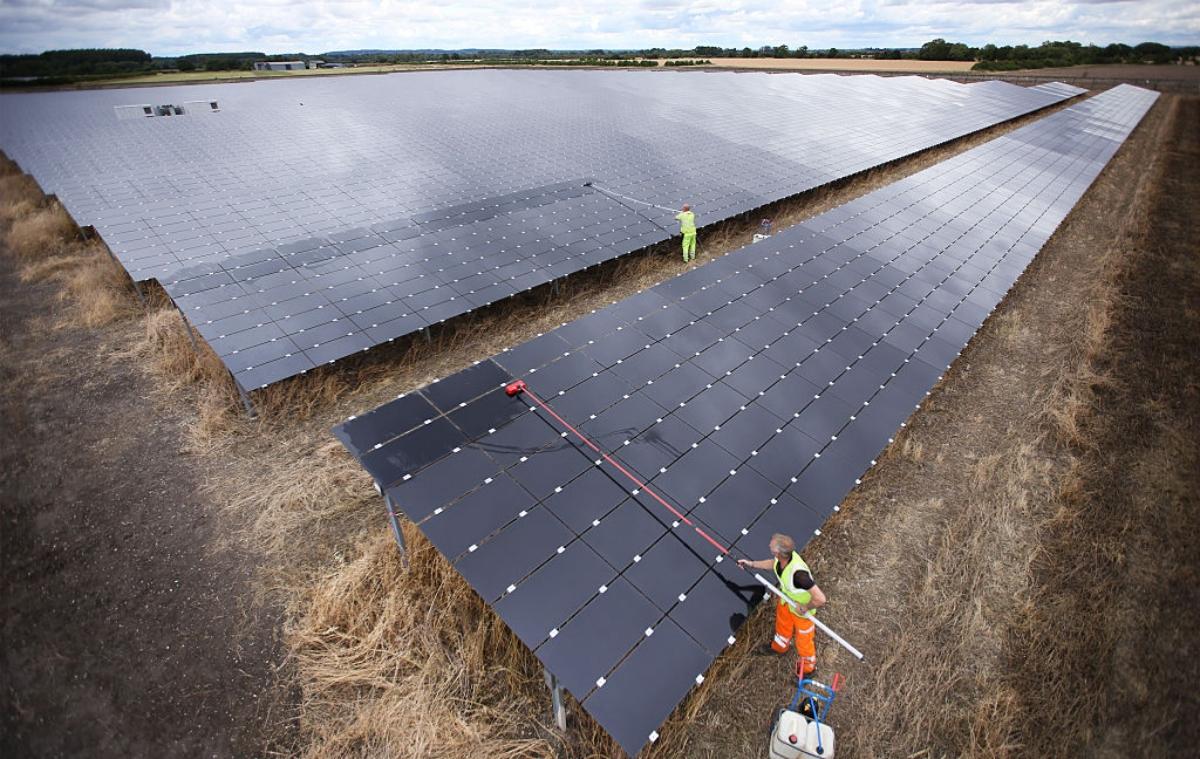 Article continues below advertisement
Here's how to get started on cleaning solar panels yourself.
First of all, consider the safety implications of DIY solar panel cleaning. This depends on the size of your panels, height of the panels, and your own physical abilities. In some cases, it may be wiser to hire a professional to clean solar panels.
Next, look at the manufacturers' instructions for your solar panel upkeep. The manufacturer may have specific guidelines about safe products to use and how to make sure that your panels' electrical currents are disconnected before you begin cleaning.
Article continues below advertisement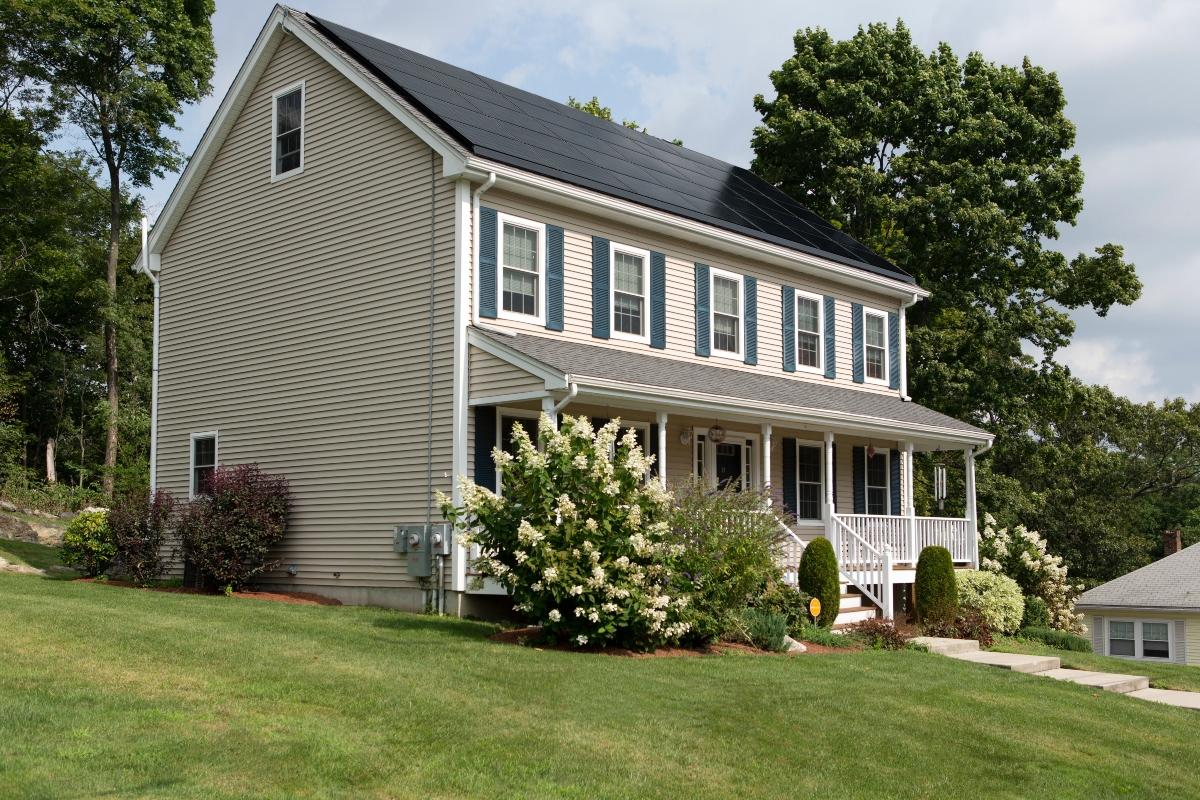 Bob Vila offers guidelines for safely and effectively cleaning your solar panels. A few recommendations include: staying on the ground if at all possible (and using extension tools to reach the panels), turning off the panels first, and avoiding abrasive detergents.
You'll need a few tools, such as work gloves, a hose, an extension tool, a sponge or soft cloth, and a bucket.
Article continues below advertisement
You may want to use a soft brush to remove debris like leaves and dirt before adding water. Next, use a gentle setting on your garden hose to spray off the panels. To avoid damaging the panels, avoid high-pressure hose or washing settings. You may need a telescopic hose wand to get better coverage on each panel.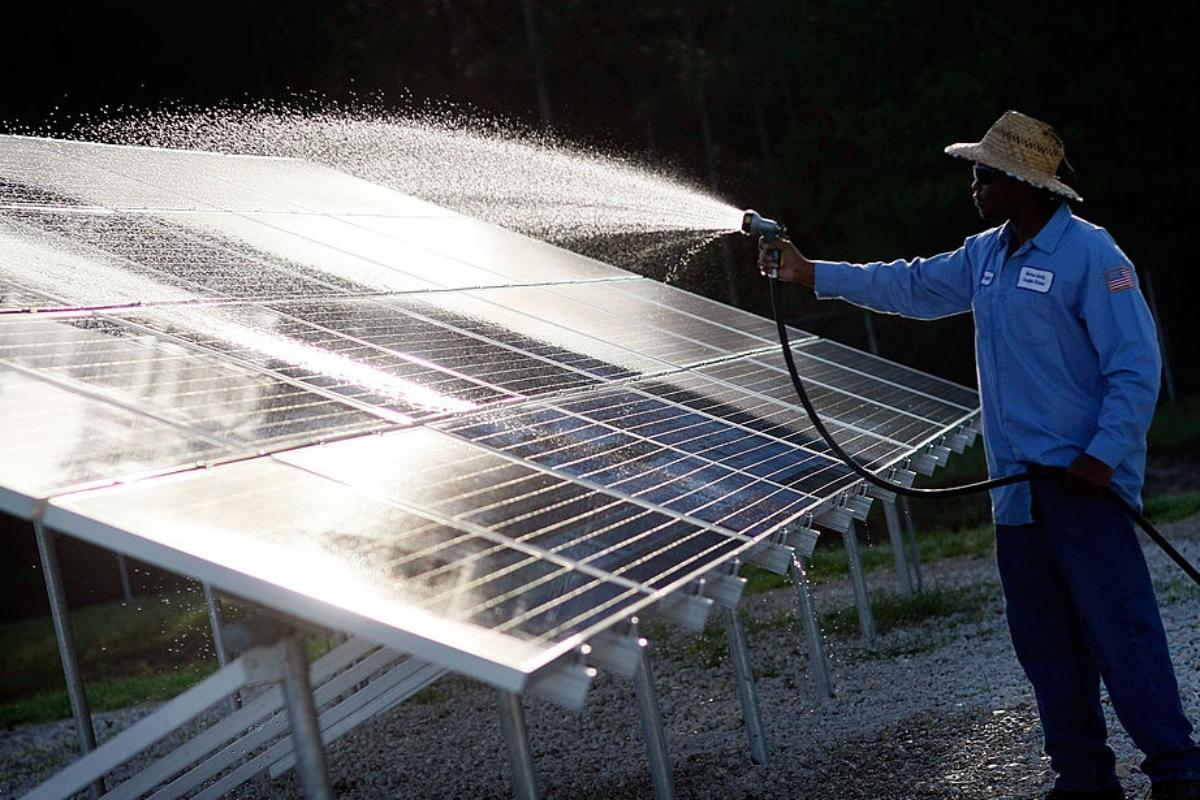 Article continues below advertisement
After that, you can scrub any areas that require extra attention with a soft brush and water. Again, add an extension to your cleaning tool if possible so you can avoid having to climb up on the roof. If you need a bit more cleaning power, you can make your own simple cleaning solution, using this recipe from Bob Vila:
1 squirt of gentle dish soap
1 part vinegar
8 parts water
For increased satisfaction in a job well done, you should monitor your home's energy bills both before and after cleaning solar panels. This can help you identify how much more effective your panels are at producing electricity when properly cleaned. Rather than simply trying to reduce your energy consumption, your solar panels can help you live more efficiently and sustainably.