Zero Waste Daniel Is "Squarely Where" He Belongs in Sustainable Drag Fashion Design (Exclusive)
Eco-friendly fashion designer Zero Waste Daniel spoke exclusively with Green Matters about how he brings sustainability to the extravagant world of drag.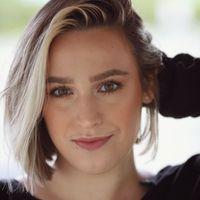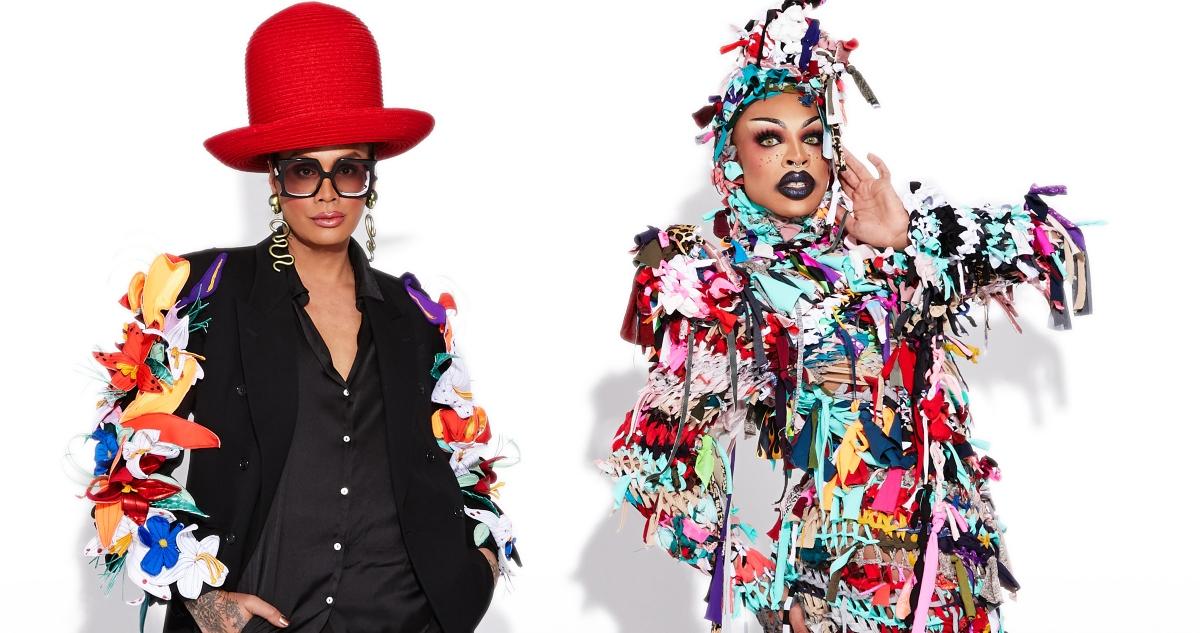 As a queer artist, a patron of the arts, and a fierce fashion designer, Daniel Silverstein — aka Zero Waste Daniel — spreads his creativity and message of sustainability throughout the vast LGBTQ+ sphere.
"That's where exciting fashion and innovation comes from. There's something really powerful about owning who you are," the New York-based designer told Green Matters during an exclusive phone interview.
Article continues below advertisement
"When you take that first step of saying, 'I'm going to choose to live outside of the mainstream so I can be my authentic self,' this avalanche of choices follows you. It gives me great joy to see people who support me by supporting my business in turn feel good about themselves when they wear my work."
Silverstein's "genderless" work features his signature patchwork designs, textile collage, and unconventional, hard-to-recycle materials — such as pre-consumer garment waste.
Whether he's designing upcycled pieces inspired by actor and LGBTQ+ ally, Fran Drescher (The Nanny), in partnership with thredUP or constructing avant-garde looks for the world's most gag-worthy drag queens, Silverstein consistently proves that sustainability and high fashion can coexist in harmony. In fact, Silverstein makes sustainability look downright sickening (Shantay, you stay!).
"It doesn't have to look like hemp and burlap," he explained.
Article continues below advertisement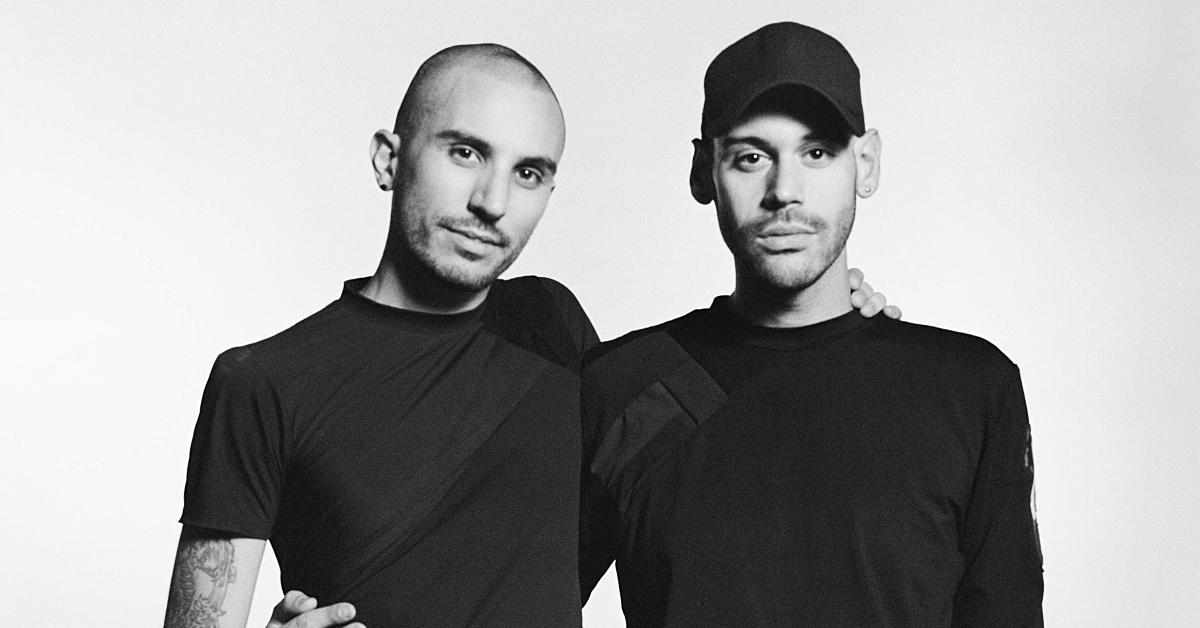 Read about Zero Waste Daniel's unique "ReRoll" process and his inspirational work in the "more is more" drag scene in the Q&A below.
This interview has been edited and condensed for length and clarity.
Article continues below advertisement
GREEN MATTERS: Your website says that "every Zero Waste Daniel product is made using a closed loop production system and technique called 'ReRoll.'" Can you tell us about ReRoll?
DANIEL SILVERSTEIN: ReRoll is kind of a mindset, a technique. We take the leftovers from our production and use that as the basis for a new project, whether it's patchwork or textile developments.
We lay out the patterns and cut around them on sheets of fabric like cookie cutters. The exciting thing about making apparel — and all of the tech and cool things that go into factory production — is that you can sometimes cut up to 500 layers of fabric at a time. Sadly, there's no infrastructure for what to do with all those leftovers. Traditionally, those things just get thrown out.
Article continues below advertisement
There's always a lining or binding that you can make out of those leftovers. We take that leftover material from companies, and from our own production, and we keep it all in the loop.
Article continues below advertisement
Transparency is important to me. We have one trash bag. We keep our space clean, and any little scraps and things that are truly soiled go in the floor sweepings bag. Other than that, hard-to-recycle plastics gets saved. Paper, bottles, and cans get recycled. It takes us about a year to fill a traditional kitchen garbage bag with floor sweepings.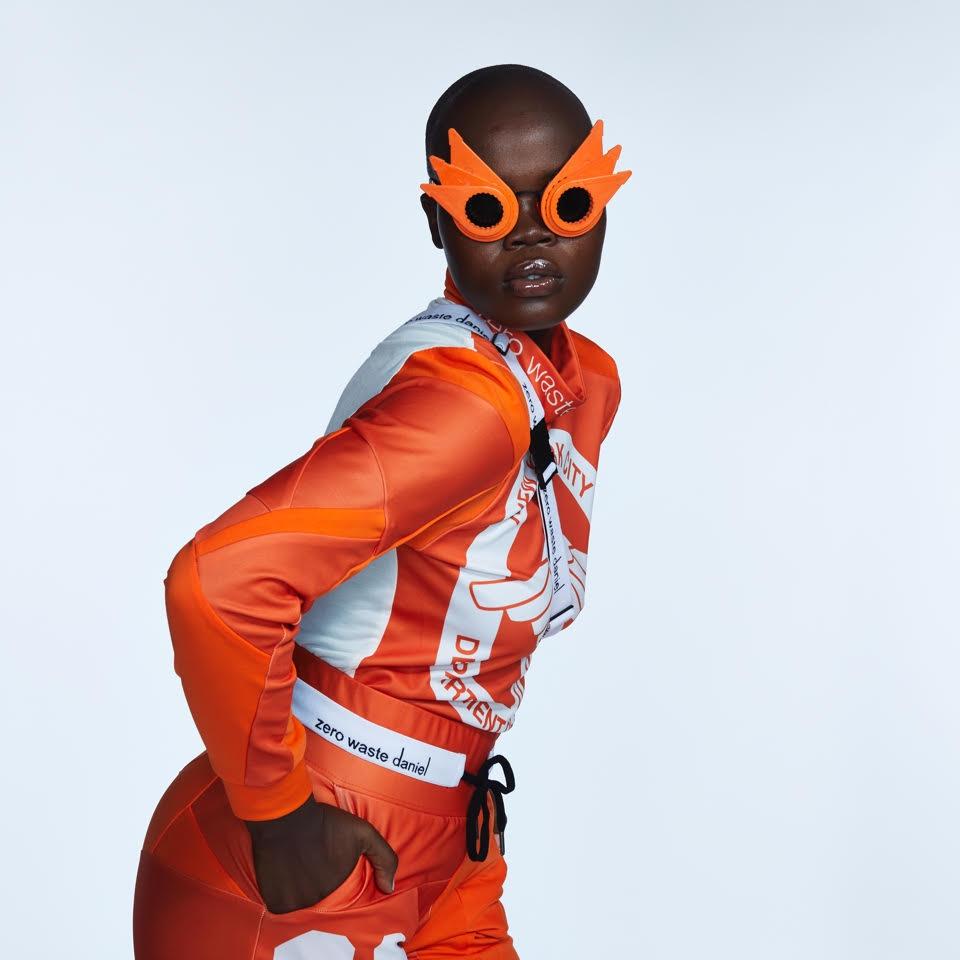 Article continues below advertisement
GM: Do you believe sustainability in the mainstream fashion industry is a cash-grabbing trend?
DS: You have to look at everything in business from the top down. There is no way that the same people who have been running all the major fashion conglomerates — you know, the LVMH and Gucci groups of the world — have suddenly started to care. All they've ever cared about is trends.
The current trend is towards green and sustainability. If it takes it being trendy to make it happen, I'm fine with that. But what excites me is that it is very clearly a core value of Gen Z. Even though the bosses are doing it for maybe the wrong reasons, they're doing it. And their youngest employees are coming in with this being part of their DNA.
Article continues below advertisement
GM: How did you begin designing garments for famous drag artists?
DS: If I could spend all my money on anything, it would be going to see live shows. I've just been exposed to drag, theater, and live performance from a very young age. And I really credit my parents with that.
Before I solidified my career as a designer, there was a time when I thought I would actually pursue acting. I thought to myself, "I could break my back my whole life trying to make this happen, or I could do this other thing that comes so naturally to me, that is such an integral part of that world."
At the same time that I was developing my love and passion for the performing arts, I was also starting to experiment with fashion.
Article continues below advertisement
All of those multitude and myriad of experiences led me to this love of theater and being — I don't want to say "well connected," but, you know, having these relationships in the art world. So, after launching Zero Waste Daniel and opening my store, Broadway actress Alexandra Socha reached out to me about making a sustainable upcycled dress for the opening of her new show, Head Over Heels, The Go-Go's musical featuring drag performer Peppermint.
Needless to say, I jumped at the chance.
Article continues below advertisement
She was talking about the message of the show, which really is about being your authentic self. It sort of has this beautiful, baked-in trans, nonbinary acceptance message. And I had recently done a series of designs inspired by the conversation around creating waste, and I had just developed my creation hands inspired by the Sistine Chapel by Michelangelo.
So I was like, "What if we used this motif that I just made patterns for and make this sexy little dress?" And she really wanted to play against the character that she was playing in the show, because she was sort of the demure, good girl princess. So I made Alexandra Socha this sexy little dress.
Suddenly, I'm getting tagged in all these posts, and I'm noticing Shea Couleé is following me. And Bob the Drag Queen is following me. All these people just became aware of my work.
Article continues below advertisement
Fast-forward a few years, the pandemic hit. I had continued to grow my business, build my brand, and do a few custom pieces. I had done some work for Pattie Gonia. And Pattie's whole aesthetic has so much synergy with my mission.
My lifelong hero is the legendary Bob Mackie. I always drew so much inspiration from his work. An icon, right? But he's not a fashion industry designer. He's a maker of moments and a dresser of stars. He creates characters and emotions with his work, he draws outside of the lines, and thinks in beautiful, three-dimensional ways.
Article continues below advertisement
And I don't think that we have today's Cher, right? That's not where people are finding the type of inspiration and moments that trailblazers like Cher, or Carol Burnett, or the entertainers of yesteryear created.
So, I thought, "Who are the people who are pushing the boundaries right now? The people who aren't looking at the runway, and aren't looking at the magazines?" That's where I want to be because that's what my idol did.
So I said to my husband and business partner, Mario, "I want to dress drag queens."
I decided with Zero Waste Daniel that we were not going to lend clothes, we would make custom pieces only. Five years down the line, I have this brand and I don't have anything to send anyone. I don't have anything to lend. I just have my scrappy shirts and joggers. And I said to Mario, "I think I'm ready to do some free work."
Article continues below advertisement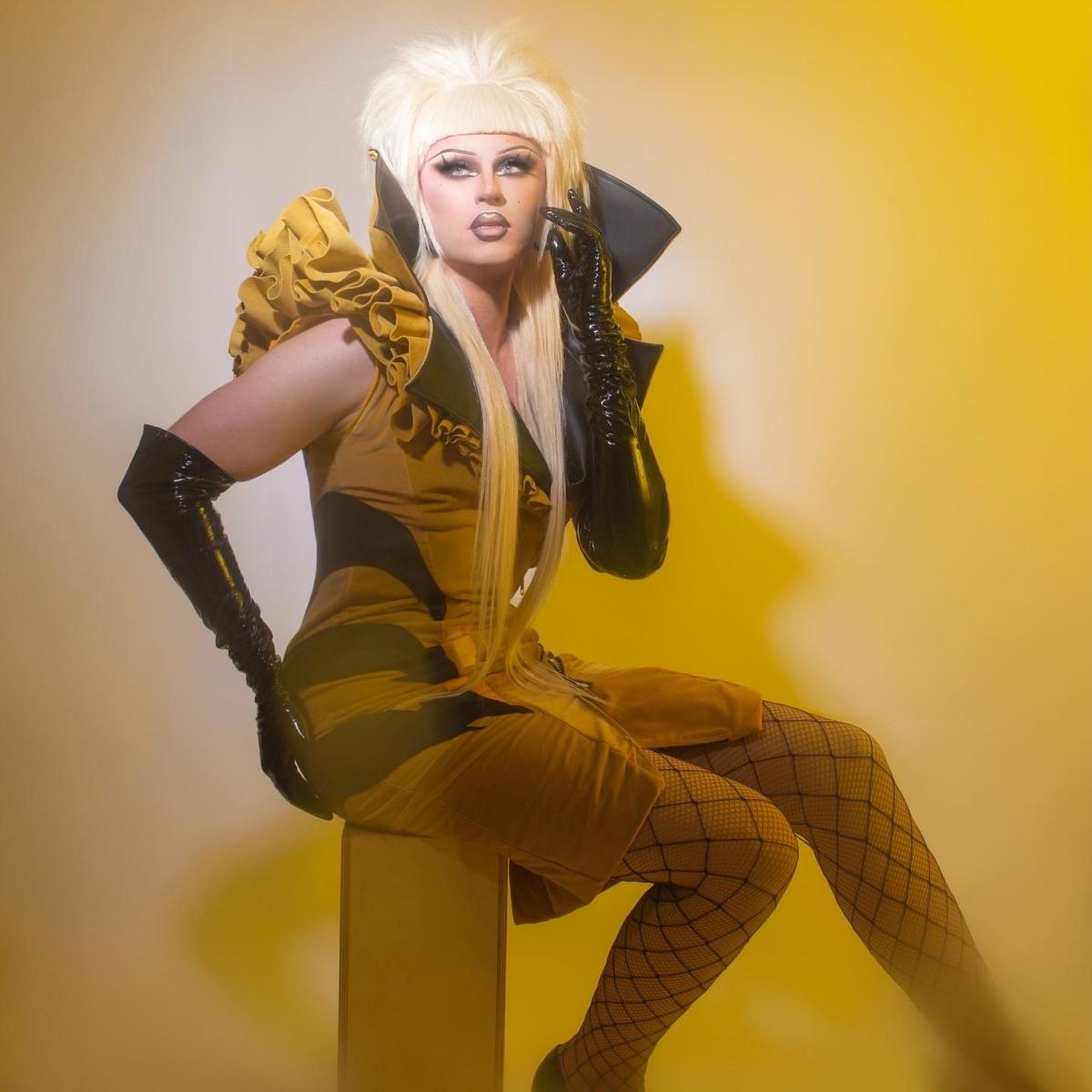 I realized that she's a fashion icon who's kind of otherworldly, but I thought, "let me just send Shea Couleé a DM." I had met Bob the Drag Queen once before and I had done a custom streetwear piece for Bob.
Article continues below advertisement
I'm so intimidated by Jinkx Monsoon and she's a genius, but I knew she had bought a Zero Waste Daniel tracksuit. So maybe she'll respond to a DM. To my surprise and overwhelming joy, everyone responded and said yes to an Earth Day collaboration. Before I knew it, I was making pieces for Shea, Bob, and Crystal Methyd.
What I couldn't have imagined was that, by happenstance, they were all simultaneously getting the call to do the all-winners season of RuPaul's Drag Race All Stars. In a few days, I was getting calls from Shea and Jinkx to start making pieces. So I had the great fortune to be able to have a couple of pieces walk the runway of that show.
Article continues below advertisement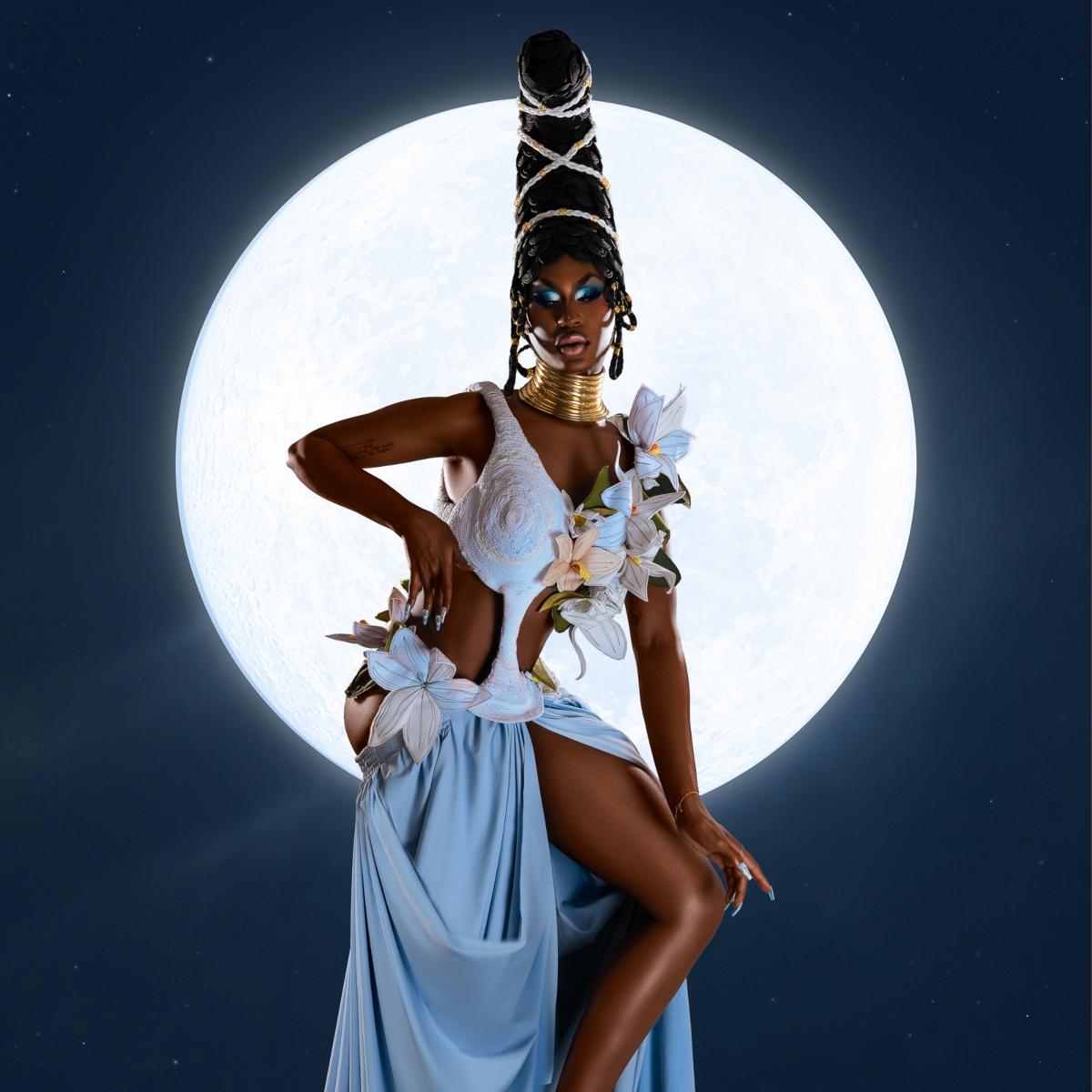 Fast-forward a few weeks, Raja Gemini — the mother of mothers — sent me a message. One thing leads to another and suddenly Yvie Oddly's messaging me and I'm making pieces for their press tour.
These have developed into relationships that are not just a dream come true for me, but really are allowing me to tap into something that I put on hold while I built Zero Waste Daniel: The creative, sculptural, boundary-pushing side of fashion.
Article continues below advertisement
GM: How do you bring sustainability and low-waste practices into the maximalist drag world?
DS: Every time my best friend's mom is cleaning out her house, or my grandmother is moving from one apartment to the next, or a client is coming in for a fitting, people bring me unbelievable things. "Here is a bag of sequins that belonged to my great grandmother. She's no longer with us and I don't sew."
It's about seeing potential — If my 15th phone charger of the year has just croaked, it doesn't have to be trash. It could be the point of inspiration for a next-level look.
I've cut up plastic — a good example is the Raja jacket with the flowers on the sleeves. There are a bunch of sculpted leaves and filigree in between all the flowers, and there are spools of thread that have been cut up.
Article continues below advertisement
I use a lot of thread at work. And I'm always like, "Can I recycle these? What am I going to do with these?" And then, when the person who you have been waiting to dress your whole life says, "What do you got?" that is my moment to experiment.
Drag queens are the new couture customers. They actually have things custom made to measure, and they pay. That is not common in the world of fashion anymore.
Article continues below advertisement
GM: Can you tell us about the drag-related projects you have in the works?
DS: I'm currently doing work for a show for Yvie Oddly. And I'm working on a few custom pieces for Jinkx.
The first looks from this series are going to be at Yvie's one-woman show in May, STRANGE LOVE, so there's a lot of love-themed attire.
I'm working with unusual materials and sculptural silhouettes. At FIT — where I was a student many moons ago — I specialized in tailoring. I'm incorporating some of that into this as well.
GM: What initial steps can the average person take to live a more sustainable life?
DS: Reduce your carbon emissions. Look at your trash can and ask yourself, "What am I throwing away a lot of and are there any reusable solutions for that?"
Article continues below advertisement
I get frustrated when we hear people lobbying, rallying, and marching and they're like, "Let's get a bag of chips." I'm like, "Everyone, stay home. Don't shout anything and don't buy chips today." That will have a bigger impact.
Article continues below advertisement
GM: What's next for Zero Waste Daniel?
DS: We have a couple of collaborations in the works for 2023. And I am always working on how I plan to elevate the next generation of sustainable designers. One of the things I hope will set me apart from some of my contemporaries is that I plan to encourage and support talent.
The thing about fashion — it's this industry where everyone is clamoring to copy each other. I see aspects of my business popping up in major fashion brands, in other Instagram accounts, and in home-sewing. From high-end to mass market. I welcome people drawing inspiration from me, and from my work, and from this trend of sustainability. You can copy what I already did, you got no idea what I'm gonna do next.