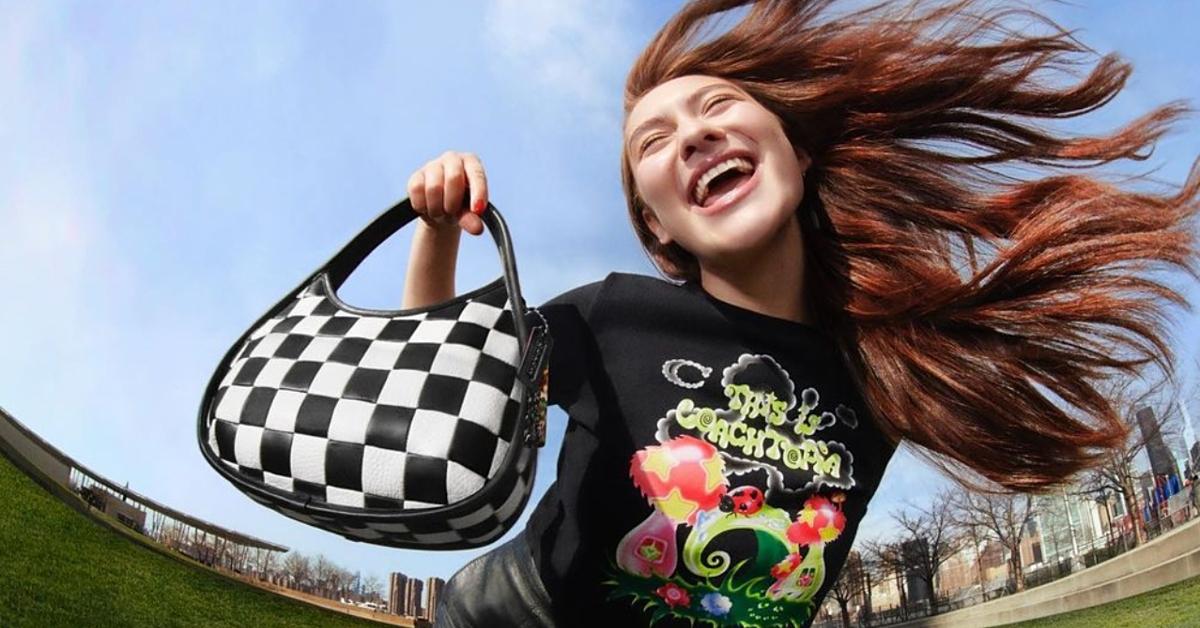 Coach's Circular Sub-Brand, Coachtopia, Is the Future of Luxury Gen-Z Fashion (Exclusive)
With the rise of circularity and radical sub-brands like Coachtopia in the luxury fashion realm, the concept of "luxury" has no choice but to pivot.
Is it possible to boast a wardrobe full of head-turning, Vogue-worthy ensembles and respect Mother Earth? Sadly, the fashion industry's environmental impact is massive, as if it's digging its sharp stiletto heel directly into the earth with every impulsive Shein purchase.
Nonetheless, in recent years, the undeniable trendiness and necessity of eco-conscious practices and circularity has shifted the luxury fashion sphere. The 2023 emergence of Coach's sustainable sub-brand, Coachtopia, is turning high-end fashion on its head.
Article continues below advertisement
Via email, Green Matters spoke exclusively with Coachtopia Beta Community member and JUV Consulting account director Carmen J. Carroll about the Gen Z pool's affinity for sustainability, circularity in the fashion industry, and how luxury brands can work to minimize their environmental footprint.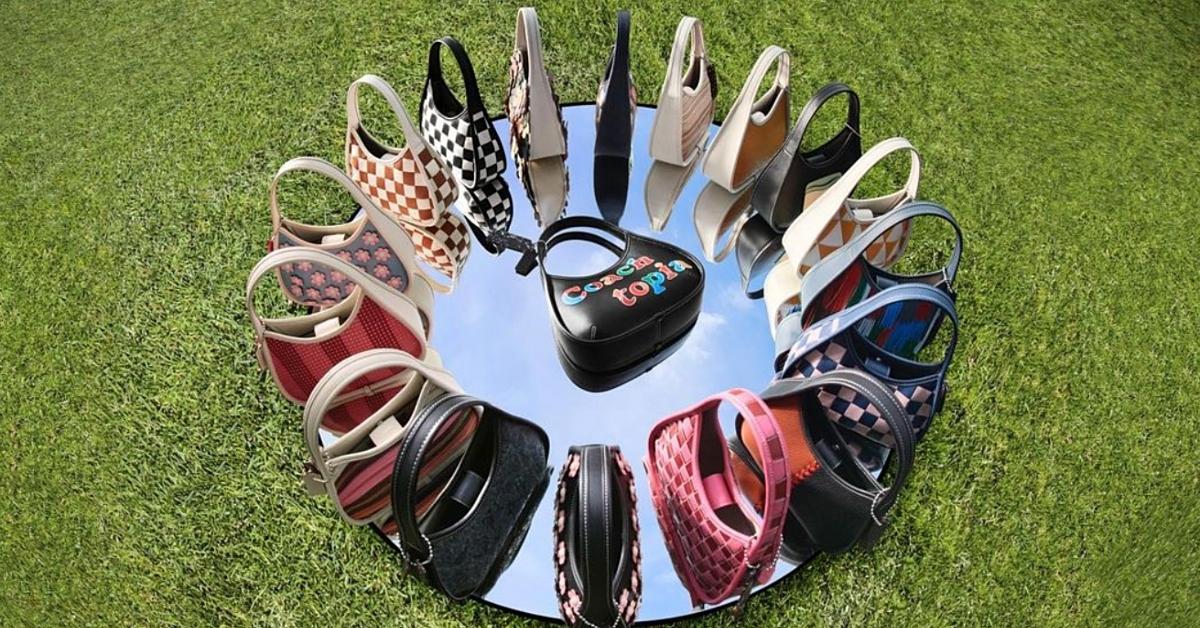 Article continues below advertisement
Contrary to popular belief, luxury fashion comes at a heavy environmental price.
According to the Green Business Bureau, the fashion industry creates 92 million tons of textile waste per year, and 85 percent of all textiles end up in landfills. Additionally, the industry is responsible for an estimated 8 to 10 percent of annual global carbon emissions.
These statistics may come as a jump-scare to those reading while donning a $13 Forever 21 top. But we're not here to solely point fingers at the high-turnaround, low-cost realm of fast fashion. At large, luxury fashion brands are environmentally toxic in their own right.
Steep prices, lifelong guarantees, and the use of natural materials (e.g. leather and cashmere) imply a more planet-friendly approach to garment production. Unfortunately, this isn't the case, as reports show that luxury fashion production is just as environmentally harmful as fast fashion production.
The production and processing of raw materials creates excessive greenhouse gas emissions. In turn, climate change and global heating can diminish raw material quality. It's a catch-22 situation.
Article continues below advertisement
Luxury fashion designers are starting to bring sustainability to the catwalk.
Information like this can make looking fabulous feel like a crime. Luckily, the luxury fashion industry is experiencing a sustainability push.
During New York Fashion Week in September 2022, Gabriela Hearst debuted a sustainable spring collection. Per The Guardian, one-third of the garments were made from deadstock fabrics (aka surplus fabrics that would normally end up in landfills), shoe soles were mainly biodegradable, and "eco certified" glue was used in gold-foil knitted dresses.
Article continues below advertisement
Similarly, Coach — aka the "Original American House of Leather" — dipped its toes into the world of circular fashion (which focuses on designing out waste, giving new life to old materials, and keeping products out of landfills) for said NYFW. Driven by the brand's creative director, Stuart Vevers, Coach unveiled an American neo-noir cinema-themed collection that transformed leather footballs and old leather jackets into jumpsuits, coats, and bags.
But sustainability isn't a performative, one-time statement for Coach, as the beloved fashion house has worked to minimize its environmental footprint over the last three years via upcycled vintage runway pieces and the (Re)Loved line of repurposed bags and accessories.
Article continues below advertisement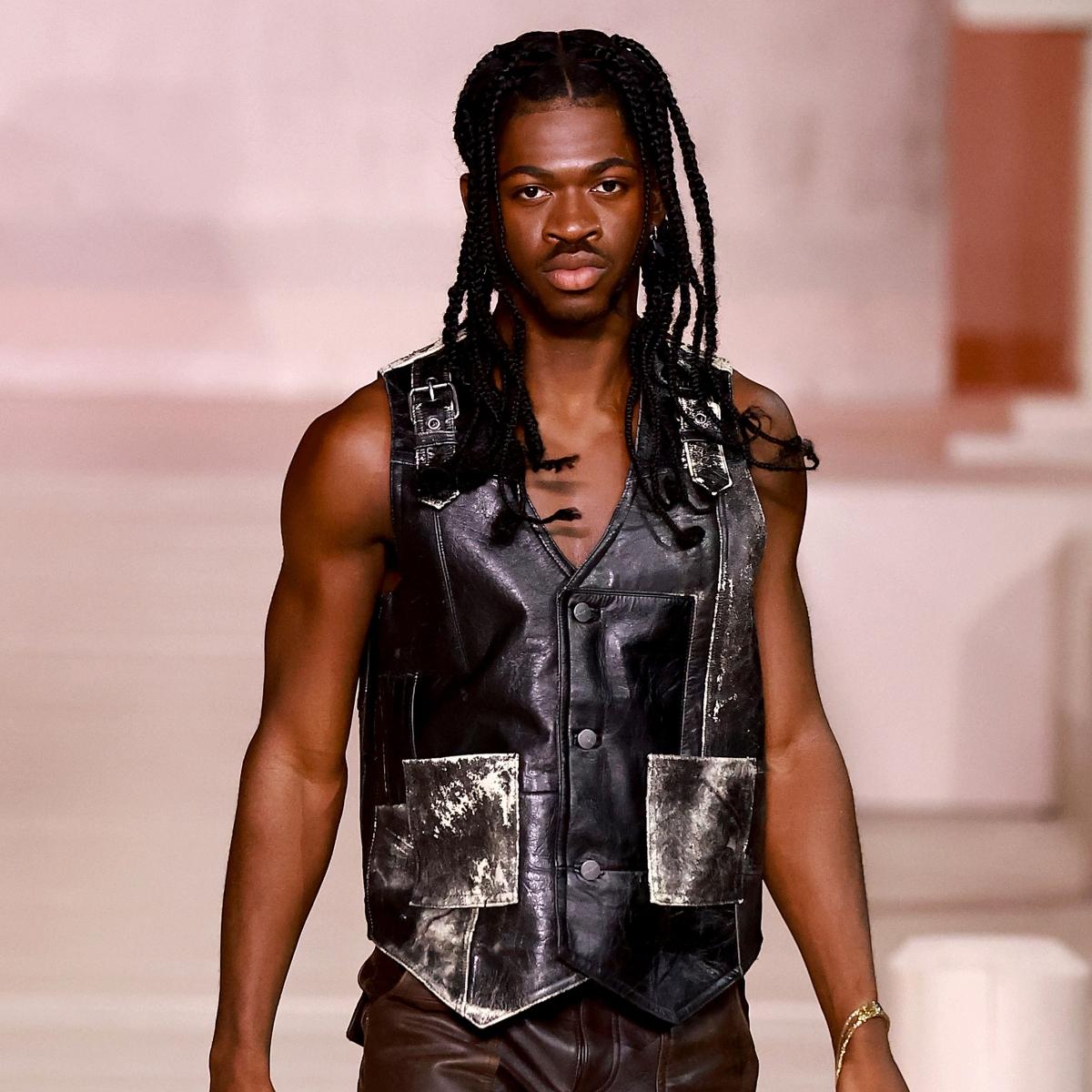 Coach's Gen Z-inspired sub-brand, Coachtopia, turns pre-consumer leather waste into revolutionary accessories.
Coach's fashion-forward circularity mission continues with the April 2023 launch of whimsical, eco-friendly, and downright fabulous ready-to-wear sub-brand Coachtopia — "a world of circular craft, powered by community, building towards a better future for our planet."
Article continues below advertisement
Created by Vevers and Coach's senior vice president, global marketing, creative and sustainability, Joon Silverstein, Coachtopia turns trash into treasure by utilizing cutting-room floor leather scraps and other "recycled, repurposed, or renewable" materials.
When Vevers and Silverstein learned that a whopping 38 percent of the fashion industry's greenhouse gas emissions are a result of the production of raw materials, they knew something had to change.
Article continues below advertisement
"We asked ourselves, 'How can we use waste materials to create beautiful things?'" Silverstein told Harper's Bazaar. "It was really a process of designing backwards: Starting with materials that already exist and harnessing our leathercraft expertise and creativity to transform waste into valuable new materials."
Vevers becoming a father solidified his desire to make an impact, or rather, less of an impact.
"I saw it as the responsibility of the production teams to make better choices in the background. ... This is sometimes an intimidating area because you do one initiative that's positive and [people] are quick to point out the things you're doing that aren't," he said at the Crystal Bridges Museum in Arkansas in 2022. "We have to put ourselves out there because every small step forward counts."
Article continues below advertisement
Master craftsman Mauricio Alvarado and the Coachtopia design team brainstorm innovative uses for diverse leather scraps collected from factories in India and Vietnam, where Coach's dominant line of bags are made.
Article continues below advertisement
Much like the work of sustainable New York-based designer Daniel Silverstein — better known as Zero Waste Daniel — Coachtopia's pre-consumer leather waste offerings feature patchwork designs, unexpected collaging, and floral appliqué. Other Franken-bags showcase weaving patterns, fringing, and pressed leathers made up of itty-bitty pieces.
Coachtopia also makes a 50 percent recycled leather using scraps from tanneries via a "patented hydroentanglement technology developed by the sustainable materials company Gen Phoenix," per Harper's Bazaar, and removable, interchangeable multi-colored resin handles out of at least 70 percent recycled plastic.
Article continues below advertisement
These properties can be seen on several of the handbags, while products like T-shirts, hoodies, and dustbags are made from at least 95 percent recycled cotton textile scraps. Canvas totes also feature a 100 percent recycled polyester shell, while Coachtopia packaging is made from at least 75 percent recycled cardboard and 100 percent recycled paper.
Article continues below advertisement
A consumer curious about their personal Coachtopia bag's origin story can scan the embedded NFC chip — which sits in either the hangtag or under the leather at the back of the product — using their iPhone. A pop-up "digital passport" recounts details from the product's life, including information on its materials, its impact, and how it was produced according to Coach's three Made Circular principles. The chip will also be updated as the bag is "repaired, restored, and reused," per Vogue.
Article continues below advertisement
The Gen Z mindset is at the heart of Coachtopia's inclusive and planet-friendly mission.
Aside from Coachtopia's mission to utilize waste without sacrificing style, it welcomes constructive criticism. Rather than telling consumers what they want, Coachtopia is all ears. More specifically, the sub-brand is interested in what progressive and creative Gen Z thinkers have to say.
According to a 2019 study, a majority of Gen Z shoppers opt for sustainable brands. What's perhaps more telling is that results show they are willing to spend 10 percent more on products created sustainably. (Coachtopia products range in price from $20 to $495.)
Gen Z individuals are certainly loud and outspoken, but they put their money where their mouth is. They're the ones who have to live on a broken planet after all.
Article continues below advertisement
But Coachtopia is hoping to be more than just a hip, sustainable fashion brand (there are plenty of those); it strives to be "a platform for change." Through its in-house Beta Community — "a global and growing network of diverse and inspiring Generation Z individuals who are feeding their opinions and ideas into Coachtopia products, messages, and concepts" — Coachtopia is actively collaborating with activists, designers, and creatives under 26.
Article continues below advertisement
Whether they're pushing for the inclusion of easily repairable/recyclable exposed hardware or contributing illustrations (check out New York-based designer Sabrina Lau's fruity, cottagecore graphics) the Beta Community members — aka the Coachtopians — have a vision worth seeing.
Article continues below advertisement
"Since I joined Coach, my vision for the house was to imagine a fashion world that includes everyone," Vevers told Harper's Bazaar. "The name 'Coachtopia' is, of course, a playful mix of our brand name and the idea of social perfection but it genuinely connects to our community-driven approach, and also a sense of optimism for the future."
While Carmen J. Carroll is surely optimistic to an extent (she wouldn't have partnered with Coach if she wasn't), she's also a realist. When we asked why the digital creator believes Gen Z individuals tend to gravitate toward sustainability, she pointed to a potentially bleak future.
"I'm not entirely sure we had a choice. Gen Z is currently the generation where, if we do not act now, it will no longer be 'fixable' later," Carroll tells Green Matters.
Article continues below advertisement
And when it comes to acting now, Carroll maintains that there are immediate steps luxury brands can take toward protecting the environment.
"The first steps are to advise the research; invite scientists, thought leaders, and climate justice activists into the conversation," she explains. "Climate justice is about the collective, a community-first approach to solving problems."
Article continues below advertisement
Though an upcrafted Wavy Dinky bag can't save the planet per se, it stylishly disrupts and sends a vibrant message.
"I think if consumers and suppliers can prioritize waste reduction in the fashion space, they will understand the impact circular fashion can have on the world," Carroll states. "And that's the beauty of it. Something as fun and simple as our fashion can improve our planet's circumstances."
Just like Carroll, Beta Community member Molly Kilbourne ponders over the years ahead. That being said, they are hopeful and thoroughly believe in Coachtopia's mission.
"I'm scared for the future for many reasons. I want my community to be protected, but I also want my community to be free in imagining what's possible," they shared via Instagram. "Coachtopia is a lot bigger than a brand; there's humanity stitched into every single facet of it."
Coachtopia gives "wasteland" a whole new meaning. We'll see you there.
This article, originally published on May 11, 2023, has been updated to include quotes from Carmen J. Carroll.