Uganda-Based Company Is Transforming Banana Stems From Waste Into Sustainable Fabric
TEXFAD, a company based in Uganda, is using banana leaves and stems to make sustainable fabric, which can then be used to make various everyday goods.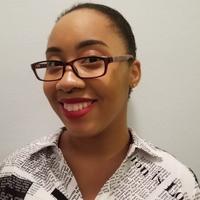 The Gist:
Uganda is one of the top producers of bananas in the world.
Typically after a harvest, the banana stems are thrown away.
TEXFAD is turning those discarded leaves and stems into a sustainable fabric.
Article continues below advertisement
Over the years, various companies around the world have popped up aiming to reduce waste. Clothing and food waste, especially in the U.S., are not only harmful to the planet, but often, consumers are not given opportunities to fully using these resources before they are thrown in landfills. So, one company in Africa is doing its part to transform a particular resource.
In Uganda, a company called TEXFAD is repurposing discarded banana leaves and stems to create a textiles and yarn, resulting in what's known as a banana fabric. With these new materials, they are giving homes and people new purpose by creating home goods and giving others an education.
Keep reading to learn all about it.
Article continues below advertisement
TEXFAD makes fabrics out of banana fibers.
According to its LinkedIn, TEXFAD was founded in Uganda in 2013. Its website states that the country is one of the largest producers and consumers of bananas in the world — so it's safe to say that can lead to a lot of banana-related waste.
Article continues below advertisement
The World Economic Forum (WEF) also points out that this fruit is a staple food for three-quarters of Uganda residents, with many Ugandans eating it every day. On top of that, bananas are used to create all kinds of foods, juice, beer, and even wine in Uganda.
Article continues below advertisement
Historically, the fruit's leaves are usually disposed of after they are harvested. But TEXFAD is "transforming waste banana pseudo stems into high quality sustainable and biodegradable handwoven textiles."
To get these fibers, TEXFAD states it has created a "mechanical and chemical extraction" process that removes them from banana plant stems. "The outer layer of the stem is stripped away and the remaining fibers are processed to remove any impurities," according to the company.
It seems that TEXFAD is successfully making banana fibers into a sustainable, workable fabric that is versatile and strong enough for everyday life. And if there's one thing Uganda doesn't have to worry about, it's running out of banana leaves and stems.
Article continues below advertisement
This banana fabric can be used to make a number of items.
Plus, since TEXFAD uses the banana fibers to create yarn, this yarn can also be used in other kinds of crafts, like knitting and crocheting. Crocheting specifically can also be used to make toys and dolls.
Plus, TEXFAD's impact isn't limited to repurposing these banana fibers. The company also runs a Skills Training Academy that is accredited by the country's Directorate of Industrial Training.