If You Notice White Spots on Your Bananas, You Won't Want to Eat Them
Social media groups have drawn attention to white spots on bananas, which could mean a bug infestation or spider eggs.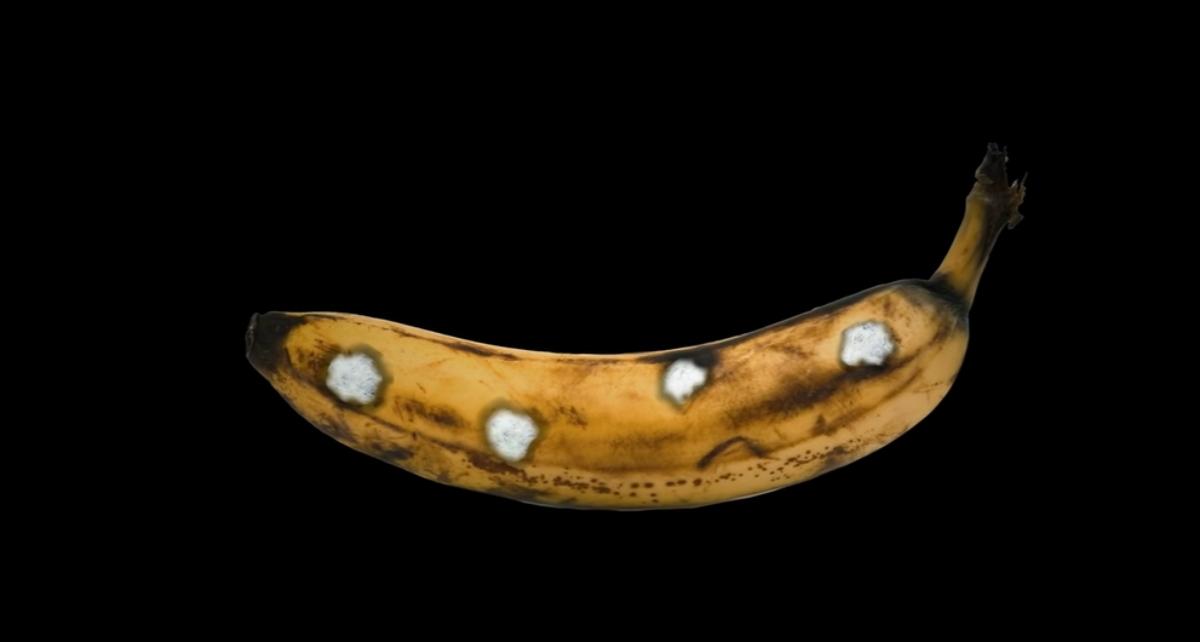 Someone in a Facebook group has shared a disgusting phenomenon that can happen with bananas, and it's not the first time the issue has come up. If you've ever noticed white spots on bananas after a trip to the grocery store, you probably thought it strange, but it's worse than that.
Article continues below advertisement
While bananas are generally fairly nutritious, you should not consume them if you notice they contain any white spots. Warning: this story may make your skin crawl, but you'll want to know what lurks inside those spots.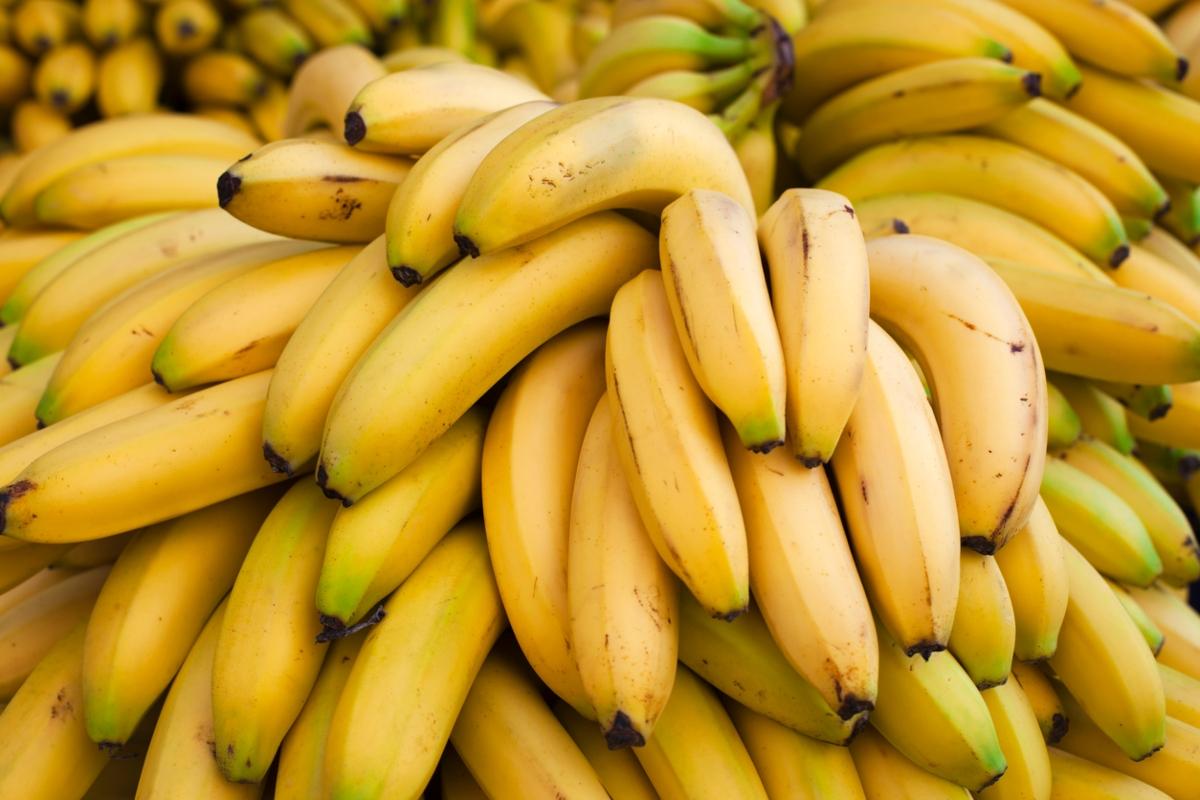 Article continues below advertisement
A shopper posted about white spots on bananas they bought.
In a Facebook group called Family Lockdown Tips & Ideas in October of 2022, a woman said she had bought a banana with unusual marks from Asda (a British supermarket chain). The Daily Mail reported on the story, updated as of October 2023. The banana had a prominent white spot on it, so she shared a photo of the banana in question, looking for ideas as to what it was.
Per The Daily Mail, one commenter in the group said, "'This happened to me last year, Bought some bananas and got a free spiders nest with wee tiny spiders coming out of it." Several others echoed the belief that it was a spider's egg sac, and the shopper eventually offered the following update: "I can confirm said banana, well the bunch of them (put me off for life) are in the bin outside!"
Article continues below advertisement
A spokesperson for the Asda chain responded to the story by speaking to LADbible. "That particular 'white spot' looks to be a mealy bug nest, they're completely harmless but as with other insects and they like to make themselves at home in between banana fingers which provide a nice protective habitat for them to live."
Article continues below advertisement
What do white spots on bananas mean? Are they ok to eat?
Well, the story from the Family Lock Tips & Ideas group on Facebook isn't the first time someone has found these white spots on their bananas. According to BRIGHT SIDE, a YouTube channel, one of the first cases of white spots on bananas came to the public's attention in 2013, and in 2017, a woman even said to have started to peel the banana containing the white spot, only to have it burst open to release "hundreds of spiders."
LiveScience reported in 2014 on claims of one of the first reported instances of white spots on bananas, which MSN New Zealand said were infested with an "immense and deadly" Brazilian wandering spider. Although it was likely spider eggs, they were unlikely to be of the venomous variety mentioned.
Article continues below advertisement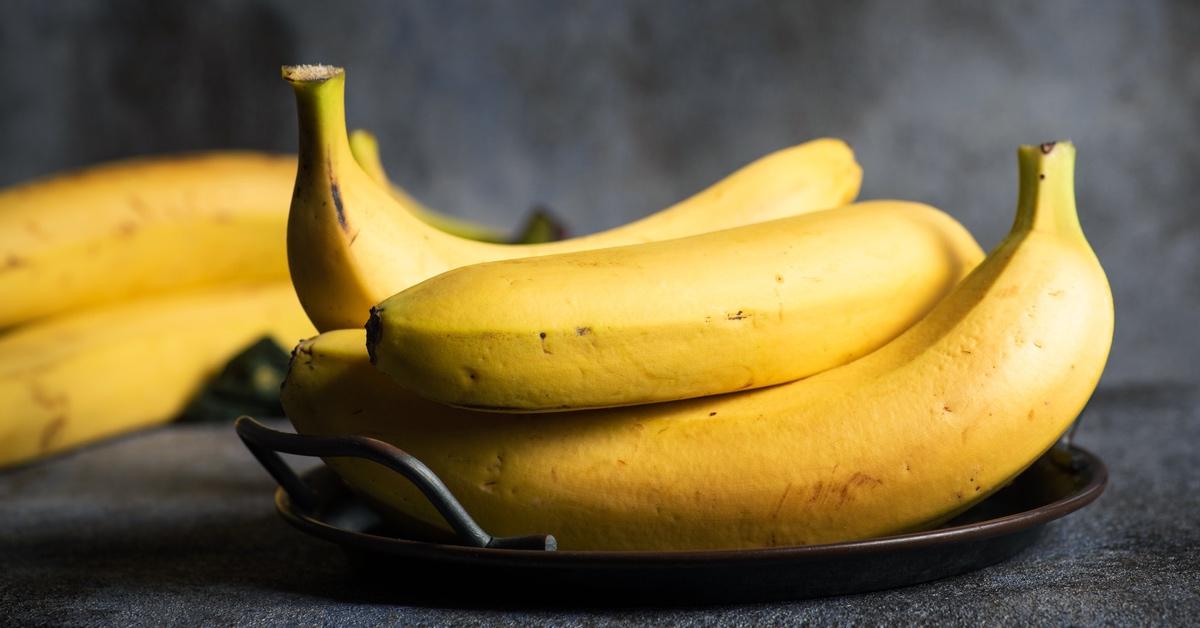 A Reddit thread discussing white spots on bananas brought up several responses claiming the spots don't contain spider eggs but the eggs of mealybugs. One commenter said, "Those are absolutely mealy bugs. They are a type of scale insect. You will not really see them move often. You can eat the banana but honestly like the other guy said you really shouldn't have them around your house plants. Once they infest they are very very hard to get rid of."
Regardless of whether the bananas are infested with a dangerous or harmless insect or arachnid, you can bet I won't be eating any bananas displaying those telltale white spots! Don't forget to carefully examine your fruits and vegetables when you bring them home from the store.