One Woman Says You Should Stop Using Landscape Fabric in Your Garden — but Why?
Should you use landscape fabric in gardens? Here's why one woman says to avoid this practice in a now-viral social media post.
Whether or not you use landscape fabric in your garden, have you ever wondered about its effectiveness? One woman on social media is urging her followers to stay away from landscape fabric. Gardening is great for you and the planet, but there may be more sustainable gardening options to help keep weeds away rather than putting down landscape fabric.
Article continues below advertisement
Article continues below advertisement
Why does one woman say to stop using landscape fabric?
In a TikTok video posted on June 12, 2023, by creator The Cottage Peach, a woman walks through her garden spaces, talking with frustration about landscape fabric. She states that she has just discovered landscape fabric in the yard and explains several problems with the product.
The Cottage Peach says, "Landscape fabric is a joke. It's supposed to suppress weeds, but all it actually does is prevent water and nutrients from reaching the soil." According to the video, landscape fabric could leach microplastics into the soil as well, and make the soil more compact.
Article continues below advertisement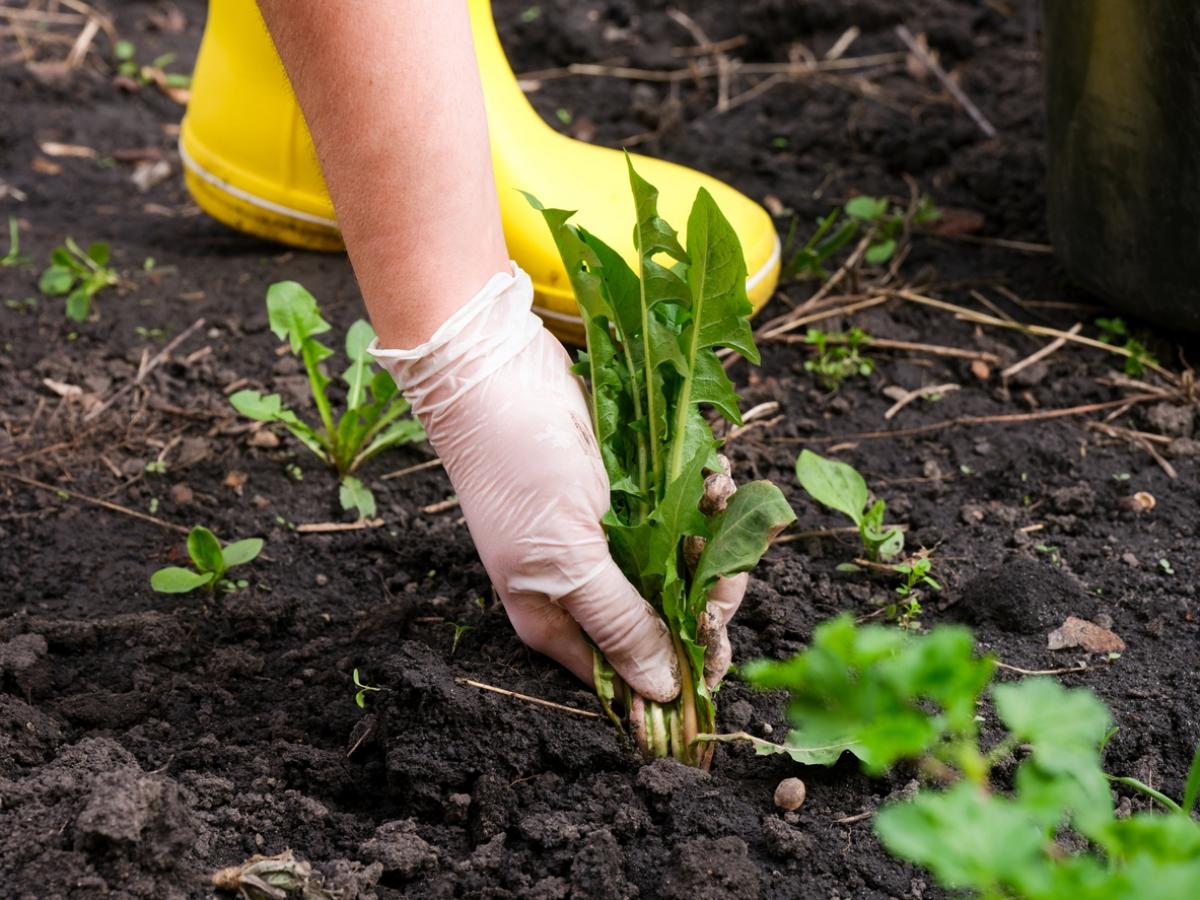 LawnStarter.com explains that landscape fabric is often made from woven polypropylene, which is not natural or biodegradable. This fabric doesn't improve your soil's nutrient content and could disrupt natural biological processes.
Article continues below advertisement
The heading of The Cottage Peach's video states, "This stuff doesn't even work and you'll just end up with more problems than you started with if you use it." The notes also explain that the landscape fabric found was from the previous owner, making it at least 23 years old — imagine what a nuisance that would be!
Article continues below advertisement
People chimed in on the TikTok comment section. One said, "I loooooove using cardboard. I can hide all my Amazon purchase evidence." Another noted: "I am still finding landscape fabric pieces from 15 years ago. Annual reminder of regrets."
Some weren't so quick to agree with The Cottage Peach, however. One commenter wrote, "I tried both last year. The cord board [sic] did not work as well as the fabric." Another claimed, "People using it wrong and not maintaining it and then blaming the landscape fabric is a classic mistake."
Article continues below advertisement
What are some good landscape fabric alternatives?
According to LawnStarter.com, the common solution for keeping weeds out of the garden is landscape fabric, but there are numerous alternatives to the stuff. These are some popular alternatives:
Cardboard
Newspaper
Burlap
Ground cover plants
Straw
Wood chips
Bark mulch
Pine needles and lawn waste
Article continues below advertisement
Each of these other materials offers pros and cons. Burlap is quite similar to landscape fabric and is biodegradable. Newspaper works much like cardboard but is thinner, requiring more layers of it to work. Ground cover plants are an excellent option for natural, long-term weed control but may be expensive.
TikTok's The Garden Peach recommends using cardboard and wood chips instead of landscape fabric. According to Homes and Gardens, cardboard breaks down in soil over time. It's a great, likely free alternative since most of us have ample cardboard lying around.
Another option for weed control may be a biodegradable landscape fabric. Brands that make biodegradable versions of the product include Gardenport (formerly Agfabric), AAYU, and DeWitt.