8 of The Best Thrift Stores in Asheville for All Styles
Headed to the North Carolina mountains? Check out these Asheville thrift stores to sustainably spice up your wardrobe.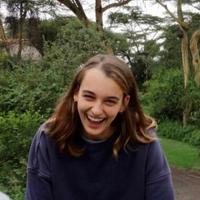 By
Eva Hagan
Jun. 5 2023, Published 12:26 p.m. ET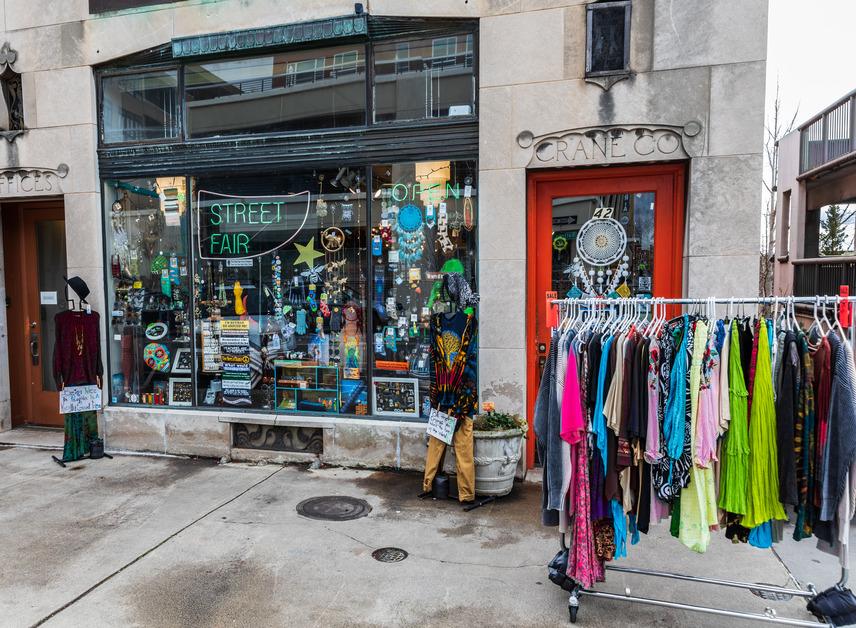 Located in the heart of the Blue Ridge Mountains, Asheville, North Carolina is a growing eclectic mountain city with a bustling art scene, music that includes so much more than bluegrass, and some of the best thrift stores in the state.
Article continues below advertisement
If you are thinking of heading to the North Carolina city and doing some shopping, you are guaranteed to find some artsy sustainable pieces for every occasion and every style type.
Here are some thrift stores to check out in Asheville.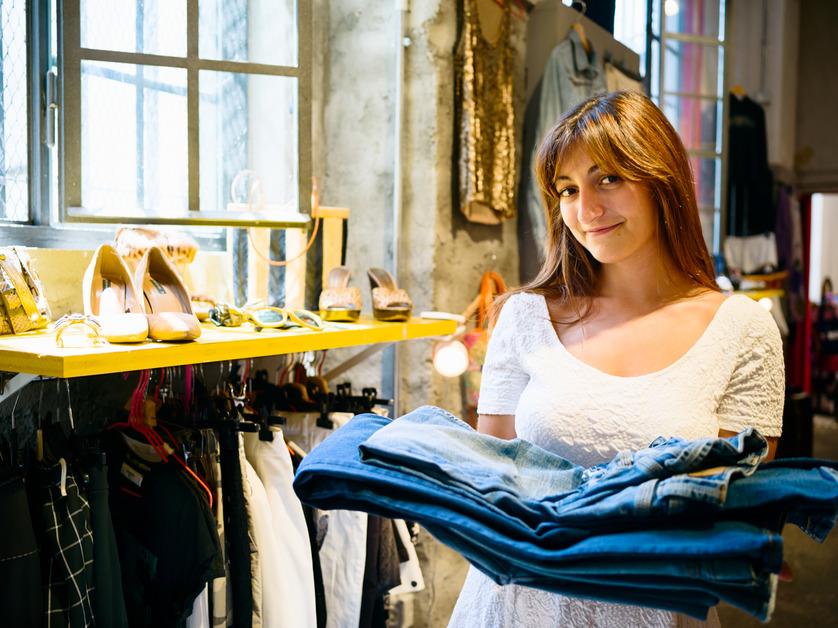 Sugar Britches
At 31 Page Avenue, Sugar Britches is known for its used pieces and "hand-crafted whimsical finery from the most inspired fabric artists in town." Unlike most thrift stores, Sugar Britches specializes in upcycling, and partners with local artists to turn old pieces into something new. So, if you are looking for something literally no one else has, this is the place to go.
Article continues below advertisement
Honeypot
Located at 86 North Lexington Avenue, Honeypot is a vintage clothing store in the heart of Asheville, offering items from the 1920s to the 1980s. Although Honeypot is a great spot for shopping casual, most reviews rave about their party corner, perfect for a themed event, or just when you want to look fun.
Article continues below advertisement
Second Gear
Located at 99 Riverside Drive is Asheville's "premier outdoor consignment shop." If you are a hiker, biker, outdoor activity lover, or anything in between, Second Gear has all the adventure gear you could need, at an affordable price.
Article continues below advertisement
Second Chances Thrift Store
Get ready to show some puppy love! Located at 49 Glendale Avenue, Second Chances Thrift Store has everything from kitchen appliances and toys to pet supplies. Another great reason to shop here is that every dollar spent or donated at Second Chances Thrift Store goes to programs at Brother Wolf Animal Rescue, which owns and runs the store.
Article continues below advertisement
Clothes Encounters
At 340 Merrimon Avenue, Clothes Encounters sells vintage items at an affordable price. You can check out the shop's Instagram for the latest pieces and styling tips, and even buy your prom dress in its prom section, which is equipped with shoes, accessories, and jewelry for any big event.
Article continues below advertisement
Emote
At 508 Haywood Road, Emote is queer owned and operated, and offers secondhand pieces, as well as local handmade items. Emote also functions as more than a store, but a community space, by highlighting the work of queer artists and hosting events focused on connection and education on the queer community.
Article continues below advertisement
Enchanted Forest
Located at 235 Merrimon Avenue, Enchanted Forest is exactly what you would imagine. It's a small colorful consignment boutique that specializes in women's clothing. It is known for its antique sewing machines scattered around the store, and it even offers sewing machine repairs and tune-ups.
Article continues below advertisement
The Regeneration Station
At 26 Glendale Avenue, The Regeneration Station holds "a constantly changing one-of-kind inventory" of furniture, decor, antiques, and collectibles. And although it is primarily a furniture store, it also has clothing swaps from time to time, so it is worth keeping up with the shop's social media.