Zero Waste Daniel on His New Upcycled Fashion Collab With Fran Drescher (Exclusive)
Zero Waste Daniel recently designed an upcycled, sustainable fashion line for Fran Drescher, which you can shop on thredUP.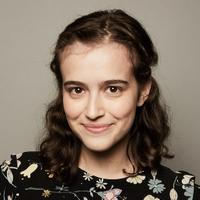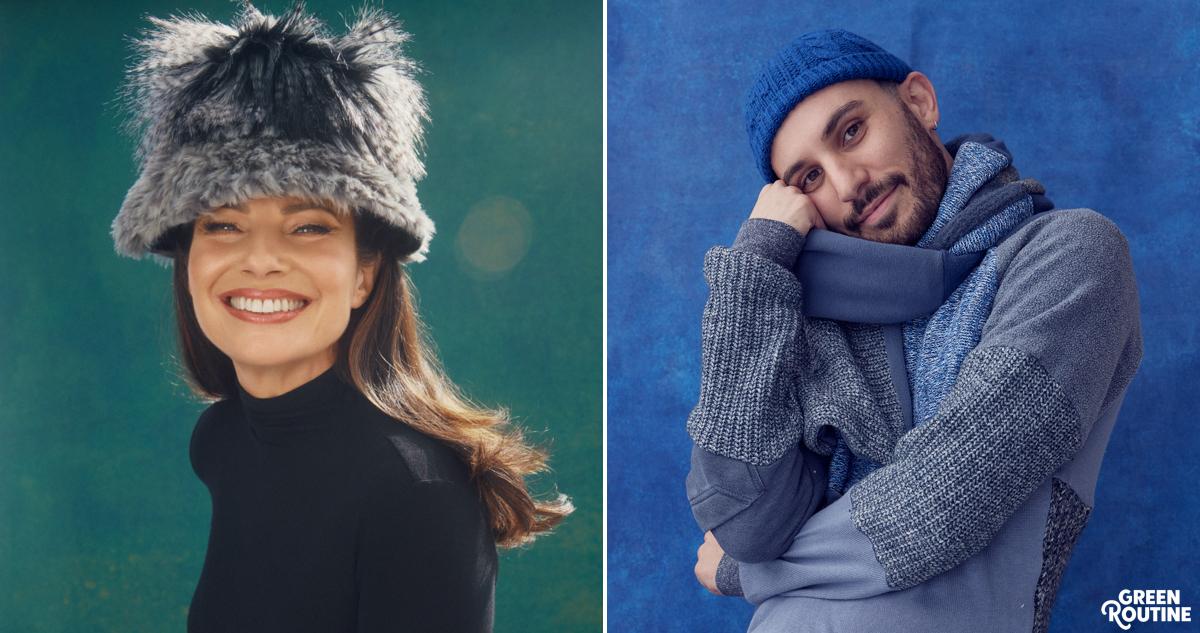 As a child of the 1990s, fashion designer Daniel Silverstein, better known as Zero Waste Daniel, can think of no greater fashion icon than The Nanny's Fran Fine. So when secondhand shopping platform thredUP presented Silverstein with the opportunity to create an upcycled holiday fashion collection inspired by Fran Drescher — that Drescher herself would be wearing — it "was literally a dream come" for the designer.
Article continues below advertisement
"She is a genuine '90s fashion icon. And I grew up watching The Nanny. My personal style is informed by those decisions that I saw in those risks that I saw her take," Silverstein tells Green Matters on a recent call.
"We know Fran Fine, but Fran Drescher is funny and warm and unexpected, and has all of these great characteristics, so the clothing actually had to be really fun … it had to be as over the top as she is," he adds.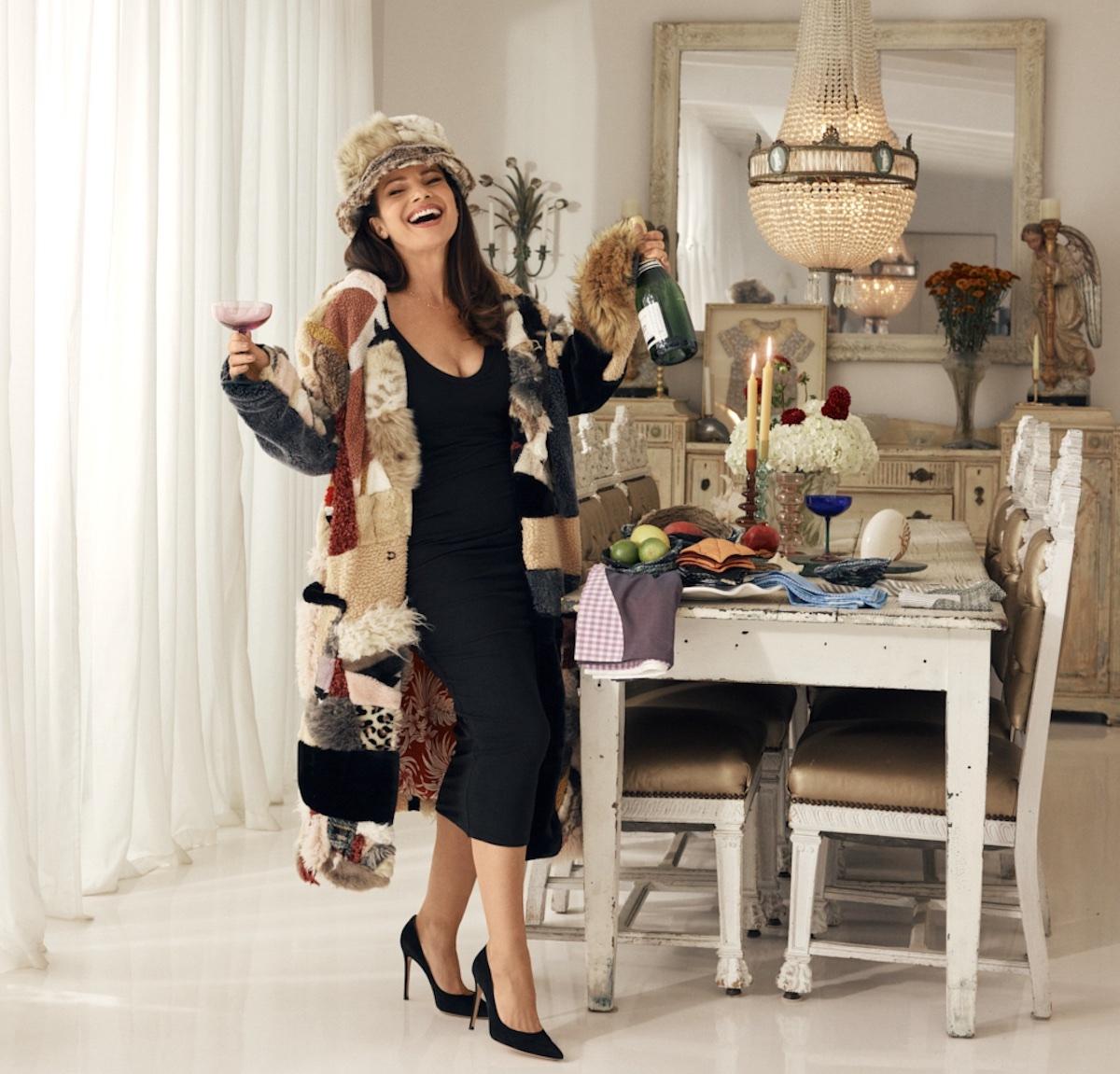 Article continues below advertisement
Zero Waste Daniel's holiday collection launched on and in partnership with thredUP in November 2022, giving holiday-shoppers plenty of time to browse through the Drescher-inspired offerings created by Silverstein and his staff, all of which are made with Zero Waste Daniel's classic "reroll" — leftover fabric and scraps that would have otherwise been thrown away by other brands.
The reroll used for this new collection was made from old secondhand clothes from thredUP that otherwise could not have been resold. The collection includes patchwork sweatshirts, jackets, bucket hats, scrunchies, dog beds, fabric bowls, and more, starting at $10. Plus, thredUP is donating 20 percent of collection's proceeds to Drescher's organization Cancer Schmancer.
Silverstein has made a name for himself over the past few years by growing the Zero Waste Daniel with his unique upcycled fabric, making looks for RuPaul's Drag Race contestants, and even partnering with death startup Coeio to design the Infinity Burial Suit — and he's only just getting started.
To learn more about his career, fashion line, and his collaboration with thredUP and Fran Drescher, keep reading for Silverstein's Green Routine!
This interview has been edited and condensed for length and clarity.
Article continues below advertisement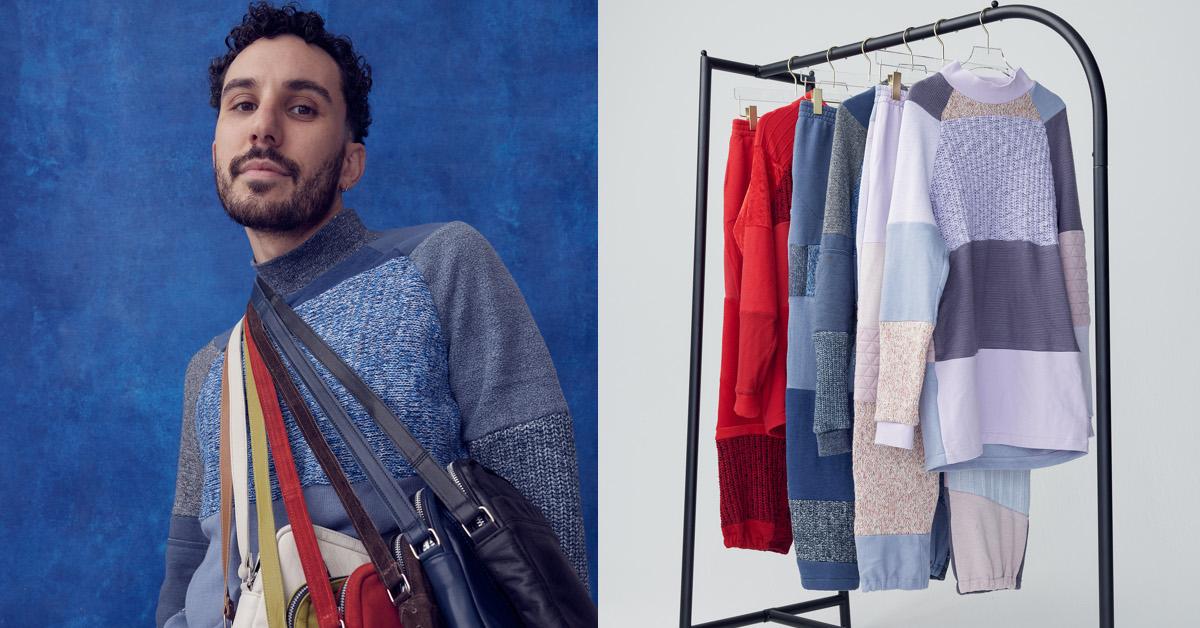 GREEN MATTERS: How did this partnership with thredUP come to be?
DANIEL SILVERSTEIN: Back in 2020, we did a small collaboration with thredUP, and it was phenomenal. And we were just in love with the whole process.
After the success of that collaboration, we started a conversation of what could we do next? And almost two years later, we have the result in front of us, which is this holiday collection.
Article continues below advertisement
GM: You've created a lot of awesome looks for drag queens, including a few from Drag Race. Is there a favorite look that you've designed for one of them?
DS: My favorite changes, but the Earth Day looks that I did two years ago were inspired by not just the queens who wore them, but the idea of bringing meaning to the entertainment that they provide for us.
The goddess of water look that I did for Shea Couleé was really meaningful to me, and was made out of scraps and trash that I had lying around my studio. The idea that it can reach so many people and end up in Vogue, just because it's a real genuine moment, is something that is very personal to me and I love it very much.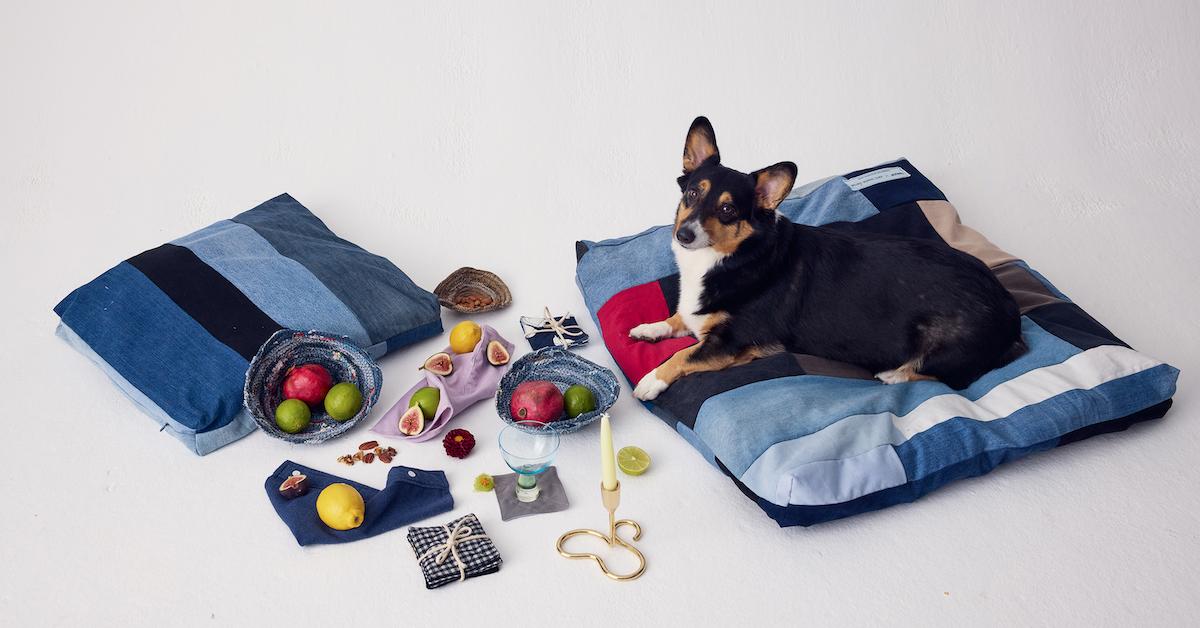 Article continues below advertisement
GM: There are so many fashion businesses that use the buzzword "sustainable," but it's BS a lot of the time. What are some of the things you do to make your business truly sustainable?
DS: Sustainability is a big word that is easy to slap on stuff. And it means a lot of things. When you can connect to what it personally means to you, and what your understanding of sustainability is, then you start having — like any core value — this personal accountability to it. And rather than it being a descriptor of what I'm selling to people, it is really a value that I live my life by.
The first and foremost thing about my company is that it is self-sustaining. It has to be able to serve its customer base, and also keep the lights on. And then when you start going down that rabbit hole of how you do that, you realize that keeping the lights on is part of an unsustainable system. So I do what I can to live by my values, but I live in the real world. So is anything I'm doing perfectly sustainable? No.
We're always doing what we can to counteract what we can't control, but we're also doing everything in a really transparent way. So what that means for Zero Waste Daniel is using post production scrap material that we buy from Fabscrap, a local recycling facility. And we also do a lot of B2B collaborations where we take waste directly from local factories, local production facilities, local designers, and then we upcycle that by making things in New York City. And we pay fair wages. That's really important to me.
Article continues below advertisement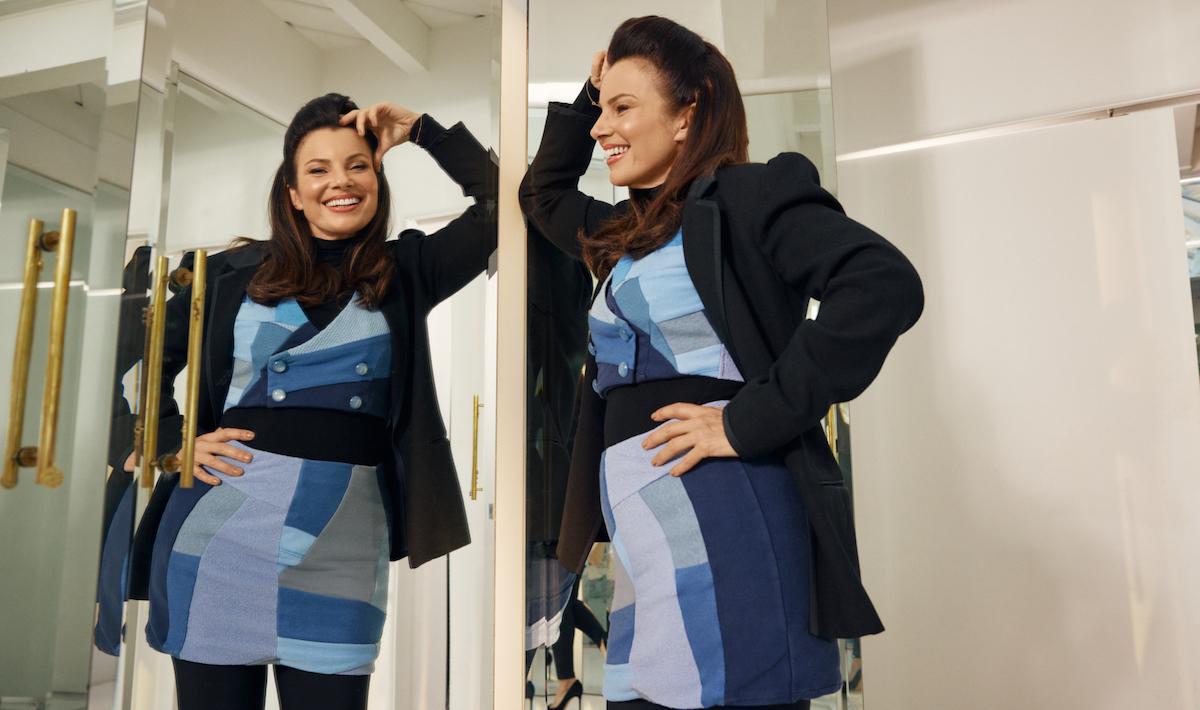 GM: Would you advise all other small fashion companies who want to be more sustainable to also upcycle fabric for their apparel lines?
DS: Every designer, every brand, everyone has their own mission. Zero Waste Daniel exists — it's a business people know about it, and if it's your style, you're buying it. So making another patchwork sweatshirt probably isn't the best way to go about joining the upcycling revolution. But I don't use every material, and I only make what I make. So what other designers need to do is find what's being leftover that inspires them and what holes there are in the market to fill, whether that's making some dresses out of old sheets or turning towels into rugs.
What we really have to focus on doing is upcycling and recycling leftovers and closing the holes in the currently unclosed loop of what is the production system as we know it today. Looking for what's leftover, what doesn't have a home, what people don't see value in, is a great place to start.
Article continues below advertisement
GM: What do you think about the ways that the fashion industry has changed in terms of sustainability?
DS: I split the fashion industry into two parts: There's the fashion industry, which is all about red carpets and magazines and luxury, aspirational lifestyle; and then there's the apparel industry, which is putting clothing on everyone's backs. And they're totally, totally siloed. Meryl Streep taught us all that they're related, but they're not working together.
We understand that trends are filtering through the fashion industry, and they're ending up in the apparel industry, but the apparel industry is really where we need to make more change … because so many more people wear clothes than care about what's in fashion.
Everyone has access to the secondhand price point, the way not everyone has access to luxury. I want people to feel really empowered to actually drive the change by buying secondhand.
Article continues below advertisement
GM: What can fans expect from Zero Waste Daniel in the near future?
DS: We're just about to put out our own new collection on zerowastedaniel.com, which I'm very excited about. We have some new silhouettes and some fun limited editions that people will see for the holidays, in addition to the gorgeous items on thredUP. And what's really fun about that is that thredUP and Zero Waste Daniel are two different price points, so I like to think that this holiday season, there's something for everyone across the platforms.
I just love surprising people. I never want my brand or what I'm making to be predictable. So, of course we'll always have our black crewneck sweatshirts on the website, and that's something you can count on, but in general, I look forward to surprising people next year.
"Green Routine" is a series from Green Matters that invites notable people in the environmental space to share the efforts they make to live more sustainably.