Here's Where to Thrift Clothing in New Orleans as Unique as the City Itself
New Orleans is known for its culture, food, and festivities, but what are the thrift stores like?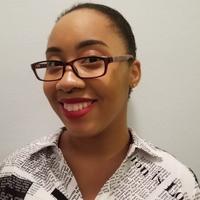 If there's anything that New Orleans is known for, it's a culture that is unlike any other in the country. Creole cuisine, Mardi Gras, and jazz music are just a few elements that have tourists flocking to Louisiana every year. But how does this translate into clothes in the area?
Luckily, the clothes in this city can be just as unique as the people and culture. If you're looking for more sustainable options, there are some great thrifting options. Here are some of the best thrift shops in New Orleans.
Article continues below advertisement
SisterHearts Thrift Store
Address: 7519 W Judge Perez Dr., Arabi, LA 70032
If you watched Season 7 of Netflix's Queer Eye, you'll already be familiar with SisterHearts Thrift Store, located just outside of New Orleans. The Fab Five gave a makeover to the store's CEO and founder, Mary Henderson-Uloho, who founded SisterHearts Thrift Store in 2014, shortly after spending 12.5 years in prison.
The thrift store employs formerly incarcerated individuals as part of its decarceration program, and works to offer "a space for healing while rehumanizing those suffering from the trauma of incarceration." In the store, you'll find endless gems for your wardrobe.
Article continues below advertisement
Thrift Works
Address: 1626B Oretha Castle Haley Blvd. New Orleans, LA 70113
Thrift Works is a thrifting option by the Youth Empowerment Project. This organization helps previously jailed young adults successfully transition back into their communities. And the thrift store helps you find clothes and furniture while helping provide jobs for the formerly incarcerated.
Article continues below advertisement
Junk's Above
Address: 4626 D'Hemecourt St. New Orleans, LA 70119
Don't let the name fool you. Junk's Above has all kinds of quality goods to offer. Its website says it has "random stuff" in stock regularly including chairs, lamps, and toys. There are a few options available to view online including artwork and records but to get the full experience and buy you've got to go in person.
Article continues below advertisement
Bridge House Thrift Store
Address: 4243 Earhart Blvd. and 7901 Airline Dr.
The Bridge House Thrift Store can furnish your entire home. In fact, you won't find any clothes here like many other thrift stores. There is a huge selection of kitchenware and lamps alongside some rare books. By shopping at either location, you support the Bridge House and Grace House which support adults end substance dependency.
Article continues below advertisement
Buffalo Exchange
Address: 4119 Magazine St, New Orleans, LA 70115
Buffalo Exchange has a number of locations across the country, featuring all kinds of clothing and accessories. Its Instagram gives you a great look at the fun, quirky, and unique pieces it offers along with shots of customers styling looks of all kinds with what they've bought. If you've been looking to change up your style, there's some key inspiration here.
Article continues below advertisement
The Bargain Center
Address: 3200 Dauphine St, New Orleans, LA 70117
There's so much that The Bargain Center has to offer that you may have to make two trips just to make sure you've seen it all. In fact, there's so much that it makes its way onto the sidewalk out in front. Because of all the variety, the prices also have a rather large range.
Article continues below advertisement
Red, White, & Blue Thrift Store
Address: 5728 Jefferson Hwy. Harahan, LA 70123
Red, White, & Blue Thrift Store is part of a larger chain and that means it isn't as visually appealing as other picks for this list. But it makes up for that with pretty low prices and lots of clothes. There are tons of great basics to choose from alongside more eye-catching pieces.
Article continues below advertisement
Restoration Thrift
Address: 2025 St Claude Ave, New Orleans, LA 70116
Restoration Thrift has racks of clothes that anyone would like. Its Instagram shows off dresses, shoes, accessories, and more. Here you can get started on your own home library thanks to its wide selection of books.
Article continues below advertisement
Funky Monkey
Address: 3127 Magazine St. New Orleans, LA 70115
Funky Monkey is the right place to go if you're looking for something vintage. Inspired by art, music, and more, you can always find a unique piece that speaks to your inner creativity here.