How to Celebrate Mardi Gras With Zero Waste
A sustainable, zero-waste Mardi Gras is possible, even though the holiday usually comes with a lot of waste — here are a few ideas.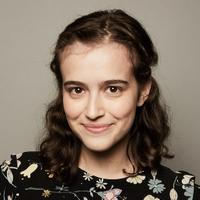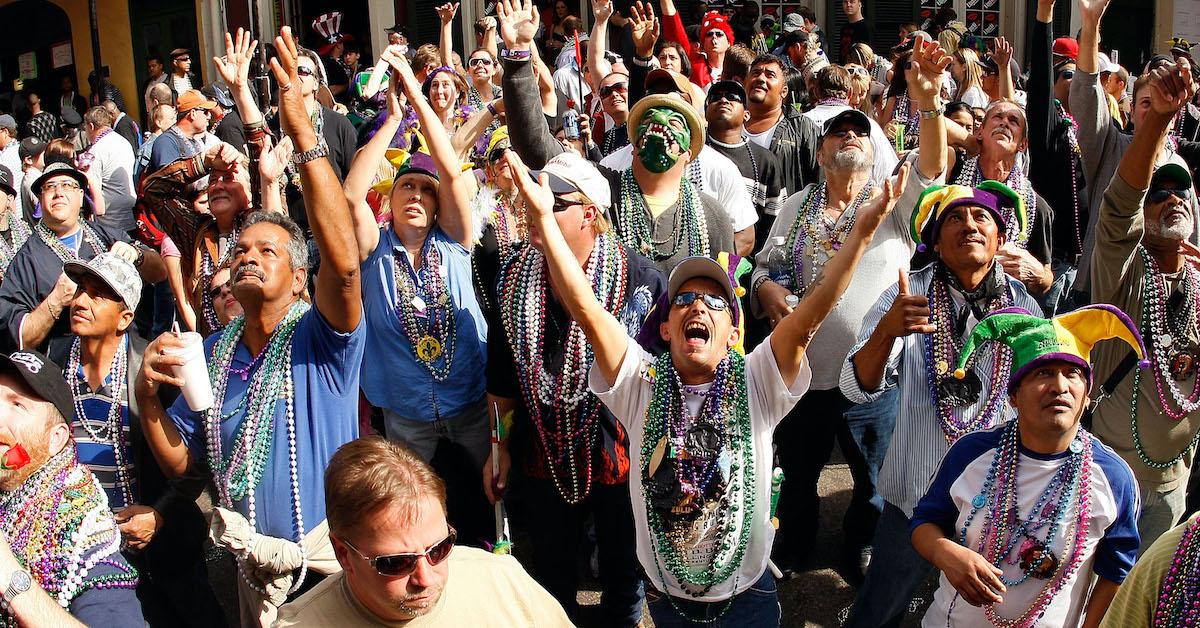 Between the beads, masks, glitter, and confetti, Mardi Gras can be just as wasteful as it is fun. Case in point: in early 2018, a massive four-month cleanup of storm drains along a Mardi Gras parade route in downtown New Orleans resulted in the recovery of 7.2 million pounds of trash, 93,000 pounds of which were Carnival beads, according to Reuters.
Article continues below advertisement
So with the coronavirus pandemic certainly keeping celebrations a bit more lowkey this year, 2021 is the perfect time to try to have a sustainable Mardi Gras. Keep reading for our best tips for keeping Mardi Gras — which is coming up on Feb. 16, 2021 — as zero waste as possible, while still enjoying Fat Tuesday in all its glory.
Have a sustainable Mardi Gras with reusable and biodegradable throws.
Mardi Gras beads and accessories are also known as throws — because they are thrown into crowds during Mardi Gras parades and celebrations. So for that reason, simply reusing beads year after year isn't always an option (though if you're celebrating at home this year, we highly recommend saving your throws to reuse next year!), and it's imperative that people start using biodegradable alternatives to plastic-based beads.
Get Grounds Krewe's edible Mardi Gras beads.
The organization Grounds Krewe sells Local Flavor Consumable Throws, which are biodegradable, reusable jute bags filled with coffee beans, red beans, and a mix of jambalaya beans. After the celebrations, you can cook and then eat or brew the beans!
Buy sustainably-made throws and beads.
Grounds Krewe also sells Mardi Gras accessories made by a few other artisans and companies, including the Belize Co-Op Seed Bead Necklaces, which are biodegradable, naturally-dyed necklaces made from red palm trees by a cooperative in Belize; Epiphany Throws' Demeter Necklaces, which are necklaces made from polished and dyed acai beads in Mardi Gras colors; Epiphany Throws' Circe Headbands, which are made from recycled cotton and feature Mardi Gras colors; and Atlas Handmade Beads' Paper Beads, which are made from recycled magazine paper, and crafted by women in Uganda.
Get these earrings made from upcycled wood tokens.
Etsy seller TurtleAndTree makes Hand-Painted Mardi Gras Earrings out of rescued wood tokens, and finishes them off by painting them in a Mardi Gras color scheme. Each unique pair is $11, and they're certainly something you can wear at Mardi Gras each year.
Article continues below advertisement
Buy natural, reusable decorations.
This Mardi Gras Burlap Banner by Etsy shop cardstaylormade will bring a pop of color to your home on Fat Tuesday. The handmade banner is made from burlap and twine, and can be reused year after year.
Article continues below advertisement
Make your own Mardi Gras decorations.
This year is a great time to get crafty, especially if you'll be celebrating Mardi Gras at home. Check out our guide to making eco-friendly DIY confetti; if you're handy with cardboard or wood, try creating and decorating your own doubloons; you can also make your own Mardi Gras garland with paper, thread, scissors, glue, and a sewing machine thanks to this tutorial by the blog Vicky Barone.
Article continues below advertisement
Donate leftover beads to ArcGNO.
The organization ArcGNO collects donations of leftover Mardi Gras throws, and employs individuals with intellectual disabilities to sort and repackage them. You can donate your leftover throws to ArcGNO, donate funds to the organization, buy repurposed throws from ArcGNO (including individually-wrapped COVID-safe throws), or, if you live in New Orleans, you can even volunteer at ArcGNO's Mardi Gras Recycle Center.