Adopting a Savannah Cat Is Complex — Do They Make Good Pets?
Savannah cat adoption is popular, but some states have forbidden ownership of these elegant hybrid animals.
The concept of hybrid cat breeds is pretty beloved on social media, and people love the idea of bringing one of them home. Savannah cat adoption may pique your curiosity, as these cats definitely have a unique look and temperament. Before you consider adopting a Savannah cat, you'll need to do your homework on this breed.
Article continues below advertisement
Let's check out some of the guidelines around where you can (and cannot) have one of these beautiful cats, and consider tips to avoid pet breeding scams.
Article continues below advertisement
What is a Savannah cat?
According to Purina, a Savannah cat is a hybrid of a domestic cat and a wild African serval. The result is a larger version of a domestic cat, with longer legs, large ears, and often a spotted coat. They are somewhat rare breeds, and quite a few places in the United States prohibit ownership.
Elite Veterinary Care explains that a Savannah cat will receive a classification based on how close it is to its exotic ancestor. They're given a Filial Designation of F1 through F5. An F1, for example, has a much higher percentage of serval than domestic cat.
Article continues below advertisement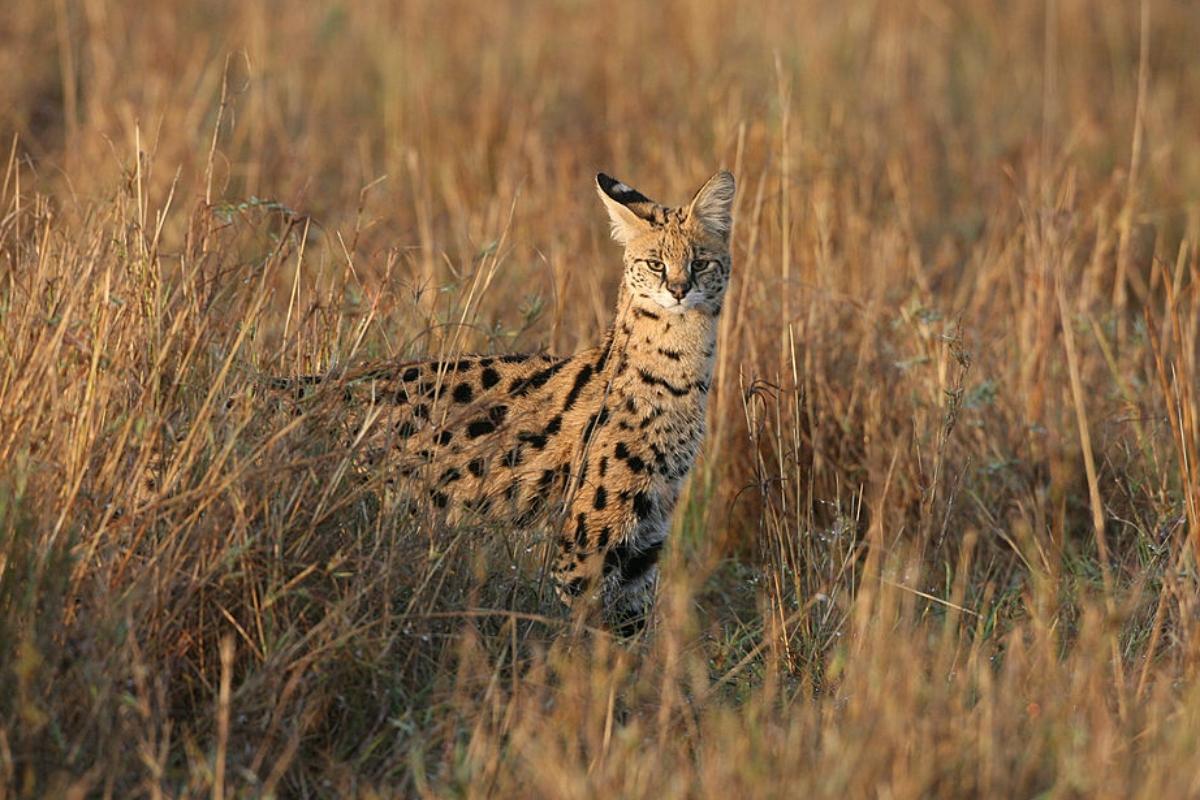 Savannah cats are popular, but expensive.
Due to the difficulty of successfully mating a domestic cat with a full exotic serval, Savannah cats are rare and expensive. A1Savannahs.com notes that the closer to the serval generation a Savannah cat is, the more costly it is. The International Cat Association (TICA) accepted this breed for registration in 2001.
Article continues below advertisement
Other organizations aren't comfortable with even recognizing the Savannah cat as a domestic breed to its wild roots. National Geographic explains that Cat Fanciers' Association is the largest registry of pedigreed cats and doesn't recognize the Savannah cat because it does not want to promote breeding of domestic cats with wild cats.
Article continues below advertisement
Savannah cats are illegal in several states.
National Geographic notes that Savannah cats are completely illegal, no matter their parentage, in Hawaii, Rhode Island, Nebraska, and Georgia. Other guidelines include that the state of New York permits Savannah cats of F5 or later generations (further from the wild serval). Australia has also banned ownership of Savannah cats.
How can you avoid Savannah cat adoption scams?
As with any animal you adopt (and you should always adopt, don't shop), it's wise to watch out for scammers. The rarity of Savannah cats, along with their exotic appearance, makes potential pet owners prime targets for scams. You could end up paying an outlandish price for what a seller claims is a purebred Savannah cat but is a regular house cat or a different category of Savannah cat.
Article continues below advertisement
One TikToker, Chloe V. Mitchell, purchased a cat for $900, a fee the seller justified based on the cat being an "African Savannah" cat. Her cat was supposedly a rescue, and the shelter refused to give her the paperwork attached to the cat. Mitchell shared a video to her TikTok in which she swabs her cat for a DNA sample, which she sent to a DNA analysis lab.
Article continues below advertisement
Although Mitchell said she loves her cat "Puka" no matter her breed, she wanted to know her origin to expose the shelter for its deception. The DNA results were complicated but essentially found that Puka had about an 8 percent similarity to a Savannah cat. Her story shows the importance of verifying a pet's breed before you adopt and being committed to providing a loving home no matter what.
To avoid being scammed in a Savannah cat adoption, these pet adoption guidelines from efraudprotection.net may be helpful:
Adopt from local shelters whenever possible.
Meet your pet in person before paying.
Research the shelter or rescue organization to watch for red flags.
Beware of out-of-town or overseas sellers.
Never wire money, and don't accept requests for payment by gift card or prepaid debit card.