Beware of Giving Your Cats Too Much Fruit — Here's Why
Even though fruits taste great, you still have to be careful about which ones you feed to your furry friend. Here are the safest fruits for cats.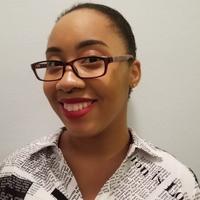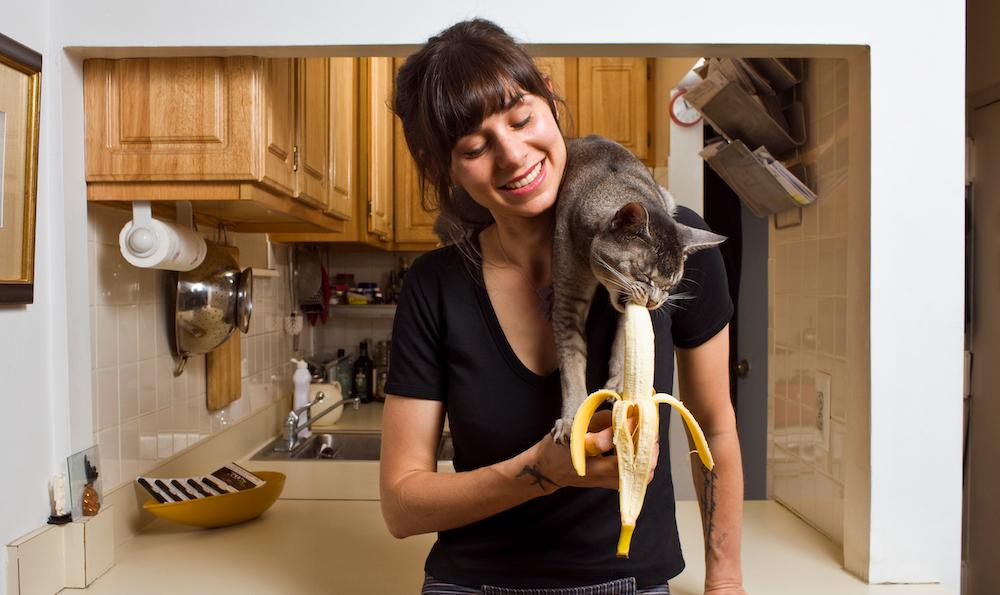 For many of us, fruits are synonymous with hot weather. They are juicy enough to quench your thirst and taste great frozen. So it's no surprise that your cat may see the colorful foods on your plate and want a few bites.
Article continues below advertisement
As an animal lover, you learn to understand your pets in ways no one else will and figure out what's best for their diets, even if your favorite felines don't want to listen. Here are the fruits cats can eat, so you don't have to worry.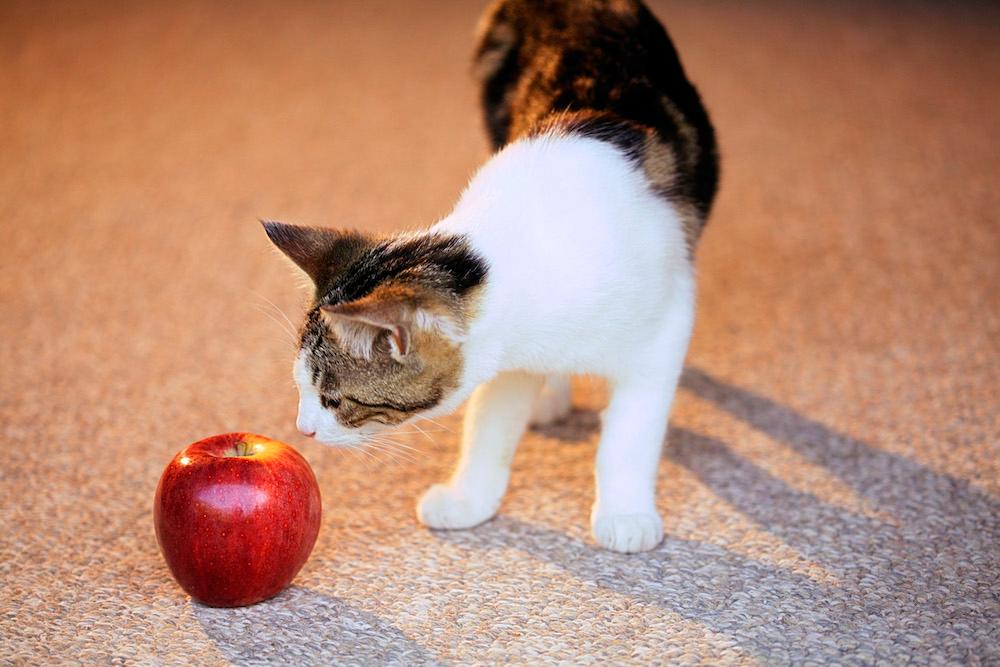 Article continues below advertisement
What fruits can cats eat?
According to PetMD, a few fruits are safe for cats to eat. Bananas are one great example because they have "vitamins B6 and C, potassium." Other fruits like pineapples, various kinds of berries, apples, and more can also be options for your furry friend. If anything, only give your cat small amounts at a time because of how much sugar these fruits have.
Additionally, some fruits have skins that may be difficult for cats and other pets to eat. Even though kitties can eat apple skins, it may be easier on their stomachs to digest without them. Purina points out that, with apples in particular, you shouldn't feed cats apple stems and seeds because they contain cyanide which is toxic to the animals. The cores can also be a choking hazard.
Article continues below advertisement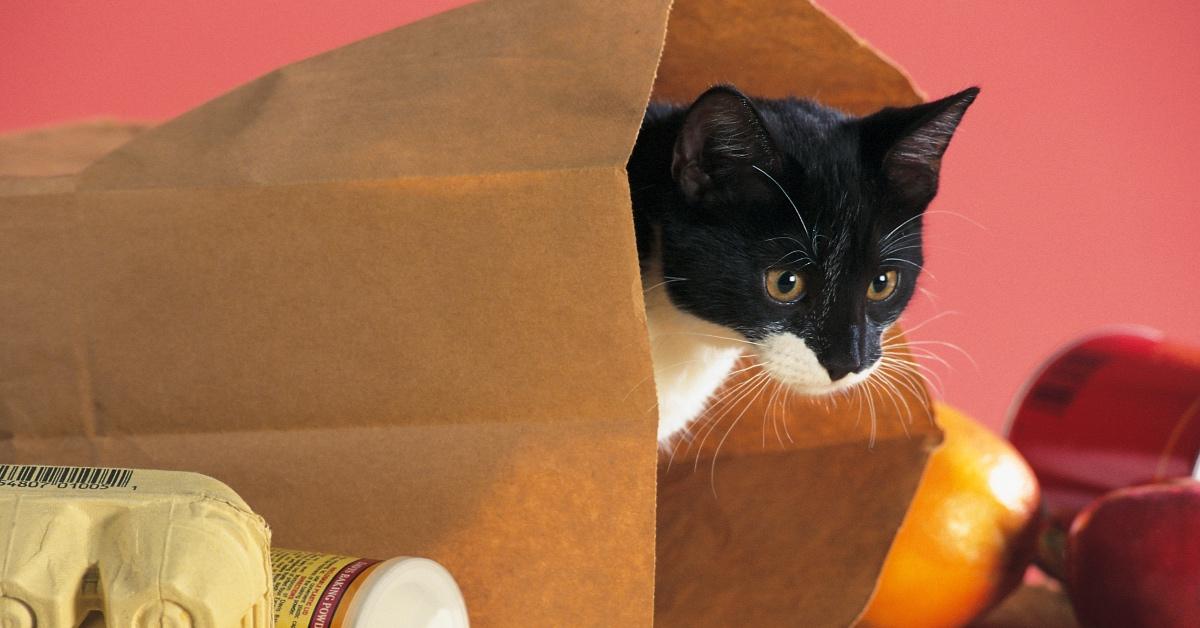 Even if the fruit is safe for cats, you should still be careful. Each feline is an individual; some can be allergic or have other adverse reactions. To be safe, when feeding a pet new food, the American Kennel Club says you should always observe them for some time afterward to see how they react. That way, if anything goes wrong, you can act quickly.
Article continues below advertisement
Can cats eat watermelon?
Yes. Purina states that you can feed cats watermelon, but you must take precautions. Its seeds have cyanide, and you should only feed your kitties a small amount of the fruit at once. Watermelon has a lot of natural sugars, so it's not best for those who are overweight or have diabetes. You also shouldn't feed pets the rind because it can upset their stomachs.
Since watermelon is so juicy, it's great to cool down in hot weather. While you and your cats will want to eat your fill, it's important to only give them a bit at a time. Your four-legged friends can negatively react to the fruit or get sick from eating too fast or too much.
Article continues below advertisement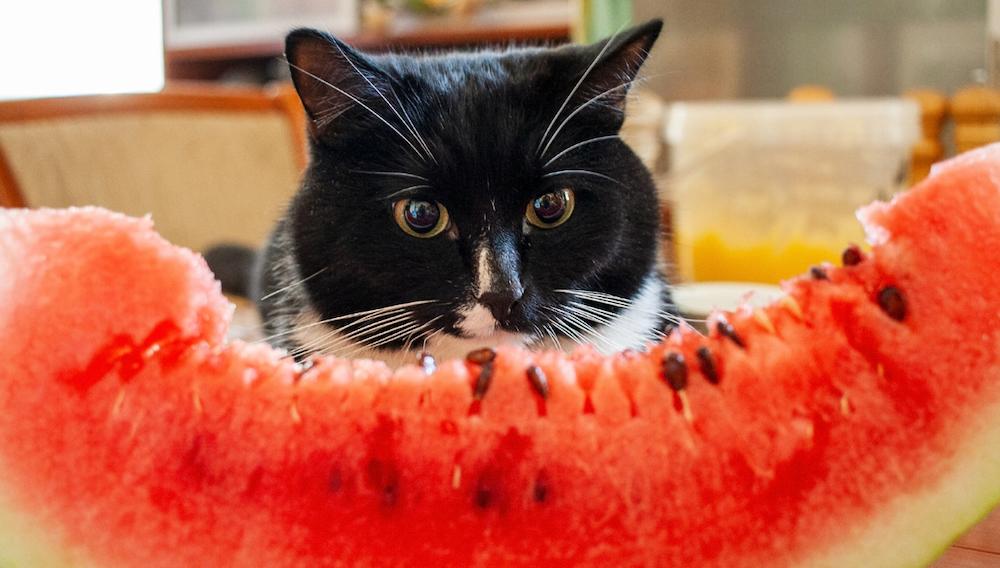 Can cats have mango?
Yes, cats can also safely eat mango. Healthy Paws Health Insurance says this fruit has fiber and vitamin C. But healthy kitties don't need more of that in their diets. Therefore, it's important to only feed them a little bit of mango at one time.
In addition to these nutrients, mangos also have a lot of sugar. The amount of sugar in mangoes and excess fiber can hurt a cat's tummy if they eat too much. You should also avoid dried or sweetened fruit versions since these are unhealthy.