These Zero-Waste Restaurants Around the World Are the Future of Dining
These zero-waste restaurants are making a number of efforts to reduce both their landfill waste and environmental footprints.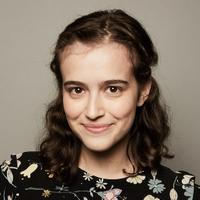 Restaurants are notoriously wasteful businesses. Food comes shipped in packaging, single-use PPE and other products are often used in the kitchen, and customers often don't finish their meals, leading to tons of wasted food being thrown away.
However, there are a number of zero-waste restaurants out there — restaurants that aspire to have as low of an environmental footprint as possible, while producing little to no trash.
Article continues below advertisement
These restaurants do things like offer shorter menus, compost food scraps, work with local farmers, and prohibit single-use plastic. Keep reading to learn about just a few of the restaurants around the world aiming to produce zero waste.
SCEN Studio
23-year-old entrepreneur Maximilian Koenig and veteran vegan chef Matthew Kenney opened the plant-based, gluten-free café SCEN Studio in New York City in early 2022. According to the website, everything SCEN Studio does is "mindful of the environment, and as per Gotham Magazine, SCEN is partnering with Total Resource Use and Efficiency (TRUE) to attain status as the "only certified zero-waste restaurant in the world."
Article continues below advertisement
SCEN uses minimal and minimally-processed ingredients, which are largely sourced from the nearby Union Square Greenmarket. The menu includes on-the-go offerings like bagels, bowls, sushi, and smoothies, everything is made with only "sustainably-sourced ingredients," and all packaging is "100 percent compostable" — though whether the bowls, plates, and cutlery actually wind up in a compost bin is up to the customer.
SCEN Studio is located at 1165 Broadway, New York, NY, between 27th and 28th Street.
Silo
Based in London, Silo identifies as "the world's first zero-waste restaurant." At Silo, every food scrap not consumed is composted on-site, and Silo even invites neighbors to use its composting machine. The restaurant offers a limited menu to further help reduce food waste; the kitchen has its own flour mill where wheat can be turned into flour; and the team even churns their own butter, rolls their own oats, makes their own non-dairy milk, and ferments their own beverages.
Article continues below advertisement
Additionally, all food delivered to the restaurant by farmers is packed in reusable crates or containers, which Silo then returns to the farmers for reuse. "We choose to work like this to deliver delicious natural food, whilst demonstrating that sustainable food business is financially viable," reads a statement on Silo's website.
Silo is located at Unit 7 Queens Yard, Hackney Wick, London.
Frea
Founded by David J Suchy and Jasmine Suchy, Frea claims to be the zero-waste and plant-based restaurant in the world. The menu (customers can order either a three-, four-, or five-course selection) is filled with delicious vegan items such as pumpkin mole, potato salad, and homemade spaghetti in a creamy sourdough-brioche sauce.
As reported by Forbes, Silo's former Sous-Chef, Halfdan Klufden, went on to become Frea's Head Chef — and the two restaurants definitely share a few similarities in relation to reducing their environmental footprints.
Article continues below advertisement
Frea has its own composting facility on-site; restaurant furniture and fixtures are made from upcycled materials; and staff uniforms and cloth napkins are made from fair-trade fabrics, according to Forbes. And as noted on the website, Frea's produce partners understand the restaurant's zero-waste philosophy, and therefore deliver all produce completely package-free, which allows Frea to produce zero trash.
Frea is located at Kleine Hamburger Str. 2, 10115 Berlin, Germany.
Intero
Based in Austin, Texas, Intero is a farm-to-table Italian restaurant that exclusively serves produce and meat from local farmers, meaning there is an ever-changing menu that reflects what is currently available. The team has a goal of producing zero waste, and often gets creative in the kitchen to use every part of an ingredient.
Article continues below advertisement
"I don't take any ingredient for granted — it's a continued road of discovery to keep stretching the possibilities," Intero's Executive Chef & Co-Owner, Ian Thurwachter, told Green Matters in an interview last year. "I'm probably still too hard on myself, but I used to push myself too creatively solo where now I strive more and more to approach everything with a fresh set of eyes through team collaboration and brainstorming to achieve the best outcomes."
Intero is located at 2612 E Cesar Chavez, Austin, Texas.
Green Matters' new book, Green Living, is the perfect guide to living an eco-friendly lifestyle for people at every stage of the process. You can order Green Living here.