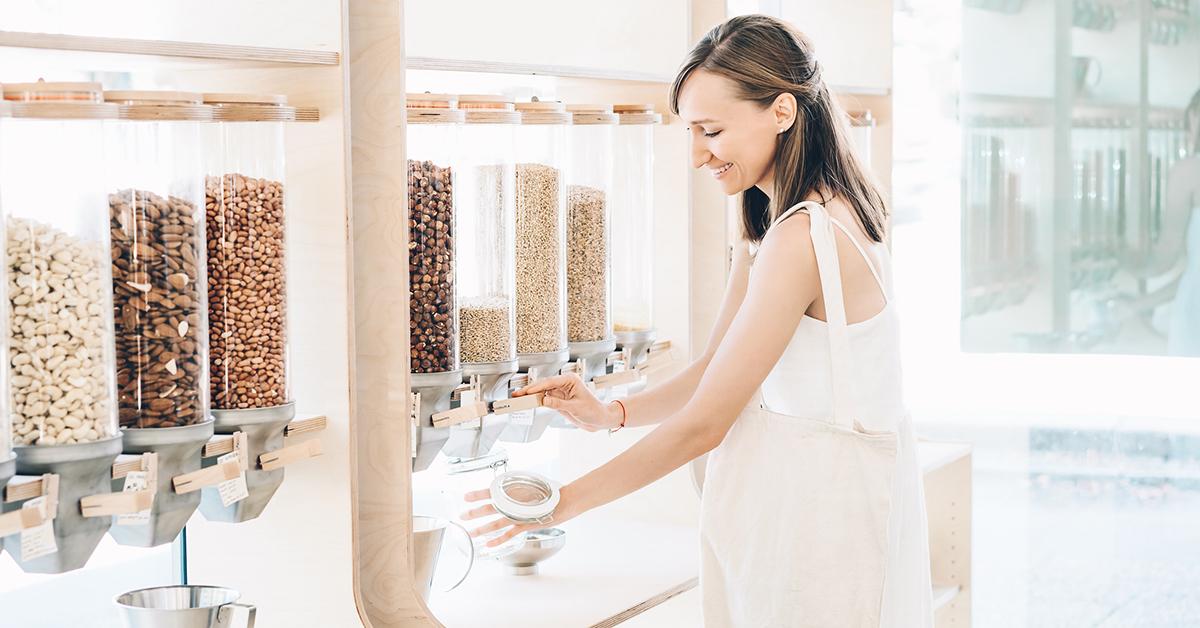 Find Zero-Waste Stores in Your Area — See Our Faves!
Living a zero-waste lifestyle gets a little easier when you have the right, sustainable resources available at your fingertips. Whether you're lucky enough to live near a big city where you can find a sustainable shop that offers in-bulk purchases and plastic-free packaging, or you make your eco-friendly buys online, knowing where to go is always the first step.
Article continues below advertisement
If you are new to shopping at zero-waste stores, grab a reusable tote and read up on what you can expect. For starters, most zero-waste stores have a variety of items, spanning from beauty and wellness to home goods and clothes to the low-impact bathroom and kitchen essentials you'll need. What sets these stores apart as "zero waste"? For the most part, the items in zero-waste stores are made with quality, healthy, and non-toxic ingredients and have plastic-free packaging that is either recyclable, reusable, refillable, or compostable.
What else will you find at a zero-waste store? Of course, it depends on the store, but you might also find items that are largely locally sourced: soaps, candles, plants, and even jewelry that is made nearby by local artisans. Most zero-waste stores are also small businesses, so it's possible that the owner makes some of the items and works behind the register, too. Apart from being environmentally friendly, shopping at your local zero-waste store can also be a great way to meet like-minded people who care about the planet and this lifestyle as much as you do.
Want to know where to shop zero waste? Keep reading for online stores and brick-and-mortar zero-waste stores by city.
Article continues below advertisement