Where Did All These Ladybugs Come From? How to Humanely Deal With an Infestation
Ladybugs might be helpful in the garden, but why are there so many of them around these days?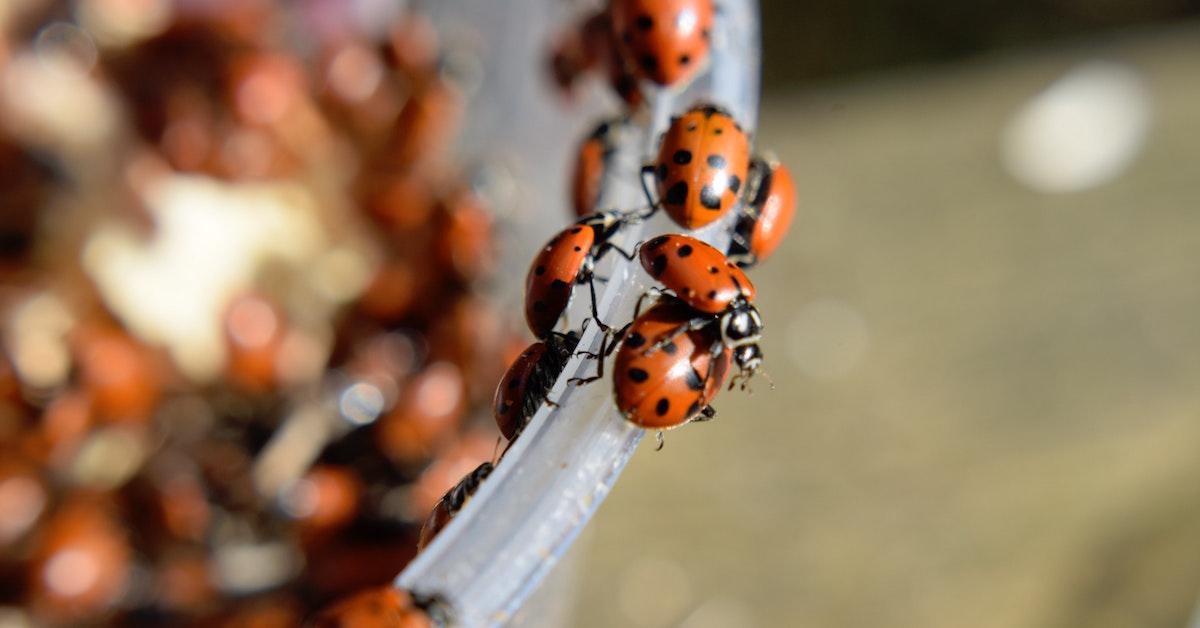 Some old folktales indicate that ladybugs are a symbol of good luck. But if there are huddled phalanxes of ladybugs piling up in your window sills or basement boiler room, you're probably less likely to see them in a positive light.
The question is, why are there so many ladybugs around this time of year, and how does one oust them all without causing the flamboyant little buggers any harm?
Article continues below advertisement
Why are there so many ladybugs this time of year?
In the fall, ladybugs move away from their cozy homes in your garden beds and take up residence in a somewhat less convenient spot — your home. Like many animals, ladybugs come indoors to escape the dropping temperatures, hibernate, and potentially lay their eggs. According to ABC News10, the most common places to find them are by doors and windows, locations where they might be able to squeeze their round little bodies in.
One or two ladybugs in your home might not seem unusual or problematic, but why is it that those who experience ladybug infestations tend to find whole colonies of them clustered in their nooks and crannies? It's because ladybugs have a built-in tip line for other members of their species. According to This Old House, when a ladybug finds a good spot, they will often leave a trail of pheromones that tells other ladybugs in the colony, "Hey, this place is safe, warm, and perfect for egg-laying."
Article continues below advertisement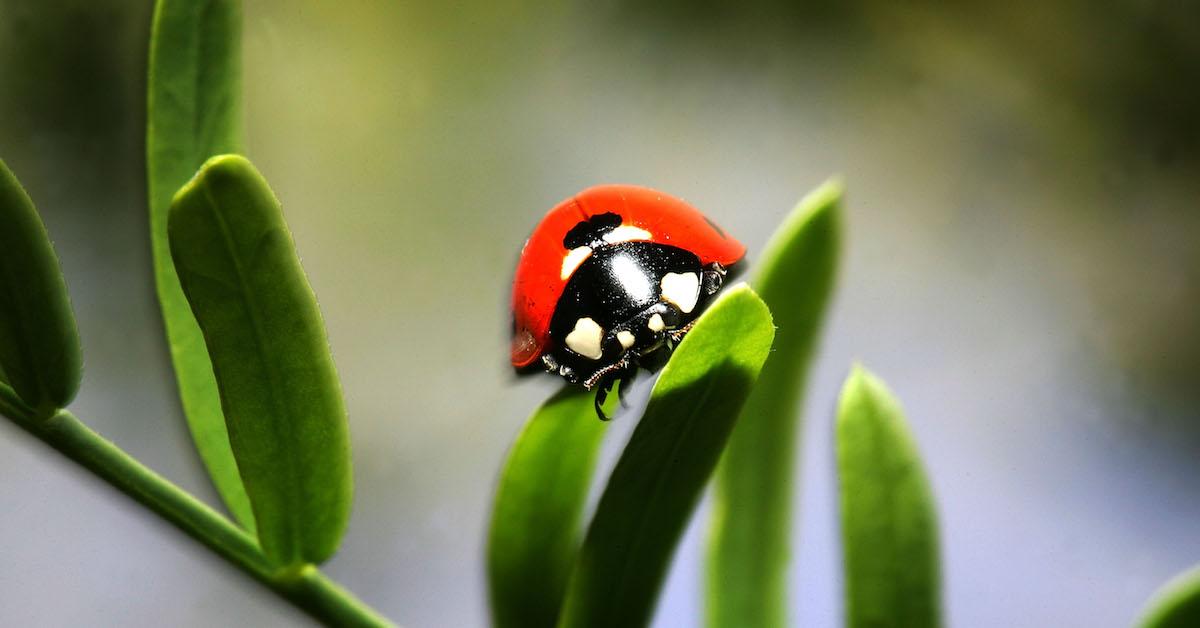 How do ladybugs get inside your home?
Ladybugs might seem top-heavy, but they can squeeze their way under doorways, open windows, cellar doors, crawlspaces, and exposed drainage pipes with a fair amount of ease. According to This Old House, some of them even hitch rides on potted plants that are brought inside during the fall and winter seasons. And they aren't the only ones. According to ABC News10, other hibernating insectile pests include brown stink bugs, block elder bugs, and western conifer seed bugs.
Article continues below advertisement
How to get rid of ladybugs in your house:
Even if they are just ladybugs, finding a slew of wriggling orange insects in the corner of your basement can be somewhat jarring, but getting rid of them is as simple as picking up a vacuum cleaner. According to The Pest Rangers, all you have to do is simply suck all the little buggers into the vacuum and then take them outside. To ensure the ladybugs survive this, empty out your vacuum before sucking them up, and then bring the ladybugs outside immediately.
Article continues below advertisement
Be sure to check for any unseen holes or entryways that you might have missed before releasing them, however. You don't want to put all that work in and then have them get right back inside. You could also spray some fragrant essential oils or spices under your doorways and around window sills to deter the insects. Diluted citrus oil, citronella oil, cloves, or bay leaves are all smelly enough to keep the buggers at bay and potentially disrupt their pheromone trails, according to The Pest Rangers.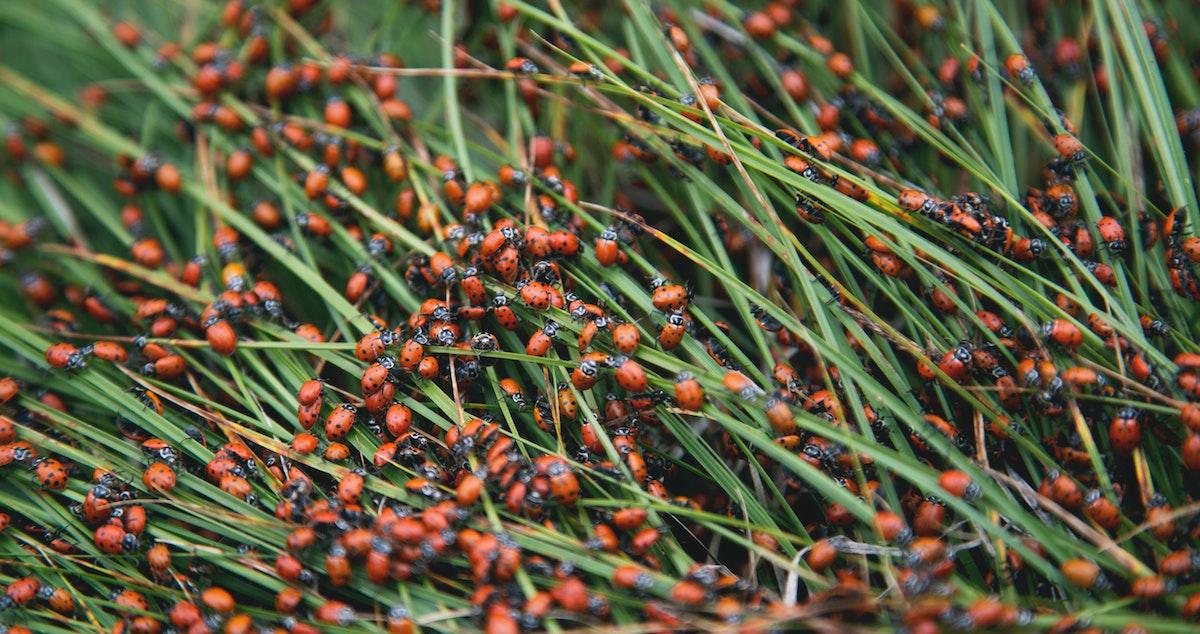 Are ladybugs harmful?
According to the Farmers' Almanac, ladybugs do far more good than they do harm. They might damage some carpet or furniture if they end up in your home, but they don't bite and they don't carry any diseases. Moreover, they eat a number of persistent garden pests like aphids and worms, which can ruin your flowers and veggies come spring. The best thing to do is put them outside and let them find some other warm spot to sit out the winter.