Why Some Gardeners Grate Irish Spring Soap All Over Their Yard
Some people believe in using Irish Spring soap to keep bugs and other critters away from their homes and gardens.
The Gist:
Many people believe Irish Spring soap deters bugs and other pests.
However, Irish Spring isn't cruelty-free or vegan.
There are many sustainable alternatives to Irish Spring for pest control.
Article continues below advertisement
Irish Spring soap is supposed to leave you "fresh and clean as a whistle," but some people ave found that it is also a good deterrent for pests like flies, mosquitoes, mice, and rats.
Getting rid of bugs and other pests naturally can be a challenge. There are all types of suggested hacks floating around the internet. Let's look at the theory of using Irish Spring soap for bugs, rodents, and deer, whether it really works, and whether it is sustainable.
Article continues below advertisement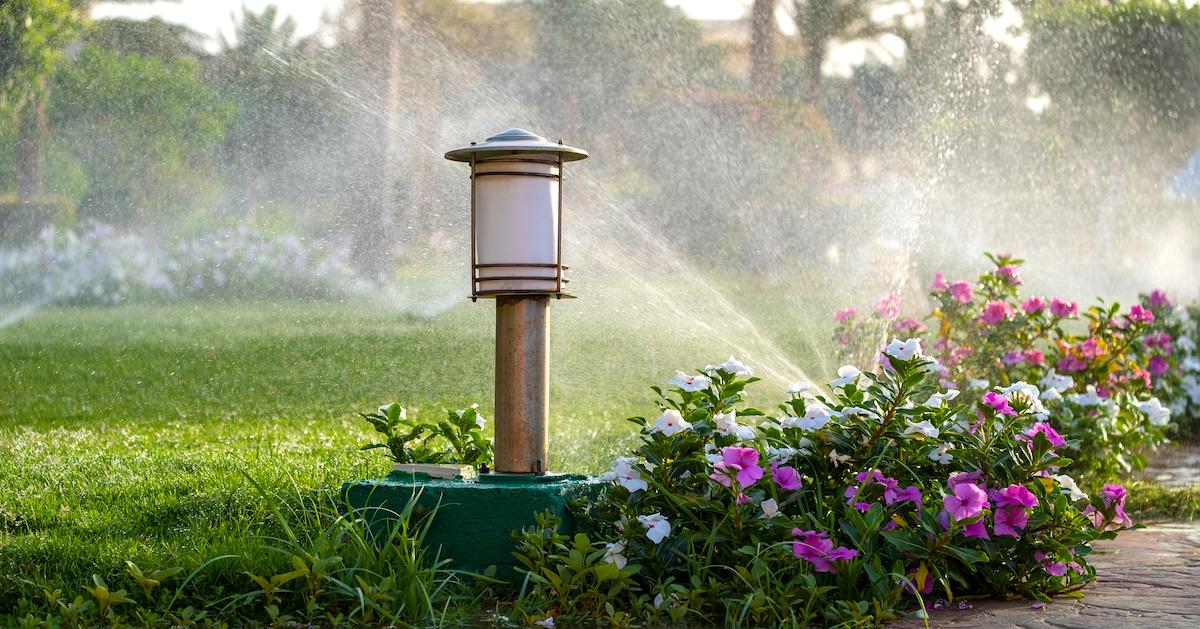 This is why people scatter Irish Spring soap in the yard.
Search "how to get rid of bugs" on TikTok or YouTube, and you'll probably find videos of people out in their yard with a bar of Irish Spring soap and a cheese grater. The claims are that the strong scent of Irish Spring helps keep garden pests away.
Article continues below advertisement
This DIY pest repellant hack was started by campers and bloggers looking for inexpensive ways to get rid of bugs. However, the jury is still out on whether this trick actually works. Irish Soap contains picaridin and oil of lemon eucalyptus, two common ingredients found in pest repellent, entomologist Shannon Harlow-Ellis with pest control company Mosquito Joe told Women & Home.
"Like any natural remedy, its effectiveness may vary based on factors such as the concentration of active ingredients, application method," Harlow-Ellis said.
Article continues below advertisement
What does Irish Spring soap repel? It can help keep bugs, roaches, and deer away.
When you sprinkle a barrier of Irish Spring shavings around your home, it can help repel small animals, like mice and chipmunks, bugs, and even deer, according to Real Homes.
Article continues below advertisement
DIY blogger Chas of Chas' Crazy Creations uses Irish Spring soap all over her Colorado home to get rid of everything from flies and cockroaches to squirrels and rabbits. She rubs a bar of Irish Spring along the edges of the doors of her home, scatters soap shavings in the window frames and around plants she wants to protect from being eaten, and leaves a whole bar of soap on her porch to keep bugs away.
"There are plenty of success stories with the strong scent of the soap," Chas wrote on her blog. "Now get outside and enjoy days of sunshine, and social gatherings and have a good time with absolute certainty that the soap smell will repel flies and pesky mammals."
Article continues below advertisement
Is Irish Spring soap cruelty-free?
Unfortunately, Irish Spring soap isn't cruelty-free, according to Cruelty-Free Kitty. That means Colgate-Palmolive, the company that makes Irish Spring, either tests the product on animals or works with a third-party supplier that does.