How to Naturally Whiten Your Teeth at Home
Learn how you can whiten your teeth at home — with all-natural options.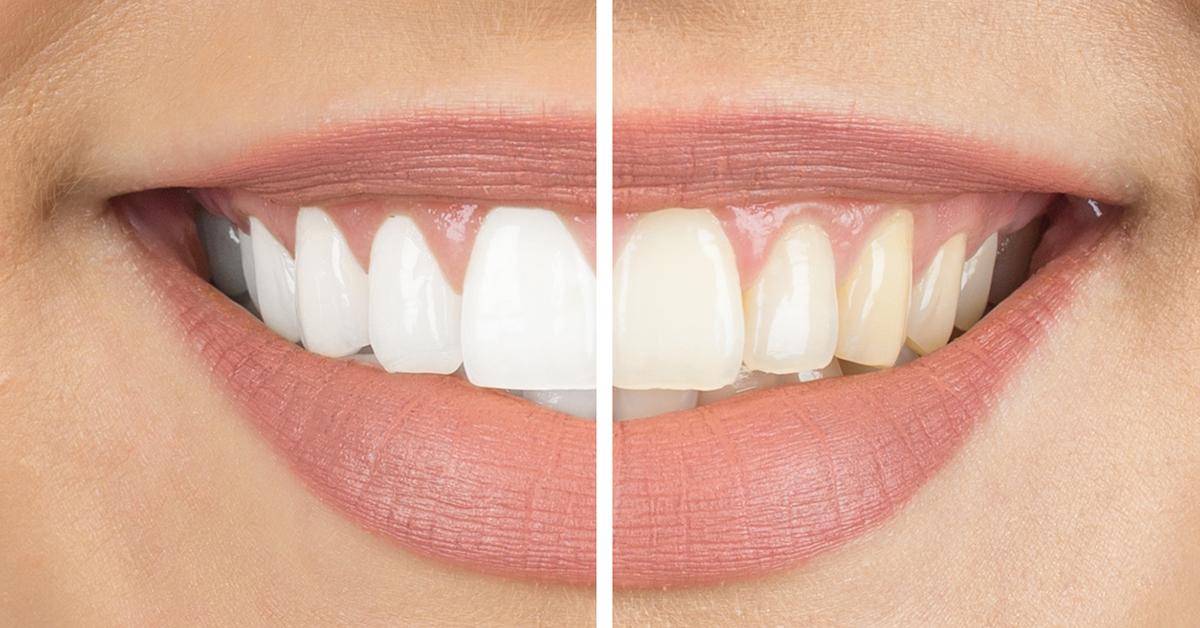 Skip the store-bought chemical stuff in plastic packaging. If you want whiter teeth, you can make a super easy, zero-waste recipe at home. Yep, it's that simple.
Article continues below advertisement
In fact, there are several different ways to naturally whiten your teeth at home without breaking the bank or buying anything with plastic packaging. The good news is all of these methods combat teeth yellowing and reduce the appearance of stained teeth. Plus, if you have sensitive teeth or gums, a lot of the over-the-counter stuff isn't just wasteful, it can be quite painful. These natural, at-home remedies are perfect for sensitive mouths because they won't leave your teeth feeling tingly or in pain.
Not sure which zero-waste, natural teeth whitening option is for you? Keep reading to find out more about how to naturally whiten your teeth at home!
Article continues below advertisement
Try oil pulling
Maybe you've heard of oil pulling as an unconventional method to losing weight and reducing bloat. But actually, oil pulling does so much more. It contains a lot of various health benefits from the user, from promoting clearer skin to reducing the symptoms of things like migraines, eczema, stiff joints, allergies, and more. Not to mention, oil pulling has great benefits for oral health. Not only does it combat mouth and gum disease, but it also whitens teeth by cleansing the mouth of impurities.
Article continues below advertisement
At home, zero-wasters can achieve the effects of the Ayurvedic method by rinsing with either coconut or sesame oil. Take a teaspoon of the oil of your choice and swish it around for as long as 15 to 20 minutes. It might take some practicing to be able to hold the oil that long. Be careful not to swallow the "dirty oil." Rather, spit it out.
Brush with activated charcoal
Article continues below advertisement
Currently popular in many health and wellness spaces online, activated charcoal is a fine black powder made from natural substances. It binds to toxins rather than soaking them up, which gives it great detoxifying abilities.
To use activated charcoal to whiten your teeth at home, purchase activated charcoal as a powder (you can find online in a glass container) or as capsules to break open. Mix the powder with water, which will form a paste. Apply to the teeth using either a wet finger or toothbrush; let the mixture sit on your teeth for a few minutes, then brush and rinse.
Article continues below advertisement
Apply baking soda and coconut oil
Baking soda is a common ingredient in commercial toothpaste brands. However, on its own, it can be a bit abrasive. Its abrasiveness it's actually what helps it whiten teeth though. Baking soda has the ability to scrub away surface stains on teeth. Combine baking soda with the bacteria-fighting power of coconut oil as a carrier oil and you should see whiter teeth over time.
Article continues below advertisement
Coconut oil is high in lauric acid. When combined with baking soda to form a paste, both fight against gingivitis, plaque, bacteria, and reduce inflammation. Oh, and not to mention, they whiten the enamel of your teeth.
Baking soda is specifically talented at removing yellow stains. Another study shows that toothpastes containing baking soda remove plaque more effectively. However, there are no scientific studies on the efficacy of using only baking soda yet.
Article continues below advertisement
Rub a banana peel
There have been no scientific studies to determine the efficacy of natural teeth whitening with the help of a banana peel. However, the holistic trend has gained some traction online.
Article continues below advertisement
The theory is that since bananas are high in potassium, magnesium, and manganese, these natural components should work together to reduce stains on teeth enamel. Over time, beverages like coffee and wine could stain your teeth. Theoretically, the inside of a banana peel can help undo those stains.
Jury's still out on whether it works but hey, if you suffer from sensitivity or would prefer a bleach and fluoride-free toothpaste option, rubbing a banana peel on your pearly whites might just work for you.
Article continues below advertisement
Rinse with apple cider vinegar
Yellow teeth? Apple cider vinegar can help with that. An oral ACV rinse can actually lift yellow surface stains off the enamel of your teeth, causing teeth to appear whiter. However, take care not to ACV rinse too frequently. Using apple cider vinegar on its own can cause enamel erosion. It's best to dilute the ACV and use it for teeth whitening sparingly. Swish it around in your mouth for a few minutes, but dilute it with water first.