What Makes a Mattress Eco-Friendly, and What Are Some of the Best Eco-Friendly Mattresses?
Finding an eco-friendly mattress can be fairly daunting, especially if you don't understand what makes a mattress eco-friendly in the first place.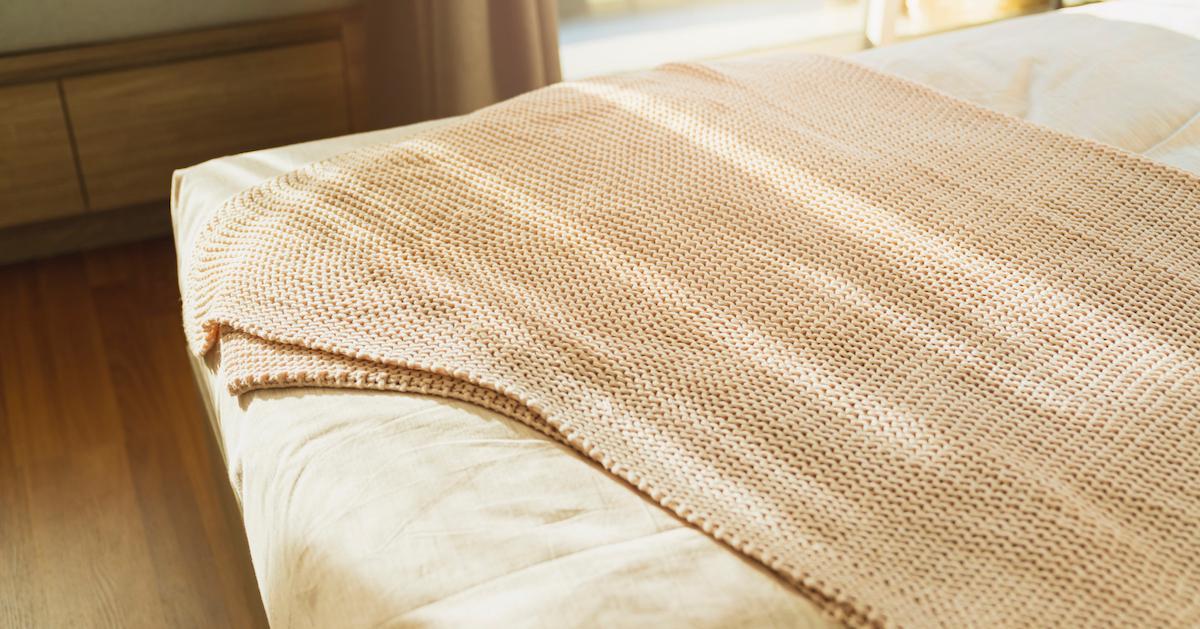 Finding an organic, eco-friendly mattress can be a daunting task, especially if you are looking for an affordable one. Eco-friendly options tend to run a bit higher in price than their mainstream counterparts and as a result, finding one to meet your needs can often prove to be far more cumbersome than you might expect. Of course, knowing what makes a mattress eco-friendly in the first place can go a long way towards leading you in the right direction.
Article continues below advertisement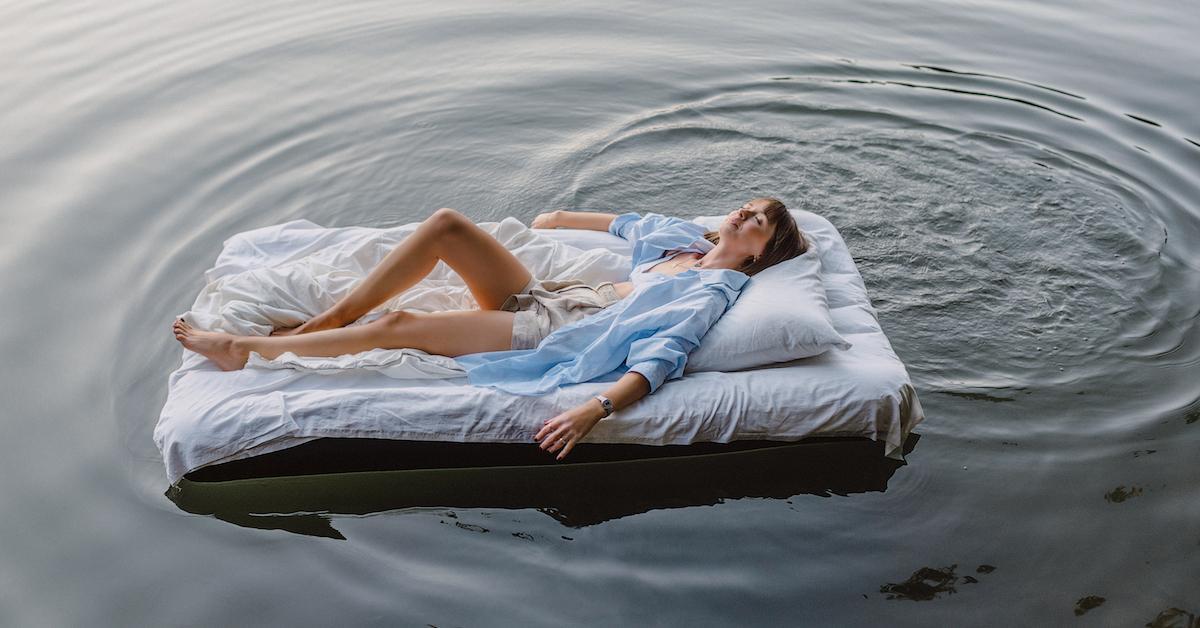 What makes a mattress eco-friendly?
Many eco-friendly mattress brands employ sustainable and environmentally sensible production and business practices. Quite a few of them are considered local or at least based in the U.S., thus preventing any need for overseas shipping. In this way, the companies keep their carbon emissions to a minimum and can deliver their products in a timely manner. In addition, many of these businesses make charitable donations of mattresses or funds to their communities.
Why buy an eco-friendly mattress?
The reasons for wanting an eco-friendly mattress are not just limited to your personal desire to minimize your environmental impact. Eco-friendly mattresses tend to be organic and sustainably sourced, which means that they are very unlike their chemically-treated, super synthetic cousins.
The best eco-friendly mattresses use a wide range of healthy, non-toxic materials, including cotton, wool, bamboo, and even natural latex. None of the ones discussed here contain any of the flame retardant chemicals, toxicity, or pollutants of other commercially available mattresses. Also, because they are not constructed of wood or down, these eco-friendly mattresses are made without the assistance of animal cruelty and deforestation.
Read on for a few of the most eco-friendly mattresses on the market.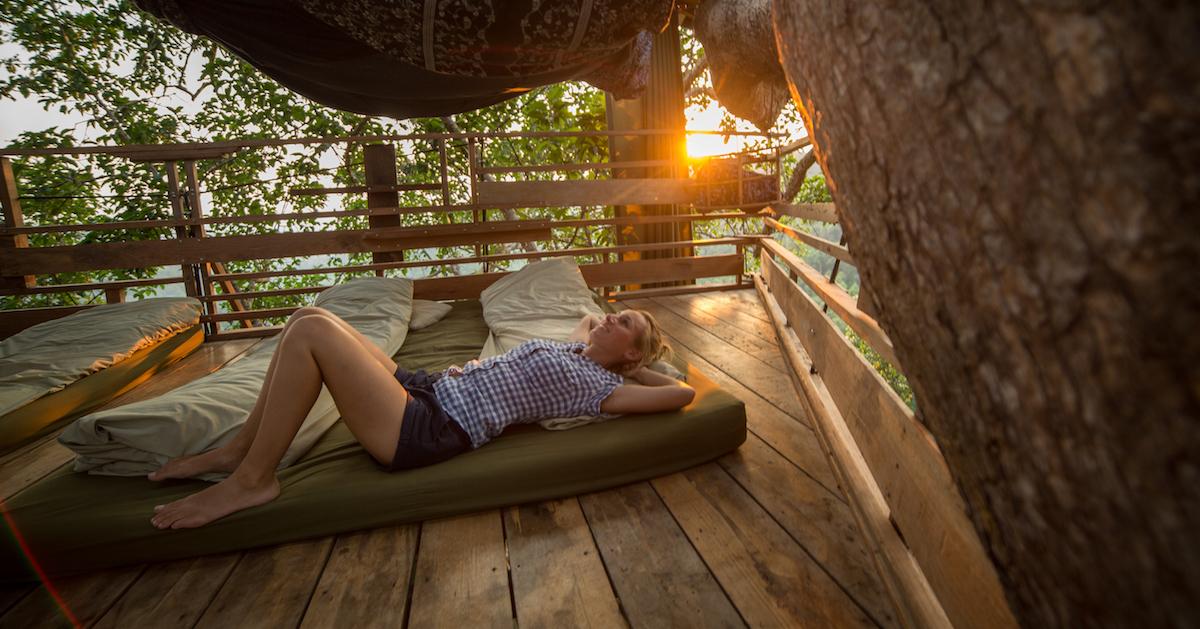 Avocado Mattress
Avocado's green mattresses are made of 100 percent organic materials including organic cotton, wool, and natural latex. Avocado is based in the U.S. and makes all of its mattresses here. They come in Twin, Twin XL, Full, Queen, King, and California King sizes, and include a 25-year warranty as well as a 100-night trial.
While Avocado's flagship mattress is not vegan, the company does offer other varieties, including a wool-free vegan-certified mattress and organic cotton mattress pad protectors. On top of that, Avocado also sells handmade bedroom furniture made from reclaimed wood. Vintage, stylish, and eco-friendly? You can't beat that!
Brentwood Home's Crystal Cove Mattress
Brentwood Home's Crystal Cove Mattress is a certified vegan, GREENGUARD Gold Certified mattress made with activated charcoal-infused memory foam and 100 percent natural Dunlop latex. What's most interesting about this wool-free mattress is that it's dual-sided, and can be reversed: the softer charcoal side is better for active recovery, and the firmer latex side is better for a more supportive experience.
Article continues below advertisement
Saatva
Saatva is another U.S.-based organic mattress manufacturer that prides itself on its eco-friendly products. It offers the same array of mattresses sizes as Avocado and other eco-friendly manufacturers, all made with the most sustainable materials available. Saatva's mattresses are constructed of plant-based materials only, including all-natural latex, certified organic cotton, and organic New Zealand wool. The company's production methods are also completely eco-friendly, adding to its desirability and sustainability. Because of the wool, however, Saatva mattresses cannot be considered vegan.
Article continues below advertisement
Saatva doesn't just hoard the benefits of its success, either. It has many initiatives in place that give back to the community by donating hundreds of natural mattresses to high-need organizations across the country. Saatva does offer memory foam mattresses, which, while not strictly eco-friendly or all-natural, are CertiPUR-US certified. This means that the foam is low in Volatile Organic Compounds (VOCs).
Article continues below advertisement
Birch
Birch's natural mattresses are made of organic cotton, natural wool fibers, and natural latex. This New York City-based mattress manufacturer holds both OEKO-TEX and Rainforest Alliance certifications, which means they are bereft of any harmful chemicals or materials. The mattresses made by Birch are hypoallergenic, organic, anti-microbial, and above all, eco-friendly. The wool for Birch's handmade mattresses comes from New Zealand and all latex is sustainably-tapped from natural sources.
Article continues below advertisement
The steel coils within these mattresses are made in the U.S., and each one comes with a 25-year warranty and an automatic 100-night trial period. If you don't like it, just return it or a full refund. Birch mattresses contain wool, so while they are still organic, they are not considered vegan.
Article continues below advertisement
Awara
Awara is the only company on the list with a 365-night trial attached to its products. These eco-friendly mattresses are made of 100 percent organic cotton, latex, and wool, just like the others, and come in every bed size you can think of. Awara's mattresses also have a lifetime warranty and can be bought for a lower price than Saatva and Avocado's mattresses.
Article continues below advertisement
As with the other manufacturers, Awara opts for "straight to door" delivery of its products, thereby cutting into the complex and oversaturated supply chain. This, in turn, minimizes Awara's environmental impact and lowers the number of carbon emissions needed to get your new mattress from the factory to your home. Note that Awara offers no vegan version of its mattress.