Are Pregnancy Tests Vegan? Why It Doesn't Really Matter
Are pregnancy tests vegan? Here's what you need to know.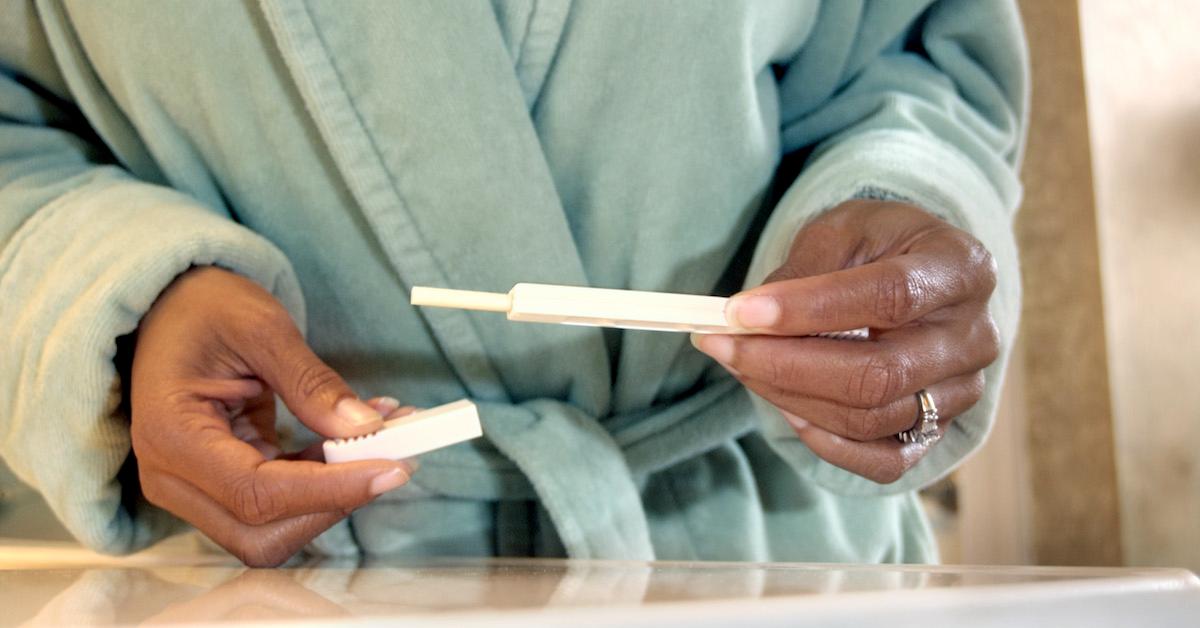 No matter how long you've been vegan, it's always a bit shocking to find out that yet another random, common item contains animal byproducts. And recently, a controversial TikToker had her followers wondering if pregnancy tests are vegan.
Article continues below advertisement
Are pregnancy tests vegan?
Pregnancy tests typically are not classified as vegan — but that doesn't mean vegans shouldn't use them anyway. Let us explain.
Article continues below advertisement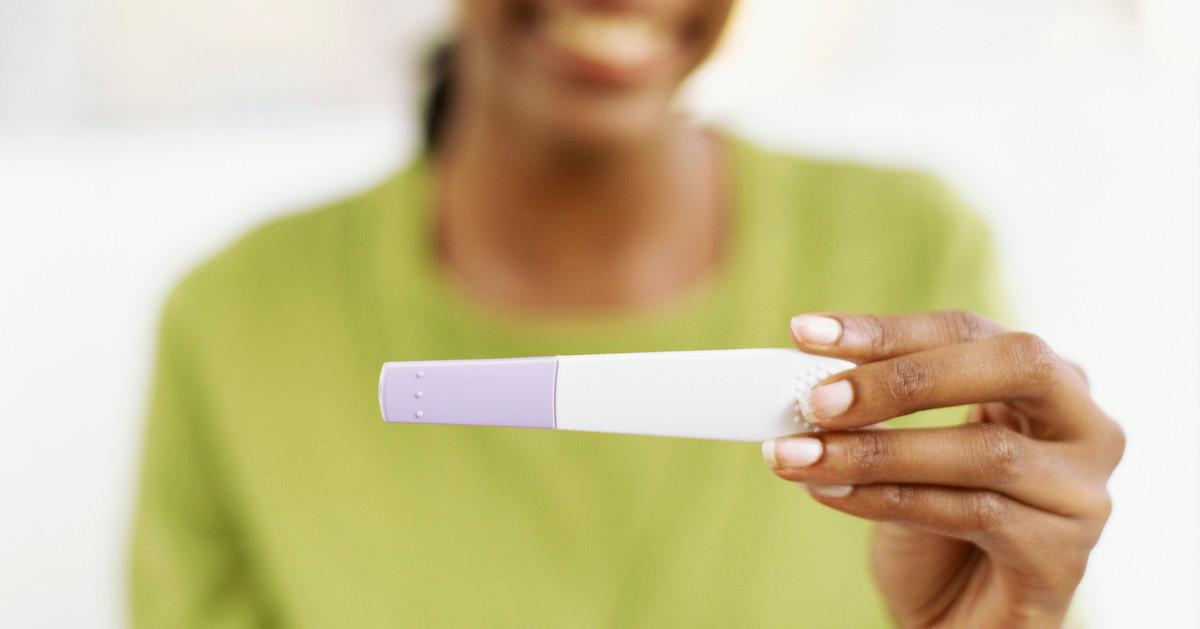 For an item to be classified as vegan or vegan-friendly, it would have to be free of animal products and animal-derived materials. Typically, at-home pregnancy tests are made with monoclonal antibodies, which are derived from an animal (typically mice or goats) in a lab. A pregnant person's urine contains a hormone known as hCG, and when hCG binds with the monoclonal antibodies on the stick, it presents a positive result, as explained by The BBC.
Article continues below advertisement
Doctors can also execute pregnancy tests with either a urine or blood sample. However, a blood test is also known as a "serum monoclonal antibody pregnancy test," according to a 1998 study by Am Fam Physician, meaning the blood test that doctors perform likely uses animal antibodies as well.
Not only do these blood tests take longer to get results than urine tests, but they also require paying for a doctor's visit that, if the patient is not actually pregnant, may not really be needed. A store-bought pregnancy test can be a quick and fairly affordable way to determine pregnancy — and if it is positive, the next step would be making a doctor's appointment.
Article continues below advertisement
So, because pregnancy tests contain animal-derived monoclonal antibodies, they cannot be labeled as vegan.
All that being said, pregnancy tests are a medical device. If someone suspects they may be pregnant, the Cleveland Clinic recommends taking a pregnancy test at least 10 days after conception or after a missed period, so they can start prenatal care as soon as possible.
Veganism, as defined by the Vegan Society, is a lifestyle that "seeks to exclude — as far as is possible and practicable — all forms of exploitation of, and cruelty to, animals." Refusing to take a pregnancy test because it includes animal-derived antibodies is not practical, and it may even be an unwise medical decision. The same thing goes for medications, most of which must legally be tested on animals. It's unfortunate that this is how it's done, but refusing to take necessary medicine or a pregnancy test on these grounds is dangerous.
Article continues below advertisement
If you are vegan and need to know if you are pregnant, take the test. You will still be vegan. We don't live in a vegan world, and until someone develops another kind of pregnancy test, the best way to take care of your health is to use the resources that exist.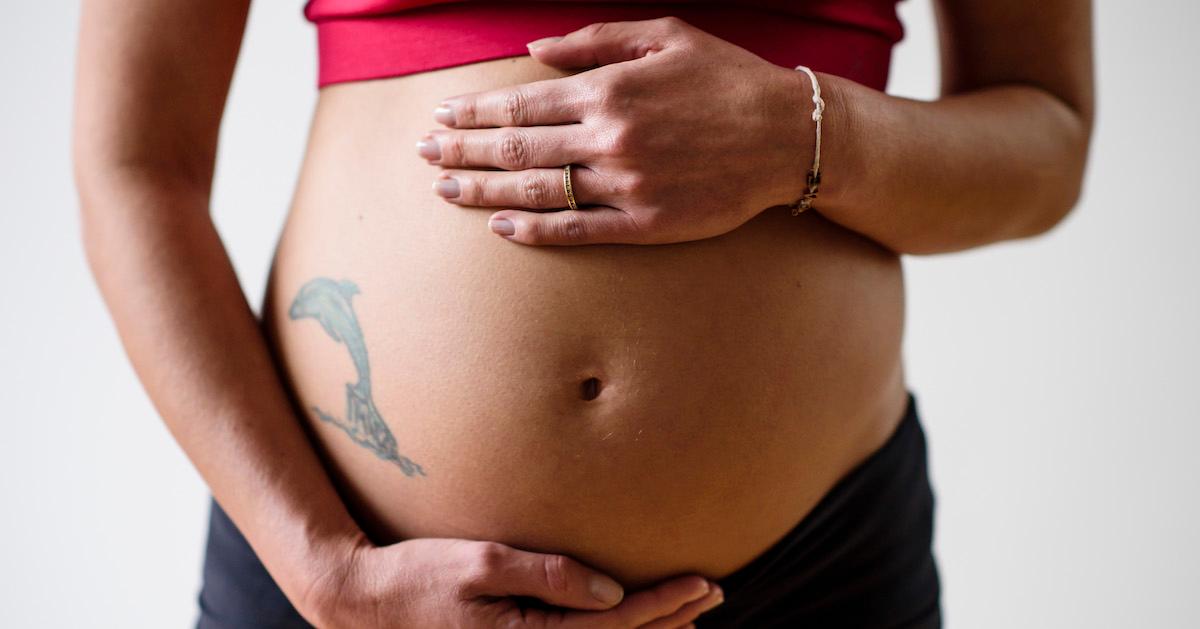 Article continues below advertisement
These are the best eco-friendly pregnancy and ovulation tests.
Even though pregnancy tests do use animal antibodies (the same typically goes for ovulation tests) there are a few brands making efforts to make their tests as eco-friendly as possible.
The standout brand is Lia, which started selling its compostable and flushable pregnancy tests online in March 2021, after years of R&D. However, as of January 2022, the brand appears to be out of business, at least temporarily. The company did not immediately respond to Green Matters' request for comment.
Article continues below advertisement
Another option is SolCraft Medical, which makes both pregnancy and ovulation tests. They are both composed of more than 90 percent biodegradable materials, packaged in recycled and recyclable cardboard packaging, and made in the U.S. SolCraft Medical claims to use a "humane" manufacturing process for its pregnancy and ovulation tests. "Antibodies harvested from animals living under conditions that exceed U.S. and EFSA standards for animal welfare," the packaging reads.
Article continues below advertisement
Additionally, the brand Oova's ovulation tests connect to a smartphone app to help make the process of tracking fertility easier. While Oova's test strips do include animal antibodies, the company's CEO Amy Divaraniya tells Green Matters: "We do not do any sort of animal testing for our product or platform. All of our testing is done using female urine samples. We do not even use animal urine or synthetic urine during development."
TikTok mom Alice Bender recently brought attention to pregnancy tests not being vegan.
Article continues below advertisement
However, the results of a pregnancy test don't really matter to Bender anyway, because, as she told her followers, she will not be seeing any doctors during her pregnancy. She also plans to have a "freebirth," aka unassisted birth, at home, which is a birth without any medical professionals present.