Sustainable Vegan Leather Pants, So You Can Fit in With the TikTok Teens
Vegan leather pants are huge on TikTok this fall — here's a look into the two most popular pairs from Abercrombie and Aritzia, as well as some more sustainable options.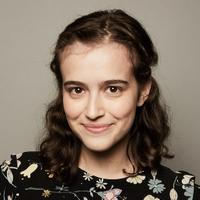 Duchess Meghan Markle put vegan leather pants on the map a few years back — and the cruelty-free trouser style is back in style once again, thanks to TikTok. In the fall of 2020, many TikTokers showed off their trendy vegan leather pants, and now that we're entering autumn of 2021, the style is making the rounds once again, with a battle between Aritzia and Abercrombie's faux leather bottoms.
Article continues below advertisement
That's because the leather industry is responsible for high methane emissions, as well as everything else needed to sustain the cows before they are slaughtered, such as water, grain, land, and electricity. Not to mention, animal-based leather goes through toxic chemical treatments during the tanning process, making it far from biodegradable.
So here's a look into the two trendiest vegan leather pants of the moment — plus a few other options from smaller, more sustainable brands.
Article continues below advertisement
Aritzia's Melina Pants, by Wilfred
Aritzia's in-store brand Wilfred makes a pair of pants called the Melina Pants that went viral on TikTok in October of 2020. In fact, as of October of 2021, there are 4.9M views of TikTok videos with the tag #aritziamelina. According to Yahoo!, the Melina Pants sell out every time Aritzia puts more up for sale — and for good reason, as many of the TikTokers who purchase them sing their praises, and show off how well they fit.
The pants come in sizes ranging from 00 to 16, in three different lengths, and in 27 colors. They feature a high-rise, slim-fit, jeans-inspired design, made with a realistic and shiny vegan leather composed of a polyurethane-based leather and a polyester lining.
Article continues below advertisement
The pants go for $148 per pair, and there are a few other vegan leather pant options on Aritzia's website. It's important to note that while Aritzia does have a few sustainability initiatives in place, the brand is far from being fully sustainable — but we applaud the brand for offering so many vegan leather styles throughout its stores.
Abercrombie's Vegan Leather 90s Straight Pants
Another popular option is Abercrombie's Vegan Leather 90s Straight Pants — so popular, in fact, that they are sold out in every size except for 31W and 37W, as of publication. Typically, the pants are available in sizes from 23W to 37W, in four different lengths, and only in the color black. They are currently on sale for $59.99, down from their regular price of $99.
Article continues below advertisement
The pants have an ultra high rise style, feature vegan leather made from polyester and elastane, and have a polyurethane coating. Note that Abercrombie lists the product's origins as "imported," and the brand is not one usually seen as sustainable — but we love that a classic brand like Abercrombie is intentionally making animal-free products.
These small brands make sustainable vegan leather pants.
Article continues below advertisement
Commando makes four styles of faux leather leggings, including a regular legging style, a patent leather legging, a flare, and a crop flare. They come only in neutral tones, sizes range from XS petite to 3X, and the styles start at $98.
Additionally, sustainable luxury fashion designer Stella McCartney recently started working with Mylo by Bolt Threads, a fungi-based vegan leather. In March of 2021, the fashion house revealed its first two pieces using the mushroom leather: a pair of mushroom leather trousers and a matching bustier. The pieces are not yet for sale, but at the time, a spokesperson for the collaboration told Green Matters that Stella McCartney planned to create mushroom leather pieces for sale in the future.