Plant-Based Snack and Dessert Recipes for Your July Fourth Barbecue
These plant-based snacks and desserts are a great way to celebrate the Fourth of July the vegan way!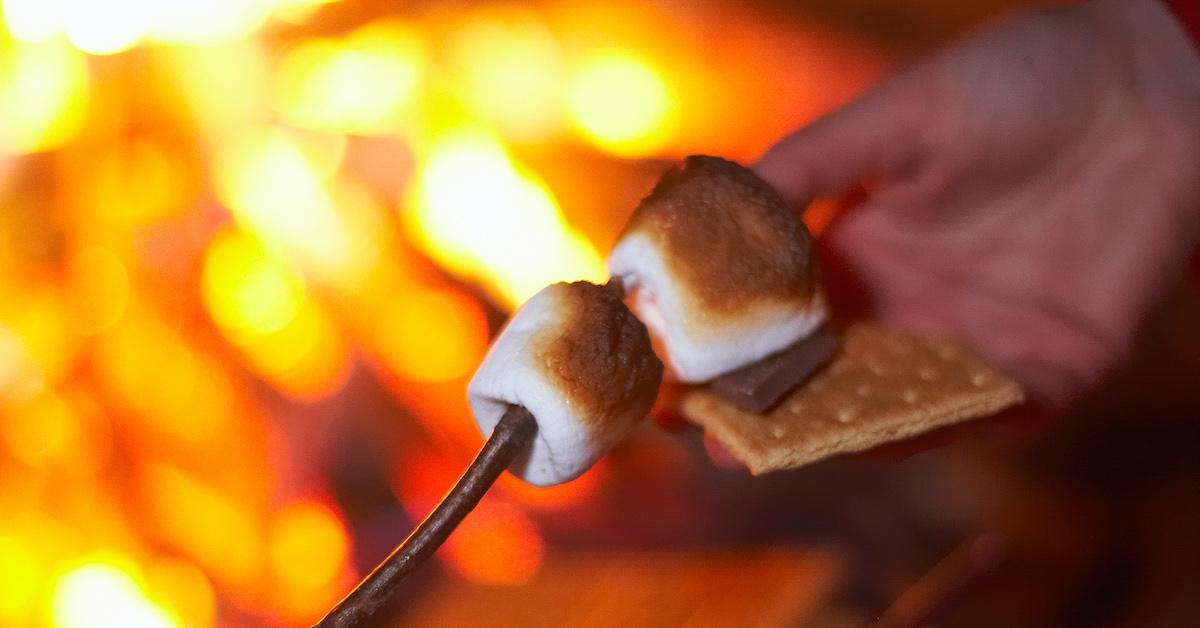 On July Fourth, we celebrate this country's independence, but where in the constitution is it written that you need to eat meat to ring in the U.S.'s birthday? This Independence Day, leave the meat off the barbecue and opt for something a bit better for the environment, and a heck of a lot better for your health. That's not to say that all of the vegan Fourth of July snacks and desserts featured here are "healthy" by any measure, but they are certainly better for you than a big greasy hamburger!
Article continues below advertisement
Vegan Fourth of July snacks: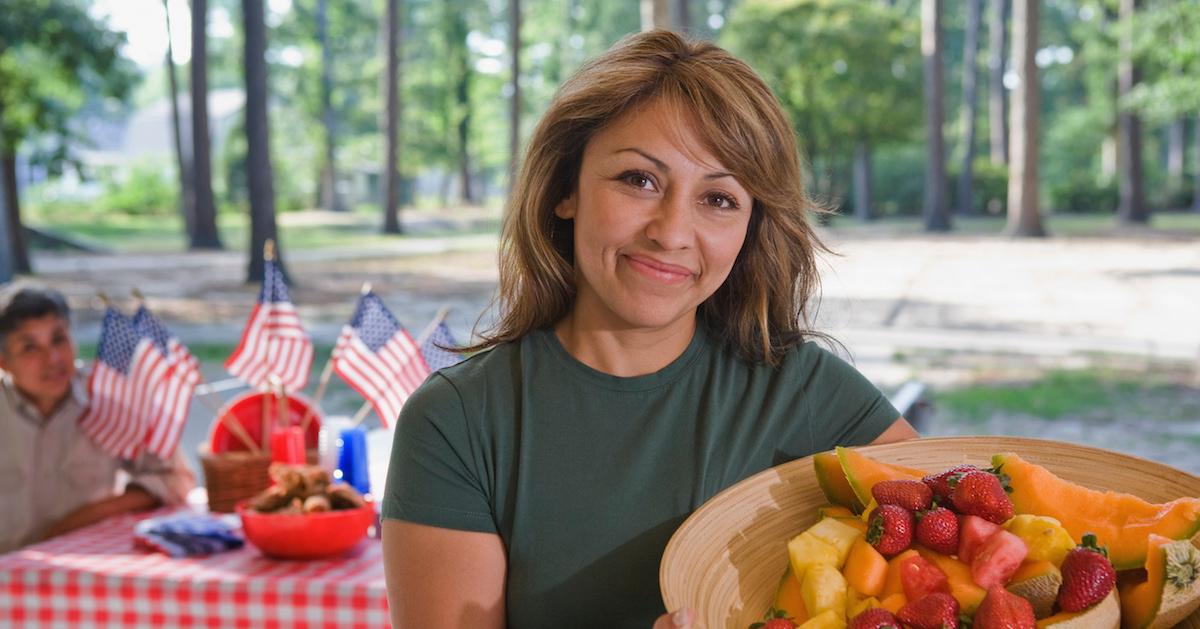 From salsa to hot dogs, these plant-based recipes are so good that your guests won't even bother asking for the meat.
Blueberry salsa
Blueberries in salsa? You heard that right! As it turns out, the folks over at Forks Over Knives discovered that blueberries pair quite well with other traditional salsa fixins like tomato, onion, and jalapeño. Your guests will fall in love with this refreshing take on an already refreshing summer starter!
Article continues below advertisement
Cauliflower buffalo wings with vegan ranch dip
Chickens aren't the only way to make hot wings. Coated in breadcrumbs and deep-fried, these vegan cauliflower wings are a crispy, delicious conveyance for even the spiciest of sauces. Add that vegan ranch dipping sauce, and you've got a spicy appetizer courtesy of Vegan Heaven.
Article continues below advertisement
Mediterranean grilled avocados stuffed with chickpeas and tahini
We all know that corn, peaches, portobellos, and zucchini taste delicious on the grill, and apparently, so do avocados. This revolutionary recipe is the brainchild of Food Faith Fitness. Stuffed with chickpeas and drizzled with flavorful tahini, these grilled avocados are a perfect, healthy side dish that holds up quite well even under high heat.
Article continues below advertisement
Grilled corn on the cob with coconut lime cream
Speaking of grilled vegetables, what would a summer barbecue be without some grilled corn on the cob? There's nothing like eating corn on the cob right off the grill, and this recipe for coconut lime cream from Hot for Food adds a sweet and tangy zing to an old favorite. The addition of cilantro and chili butter (vegan of course) ups the flavor quotient another few levels as well.
Article continues below advertisement
Vegan spinach dip
Spinach dip is a fan-favorite summer appetizer and this dairy-free version from Karissa's Vegan Kitchen is no exception. This version is the same cool, creamy, indulgent dip that guests have learned to love, and it tastes great served cold in a hollowed-out bread bowl.
Article continues below advertisement
Homemade vegan hot dogs
What would a Fourth of July barbecue be without hot dogs? You could always go for some of the plant-based meat franks on the market or a couple of Beyond Burgers, but why not try to make them from scratch? These homemade soy-free, low sodium vegan dogs from FatFree Vegan Kitchen are a great way to make the meal your very own.
Article continues below advertisement
Vegan Fourth of July desserts:
Plant-based desserts have a reputation for being even more delicious than their dairy-based counterparts. All the calories, none of the cruelty!
Article continues below advertisement
Grain-free berry crisp
This grain-free berry crisp makes use of the best summer berries to create a fresh but tasty summertime confection. According to Minimalist Baker, this recipe is highly flexible as well as being both gluten-free and dairy-free. It can even be made nut-free if you would like to substitute oats for coconut. You could also try other summer fruit like peaches or nectarines instead of berries.
Article continues below advertisement
Fourth of July vegan cheesecake
Believe it or not, cheesecake doesn't have to be made from dairy. This dairy-free dessert offering from My Dainty Soul Curry is every bit as good as the original and it's basically no-bake, to boot! It uses cashews, almond milk, and agar agar to create a no-bake, creamy cheesecake that will delight even the most discerning tastes.
Article continues below advertisement
Vegan s'mores brownies
S'mores are as much a part of summer as barbecues themselves. This fudgy, marshmallowy mess of chocolatey delight is a sweet treat for the senses, and it's brought to you by Making Thyme for Health. It's a dessert that will hold up even as the fire pits get lit and keep them coming back for more.
Article continues below advertisement
No-bake vegan cookie dough bars
This is another no-bake dessert that you'll be grateful you made ahead of time. This recipe comes from Rainbow Plant Life and it ticks all the boxes in terms of dietary needs. But even if it's gluten-free, soy-free, nut-free, oil-free, and dairy-free, it's certainly not lacking in flavor.