Severe Storms in Houston Trigger Flash Flood and Tornado Warnings
Houston, Texas is under tornado watch and many residents have received flash flood warnings, after a major storm slammed southeast Texas.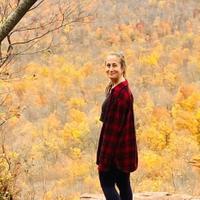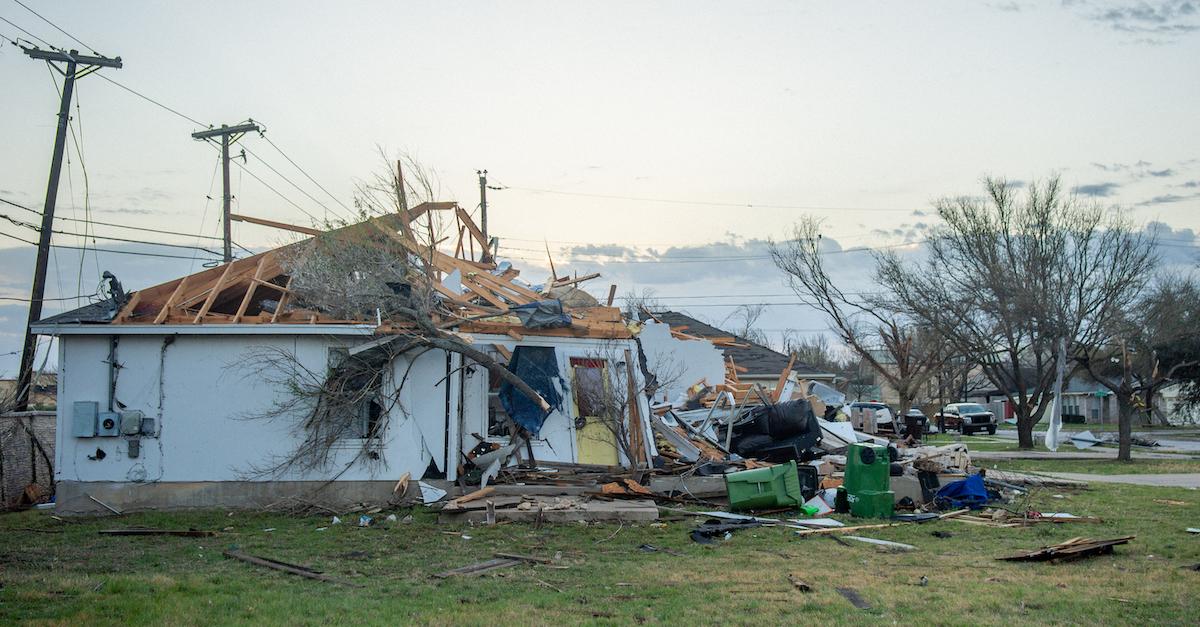 After an unexpectedly tumultuous winter, the Lone Star state is facing extreme weather, once again. On Monday, March 21, southeast Texas was slammed by a massive storm. Now, Houston is under tornado watch, several residents have received flash flood warnings, and meteorologists have recorded large amounts of hail inundating certain parts of the state.
Thousands have also received power outage warnings, though hopefully that will come in limited quantities, if at all.
Article continues below advertisement
"A multifaceted severe weather event will impact SE Texas today as widespread thunderstorms develop ahead of and along an advancing surface cold front. Strong wind gusts, large hail, tornadoes, street flooding, and frequent lightning will be possible," NWS Houston tweeted on Monday.
"Strong to severe thunderstorms will be the initial threat during the late afternoon and early evening hours... conditions will be favorable for storms to produce large hail, strong wind gusts, and some tornadoes."
"As the cold front itself slowly moves into the area overnight, the main threat will transition to heavy rain and street flooding. 2-4 inches of rainfall are expected area-wide with some locally higher totals," the thread continued.
"As a result of the flooding threat, we have issued a Flood Watch for portions of SE TX highlighted in the image below between 7PM tonight and 7AM tomorrow. Pay extra attention to the forecast and local road conditions if you have travel plans during this time."
Article continues below advertisement
Here's what you should know about the tornado warnings in Houston:
From Monday into Tuesday around noon, Houston and other parts of southeast Texas were on high alert of severe incoming storms. According to Chron, meteorologists from the National Weather Service issued flash flood warnings through to Tuesday morning, as Houston expected to receive up to 4 inches of rain, while other areas received more. Residents living on streets lining bayous and rivers in particular have been advised to look out for rising water levels, and to prepare to evacuate.
Article continues below advertisement
The NWS Storm Prediction Center gave most of southeast Texas an "enhanced" chance for hail, high winds, lightning, and even tornadoes. As per Fox26, parts of southeast Texas received tornado warnings, after one made a confirmed touchdown in Snook, near College Station. Many were reported in North and Central Texas, which created significant damage, while homes and schools in Jacksboro and Bowie were reportedly destroyed. Tornadoes were also reported in Round Rock, Austin, and in Madisonville.
Deven Clarke, a reporter for KPRC 2 News, posted a video of the damage in Madisonville to Twitter.
"A tornado rips through Madisonville. The police chief says pretty much all 4,400 residents are without power. We're seeing downed power lines and destroyed structures, but fortunately no injuries reported. Officials working through the night to asses damages & check on residents," the tweet reads.
Article continues below advertisement
Why has the weather in Texas been so extreme?
Over the last few years, Texas has received inclement weather almost comparable to California. But why has weather in the Lone Star state gotten significantly worse?
You probably already knew it, but the answer is climate change. According to States At Risk, Texas is facing the highest threats of summer drought in the mainland U.S. By 2050, severity of drought and other extreme weather events brought on by climate change should increase by 75 percent.
So, that is something to look forward to unless major changes are made.
Green Matters' new book, Green Living, is the perfect guide to living an eco-friendly lifestyle for people at every stage of the process. You can order Green Living here.