Why Is Texas Without Power? How Climate Action Could Have Prevented This
Why is Texas without power in February 2021, and how is this all connected to the climate crisis?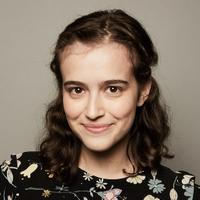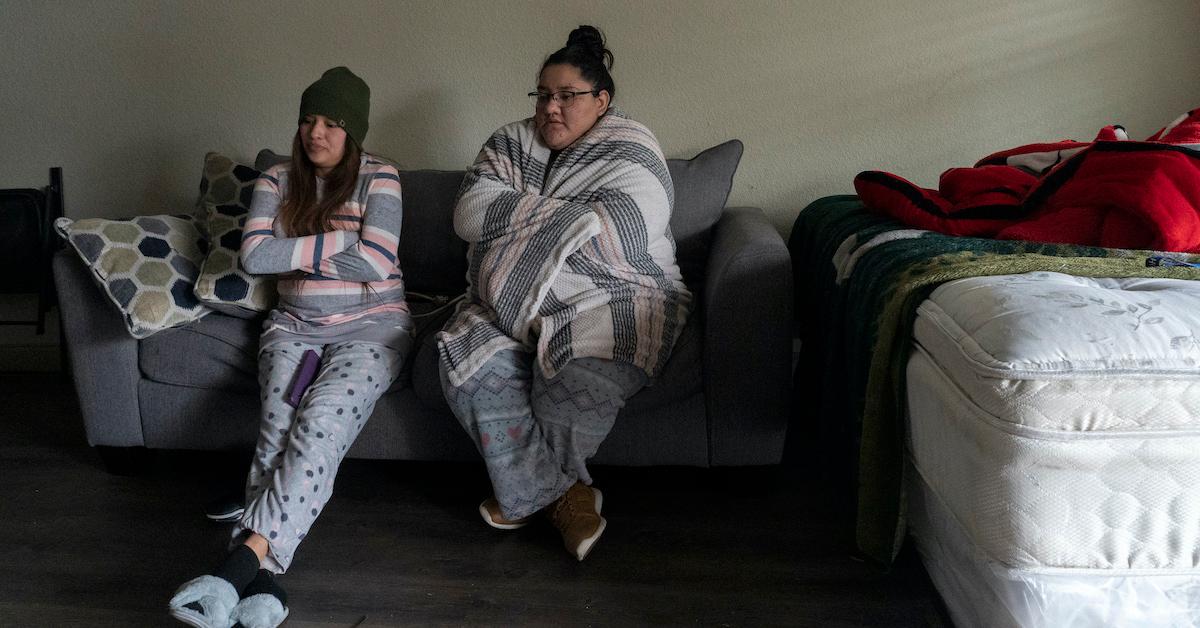 Since Monday, Feb. 15, millions of Texas residents have been freezing cold and without power, due to Storm Uri and subsequent energy grid failure. Many have been drawing associations between these events and the need for sweeping climate action and weatherproof infrastructure that could have prevented this catastrophe.
Why is Texas without power in February 2021? And how is this all connected to the climate crisis?
Article continues below advertisement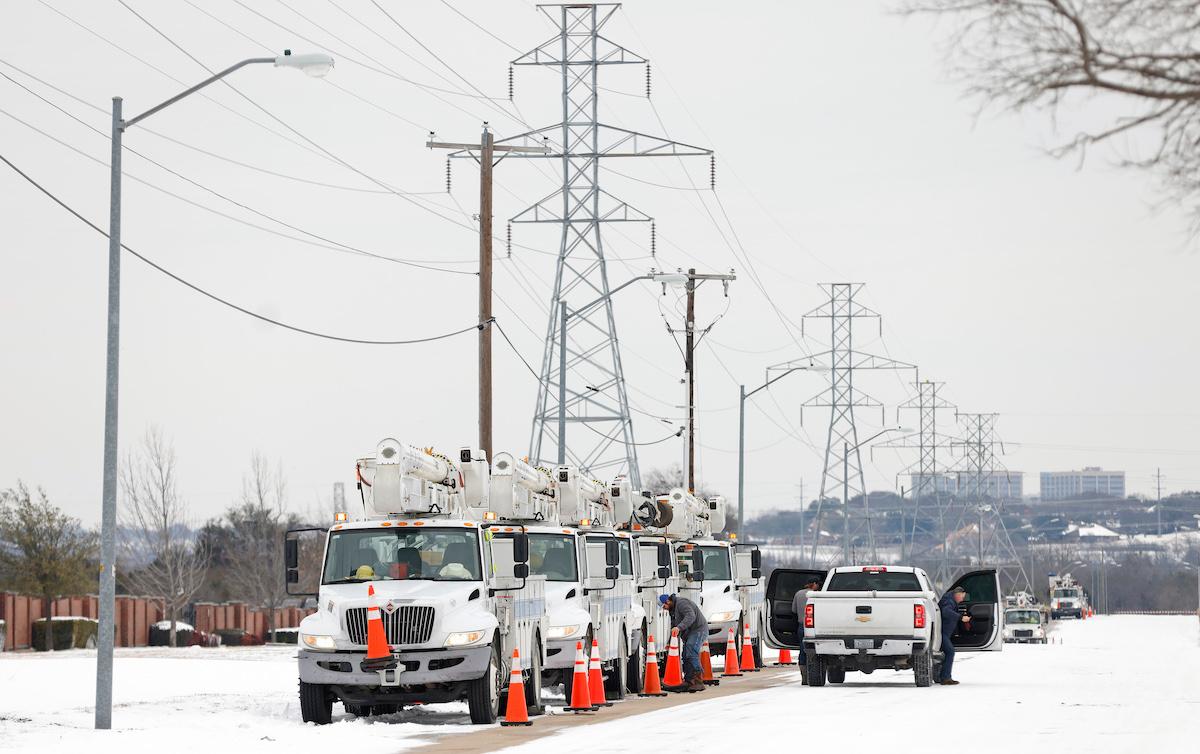 Why is Texas without power?
On Monday, Feb. 15, 2021, residents across Texas awoke to a blanket of snow, freezing temperatures, and no electricity. Power outages continued to spread across the state, and as of Wednesday, 2.8 million Texans are still without power and struggling to keep warm, across all 254 Texas counties, according to CNN. President Joe Biden even declared a state of emergency in Texas.
The storm has sadly killed 21 people across Texas and neighboring states due to the storm, in incidents ranging from car accidents on icy roads to carbon monoxide poisoning from running cars and generators, according to BBC News.
Article continues below advertisement
The winter storm, a rare event for a southern state like Texas, soon affected power sources.
As explained by The New York Times, the snow physically damaged the infrastructure of the state's electrical grid, cutting off power for many residents; additionally, ice caused many gas-fired power plants to go offline. And as millions of people without electricity turned to their gas-powered stoves for warmth and food, plants ran out of natural gas due to the high demand — as The Verge explained, the liquid inside many natural gas wells, pipes, and valves froze solid.
Article continues below advertisement
Texas has its own power grid — why did it fail?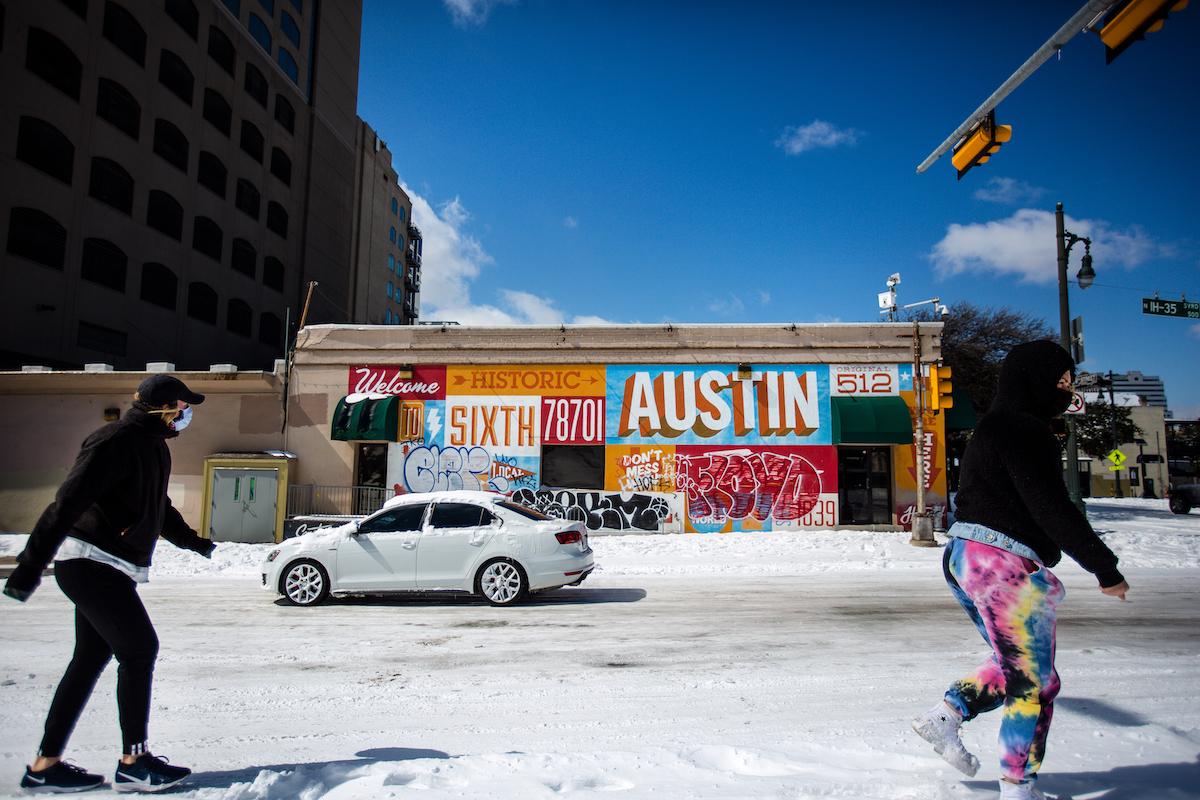 Texas is generally a pretty warm state — so its infrastructure is only designed to withstand high temperatures, not low ones. "Plants are optimized to run under our typical and our extreme summer conditions but they aren't as well prepared and engineered for extreme cold," Rice University professor of engineering, Daniel Cohan, told USA Today.
But with the climate crisis affecting weather patterns around the world, governments need to upgrade infrastructure to prevent crises like this from happening. Rep. Alexandria Ocasio-Cortez explained why this means we need sweeping climate action from the government on Twitter on Wednesday. "The infrastructure failures in Texas are quite literally what happens when you don't pursue a Green New Deal," Ocasio-Cortez tweeted.
Article continues below advertisement
"Weak on sweeping next-gen public infrastructure investments, little focus on equity so communities are left behind, climate deniers in leadership so they don't long prep for disaster," AOC continued. "We need to help people now. Long-term we must realize these are the consequences of inaction."
Article continues below advertisement
Low-income, BIPOC, and other marginalized communities are usually the first to feel the brunt of the climate crisis in the U.S., and as Ocasio-Cortez alluded to, this is definitely happening in Texas at the moment. Wealthy Texans who can afford power generators are not suffering from a lack of heat right now, while many others are huddling for warmth.
Volunteers have been out searching for homeless people in need of shelter, and leaders of various homelessness organizations across Texas are ensuring the public that there are enough spaces at shelters and warming stations for every homeless person in need, according to The Texas Tribune. However, some shelters are also without power right now.
Article continues below advertisement
ERCOT is still unsure when power will return for much of Texas.
As of Wednesday morning, the Electric Reliability Council of Texas (ERCOT), the company responsible for providing power to about 90 percent of Texas, was still unsure when all of Texas would be back on the grid, according to Newsweek. Texas Gov. Greg Abbott criticized ERCOT on Tuesday, stating that ERCOT's leaders should resign after this failure.
"ERCOT has not been transparent," Abbott said, as per The Houston Chronicle. "We deserve answers as to why they didn't have backup power."