Thanks to Climate Change, Trees in Texas Are Legitimately Exploding
Why are trees exploding in Texas right now? Because of the shockingly cold weather, many have lost power and sap-filled trees are exploding.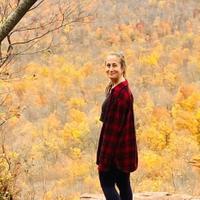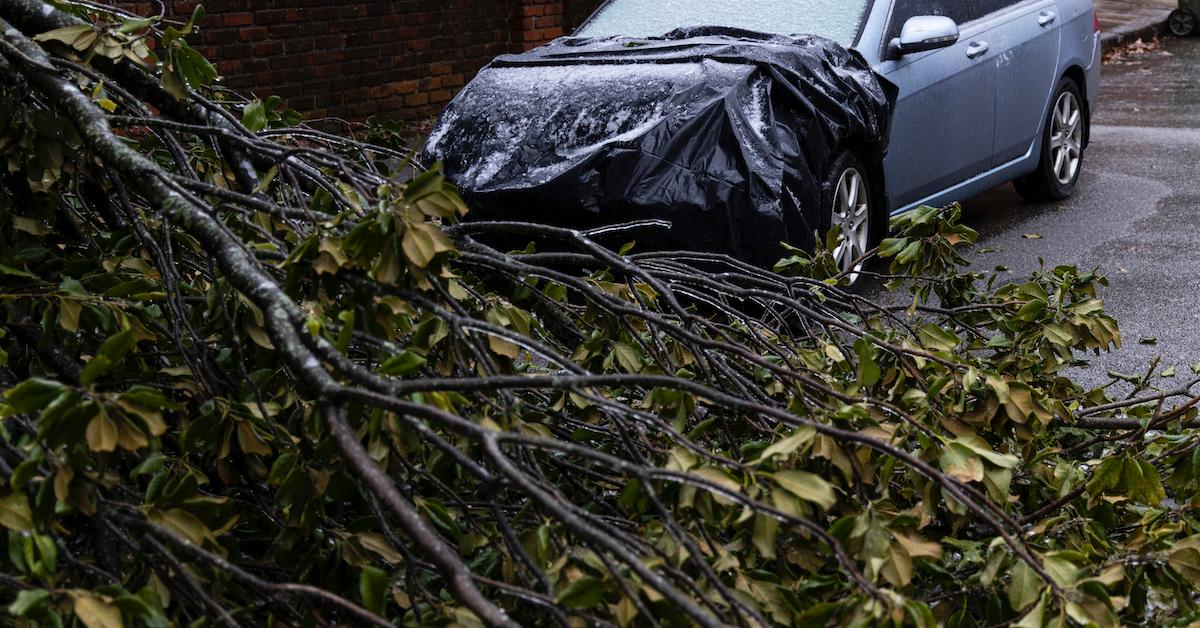 While the Lone Star State is notorious for being, well, a little wild, things have definitely gotten out of hand.
Following massive winter storms that took out power for thousands of families, exploding trees in Texas, which reportedly sound like gunshots, have caused serious damage to people's homes. They're wreaking havoc in neighborhoods statewide — but why is this happening in the first place?
Article continues below advertisement
Lauren Reber, a resident of the North Texas town of Princeton, told NBC DFW that her family had could hear trees exploding throughout the night this past weekend. Branches also fell on her family's barn, causing it to collapse.
"We listened to [the trees exploding] all night. Sounds like gunshots going off," Reber said. "Our only means of heat right now is our propane heater because all of our firewood's frozen."
This unprecedented issue is unfortunately related to climate change, so this most likely won't be the last time this happens — especially if Texas continues to face such extreme winter weather events.
Article continues below advertisement
Why are trees exploding in Texas?
Following the infamous 2021 Texas freeze, Texans are experiencing more frigid winter weather — though this time, power outages aren't the only issue at hand. Loud "explosions," were heard throughout the night this past weekend, and according to IFL Science, this is caused by sap-producing trees that freeze and explode. The sap freezes and expands inside of tree branches, which creates quite a bit of pressure. The pressure eventually reaches a breaking point, causing a somewhat major explosion.
Article continues below advertisement
According to Newsweek, this can result in trees simply splitting from where the branches connect to the trunk, or it can cause the tree to split down the middle. But Arbor Experts told Newsweek it can also cause serious tears int he main trunk, and it can rupture the bark, leaving "frost scars" along the surface — this is usually when the loud noises take place. Ultimately, it won't cause the trees to explode into splinters, though it will cause branches to fall, putting people and homes in danger.
Although this phenomenon is just now making headlines, First Nations people recognized this phenomenon long ago, per Newsweek. The Sioux of The Dakotas and the Cree refer to the first new moon of the New Year as the "Moon of the Cold-Exploding Trees." Regardless, though, it will always be shocking — especially when it's taking place in your own backyard.
Take a look at a video further explaining the phenomenon, below.
Article continues below advertisement
How many people in Texas are without power right now?
Winter storm Landon blew through Texas last week, leaving upwards of 300,000 powerless on Thursday, according to Gizmodo, and by Friday, 22,000 were still without power. Grid operators reported the state might set a new energy demand during this storm, despite Gov. Greg Abbott promising that the state was "prepared" for the storm, and that residents wouldn't be losing power as they had during last year's snow storm.
Article continues below advertisement
"We are dealing with one of the most significant icing events that we've had in the state of Texas in at least several decades," Abbott had stated ahead of the storm, per The New York Times. "The power grid is performing very well. There is plenty of power available at this time, as well as plenty of power expected for the remainder of today and early tomorrow."
Unfortunately though, more outages and exploding trees are likely, with the ongoing climate crisis afoot.
Green Matters' new book, Green Living, is the perfect guide to living an eco-friendly lifestyle for people at every stage of the process. You can order Green Living here.