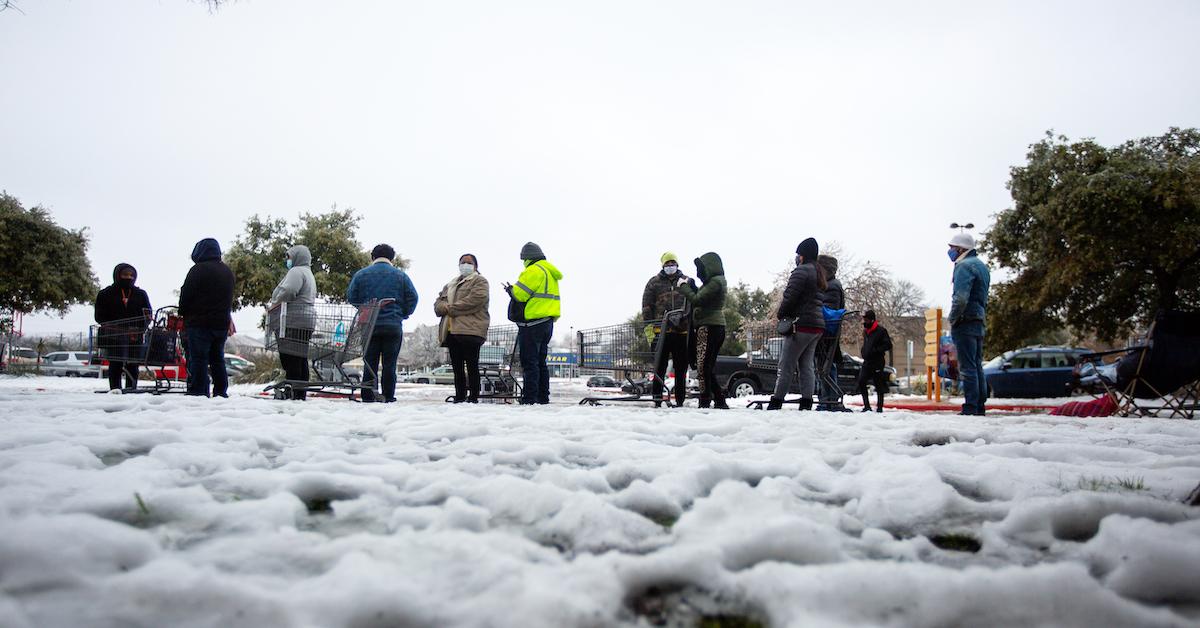 Texas Snowstorms Drove Refineries to Emit Massive Amounts of Air Pollutants
Texas snowstorms caused refineries to perform gas flaring and release staggering amounts of air pollution across the state.
Last week, Storm Uri shut down power plants all over Texas, and left millions of Texans without electricity and gas, among endless other heartbreaking side effects. One might think all of that would have temporarily reduced pollution in the Lone Star State, but according to new data, the events from the storm caused oil refineries to release staggering amounts of air pollution across Texas.
Article continues below advertisement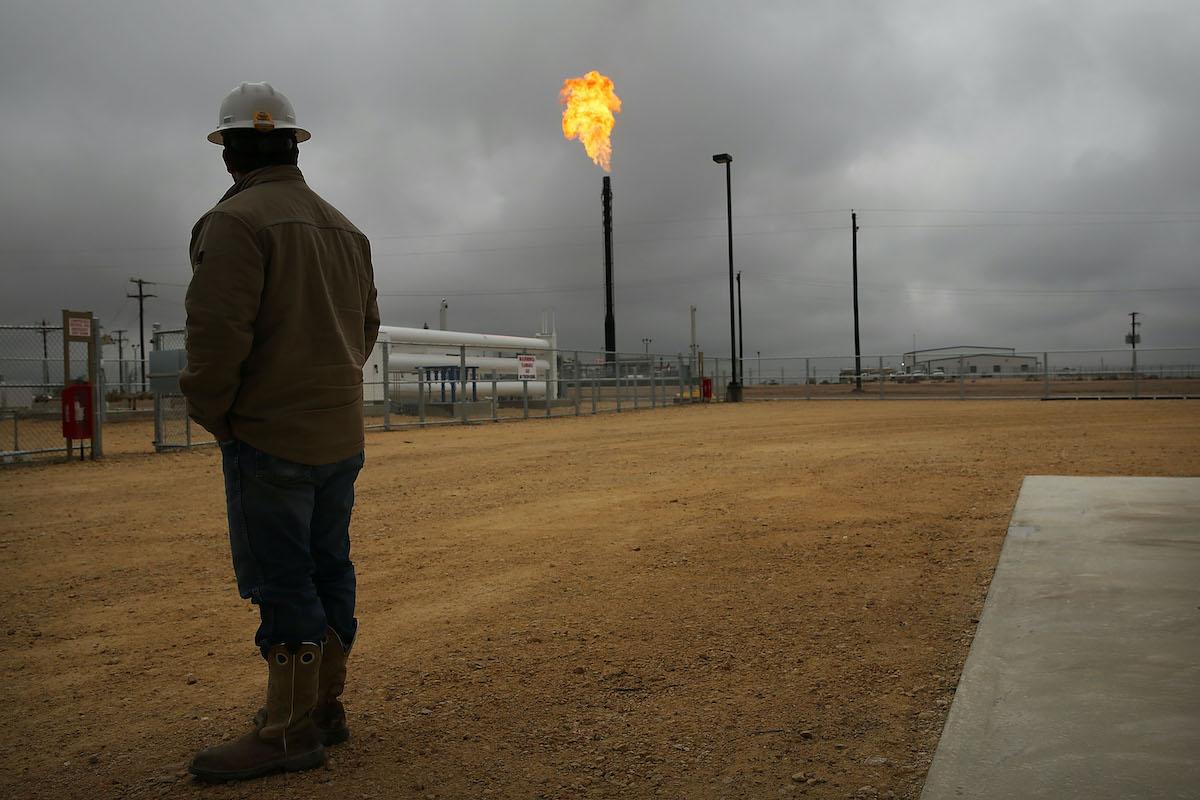 Why were Texas power plants shut down?
Texas has its own power grid — and the infrastructure of its grid, power plants, and other energy sources are designed for the high temperatures typical to Texas. So when temperatures dropped below freezing and the snowstorm hit, various power plants were shut down, as they weren't weatherproofed to withstand ice and snow. This caused homes around the state to lose electricity, heat, and gas.
Article continues below advertisement
Texas refineries quickly resorted to gas flaring during the storms, resulting in air pollution.
The amount of gas pollution was astronomical. According to TCEQ data, the state's five biggest refineries emitted almost 337,000 pounds of pollutants, including benzene, carbon monoxide, hydrogen sulfide, and sulfur dioxide. Between Monday, Feb. 15 and Thursday, Feb. 18, Motiva's Port Arthur refinery alone emitted 118,100 pounds of pollutants, which is over three times the surplus pollutants it emitted in 2019, Reuters noted.
Article continues below advertisement
Many of these pollutants were emitted on Monday, Feb. 15, the day the storms began — for instance, in a span of under five hours on Monday, one Texas refinery (owned by Marathon Petroleum Corp) emitted 14,255 pounds of pollutants, per Reuters.
Article continues below advertisement
What is gas flaring? The polluting practice is common in Texas.
So why are refineries conducting gas flaring in the first place? Natural gas pockets often form and settle above oil in refineries, leading miners typically extract and sell that natural gas as a byproduct of the oil extraction process. However, in Texas, it's cheaper to simply get rid of that gas rather than sell it, so it's common practice for Texas miners to flare gas instead.
Article continues below advertisement
It's no surprise that Texas refineries resorted to the environmentally-damaging practice amidst the storms this month, especially considering arguments from companies that had they not flared the gas, their machinery would have been damaged. However, the cost of replacing broken machinery is nothing compared to the environmental costs of dealing with pollution from last week's gas flaring party.
Gas flaring disproportionately hurts BIPOC communities.
A 2020 study published in the journal Environmental Health Perspectives found that pregnant people who lived near nightly gas flares tended to have a 50 percent higher chance of giving birth prematurely (and other adverse birth outcomes), in comparison to parents who did not live in near gas flares.
Article continues below advertisement
The researchers only found a correlation between gas flaring and adverse birth outcomes in Hispanic women, who represented 55 percent of the study sample, which is a perfect example of environmental racism. Oil refineries and other polluting facilities (such as factory farms, landfills, and slaughterhouses) are typically built near BIPOC neighborhoods, unjustly causing public health issues amongst these communities.
The U.S. is one of the world's top offenders when it comes to gas flaring. For example, in 2018, the U.S., Iraq, Iran, and Algeria conducted more than half of worldwide gas flaring, as per the IEA.
Article continues below advertisement
People in Texas are still in need after the horrible storms last week — check out our list of places to donate to help Texas.