Travel Sustainably With These Low-Impact Luggage Brands
Traveling sustainably involves choosing a low-impact mode of transportation and much more, but start out small by buying sustainable luggage.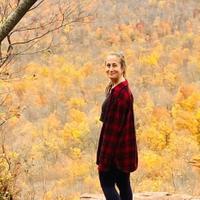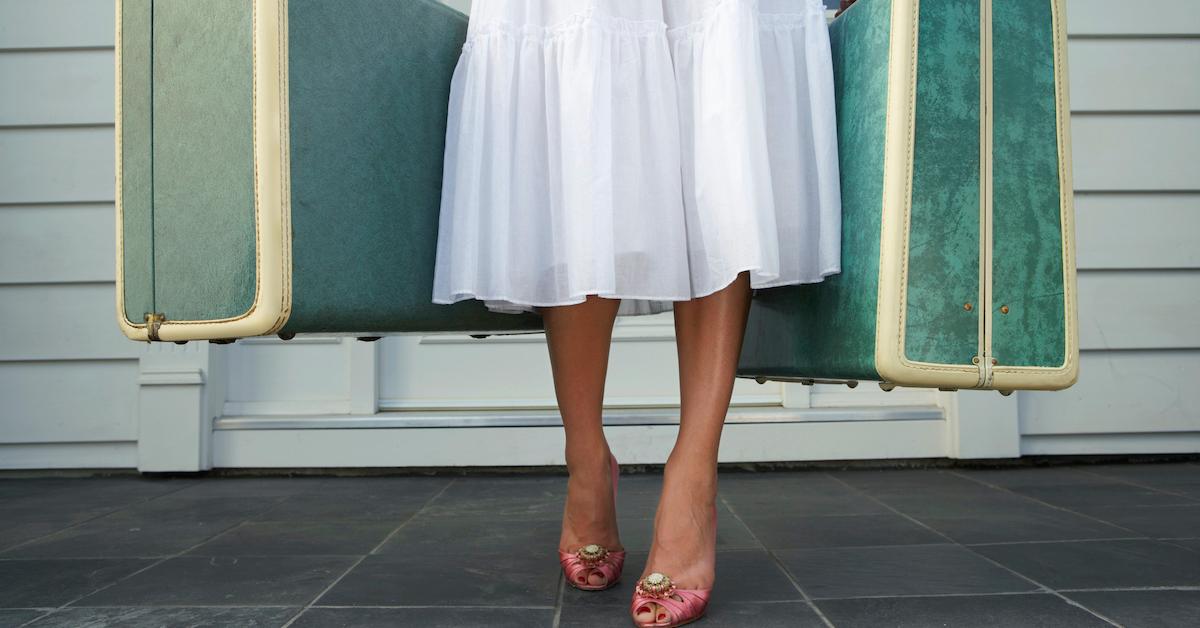 As travel is becoming increasingly more safe and socially acceptable, we're once again starting to find low-impact modes of transportation, book eco-friendly Airbnbs, and pack our bags for a highly anticipated vacation away from the home we've been sitting in for the last year and a half. But if you aren't yet equipped with sustainable luggage that suits your fancy, we've rounded up a few of our favorite eco-friendly travel brands, below.
Article continues below advertisement
Solo New York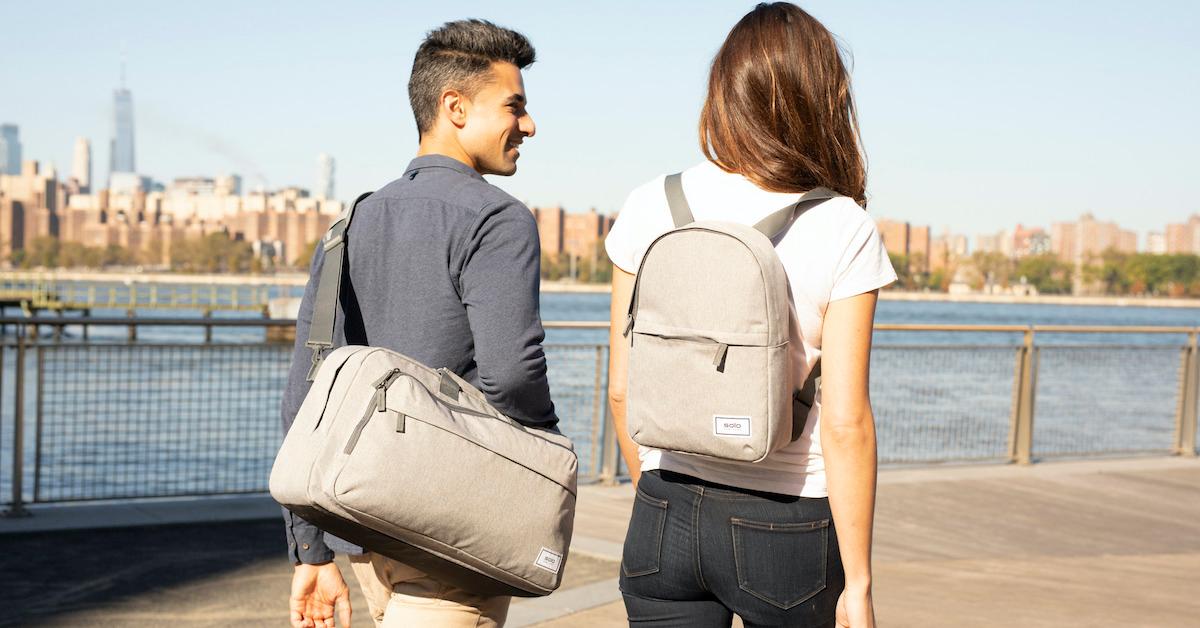 Solo New York is a U.S.-based bag manufacturer that's known for its sustainable and stylish bags, luggage, laptop cases, and tablet sleeves. As of 2020, the brand has eliminated 100 percent of its plastic packaging, using only Forest Stewardship Council (FSC) certified, recyclable, and biodegradable materials in-store and via delivery — this even includes all of the strings and clips of hang-tags you might find your new piece of luggage donning.
Additionally, the company also offers an extra eco-friendly line called Re:cycled Collection, which focuses on diverting PET bottles from landfills and waterways by using the bottles to make the fabrics that make up the bags. In 2020, the brand received the "Sustainability Initiative of the Year" award from the Business Intelligence Group, and the SEAL "Environmental Initiative Award" in 2021 for this incredible collection — it's certainly worth checking out if you're in the market for a new bag.
Article continues below advertisement
Paravel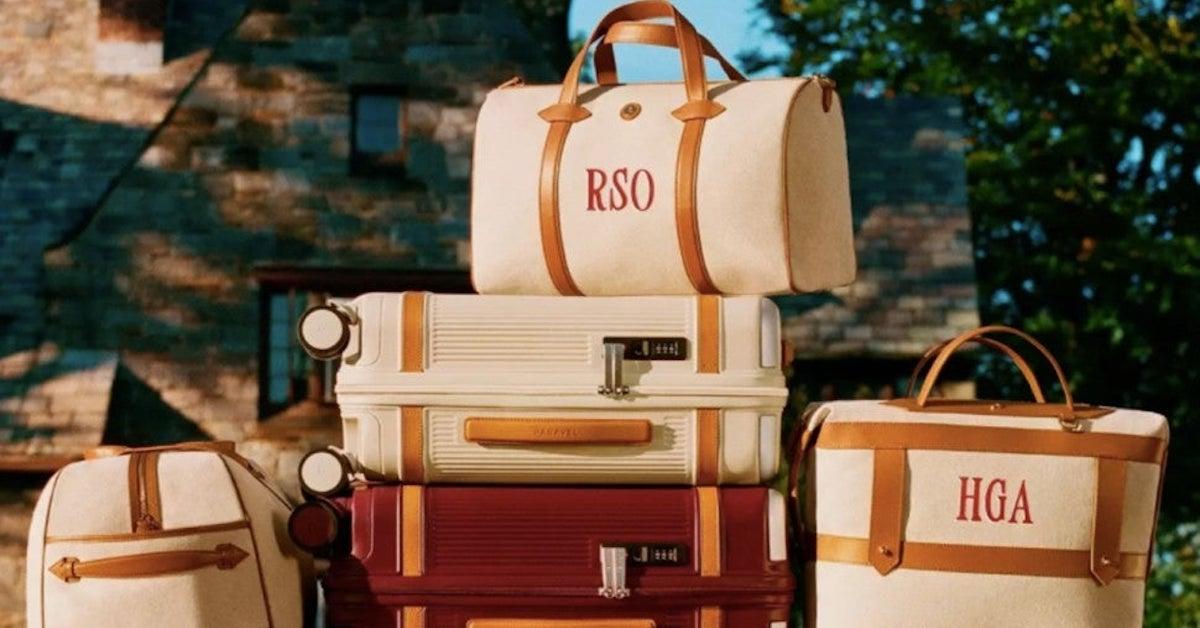 Paravel is an eco-friendly luggage brand that offers nylon backpacks, tote bags made from upcycled bottles, and carbon-neutral suitcases. By June 2021, the company is aiming to become the first 100 percent sustainable travel brand. The company is partnered with the Eden Reforestation Project, which has planted one tree for every order placed since December 2020, and it's currently in the process of going carbon neutral by offsetting emissions during production and delivery.
Article continues below advertisement
Adventurist Backpack Co.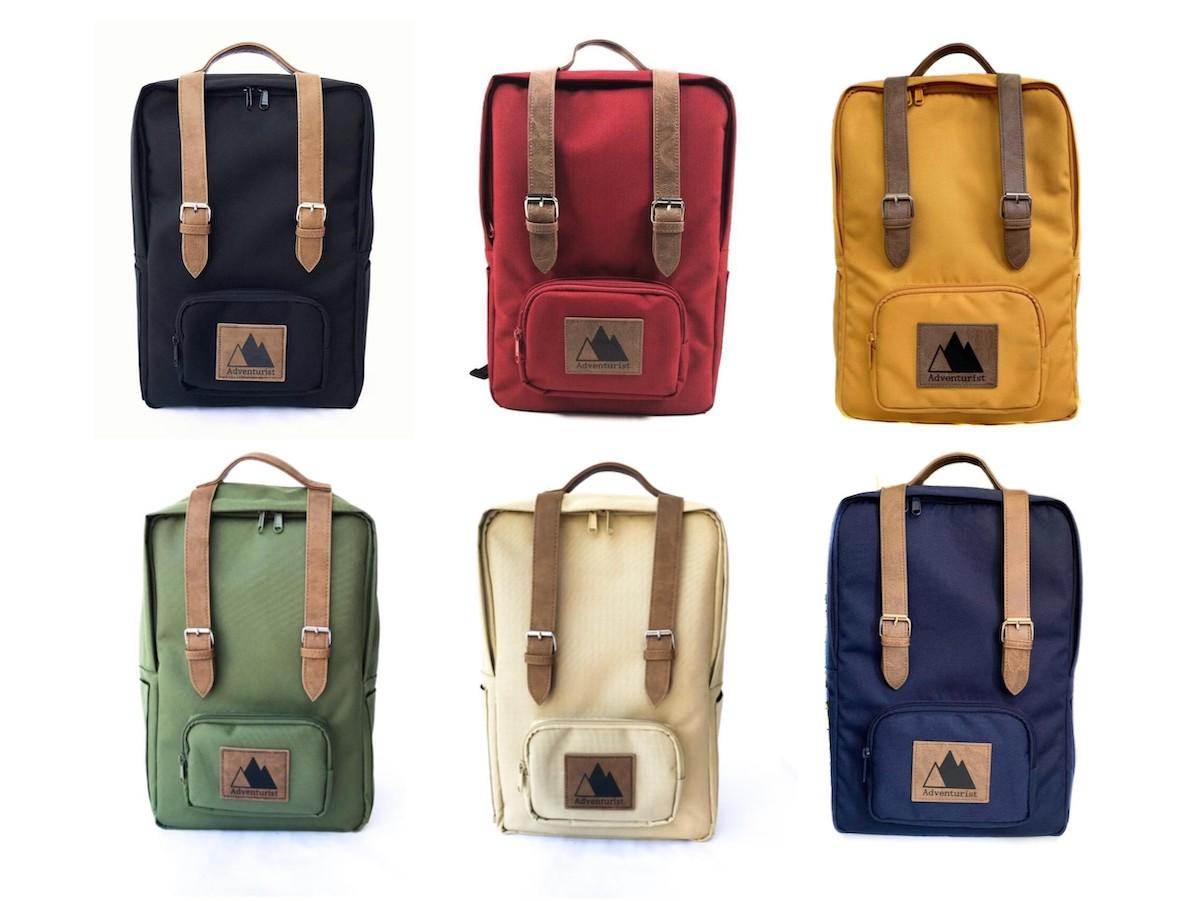 Adventurist Backpack Co. is a small business that manufacturers minimalist vegan backpacks and sells them at an affordable price. For each bag sold, the company provides 25 meals to families across the U.S., through its partnership with national nonprofit organization, Feeding America. Although many of them are cute, our favorite is definitely the Adventurist Classic — for $65, it's a fashionable and efficient pack that's weather and water-resistant, made from 1000D polyester and vegan leather.
Article continues below advertisement
Solgaard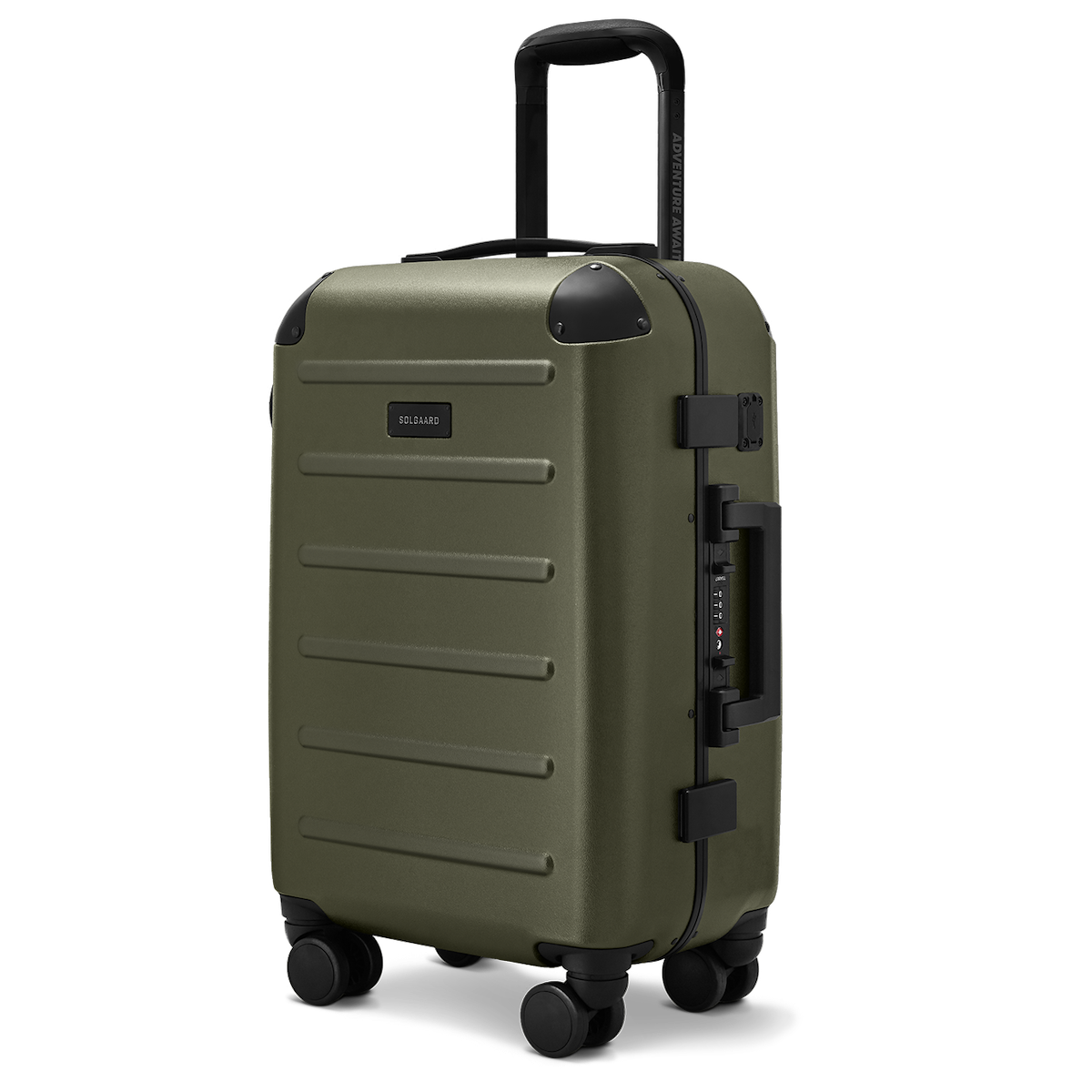 Solgaard is a sustainable luggage company that aims to cut down ocean plastic by 50 percent in the next four years. For each item sold, the company removes 229 plastic bottles in partnership with the Plastic Bank and upcycles them into a wide variety of products, from carry-on rolling bags, to checked suitcases, wallets, briefcases, and beyond. The Trunk Check-In Closet ($345) features an indestructible recycled polycarbonate scratch-resistant and waterproof exterior shell for extra protection.
Article continues below advertisement
Fjällräven
Fjällräven is a slow-fashion luggage brand that prides itself on making long-lasting backpacks, duffles, gear, and clothing. The company uses organic, renewable, and recycled fabrics whenever they can, and avoids harmful chemicals by following the Swedish Chemicals Group for updated information. The company is also fluorocarbon-free as of 2012. The company recently released its first fully upcycled collection called Samalaren, and our favorite item of all time is the Greenland Duffle ($170).
Article continues below advertisement
Dagne Dover
Dagne Dover makes its line of bags — which are mostly vegan — with no toxic dyes. The company reuses scraps for samples, and Repreve, which comes from recycled plastic bottles, for all of the bags linings and dust bags. The brand is relaunching its line of camel-colored duffles, totes, and fanny packs for August 2022, and we're kind of obsessed.
Article continues below advertisement
Find one secondhand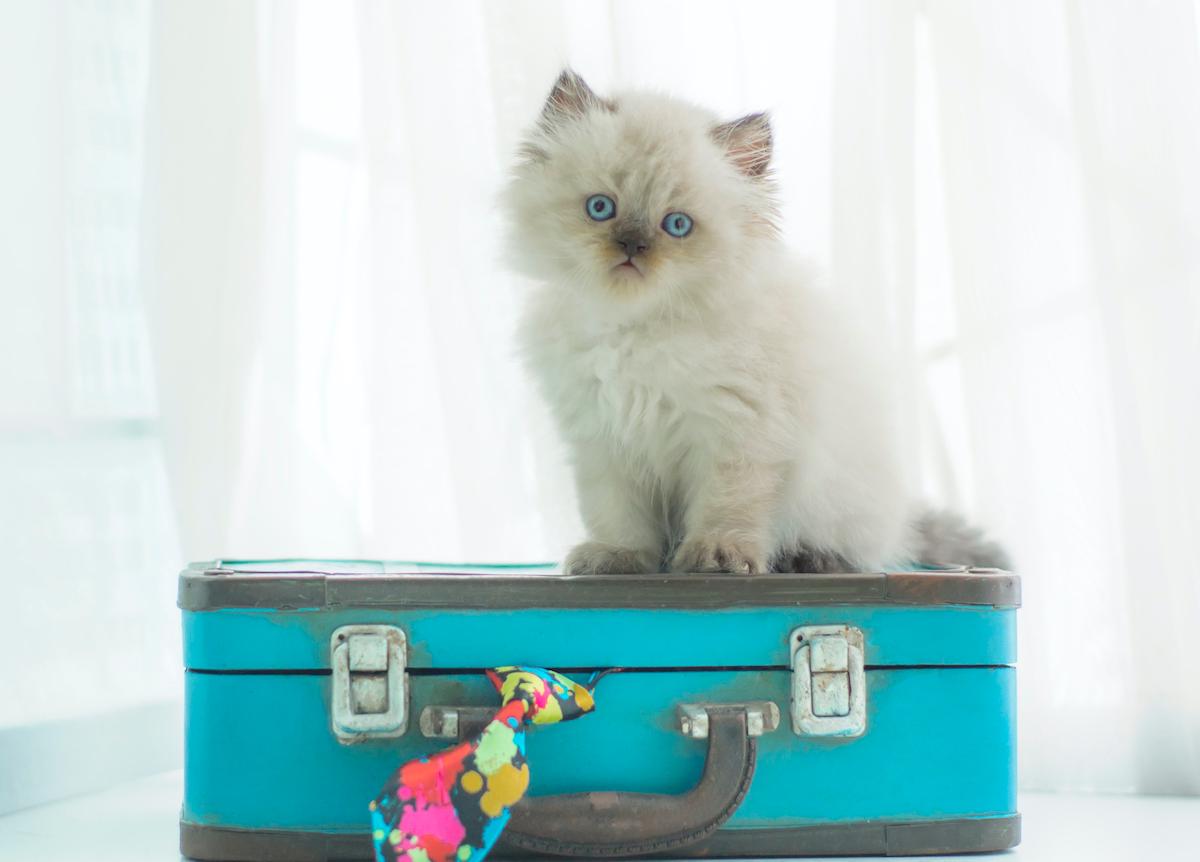 Although absolutely we love the smell of a brand new backpack or a shiny new suitcase, we hope you'll consider perusing your local thrift shops, Facebook Marketplace, Depop, or Poshmark for a new piece of luggage. Everyone knows that a vintage briefcase or an old-fashioned book bag is far more stylish than anything you'll end up finding at your local mall (or online), anyway.
This article, originally published May 11, 2021 has been updated.