How to Foster New Generations of Global Citizens Through Travel
Here's how to incorporate sustainable tourism practices through travel.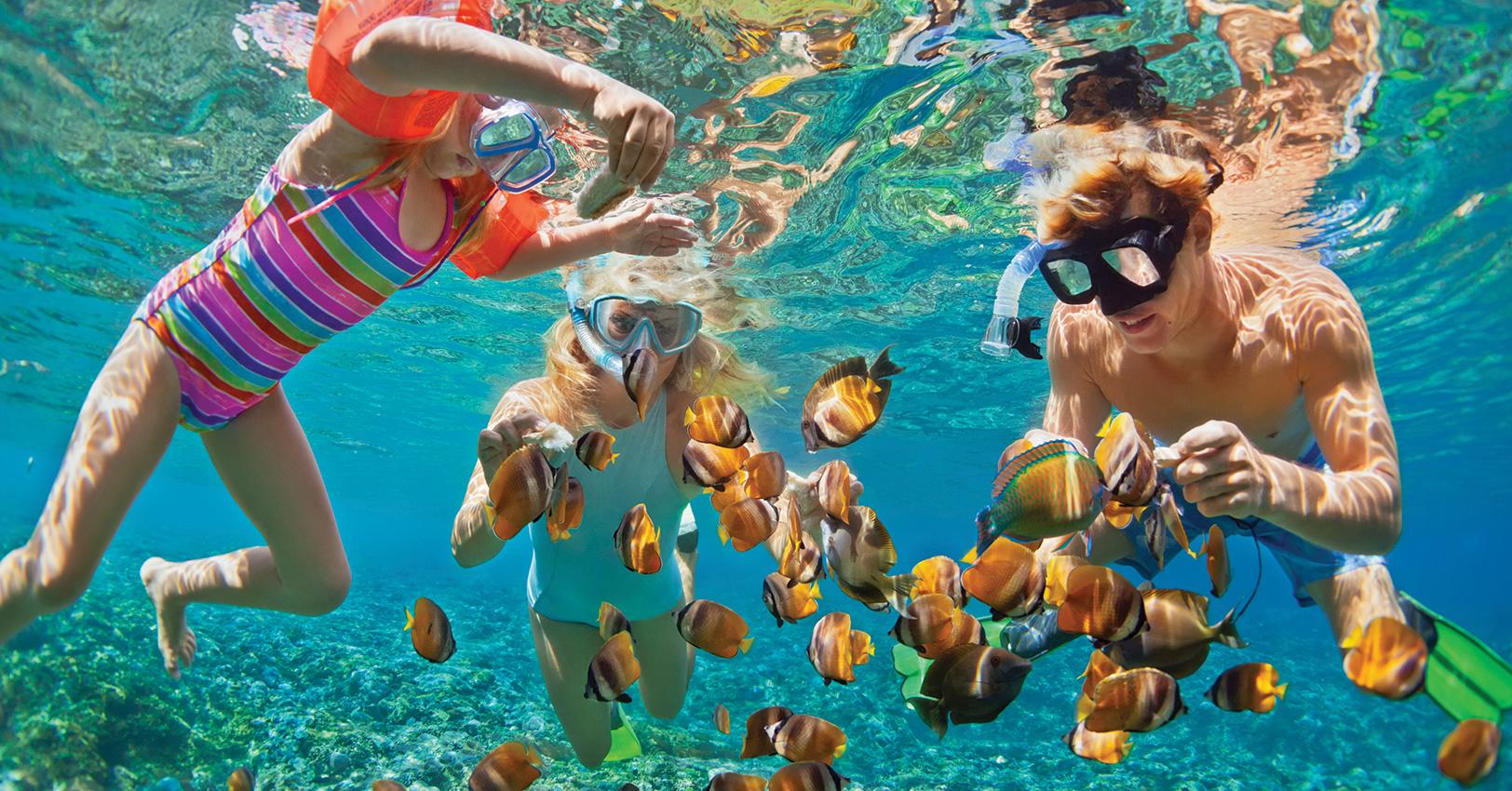 When summer is on the horizon, many families begin planning their warm weather travels, whether that means hitting the beach, visiting a historic European city, or getting outdoors to take in a national park or trek through a remote rainforest.
Article continues below advertisement
The benefits of incorporating some of the practices of sustainable tourism into those plans are many, but misconceptions can sometimes cause families to shy away from the concept. So let's clarify a few things.
Sustainable tourism loves family travel
Put simply, sustainable tourism creates better places for people to live in and visit. It means that visitors respect the local cultural heritage of a place and its surrounding natural environment.
Article continues below advertisement
According to the Family Travel Association, family travel represents 30 percent of the entire leisure travel market and is the fastest-growing segment in the travel industry. Those numbers mean that it's even more crucial for families to make an effort to travel sustainably.
Within families, that means it is up to the adults to foster a sense of responsibility in a new generation of global citizens and environmental stewards. Traveling with kids in a sustainable way not only teaches them to respect and appreciate the world around them, it encourages them to perpetuate those practices.
Here are some ways to bring sustainability into your family travel plans.
Article continues below advertisement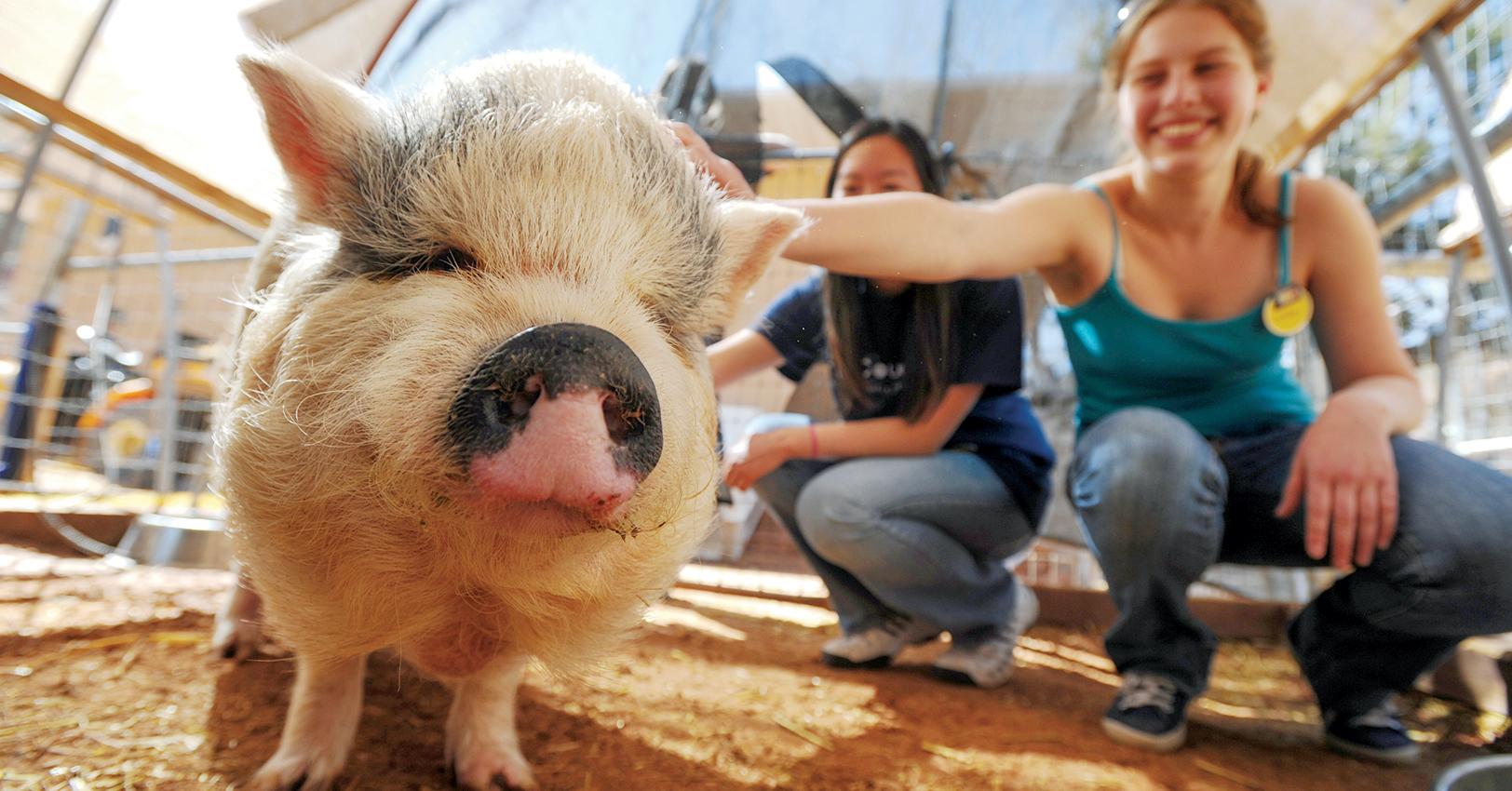 Choose wisely
If you'll be traveling by plane, for example, research carbon offset programs. Delta, one of the first airlines to offer this, allows its customers to donate to one of three Nature Conservancy carbon-offsetting projects. A handy carbon calculator determines the environmental impact of a trip and then provides links to offsetting options.
Article continues below advertisement
Where you stay and eat during your trip are other major travel decisions. Opting to patronize locally-owned hotels and restaurants helps ensure your tourism dollars benefit independent proprietors rather than large, international corporations. Also, smaller establishments often open doors to members of the surrounding community, letting you and your children delve more deeply into local culture and customs, creating richer – and more memorable – experiences for everyone.
One company that sets a great example for tapping local talent is UnCruise Adventures, which runs small-ship itineraries throughout the world and seeks to make meaningful connections between its guests and the cultures and communities it visits. UnCruise also takes pride in assembling teams of experts that hail from several of the places to which they journey. These crew members have intimate connections to the stops along the way, which allows them to share information that goes far beyond the superficial.
Article continues below advertisement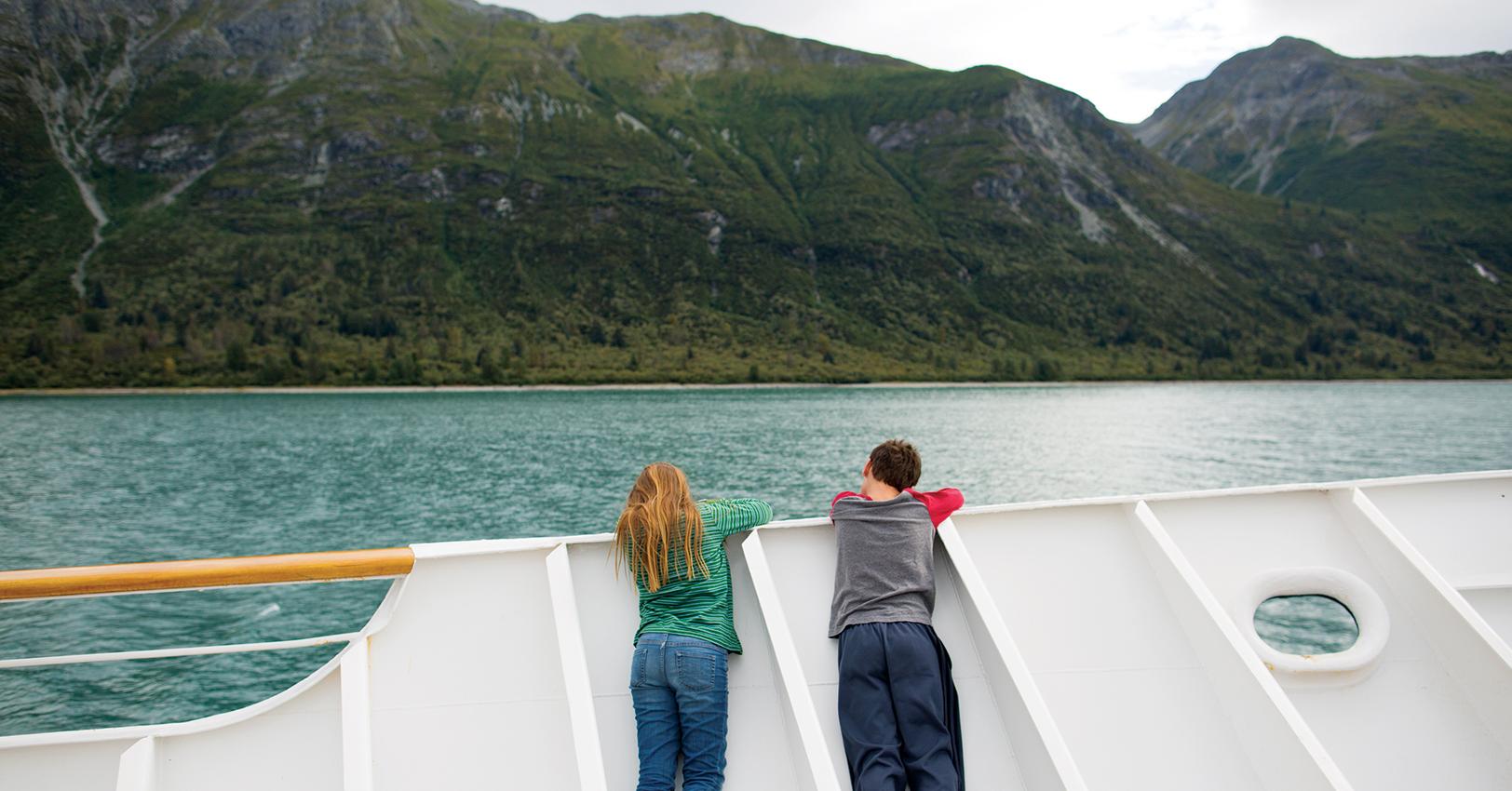 Give back
Diligence about channeling your vacation dollars into local businesses is important for the local community too. One way to do this is by purchasing souvenirs from artisan collectives or family-owned and -operated shops, not mass-produced knockoffs from foreign factories. Buying directly from craftspeople and small businesses puts you in possession of a unique piece of a place that will serve to reconnect you and your kids to the trip long after it's over.
Article continues below advertisement
Forgoing the services of large tour operators employing non-local leaders in favor of local guides is another way to gain an authentic look at a place while giving back to the people who live there. A large travel company usually cannot deliver the insights that a long-time resident can. Oftentimes, the pride and passion of regional guides is palpable, contagious, and more easily adapted to kids' interests.
Volunteering as a family while on vacation has grown in popularity, but caution is required when choosing activities. While studies continue to reveal that some travel volunteer programs do more harm than help, many reputable organizations do exist and are family-friendly too.
One excellent option is the Best Friends Animal Society's sanctuary in Kanab, Utah. Kids ages six and up can volunteer alongside their parents or guardians to help with the care and socialization of rescue animals, from rabbits, cats, and dogs to horses and even parrots while they await their forever homes. Each animal area has its own minimum age requirements, so check ahead when registering to volunteer.
Another interesting organization that helps kids understand the value of giving back is Pack for a Purpose, which identifies the needs of communities around the world and offers detailed lists of items that travelers can pack and donate when staying at participating hotels and resorts.
Article continues below advertisement
Do your homework
To prepare for a family trip, research and discuss together the culture, heritage, and local customs of the places you'll be visiting. Watch documentaries, borrow library books, or study a new language, since greeting people in their native tongue can go a long way toward deepening your travel experiences.
Article continues below advertisement
A great place to start is Lonely Planet Kids. Long known for producing books that inspire travelers to explore deeply, Lonely Planet has created a high-quality library of guides for young readers that includes everything from armchair travel to foreign language study and details about amazing places like the Great Wall of China. National Geographic Kids also publishes books, magazines, videos, apps, and a website packed with information to help inspire junior adventurers.
Learning about regional cuisine and sampling traditional foods before your travels is another way to prepare for an upcoming family adventure, especially if the kids are not courageous eaters. Perhaps your travel dates coincide with a festival or celebration in which you can take part. Take the time to research, for example, if there is any special dress etiquette you should know about.
Whatever you do, be respectful of cultural practices, natural spaces, and heritage sites. Model the importance of that behavior for your kids both before and during your travels. One of the best parts of travel is becoming immersed in a new culture. Do so in a way that honors and respects the people and places you visit.
Article continues below advertisement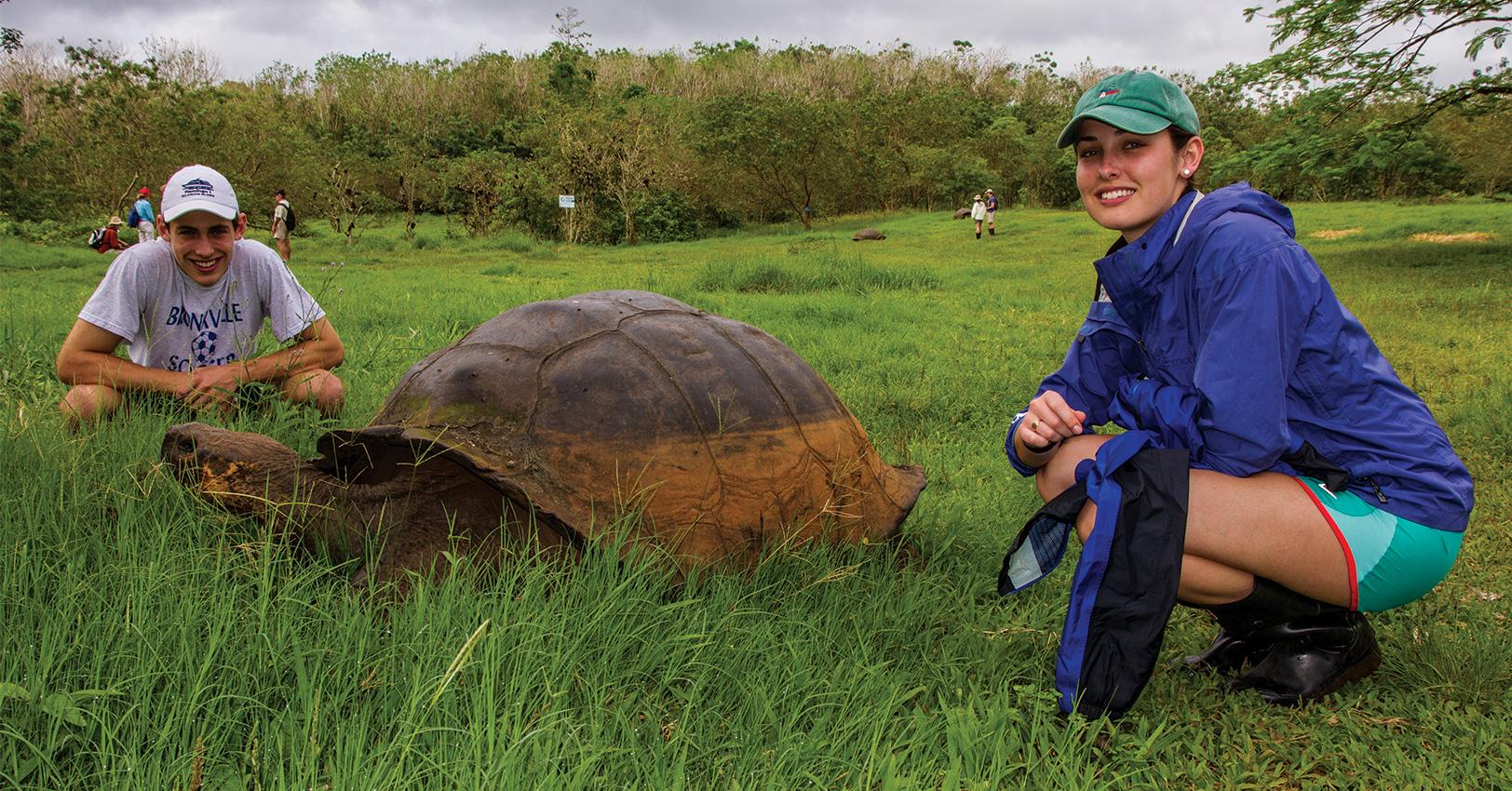 Be eco-conscious
Traveling sustainably means treading lightly. Be conscious of your impact on the environment and your consumption of resources when you travel, especially in places where supply may be limited. Book your stays with hotels that have green initiatives like renewable energy, responsible waste management, and sustainable building materials, and eat at restaurants that serve seasonal cuisine and source ingredients from local farmers and producers.
When choosing activities, avoid putting animals in harm's way or interacting with them like they are there for human entertainment. Even if kids will be delighted, elephant rides, dolphin swims, and animal shows should be out of consideration.
When the term "ecotourism" was coined a generation ago, the mantra was "take only photographs, leave only footprints." It's a maxim well worth subscribing to today and teaching to the next generation.