California Bill Prohibits Circuses From Using Wild Animals
The California Assembly just passed a bill that will ban circuses from using wild animals.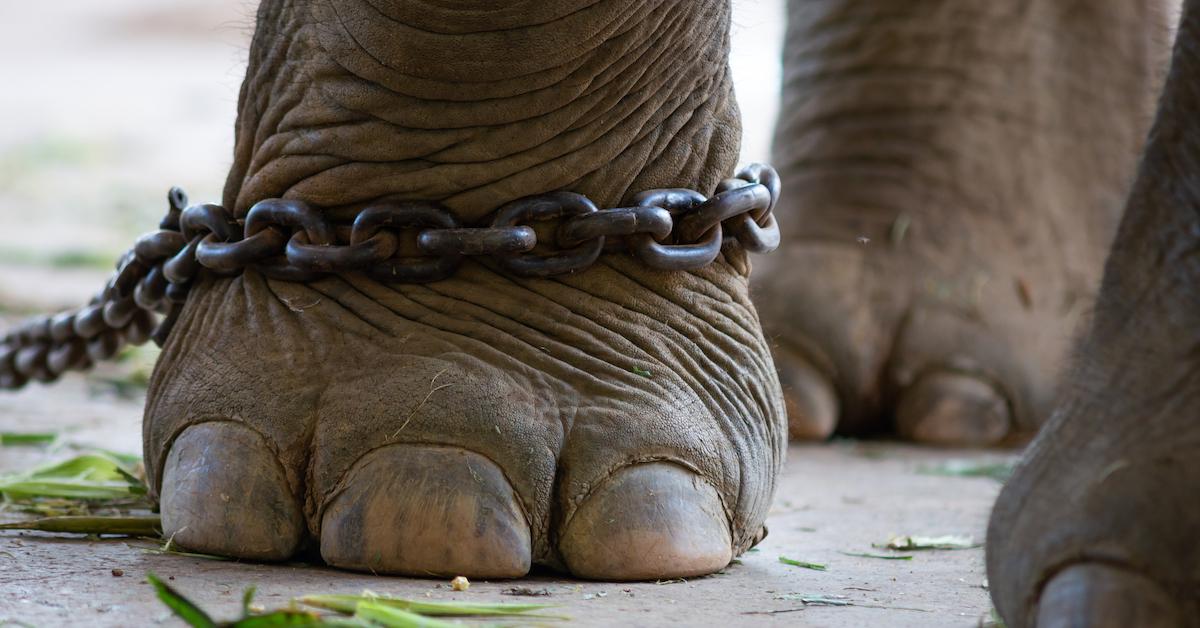 California has finally passed the Circus Cruelty Prevention Act, effectively banning anyone in the state from using wild animals in circus acts. PETA shared the news this week, celebrating the California lawmakers who passed the bill.
Article continues below advertisement
Senator Ben Hueso, a Democrat representing California, authored the the Circus Cruelty Prevention Act, officially known as SB 313. The bill was co-sponsored by PETA and Social Compassion in Legislation (SCIL), with additional support from Animal Defenders International (ADI). Sen. Hueso first introduced the bill in February, when the California's State Senate unanimously voted in its favor. This week, the bill passed in the California Assembly 56-13.
Now, the bill just needs a signature from California Governor Gavin Newsom, a representative for PETA tells Green Matters. Assuming he signs the bill into law, it will take effect Jan. 1, 2020. As VegNews noted, this will make California the third U.S. state to ban wild animal circuses, following in the footsteps of New Jersey and Hawaii.
Article continues below advertisement
"California is the wildlife state. Its topography and climate have produced an amazing diversity of habitat and a diverse array of both plant and animal species — more than any other state in the U.S.," Senator Hueso said in a statement shared by PETA. "There is no need here, or anywhere, to support traveling animal acts that take these precious creatures out of their natural habitat and place them in dangerous conditions. I thank my colleagues in the Assembly for stepping up to move us one step closer to banning these shows statewide and ending these animals' suffering once and for all."
Article continues below advertisement
The Circus Cruelty Prevention Act would ban anyone in California from "sponsoring, conducting, or operating a circus" that uses any animal — except for domestic dogs, cats, and horses. Basically, circuses will still be able to skirt around this legislation by training domesticated dogs, cats, and horses to perform circus tricks. It's an amazing step that commonly-used wild and exotic animals such as lions, tigers, bears, elephants, and camels will be protected from the cruel treatment that circus animals experience, but hopefully in the future, dogs, cats, and horses will receive the same protections.
Article continues below advertisement
SCIL founder and president Judie Mancuso applauded the bill finally passing, and noted that it's a significant step towards eventually prohibiting circuses from using any animals. "Once again, we received huge support for vital legislation that will save animals from torture and death," Mancuso said, according to PETA. "Public demand for cruelty-free circuses is growing nationwide, and today, California moved one step closer to completely banning the inhumane use of animals in circuses."
In circuses, animals are bred and forced to live in captivity; cruel and painful training methods are often employed to teach them tricks that are unnatural to their species; and they have to live in small cages and travel around the country in cramped tractor trailers, according to PETA. With so many animal-free circuses all over the world, there's really no reason to support a circus that uses animals.
This past May, a group of lawmakers presented the Federal Circus Bill, aka the Traveling Exotic Animal and Public Safety Protection Act (TEAPSPA), to the House of Representatives. As an amendment to the Animal Welfare Act, TEAPSPA would prevent circuses all across the U.S. from using exotic or wild animals in traveling circus acts for more than six months out of the year. The amendment still awaits approval — but the fact that there are so many efforts to protect animals from being subjected to inhumane lives in the circus industry shows that a future where all circuses are animal-free is certainly possible.