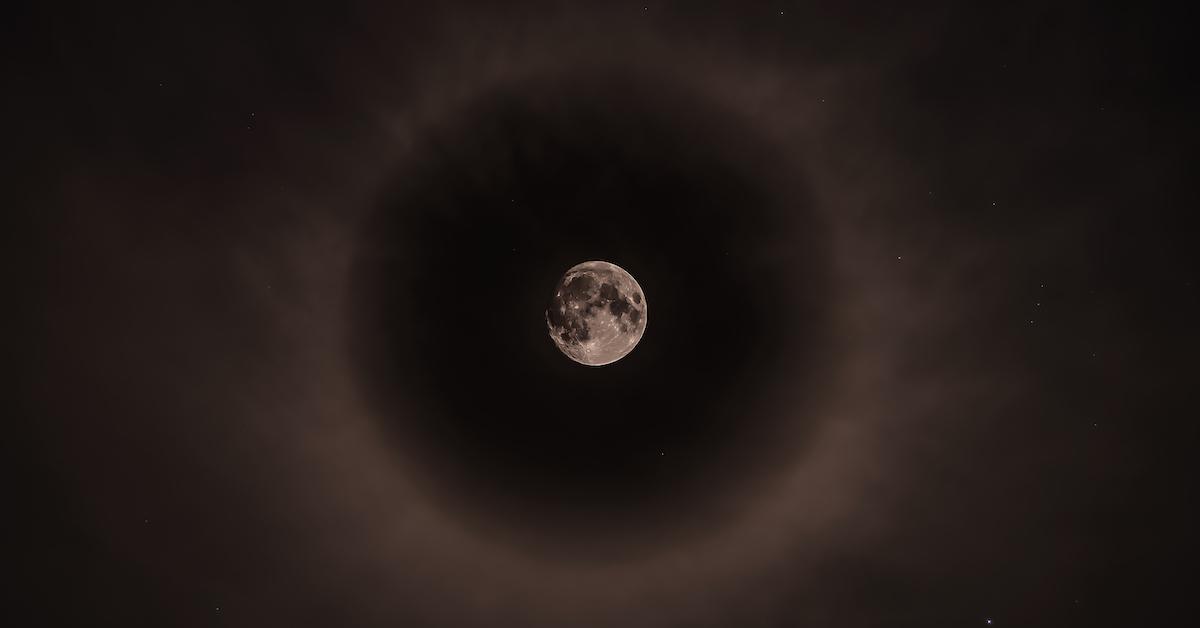 Why Was There a Ring Around the Moon? November's Moon Ring, Beaver Moon, and More, Explained
While most of us are just doing our best to survive the COVID-19 pandemic this week, the moon is absolutely thriving. In the wee hours of Monday, Nov. 30, many people looked up to notice a mysterious ring around the full celestial object, leaving many wondering: Why was there a ring around the moon?
Article continues below advertisement
On top of all that, late Sunday night and early Monday morning also brought a full moon, a Beaver Moon, and a lunar eclipse. Curious about the moon's striking behavior this week? Read on to learn more about it.