New Radio Images of Jupiter's Third Largest Moon, Io, Have Resulted in Incredible Findings
Recent images of Jupiter's third largest moon, Io, have been revealed, and between various colors and massive volcanos, they are seriously astounding.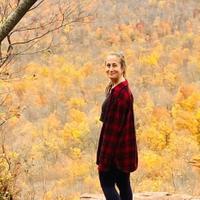 The fifth planet from the sun, Jupiter, has a total of 79 moons, which — if you think about it — is pretty astounding on its own. But the notoriously fiery planet's third largest moon, Io, was recently captured through radio imaging at Atacama Large Millimeter/sub-millimeter Array of telescopes (ALMA), and the photographs captured show how its unusual amount of volcanic activity has affected Io's atmosphere as a whole.
Article continues below advertisement
These are the latest findings regarding Jupiter's most fascinating moon, based on ALMA's latest and greatest radio-imaged photographs. In the name of outer space, we're seriously geeking out right now, so take a look at the video, below, to see what all of the excitement is about.
Article continues below advertisement
Io's atmosphere seems to have been created by the constant eruptions of its hundreds of volcanoes.
Jupiter's surface is covered in over 400 volcanoes total, as per a press release, and its eruptions are sometimes visible from Earth, reaching dozens of miles high. ALMA's latest images — which are going to be published in the Planetary Science Journal — show how the volcanic activity affects Io's atmosphere. It's unusually colorful, boasting hues of yellow, white, orange, and red, which is apparently due to volcanic gases such as sulfur dioxide, sulfur monoxide, and potassium chloride.
The gases emitted from the volcanoes appear to freeze at Io's surface, which generally maintains a balmy temperature of -230 degrees Fahrenheit. Io is completely encompassed in sulfur dioxide gas, and its atmosphere is far thinner than Earth's. Scientists don't know if the atmosphere has been entirely created by the gas emitted from the volcanoes, or if it comes from the moon's surface, and is converted from solid to gas when it faces sunlight.
Article continues below advertisement
"When Io passes into Jupiter's shadow, and is out of direct sunlight, it is too cold for sulfur dioxide gas, and it condenses onto Io's surface," said Statia Luszcz-Cook, study coauthor and observational astrophysicist at Columbia University, in a statement.
"During that time we can only see volcanically-sourced sulfur dioxide. We can therefore see exactly how much of the atmosphere is impacted by volcanic activity."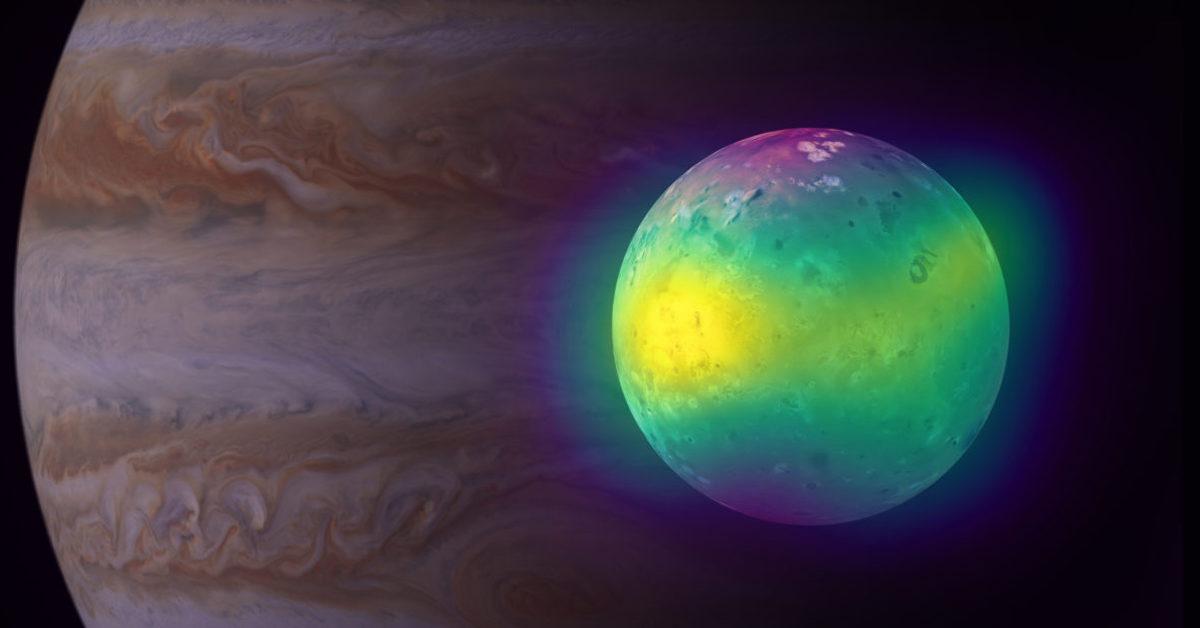 Article continues below advertisement
Io's gaseous atmosphere becomes destabilized on a regular basis, its orbit of Jupiter.
ALMA's new images of Io also show the atmosphere regularly changes. According to CNN, when Io passes through Jupiter's shadow during its 42-hour orbit, the moon's surrounding cloud of sulfur dioxide appears to fall apart entirely, collapsing in the shade of the massive planet. However, when it re-enters into the sunlight, the gaseous atmosphere appears to return.
Needless to say, Jupiter's most interesting moon is a truly incredible phenomenon, which will definitely will not be visited by human life anytime soon. Scientists will, however, continue researching Io's one-of-a-kind atmosphere to see how it progresses — or stays the same over time — despite its unstable way of being.
"By studying Io's atmosphere and volcanic activity we learn more about not only the volcanoes themselves, but also the tidal heating process and Io's interior," Luszcz-Cook explained.