NASA Took Satellite Images of the West Coast Wildfires From Outer Space — See the Photos
NASA captured satellite images from outer space of the wildfires currently ravaging the West Coast.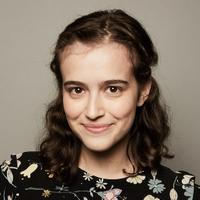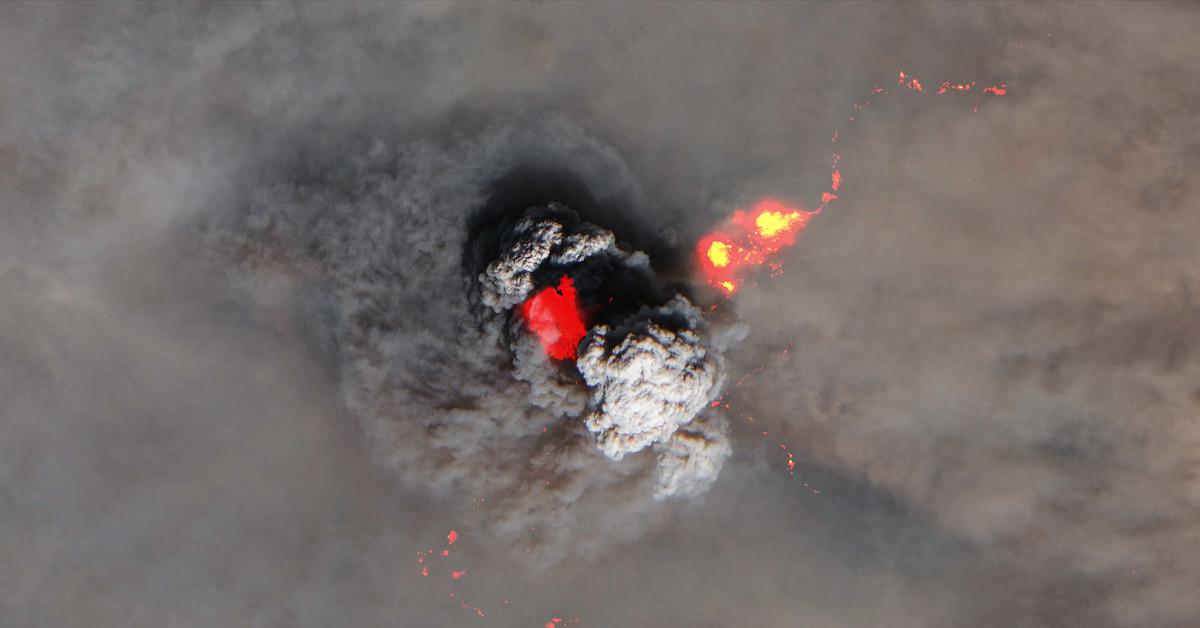 As wildfires tear through the West Coast of the U.S., people across the nation have been gripped by photos of orange skies and smoky air over San Francisco, Portland, and many other cities. And while those photos were certainly shocking, perhaps even more staggering are satellite images taken of the West Coast wildfires from outer space by NASA during the second week of September.
Article continues below advertisement
The West Coast wildfires can be seen from outer space.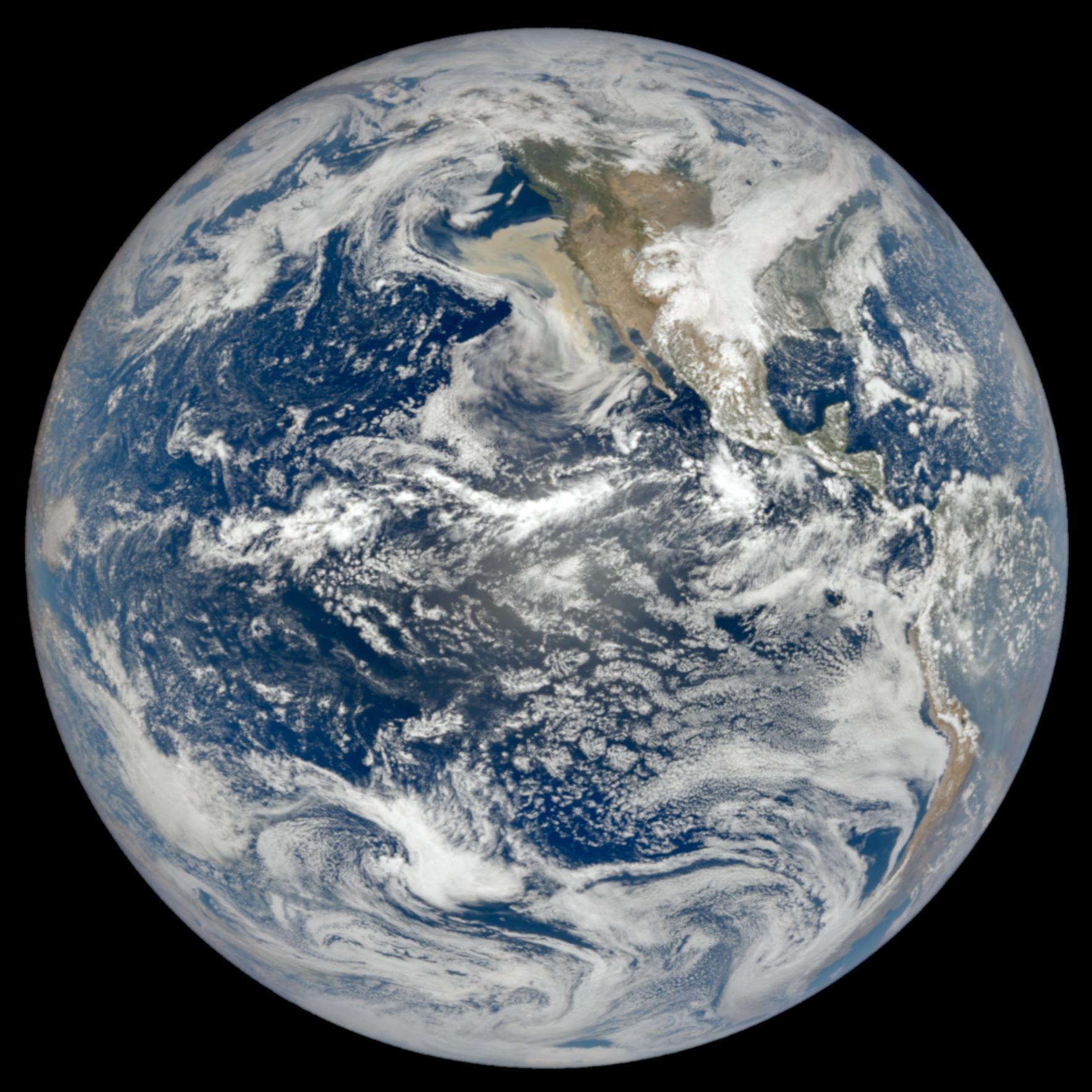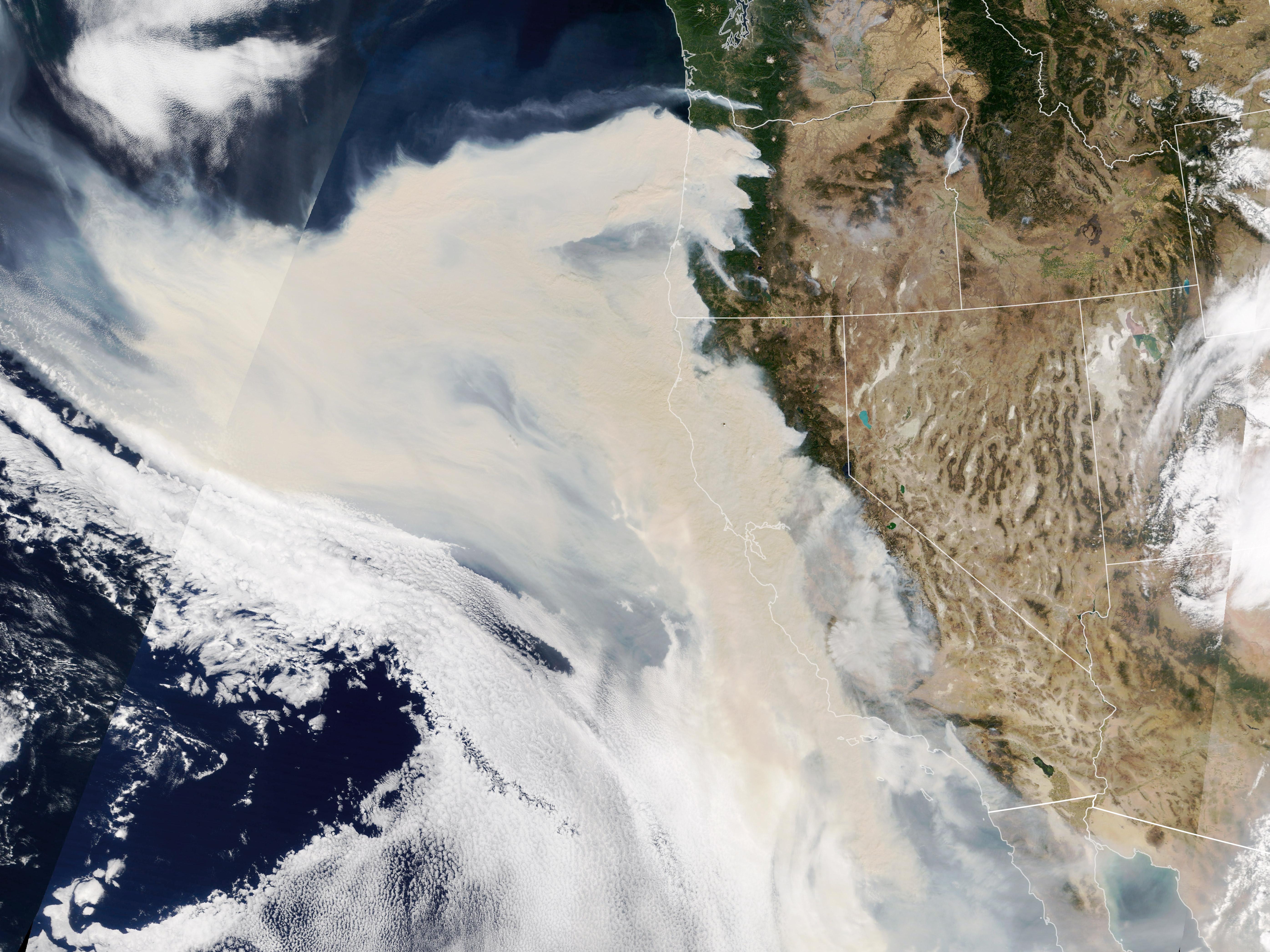 Also on Sept. 9, the Moderate Resolution Imaging Spectroradiometer (MODIS) on NASA's Terra satellite took the above shot of the West Coast, where "thick smoke streaming from a line of intense fires" across California and Oregon stands out.
Article continues below advertisement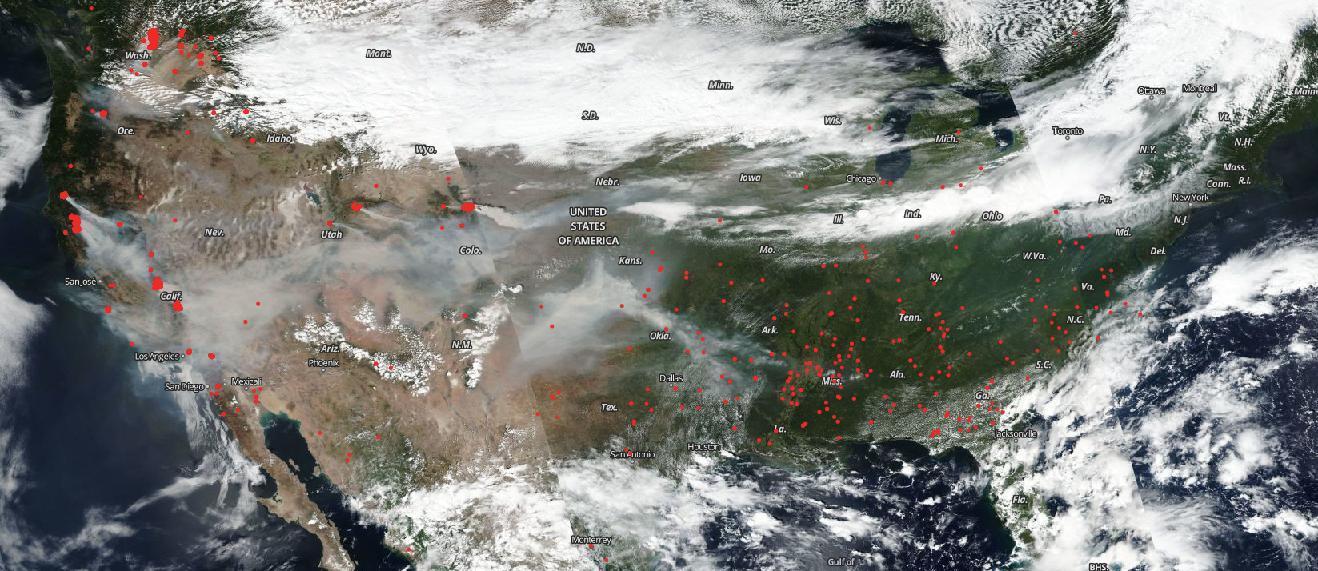 On Sept. 7, NOAA/NASA's Suomi NPP satellite captured images of the entire U.S., where a smoky haze can be seen covering the West Coast, with thinner hazes covering land as far as the East Coast. In the above image, the red dots represent fires.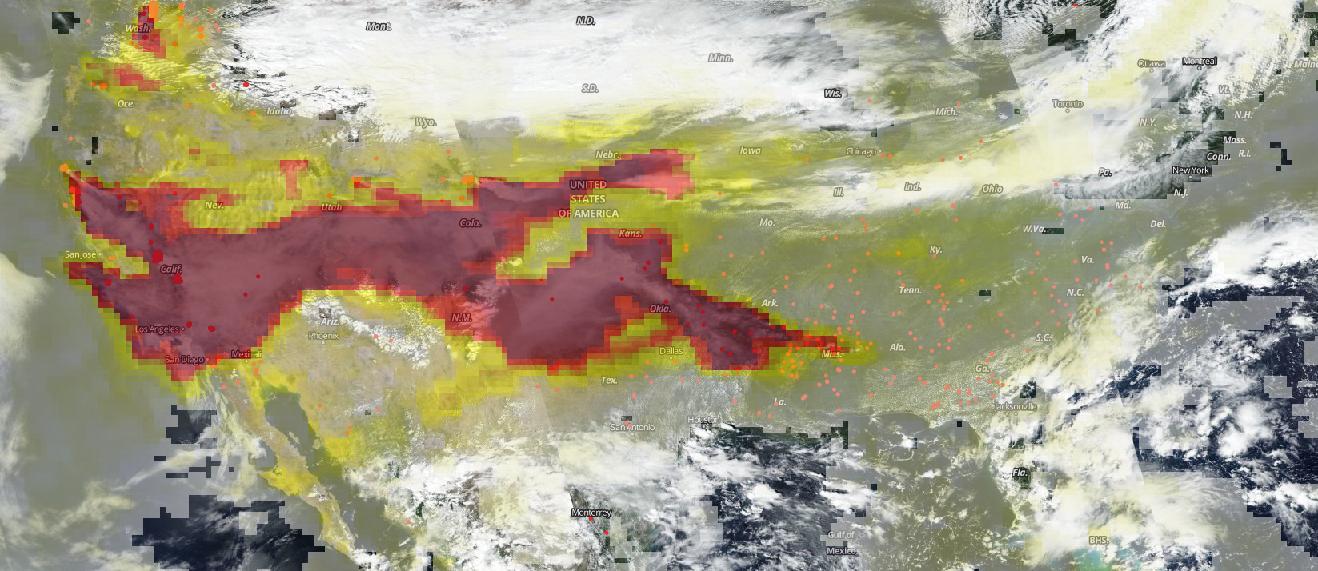 In the above image, also taken on Sept. 7, the darker the color, the heavier the concentration of aerosols in the area. These aerosols, caused by the wildfires, can reduce visibility and cause negative health impacts for humans. According to the EPA via NASA, high aerosol concentrations in the air can affect the central nervous system, the reproductive system, and the cardiovascular system, proving that these wildfires are not only a climate hazard, but also a public health hazard.
Article continues below advertisement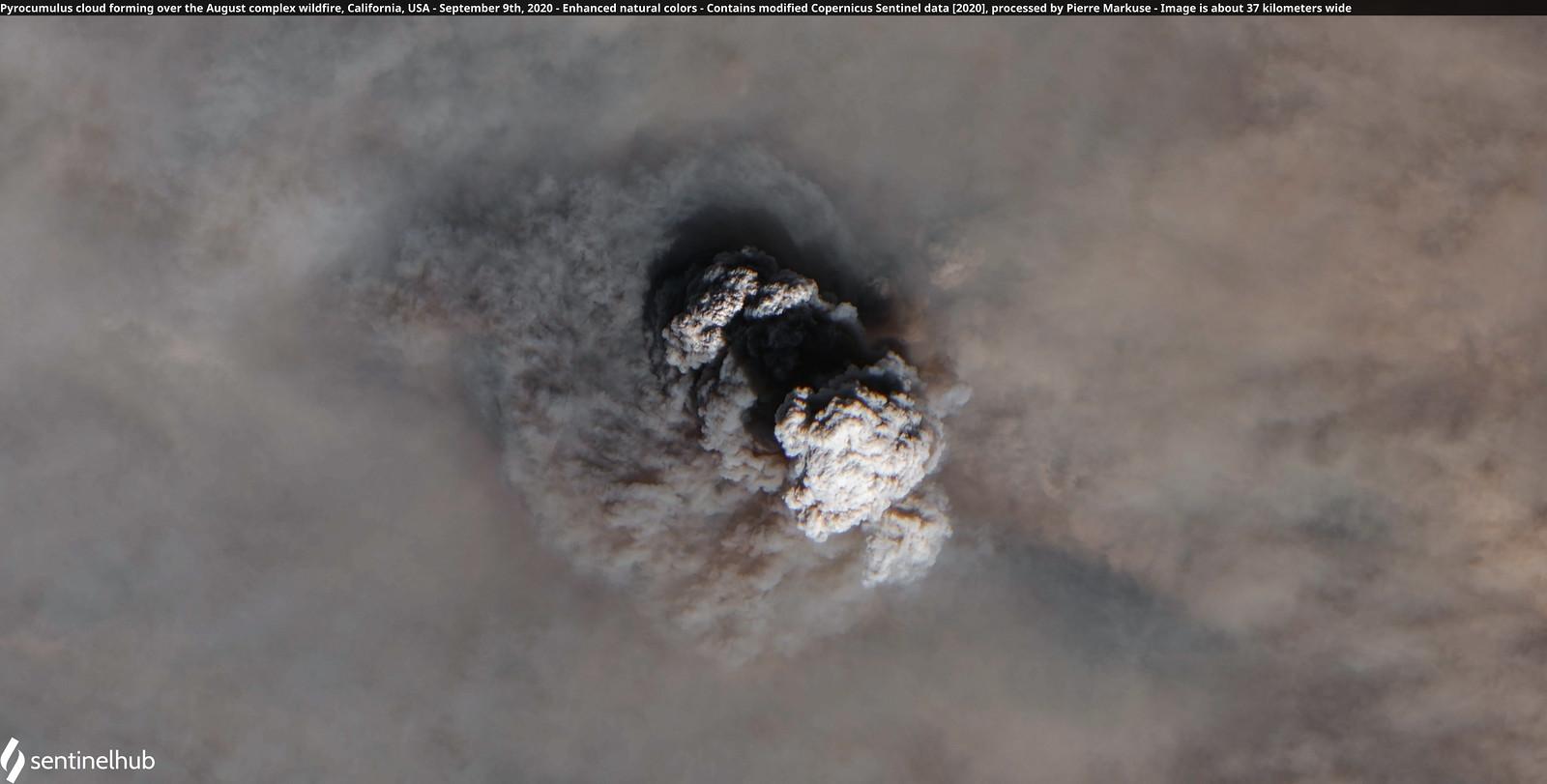 What is a pyrocumulous cloud?
A pyrocumulus cloud, also known as a flammagenitus cloud, is essentially a fire cloud.
When a wildfire (or another hot event, such as an erupting volcano) heats the Earth's surface so intensely, it creates strong air currents that thrust water vapor and ash upwards, which sometimes results in the formation of a pyrocumulos cloud, according to The Weather Guys.
Article continues below advertisement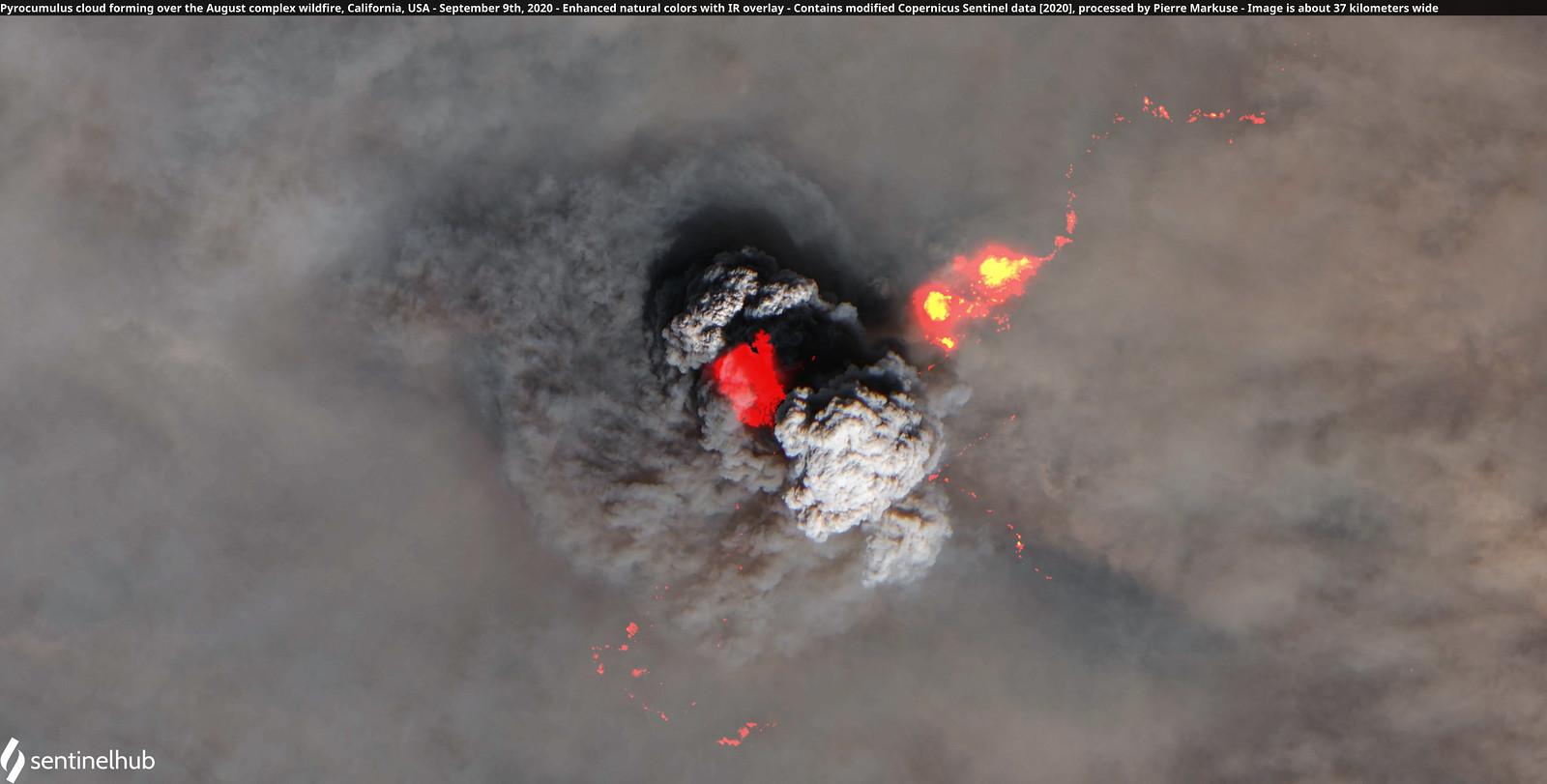 The above shot is actually the same as the one before it, but with added infrared (IR) overlay to some of the wildfire's hot spots hidden beneath the pyrocumulus cloud, according to Pierre Markuse, the photographer responsible for the images.
The West Coast Wildfires and Climate Change