Kick Off October 2020 by Gazing at the Gorgeous Harvest Moon
October's full Harvest Moon is expected illuminate the sky this week, but what does that mean? Stay tuned for details regarding this rare phenomenon.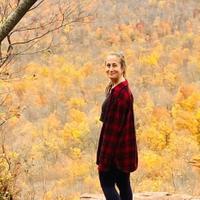 Although Halloween is effectively canceled this year, few things are more satisfying than getting to witness a full moon during "spooky season," and in October 2020, mother nature is blessing us with not one, but two full moons. And while celebrating the start of fall with two full moons is a complete autumnal blessing on its own, a rare natural phenomenon called the Harvest Moon will be kicking off the spookiest month of the year when it rises on the evening of Oct. 1.
Article continues below advertisement
Here at Green Matters, we've been anticipating the elusive Harvest Moon for several weeks now, so if you aren't totally in-the-know regarding the gorgeous natural happening, we're delving into what it means, and how you can take a howl at it — er, snap some photos of it — for yourself, regardless of where you are.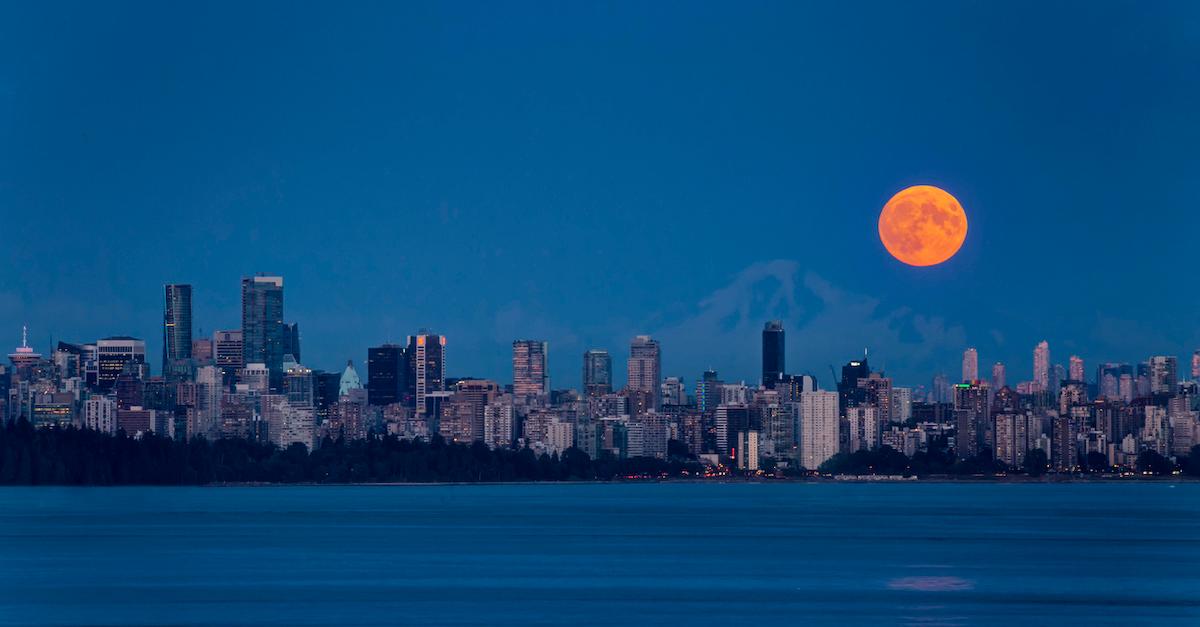 Article continues below advertisement
What is a Harvest Moon? It only comes once a year.
The "Harvest Moon" refers to the full moon that rises within closest proximity to the autumnal equinox, according to CNN, which means Planet Earth only witnesses one every year. Usually, the Harvest Moon rises in September, but in 2020, September's full moon rose too early, which is why the Oct. 1 full moon has officially snagged 2020's "Harvest Moon" title, only a week after the Sept. 22 equinox.
Why is it called a Harvest Moon? The origins date back hundreds of years, according to Delish. Every year, the moon rises for an average of 50 minutes later, but closer to the autumnal equinox, it rises 30 minutes later. That means there's more moonlight earlier on, which was beneficial when farmers would harvest their crops late at night.
Article continues below advertisement
What can we expect to see from the 2020 Harvest Moon? What is the best way to see it?
The 2020 full Harvest Moon will technically be the second smallest moon of the year, but according to EarthSky, it's going to look bigger and brighter than any other. It's also going to appear orange just after sunset when it moves closer to the horizon, somewhat resembling a massive jack-o'-lantern in the sky. It will reach "peak illumination" around 5 p.m. ET, so break out some wine and cheese, and maybe a few witchy spells. Why not?
Article continues below advertisement
You'll be able to see the Harvest Moon no matter where you are, but it will be most visible without light pollution or clouds. If you're looking to take some incredible pictures, NASA has a Lunar Photography Guide that gives tips and tricks for capturing the lunar phenomenon on your cell phone, with a digital or film camera, or to simply see it through a telescope.
NASA reminds aspiring photographers that the most important aspect of astrophotography is "lucky imaging" which refers to the concept of snapping several pictures, which results in at least a few good ones. Good luck.
Article continues below advertisement
The Harvest Moon is a once-a-year happening, and while it's exciting, Express recommends celebrating by toning things down. Apparently, the star sign, Aries, will be influencing the mind more than usual, and they recommend stimulating your mind with meditation. Moonlight yoga, anyone?