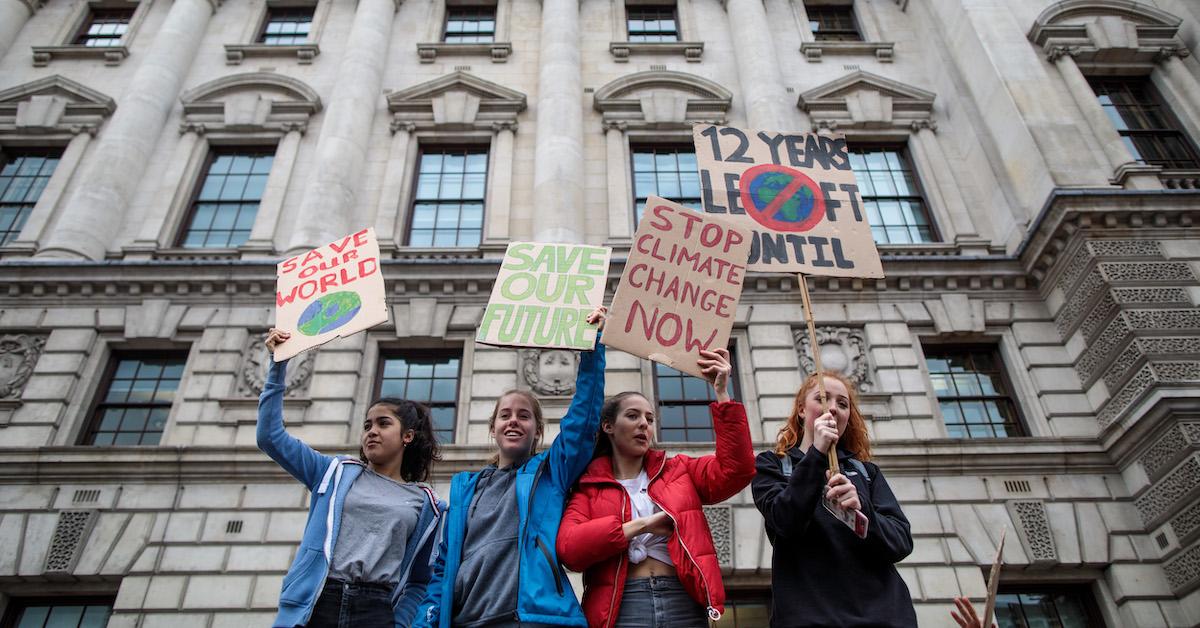 Pollution Independence Day 2021: How to Get Involved and Support the Earth Bill
On Sunday, people all across the U.S. will celebrate Independence Day — by polluting the air with fireworks.
But Friday, July 2, marks Pollution Independence Day, a day of climate action organized by a coalition of environmental groups, including Greta Thunberg's Fridays for Future. To learn more about Pollution Independence Day, the Earth Bill, and how to get involved, keep reading.
Article continues below advertisement
What is Pollution Independence Day?
Pollution Independence Day, being held on July 2, 2021, is a day of action across the U.S., in which participants "will be making our voices heard to our federal representatives," according to an announcement sent to Green Matters by the organization Climate Crisis Policy, along with co-organizers the Earth Bill Network and Fridays for Future USA and NYC. Dozens of other, smaller groups are also involved in planning Pollution Independence Day.
Pollution Independence Day aims to garner support for the Earth Bill.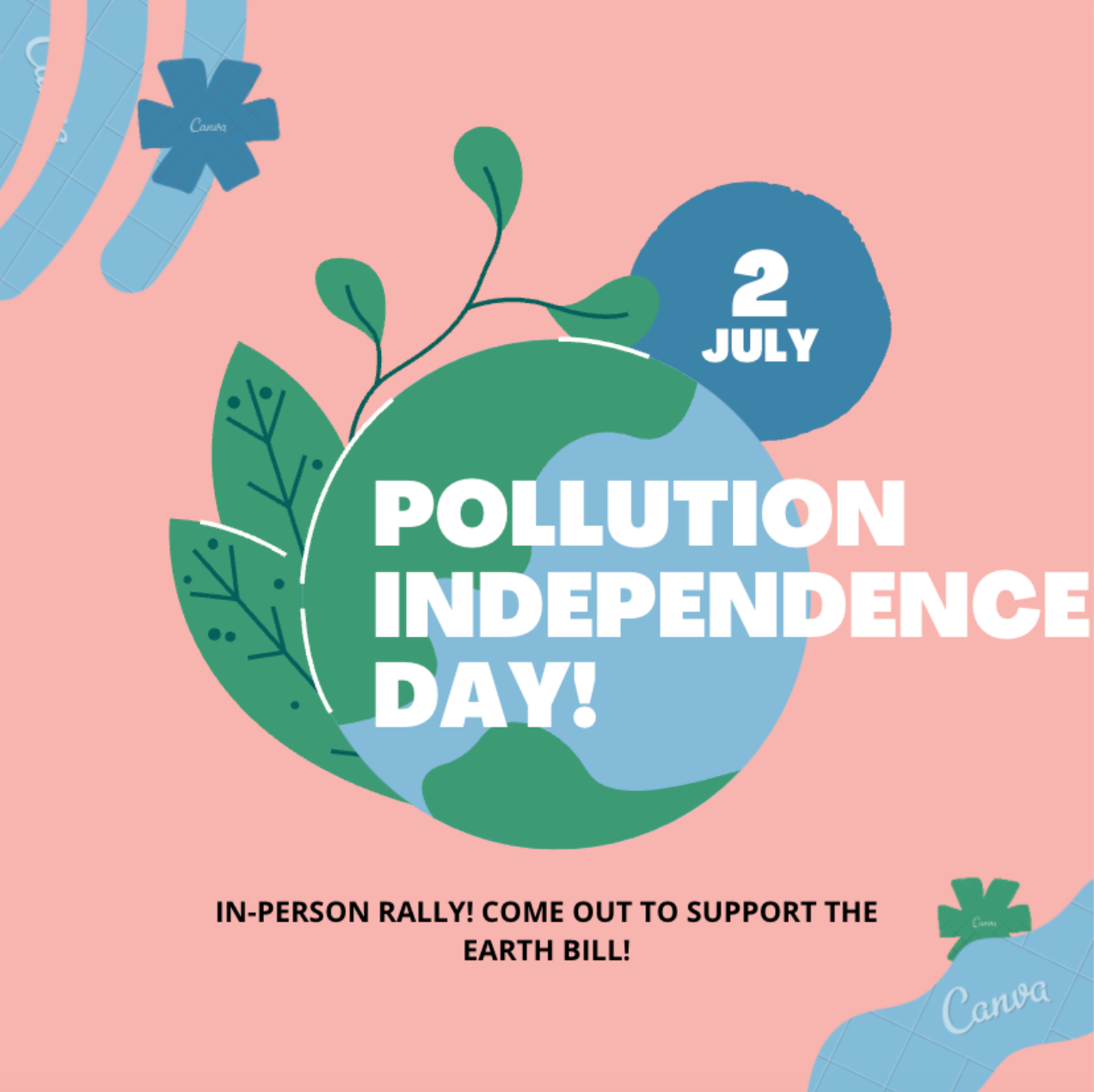 The organizations behind Pollution Independence Day hope that the day will garner support for the Earth Bill, a piece of legislation that will demand the U.S. transition to 100 percent renewable energy, regenerative agriculture, and electric vehicles by the year 2030.
Article continues below advertisement
According to the Earth Bill's website, by focusing on these three areas — "how our electricity, cars, and food are made" — the U.S. can achieve 80 percent of its "pollution solution."
The Earth Bill essentially encourages the people to tell the government to tell the electric companies to transition to renewable energy. Even though the governments and the power companies are the ones who hold the power to actually implement these changes on a wide scale, we the people hold the collective power to convince them to do so.
Article continues below advertisement
And if the U.S. does manage to achieve the goals laid out by the Earth Bill, we will be so much closer to the central goal of the Paris Agreement: to limit the global temperature rise to below 1.5 degrees Celsius, as compared to pre-industrial levels, ideally by the end of the decade.
How to participate in Pollution Independence Day in-person:
Throughout Pollution Independence Day, participants will work together in local groups and visit their congressional offices to rally in support of the Earth Bill — if you are comfortable participating in-person, you can look up your local Fridays for Future chapter here.
Article continues below advertisement
You can also support Pollution Independence Day virtually.
There will also be several opportunities for virtual action to celebrate Pollution Independence Day. First, make sure to sign up for the official event page via the Action Network.
Then, from 12:00 p.m. to 2:30 p.m. ET on Friday, July 2, there will be a livestreamed online rally that anyone can tune into. If you'd like to speak, perform, share related art, or anything else as part of the livestream, reach out to climatecrisispolicy@gmail.com to book a spot.
You can also simply post about Pollution Independence Day on social media. Check out the official Pollution Independence Day Social Media Toolkit and feel free to use any of the official images and copy on your social media pages — and make sure to include #earthbill in any of your posts.