Giant Water Lily Discovered in Bolivia, Measuring 10 Feet in Diameter
A giant water lily has been discovered, and the Victoria boliviana is now the largest water lily in the world.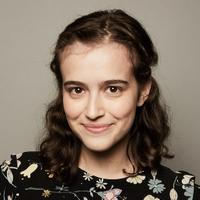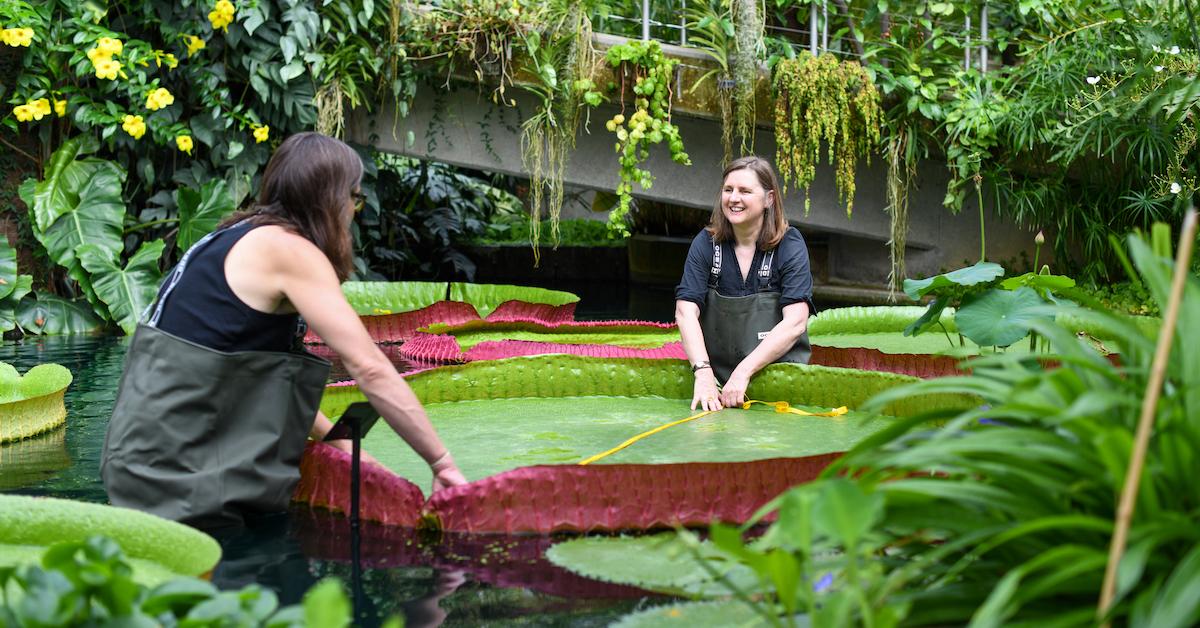 Giant frogs around the world, we may have found your dream home: A giant water lily, measuring about 10 feet in diameter!
Article continues below advertisement
Experts just discovered the new species of water lily, and named it Victoria boliviana. The species is now the largest water lily in the world, and Kew's researchers couldn't believe some of them had been sitting under Kew Gardens for over a century. Keep reading for all the details.
This giant water lily, discovered in Kew Gardens, originates in Bolivia.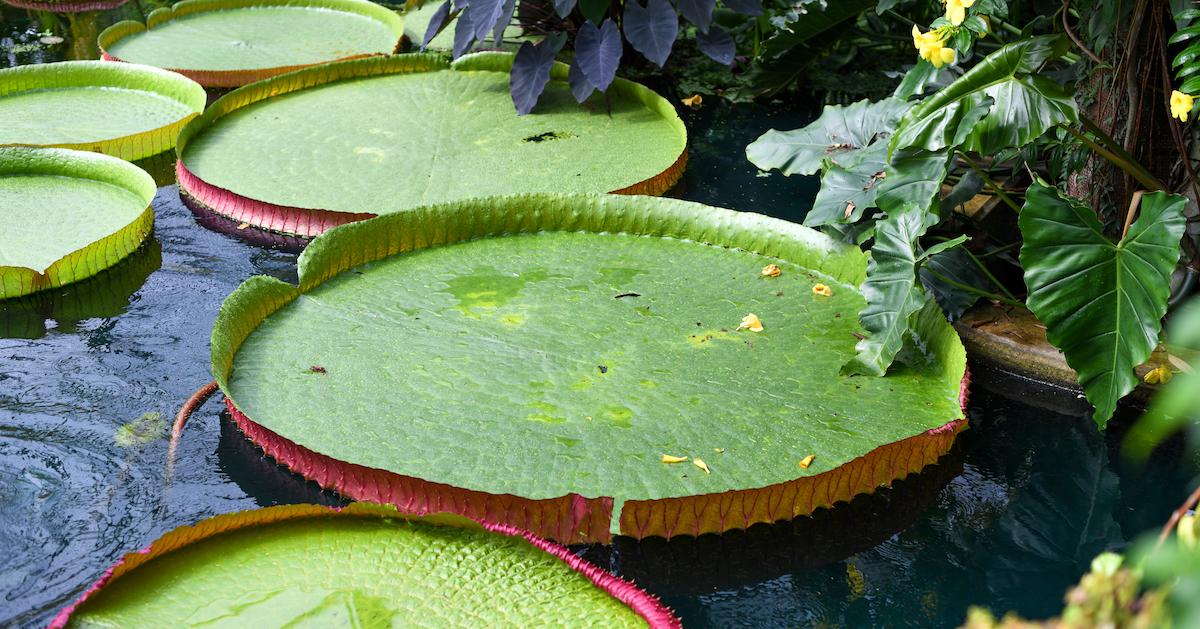 The Royal Botanic Gardens, Kew in England has a Herbarium, which is home to about 7 million specimens from all across the world. The botanical art, horticulture, science experts who work with Kew previously thought the largest water lilies in Kew's Herbarium were Victoria amazonica, which was discovered in 1832, and named as such in 1837 after Queen Victoria, according to a press release published by Kew.
Article continues below advertisement
For years, Kew horticulturist and water lily world expert Carlos Magdalena had a feeling that there was a third Victoria water lily species, in addition to Victoria amazonica and its sister plant, Victoria cruziana.
So, he got in touch with gardens in Bolivia, which is where Victoria water lilies originate. In response, Santa Cruz de La Sierra Botanic Garden and La Rinconada Gardens located plants that they suspected could be from Magdalena's proposed third species, and sent him seeds.
Article continues below advertisement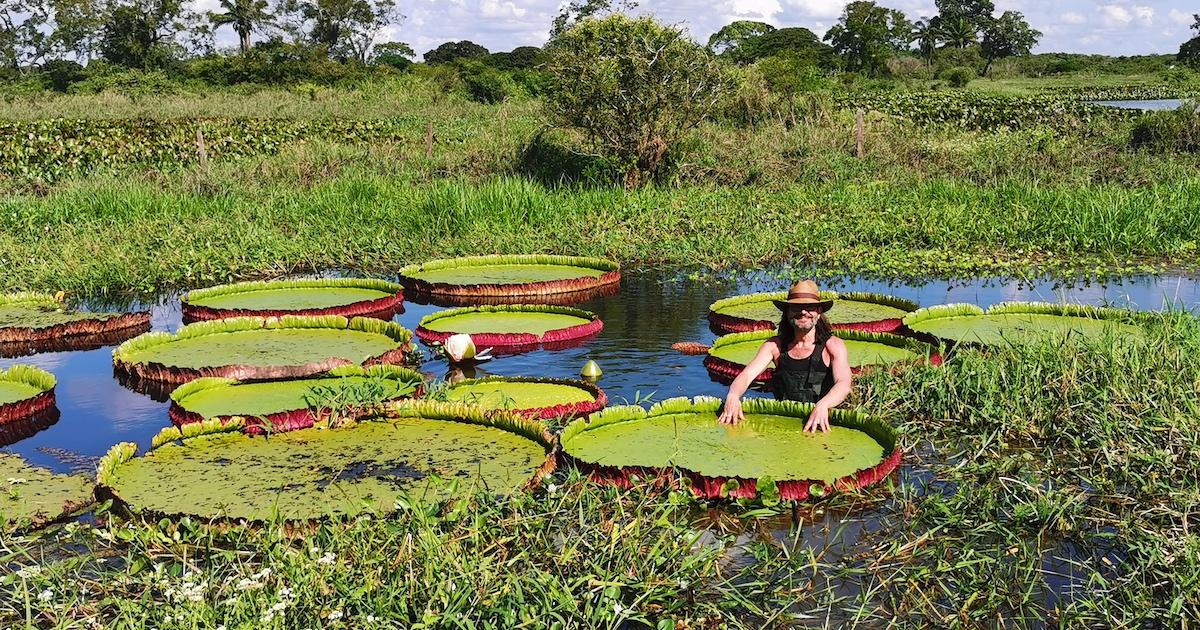 Magdalena began growing the seeds at Kew, and could quickly tell that they were genetically different from V. amazonica and V. cruziana, primarily due to their different seed shape, prickle distribution, and genetic data.
Article continues below advertisement
And as it turns out, multiple plants of the Victoria boliviana genus had been sitting in Kew's Herbarium for 177 years, since 1845. However, up until now, experts thought they were of the Victoria amazonica species. Now, they are sure that they were misidentifying these plants, and that they are Victoria boliviana water lilies.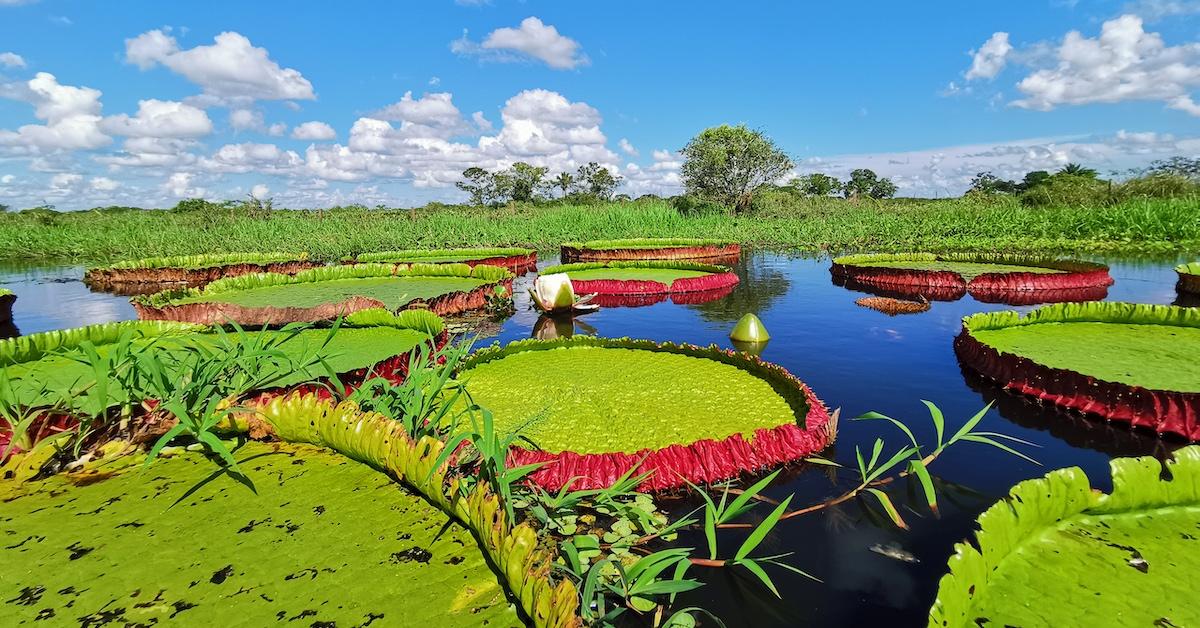 Article continues below advertisement
This is one of the largest water lilies in the world.
Upon measuring the giant leaves of the V. boliviana water lilies at Kew, experts found that they were 3 meters in diameter (about 9 feet and 10 inches).
In case you didn't realize, that's pretty dang huge for a water lily. However, the largest water lily in the world is located at La Rinconada Gardens in Bolivia, and measures 3.2 meters in diameter (about 10 feet and 6 inches).
Article continues below advertisement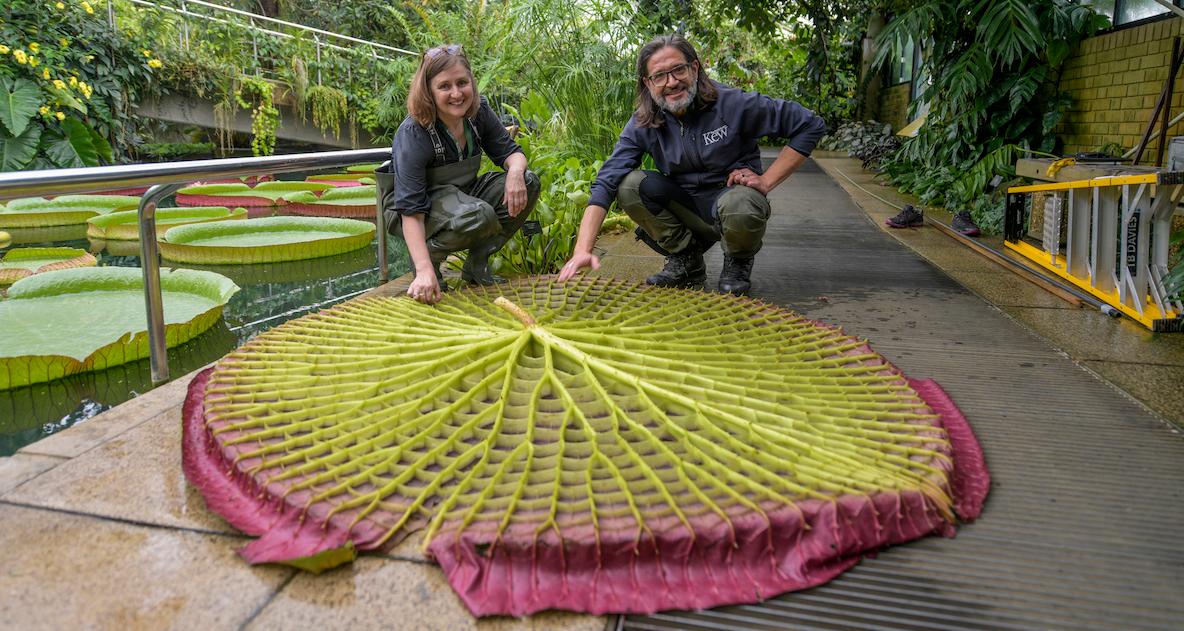 Does identifying new species make up for biodiversity loss?
As Kew stated in the press release, "Describing new species to science is crucial to conservation efforts in the face of biodiversity loss and climate change."
Article continues below advertisement
As the climate crisis continues to deepen, more and more animal and plant species continue to go extinct. That said, discovering new species does not offset this biodiversity loss, as these species already existed in nature, as explained by the Royal Society.
But still, there are a number of benefits to identifying previously unknown species. Most importantly, discovering and naming a species means that conservationists can begin taking measures to protect it, according to a 2020 study published by Finland's University of Turku.
Article continues below advertisement
"Biodiversity is declining at an accelerating rate and, according to estimates, even a million organisms are in danger of becoming extinct in the next few decades," Ilari E. Sääksjärvi from the University of Turku stated when the study came out. "If we want to protect nature's biodiversity as efficiently as possible, we have to discover as many species as we can."
Who knows — maybe more previously unknown species are hiding in the depths of Kew Gardens.