These New Animal Species Have Been Discovered in 2021
Researchers have already discovered plenty of new species in 2021.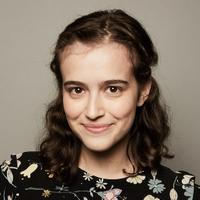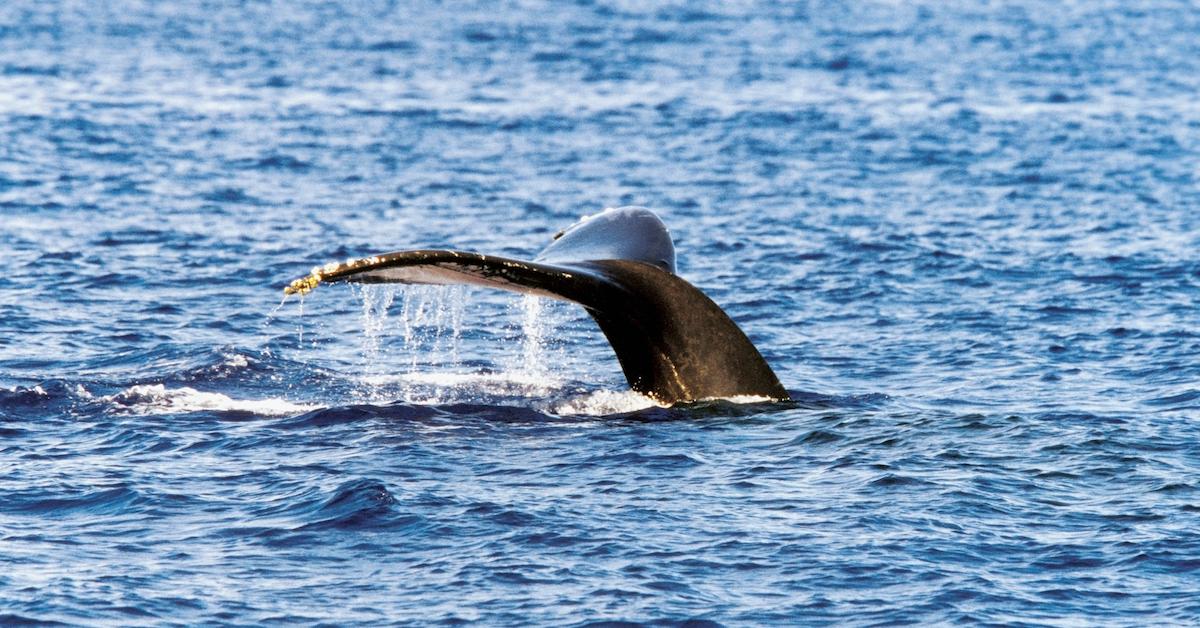 There are millions of animal species on Earth — and counting. Scientists discover new animal species more often than you might think, adding to the world's incredible biodiversity. Researchers have already discovered plenty of new species in 2021, so keep reading for a running list. We'll continue updating this list throughout the year, as more new animal species are discovered.
Article continues below advertisement
New types of copepods
According to The Guardian, over 50 percent of the new species that were identified in 2021 are types of copepods, which are a species of zooplankton. They eat krill, fish, and other small organisms, they're super small, and they're crucial to keep ecosystems alive and well.
Metallic beetles
Metallic beetles are a purple and green beetle that originally hail from India. They're super long, narrow, and flat, with a tapering stomach, and they're mostly found in warm, tropical climates.
Article continues below advertisement
Mecopoda simonodoi
A new bush-cricket from Singapore with the scientific name Mecopoda simonodoi had been sitting in the Museum of Natural History since the '80s but was not identified as its own species until this year.
Article continues below advertisement
Rice's whale
Until this year, there had only been one species of the baleen whale (Balaenoptera), aka Bryde's‐like whale (Balaenoptera edeni Anderson), along with two subspecies (Eden's whale, B. edeni edeni and Bryde's whale, B. edeni brydei). But in January 2021, NOAA researchers used genetic data to identify a variant of the baleen whale in the northern Gulf of Mexico as a new species, according to an article they published in the journal Marine Mammal Science.
Article continues below advertisement
As explained by the NOAA, the species was previously known as the Gulf of Mexico Bryde's whale; but now that it's been identified as its own species, it has been named Rice's whale, Balaenoptera ricei. There are fewer than 100 Rice's whales in the wild, so the species will keep its protected status under the Endangered Species Act.
Article continues below advertisement
Yellow king penguin
In February 2021, wildlife photographer Yves Adams finally published photos of an incredible sight he spotted in December 2019 in South Georgia, a small island north of Antarctica: a yellow king penguin. The creature was waddling along with a massive group of typically-colored king penguins, who were black and white with some yellow plumage.
Article continues below advertisement
Adams told The Daily Mail that he thinks a mutation called leucism that prevents melanin production likely caused the penguin's unique coloring. "I'd never seen or heard of a yellow penguin before. There were 120,000 birds on that beach and this was the only yellow one there," he told the outlet. "They all looked normal except for this one. It really was something else. It was an incredibly unique experience."
Even though this penguin doesn't necessarily represent an entire new species, it's still am incredible discovery. You can see the photos on Yves Adams' Instagram.
Article continues below advertisement
Yellow lobster
Article continues below advertisement
In February 2021, a lobsterman named Marley Babb caught a rare yellow lobster, whom he named Banana and donated to the University of New England for research, CNN reported. He may not be the world's first yellow lobster, though — in 2018, the Lobster Institute at the University of Maine stated that the chances of catching a yellow lobster is about 1 in 30 million.
The institute added that the yellow color comes from a pigment in the lobster's shell. So while this also may not technically be a new species, it's still an exciting new discovery.
Article continues below advertisement
Fleshy verdigris lichen, Cora timucua
In January 2021, scientists from the Florida Museum of Natural History announced the discovery of a new species of fleshy verdigris lichen called Cora timucua. According to their report published in ScienceDaily, the people who originally collected this species, between 1885 and 1985, misidentified the specimens. The Florida Museum of Natural History researchers conducted a recent DNA analysis from the museum, and have identified them as a new species called Cora timucua.
Article continues below advertisement
The researchers believe these lichen are critically endangered, but possibly extinct, because no one has seen any evidence of them in the wild since 1985. "The million-dollar question is 'Where is this lichen?'" co-author Laurel Kaminsky said. "The optimist in me says it's still out there … If it's anywhere, it's going to take a lot of looking in very specific habitats to find it."
Article continues below advertisement
Black-browed babbler, Malacocincla perspicillata
In late 2020, two Indonesian men on Borneo photographed a bird they'd never seen before — and recently, ornithologists identified the bird as the black-browed babbler, aka the black-browed wren babbler (Malacocincla perspicillata), a species that has not been seen in more than 170 years, as reported by EcoWatch in February 2021.
Article continues below advertisement
Local ornithologists were able to confirm that the bird was in fact a black-browed babbler by its "strong bill, chocolate colouring, and distinctive black eye-stripe" as well as its "striking" maroon iris," as per The Guardian. Previously, the only proof of the species' existence was a taxidermied specimen from the 1840s, which had been collected by Napoleon Bonaparte's nephew, Charles Lucien Bonaparte, The Guardian noted — so experts are pretty excited about the recent discovery that the species is still kicking.
Article continues below advertisement
The "masked" bee, Pharohylaeus lactiferus
In February 2021, Flinders University doctoral candidate James Dorey revealed that in 2020, he rediscovered the Pharohylaeus lactiferus, better known as the "masked" bee, while conducting fieldwork in Queensland, Australia, as reported by Live Science.
Before now, the native-to-Australia species had not been seen since 1923, and experts thought it was extinct; after all, only six masked bees had ever been observed in Australia, according to Live Science. Dorey was so excited by his discovery that it inspired him to embark on a search for more — he spent five months exploring 245 sites throughout the eastern Aussie states of Queensland and New South Wales, and he actually discovered three populations of the masked bees, as per a study he published.
Article continues below advertisement
Ophiojura exbodi: Brittle stars with "pig snouts"
In June 2021, The New York Times reported that Dr. Tim O'Hara of Australia's Museums Victoria recently discovered a new species, collected from New Caledonia, an archipelago colonized by France, and located in the southwest Pacific Ocean. While sorting through an endless supply of five-armed brittle stars, aka echinoderms (a species similar to starfish), he noticed one with a few differences: it had eight arms, tons of teeth, and, most peculiarly, thousands of articulations that resemble pig snouts on each arm.
Article continues below advertisement
After consulting with other experts, it has been concluded that the creature is a new species, which they are calling Ophiojura exbodi, according to the study published on June 16, 2021. The researchers are already working on another expedition to New Caledonia in search of more of these pig-snouted echinoderms.
Article continues below advertisement
Gould's mouse, now known as Shark Bay mouse or djoongari
In late June 2021, CNN reported that Australian scientists discovered that the Gould's mouse, which was last observed in 1857 and believed to be extinct for the last 164 years, is actually alive. The team compared DNA samples from eight Gould's mice with 42 living Shark Bay mice (aka djoongari), and discovered that they actually had identical DNA.
While Gould's mice used to be found all across Australia, the species is now only found on a small island in Shark Bay, Bernier Island, Western Australia.