The Ivory-Billed Woodpecker Was Thought to Be Extinct — Though It Seems That Isn't the Case
Although the ivory-billed woodpecker was thought to be extinct in 1944, it seems as though the bird was discovered in Louisiana forests recently.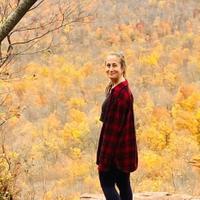 Obviously, birds can't come back from the dead — but in terms of documentation, one species seemingly has.
The ivory-billed woodpecker was thought to have been totally extinct, as there wasn't an official reported sighting since 1944. However, recent research shows that they're still surviving in southern U.S. swamps. The team took photos of the bird and recorded its call, and needless to say, conservationists are thrilled.
Article continues below advertisement
"No one has held a camera and got a picture of one in years because it's a scarce bird in tough swampy habitat and they don't want people close to them because they've been shot at for 150 years," Auburn University biologist, Geoffrey Hill, told The Guardian.
"They have better eyes than we do, they are high in the trees and actively flee people. They aren't great thinkers but they have developed a pretty simple strategy to avoid people."
"Some people cannot believe a bird can defy documentation by modern humans because we have such dominion over nature but it is endlessly interesting because if it has done that, it's one pretty impressive bird," Hill continued, as per The Guardian.
"People who are into birds are fascinated by them. Ivory bills couldn't care less, though. They hate all people."
Article continues below advertisement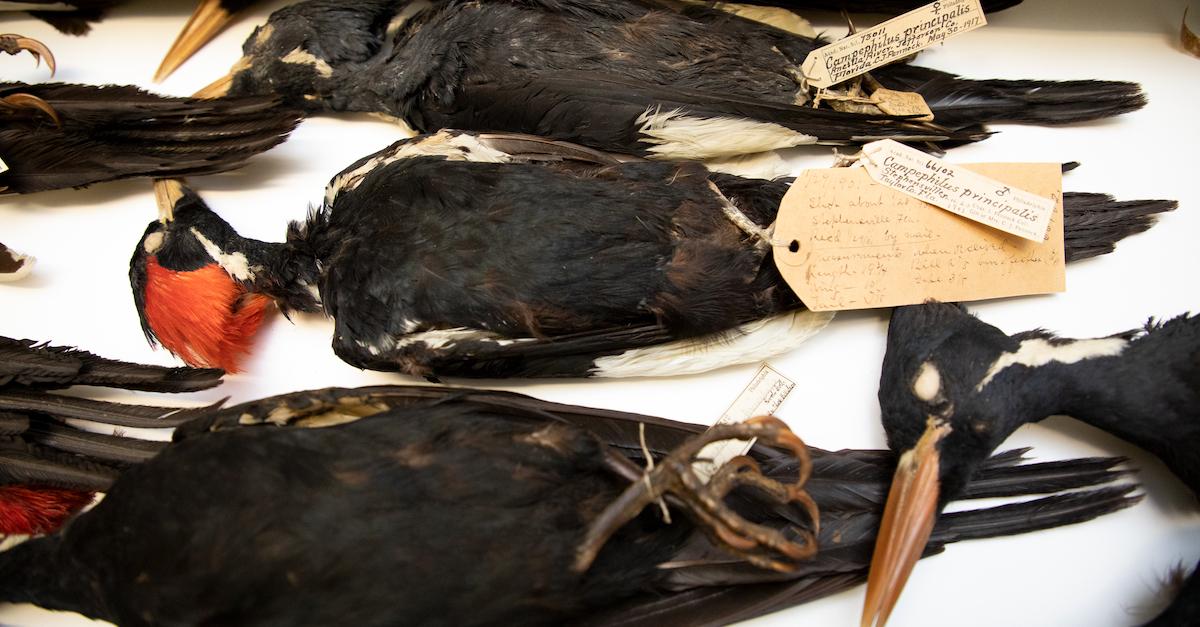 What to know about the re-discovery of the ivory-billed woodpecker:
A team of researchers, who were led by Steve Latta, the director of conservation at the National Aviary in Pittsburgh, published their findings on the ivory-billed woodpecker in bioRxiv on April 8, 2022.
The research involved several scientists trudging through the swamps of Louisiana, and once they heard the bird's signature tin trumpet call, they realized the bird could, in fact, still be living. And although it's a notoriously distant bird, Latta made a closer encounter with one.
Article continues below advertisement
"It flew up at an angle and I watched it for about six to eight seconds, which was fairly long for an ivory-billed woodpecker," Latta told The Guardian. "I was surprised. I was visibly shaking afterwards. You realize you've seen something special that very few people had the opportunity to see."
The study includes photographs of the bird, which were taken with drones and cameras set up on a time lapse. The photos helped researchers confirm the bird's distinct markings.
And even though the Louisiana woodlands in the study are "undisclosed," they are incredibly helpful for conservation purposes. But this finding leads many of us to wonder why the bird is so endangered, and why conservationists assumed it was extinct in the first place.
Article continues below advertisement
Why are ivory-billed woodpeckers so endangered?
The ivory-billed woodpecker's extinction has been a widespread debate for many years. According to AP News, it was declared extinct largely because it hadn't been officially spotted since 1944 — but expensive ongoing research efforts prevented the bird from making the official extinction list per the FWS until 2021.
Article continues below advertisement
The birds, which eat insects living in dying trees, heavily declined in the 1800s because of overhunting and habitat destruction. They also became a staple food for many low-income people who didn't have access to more popular types of meat.
Hopefully this foreshadows a major comeback for the ivory-billed woodpecker.
Green Matters' new book, Green Living, is the perfect guide to living an eco-friendly lifestyle for people at every stage of the process. You can order Green Living here.