How Martin Luther King Jr. Laid the Groundwork for Environmental Justice
MLK Jr. used his voice to advocate for environmental justice on multiple occasions.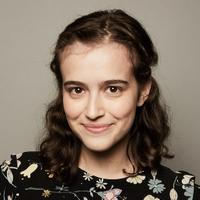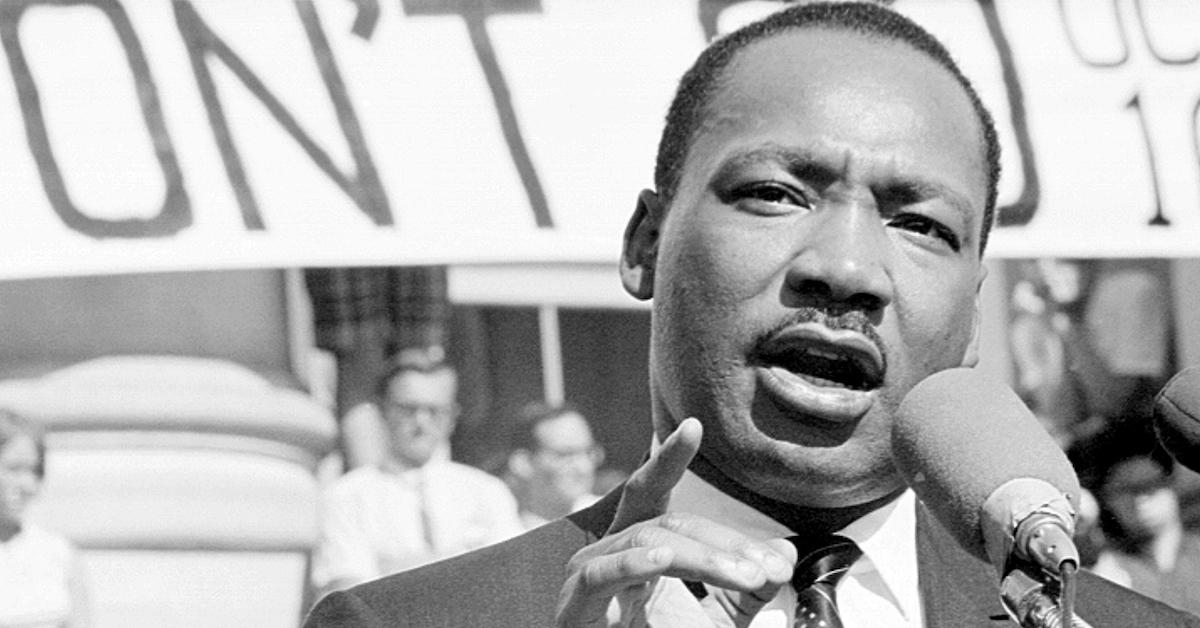 Being an environmentalist is about so much more than just caring about nature. To truly be an environmentalist — and fight the climate crisis — one must learn about environmental justice, and include the movement in their climate activism. And considering the fact that Martin Luther King Jr. was one of the most incredible civil rights activists in history, it shouldn't come as a surprise that he used his voice to advocate for environmental justice on multiple occasions.
Article continues below advertisement
In honor of Martin Luther King Jr. Day, which this year falls on Monday, Jan. 16, 2023, here's a brief look into the ways Dr. King championed environmental justice, embraced intersectional activism, and more.
Martin Luther King Jr. fought for environmental justice at a Memphis sanitation strike.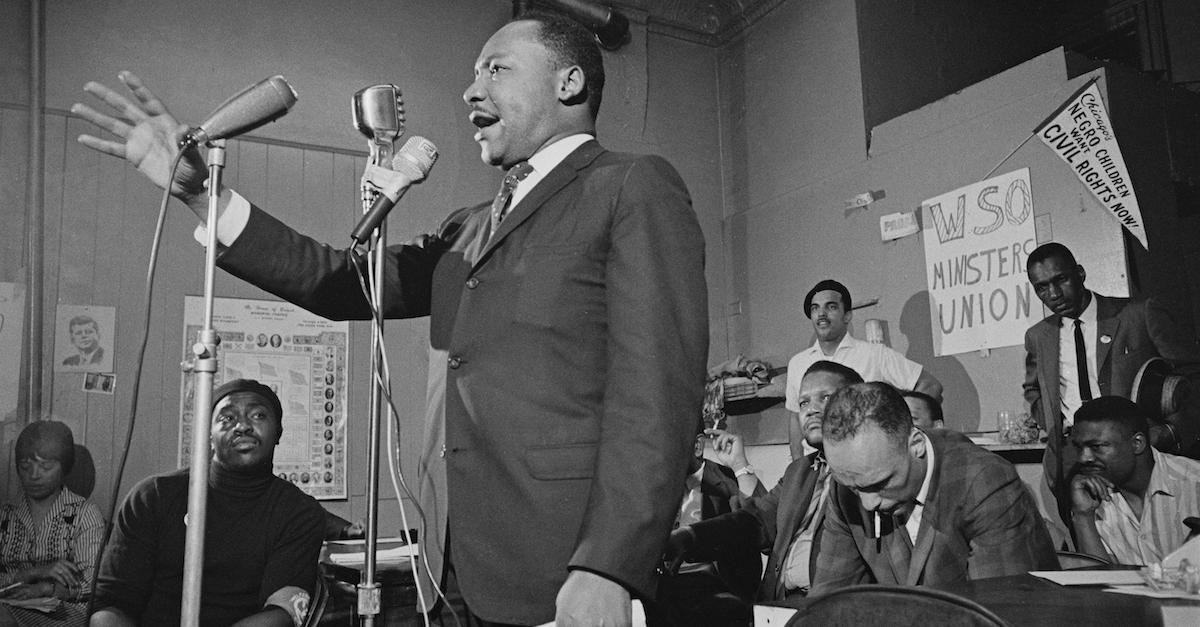 A gunman assassinated King on April 4, 1968 in Memphis, Tenn. And on the night of April 3, 1968, one day before his untimely death, King spoke at a protest as part of the Memphis sanitation workers' strike. On Feb. 12 of that year, 1,300 Black men who worked in sanitation for the city joined together to start the strike, as they were fed up with working in conditions that were highly polluted and dangerous, as compared to the working conditions of the city's white sanitation workers, as per Potomac Conservancy.
Article continues below advertisement
The speech King gave to the workers turned out to be the last speech of his life, referred to as "I've Been to the Mountaintop," in which he encouraged the strikers to keep fighting. "The issue is injustice. The issue is the refusal of Memphis to be fair and honest in its dealings with its public servants, who happen to be sanitation workers," King told the crowd, according to a transcript shared by American Rhetoric.
"I don't know what will happen now," King said towards the end of the speech. "We've got some difficult days ahead. But it really doesn't matter with me now, because I've been to the mountaintop."
Article continues below advertisement
Martin Luther King Jr. helped pass the Civil Rights Act, which led to various other pieces of environmental legislation.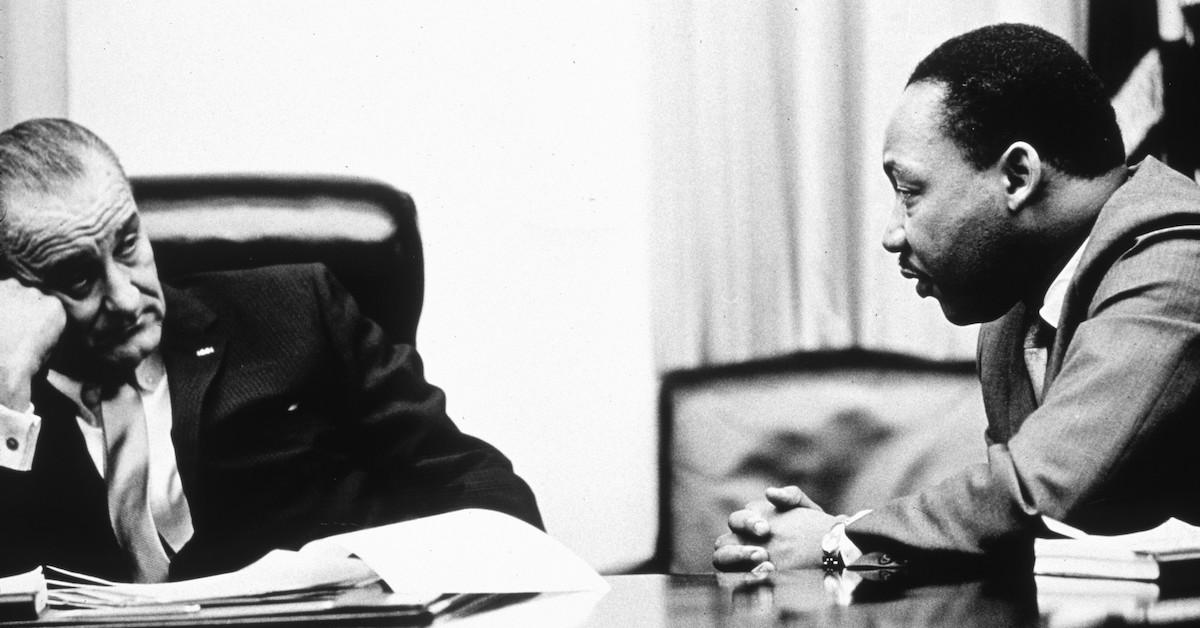 King's tireless work as a civil rights leader directly helped convince President Lyndon B. Johnson and the U.S. government to pass the Civil Rights Act of 1964, which outlawed segregation, public discrimination, and job discrimination; as well as the Voting Rights Act of 1965, which banned voter discrimination on the basis of race.
And as the Student Conservation Association noted, those two major acts were very much associated with the Clean Air Act of 1963 and the Clean Water Act of 1972, both of which set out to reduce local environmental pollution — issues that tend to disproportionately affect Black communities and other communities of color. All of these acts were also tied to the Endangered Species Act of 1973, which was created to protect endangered animal and plant species, as well as bolster biodiversity.
Article continues below advertisement
Martin Luther King Jr. recognized the importance of intersectional activism.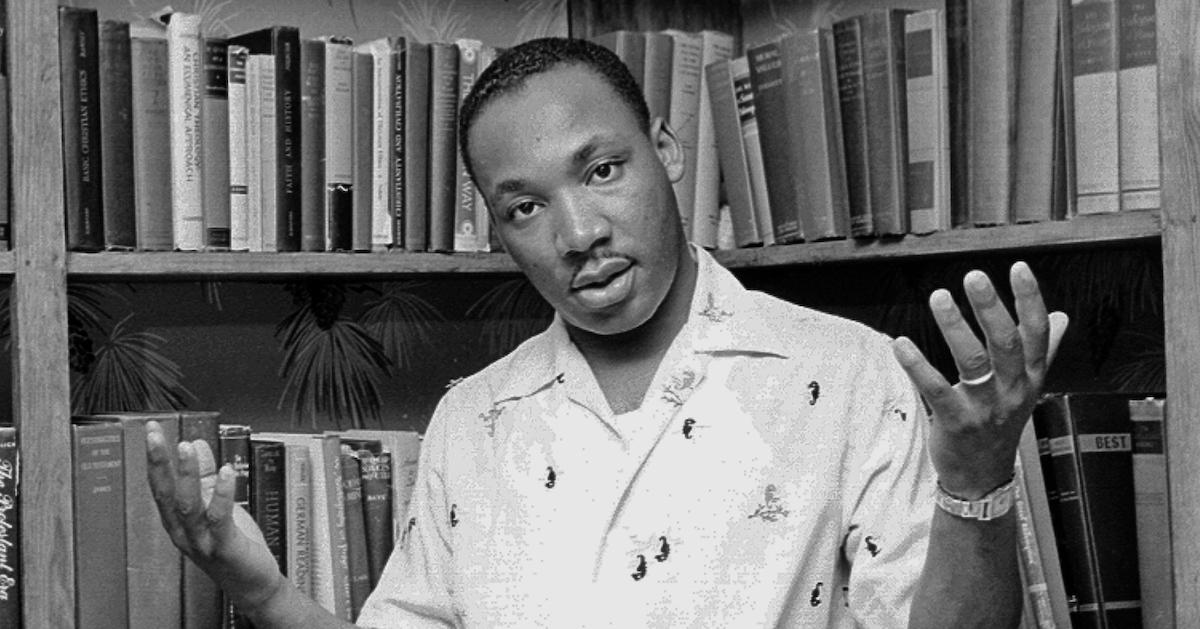 In the present day, youth activists — for every social justice issue under the sun — are all about intersectionality, or the idea that all social justice issues are linked. The term wasn't coined until 1989, when Professor Kimberlé Crenshaw used it in an academic essay about how race and gender intersect in Black feminism, according to Vox. Even though King was killed more than 21 years before then, he was a huge proponent of intersectionality in civil rights and social justice.
"Injustice anywhere is a threat to justice everywhere," King famously wrote in "Letter from a Birmingham Jail" in 1963, as per a transcript shared by UPenn's Africa Center. "We are caught in an inescapable network of mutuality, tied in a single garment of destiny. Whatever affects one directly, affects all indirectly." That is essentially the definition of intersectional activism.
And intersectional environmentalism is incredibly important in the fight against climate change. As long as marginalized groups — such as BIPOC, low-income communities, and people living in poverty in undeveloped countries — are suffering from the climate crisis more than those who live in predominantly white or affluent areas, combating the climate crisis will require an intersectional approach.
This article, originally published on Jan. 14, 2022, has been updated.