This Engineer Has Recycled 50 Tons of Plastic Into Fuel
Engineer Satish Kumar is using plastic pyrolysis to turn plastic into synthetic fuel.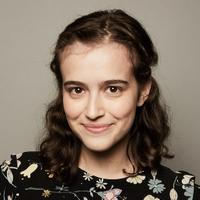 Only 9 percent of plastics worldwide actually get recycled — so the more people trying to improve that statistic, the better. One such person is Professor Satish Kumar, a mechanical engineer from Hyderabad, India. Over the past three years, Kumar has recycled more than 50 tons of plastic into fuel, which can power cars and airplanes.
Article continues below advertisement
The three-step recycling process is called plastic pyrolysis, and it occurs when plastic is heated, de-polymerised, gasified, and condensed, according to Deccan Chronicle. Kumar has spoken with a few news outlets since beginning this project in 2016 to explain how it works.
"The process helps recycle plastic into diesel, aviation fuel, and petrol. About 500-kg of non-recyclable plastic can produce 400 liters of fuel," Kumar has said, according to News18. "It is a simple process which requires no water and doesn't release wastewater. Neither does it pollute the air as the process happens in a vacuum."
Article continues below advertisement
As explained by Deccan Chronicle, Kumar's process of plastic pyrolysis takes a variety of types of plastic — except for PVC (brittle, hard plastic used for things like construction) and PET (often used for water bottles) — and turns them into diesel, aviation fuel, and petrol. Those three synthetic fuels are each derived from fossil fuels, just like plastic is, so it makes sense that plastic could be turned into them. The various plastics do not need to be sorted before the process begins.
Article continues below advertisement
The mechanical engineer has turned his hobby into a side hustle over the past few years, and he sells his fuel to local industries for up to 50 rupees ($0.72 USD) per liter. Kumar isn't selling it to power cars yet, but one local bakery buys his gas fuel to power its broiler, according to Deccan Chronicle.
Article continues below advertisement
Plastic pyrolysis sounds pretty promising, especially considering Kumar's claim that the process does not pollute the atmosphere nor require any water. However, expert opinions on plastic pyrolysis vary. Non-profit the Low-Impact Living Initiative spoke with energy engineer Dr. Andrew Rollinson, and he argued that recycling plastic into fuel is actually not as sustainable as it sounds.
As Robinson explained, even if plastic pyrolysis becomes more common and eventually improves the (extremely flawed) plastic recycling process, that will only make people feel like it's OK to use more plastic. In actuality, what we need to do as humans is use less plastic, and not rely on recycling to clean up our plastic mess.
Article continues below advertisement
On top of that, Robinson argued that pyrolysis requires more energy to be put in than what actually comes out, meaning it's not actually a sustainable form of recycling. Conversely, Kumar believes that his process has a low environmental impact. Overall, more research is needed to determine if plastic pyrolysis could actually help reduce the number of virgin plastic used on Earth, and therefore the climate crisis.