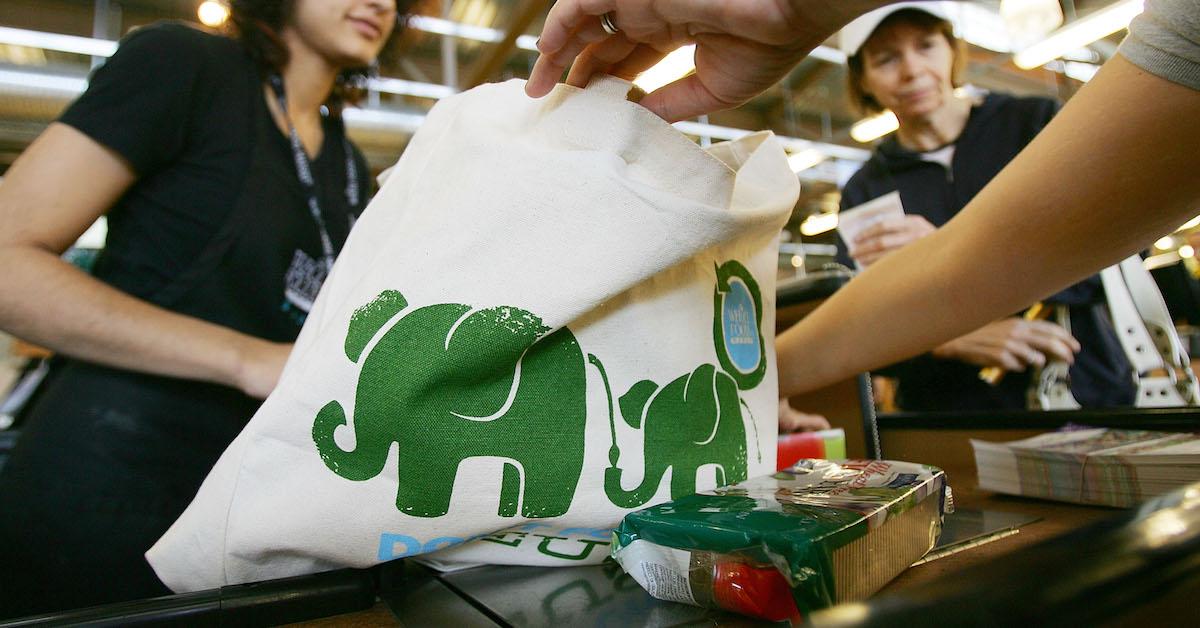 New Yorkers Better Dust Off Their Reusable Totes, Because the State Is Banning Plastic Bags
By Sophie Hirsh
Get green news right to your inbox!
Thanks for signing up!
New Yorkers are about to have even more of an incentive to take reusable totes to the grocery store. As part of the New York State budget proposal, a bill banning plastic bags is expected to pass during its final round of legislation on Monday. Should the bill pass, starting in March 2020, stores across New York state will be banned from handing out single-use plastic shopping bags, the New York Times reported. New York would be joining California, the only other state with a statewide ban, and Hawaii, which has a ban in every county.
Here's how the ban will work. Every store in New York state will be prohibited from providing single-use plastic carrier bags for customers. Instead, consumers will be encouraged to bring their own reusable tote bags. As the New York Times added, counties can elect to participate in a paper bag program, which would allow stores to offer paper bags for 5 cents each. That money would go towards a new trust to fund reusable bags for consumers in need, and the NYS Environmental Protection Fund.
More From Green Matters
.

Food

Lab-grown meat and plant-based meat are on the rise.

.

Community

The summit will take place in mid-July.