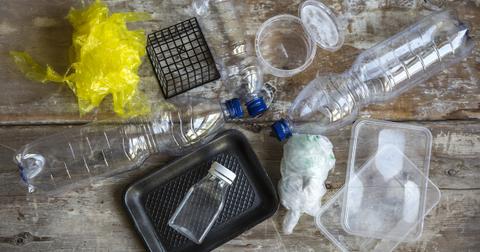 Hawaii's Plan to Ban Most Single-Use Plastic Is Extreme But Reasonable
By Sophie Hirsh
Get green news right to your inbox!
Thanks for signing up!
As the zero-waste movement grows in popularity, many eco-conscious people are making an effort to avoid single-use plastic when possible. But soon, people in Hawaii may have no choice but to find alternatives. As reported by Hawaii News Now, Hawaiian lawmakers are proposing a bill that would eventually ban many forms of single-use plastic.
Hawaii's government published the bill, known as Senate Bill 522, on its website. Should the legislature pass, every July from 2021 until 2025 (minus July 2024) another component of the bill will go into effect. Beginning July 1, 2021, the bill would prohibit Hawaii's government-run businesses and agencies from any use or distribution of "plastic beverage bottles, utensils, stirring sticks, polystyrene foam containers, or straws." Starting July 1, 2022, restaurants, bars, and hotels would follow suit, and no longer be allowed to use those same items.
More From Green Matters
.

Food

Lab-grown meat and plant-based meat are on the rise.

.

Community

The summit will take place in mid-July.